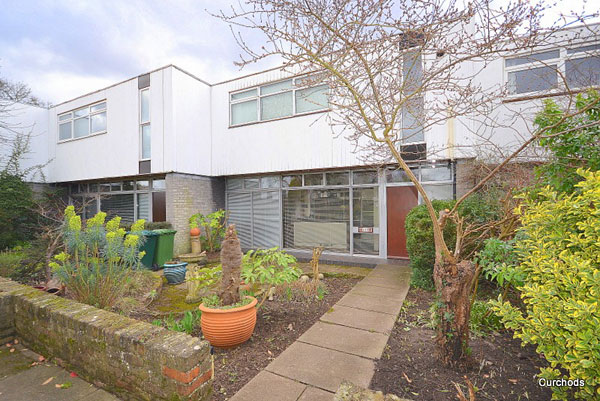 These don't come up often, so great to see a 1960s Edward Schoolheifer modernist house in Manygate Lane, Shepperton, Surrey up for sale.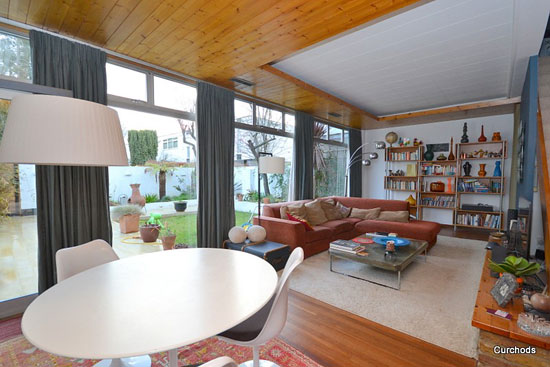 This house is one of a number constructed by the Lyon Group and designed by Swiss architect Edward Schoolheifer in 1964 on Manygate Lane. In fact, I featured one back in 2017. Award-winning its time, the idea was to create an 'English Urban Garden' area around traffic-free open space.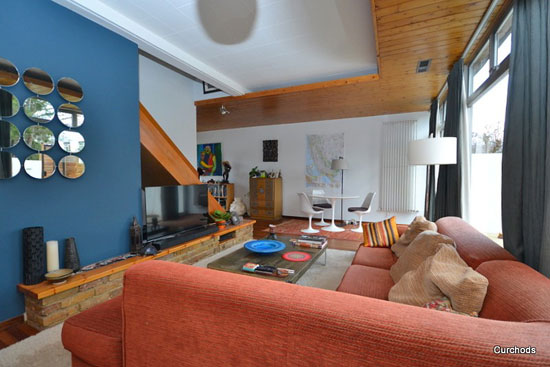 It was radical in its time and to be fair, it still is today. Note that it's also a conservation area as well, which is obviously a strong selling point.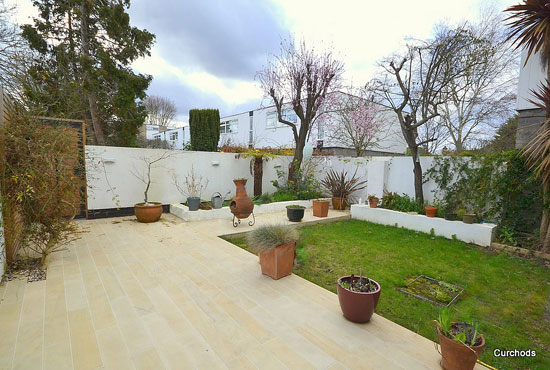 Of course, this isn't 1964 and while the exterior is still the same as it was 50+ years back, the interior has obviously seen a bit of work. Not a lot though. The original design has been respected, but there are features within this house that are fairly recent.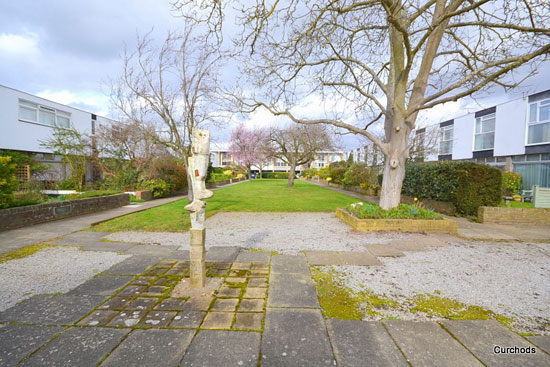 I'm looking at the kitchen and breakfast area for example, as well as the bathroom and some fitted storage. The garden looks like it has had a makeover too. But not much more.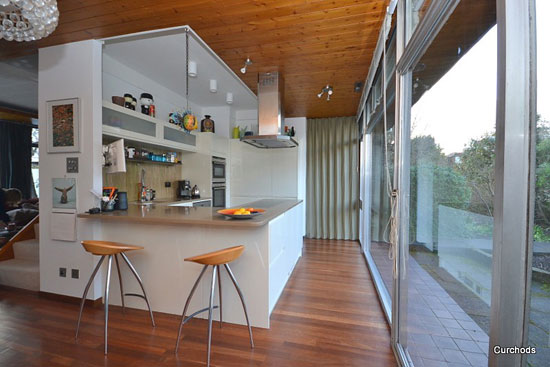 Look beyond that and you will find a lot of original detail here. As I said, the architecture itself hasn't really changed, which means those wonderful full-height windows are still in place.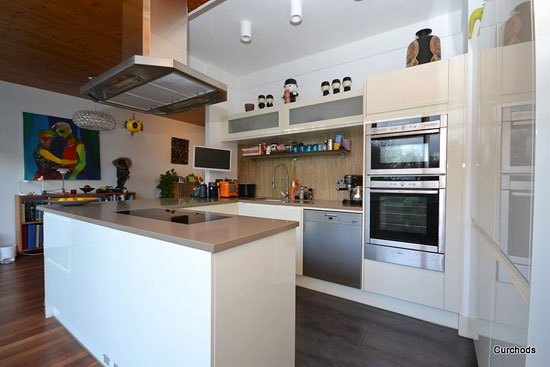 Also, that lovely open reception with its wood-panel ceiling, full-height bedroom windows, wood flooring and some original storage to name just a few things. Yes, updated, but the character of the original period is still here.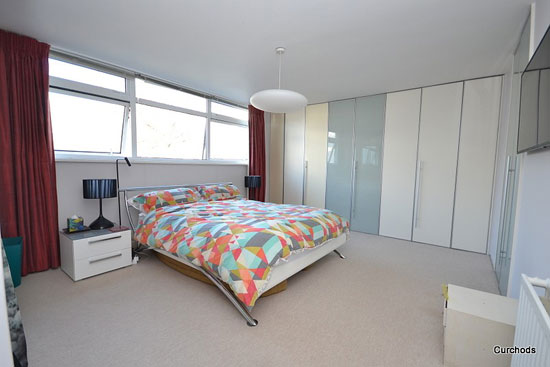 As for the layout, you are looking at that spacious open plan living at the centre of the house, which also takes in the kitchen, cloakroom, some storage and the staircase. The kitchen has been refitted and now includes a breakfast bar.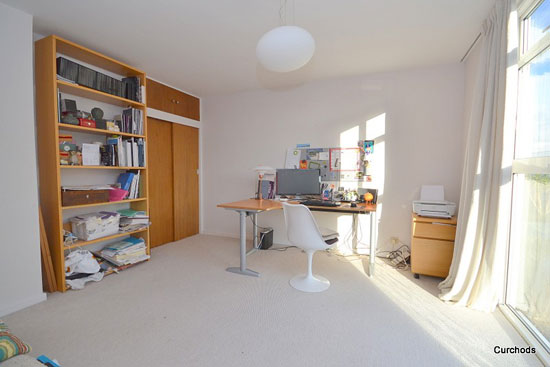 On the first floor, there are three 'spacious' bedrooms, the main described as 'exceptional', with a bank of wardrobes and a vanity unit. The bathroom as well, which has been refitted of late.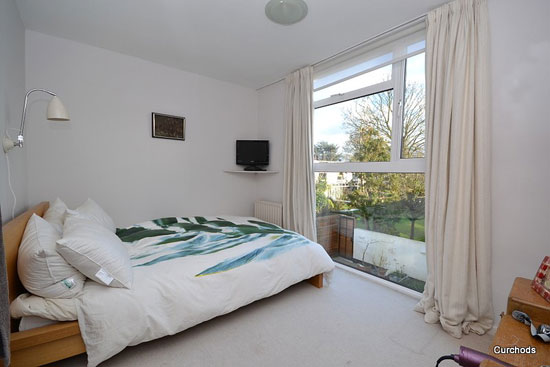 That's not quite all as you get a double-width garage in a separate block and that attractive garden as well as the communal space.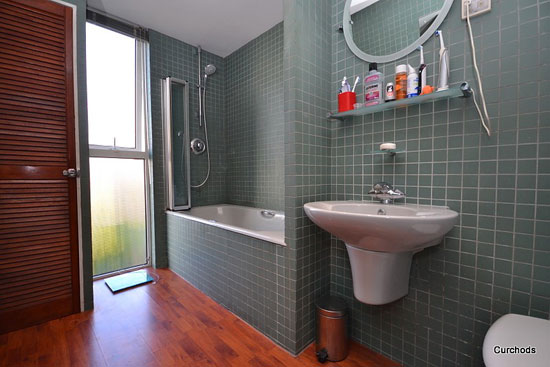 Likely to be popular, this is up for £545,000.
Images and details courtesy of Curchods. For more details and to make an enquiry, please visit the website.