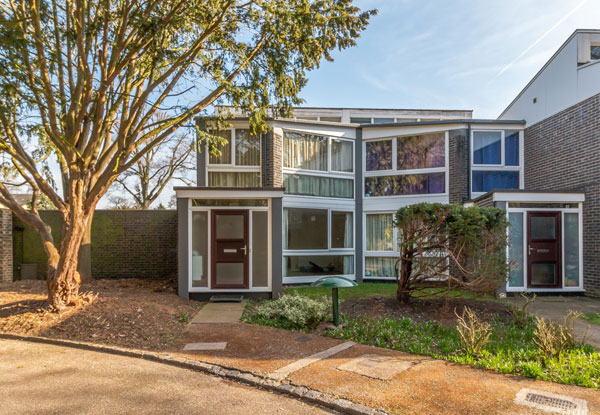 A popular location and if you don't mind the work, this 1960s Span House on the Templemere Estate, Weybridge, Surrey is worth checking out.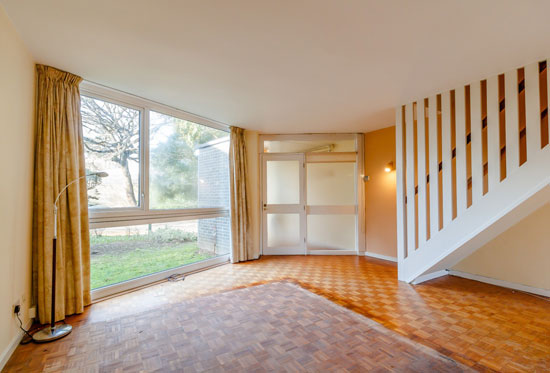 I have featured a number of properties on the much-loved Templemere Estate in the past. This is an example of a superbly renovated house and at the other end of the spectrum, this was one in need of some work.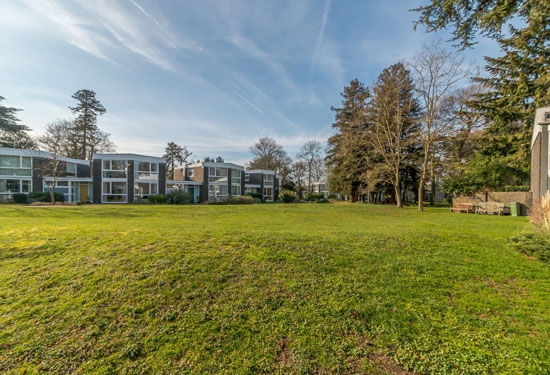 The house just up for sale is more in keeping with the latter house. In fact, it is being offered for the same price and also needs some work. Not a huge amount on the face of it, but work nonetheless.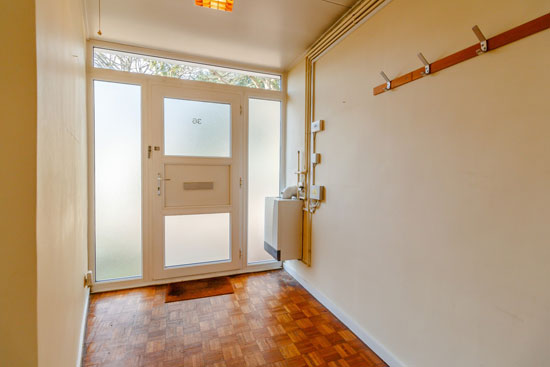 Saying that this mid-1960s, Eric Lyons design is in wonderfully original condition, which is perhaps because the house is now on the market for the first time. Yes, the original owners are now selling up and looking for someone to come in and perhaps give the place a lift.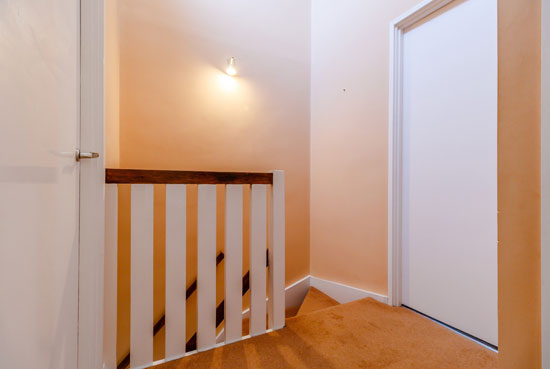 I think 'lift' is about right. Most, if not all design features are in place as you might expect. Just have a look at that lovely wooden floor in the living room for example, along with plenty of other little touches, from the coat hooks to the kitchen units.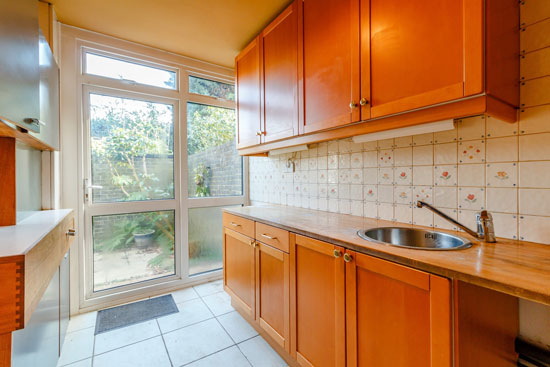 It looks empty, which never helps. But anyone with a decent eye should be able to spot the potential here. Of course, there is also that distinctive angular architecture too. Always a draw here.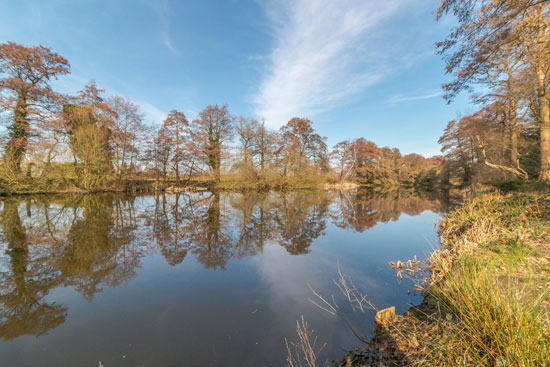 Another draw is the site itself, covering 12 acres and with landscaped gardens, communal lawns, woodland and a share of Henry VIII's Broadwater Lake. But there is an annual fee to pay for upkeep. if you have children, it's apparently in the catchment for a particularly good school too.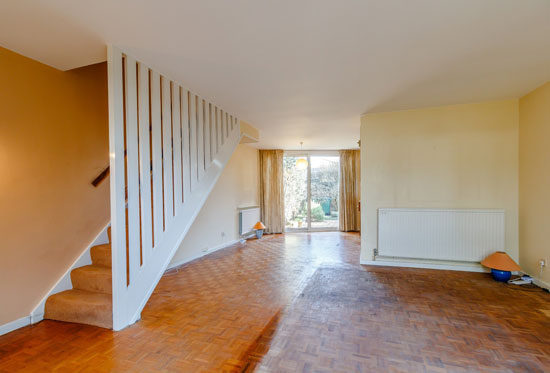 Decent amount of living space here as well. The ground floor is taken up by a good-sized living room with dining area, fitted kitchen and entrance hall, plus access to the outside space.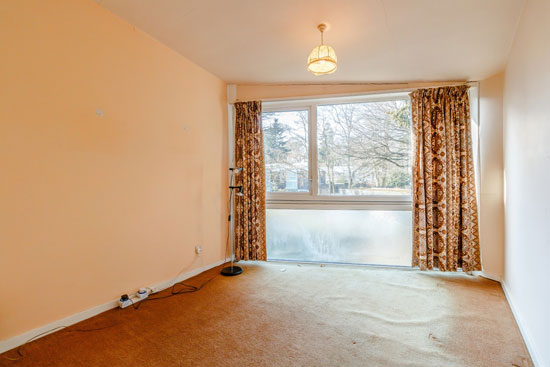 Upstairs, you will find three bedrooms and a family bathroom. To the rear is that outside space, which is a private secluded garden, with parking and a private garage also offered with the house.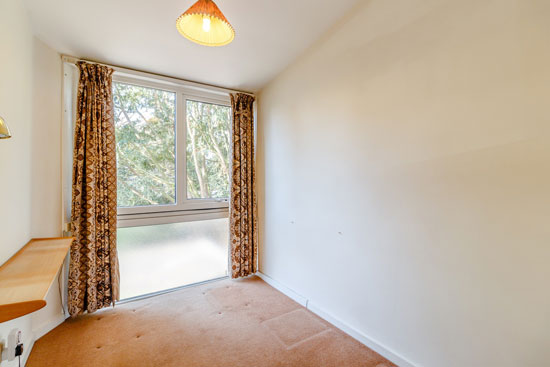 £475,000 is the price of this one if you fancy the more to Weybridge.
Images and details courtesy of Curchods. For more details and to make an enquiry, please visit the website.