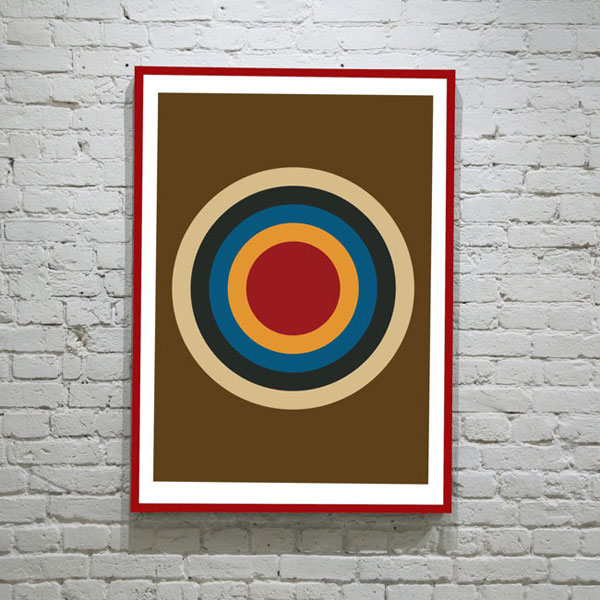 Not original 1960s, but the Deltanova retro art prints at Etsy were good enough to feature on the Mad Men TV show.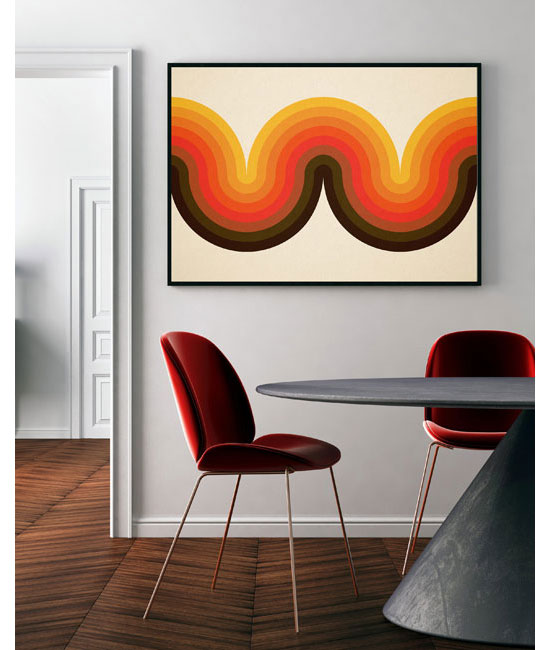 That's quite an accolade in light of the show's reputation for its authenticity. Amazingly, when the show needed artwork, it didn't dig around the vintage market for it, the production team went to Deltanova, which is actually based in Norwich.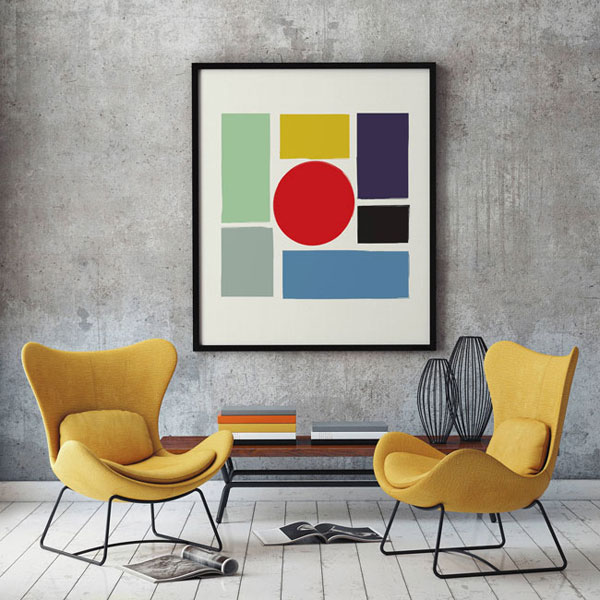 Deltanova's art isn't high-end, which makes it an affordable option for your home too. All handmade, it is inspired by the midcentury modern era and a good option if you can't afford the real thing or a limited edition reissue of a 1950s, 1960s or 1970s classic.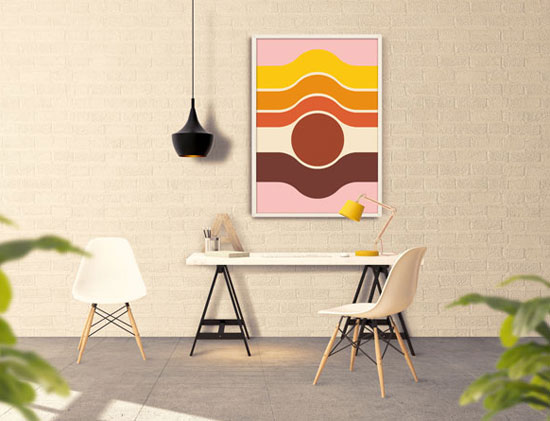 The art here is described as 'modern art & design with a twist of retro', with over 100 designs in the full range, including a number of themed groups if you are after a particular look.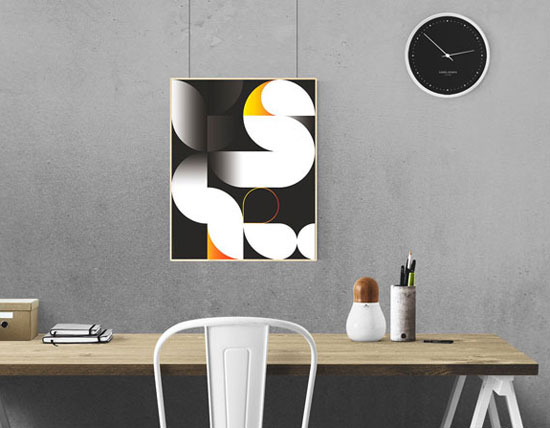 But the common theme is that retro one, with the words 'bold' and 'bright' also looming large when you look through the artwork on offer here.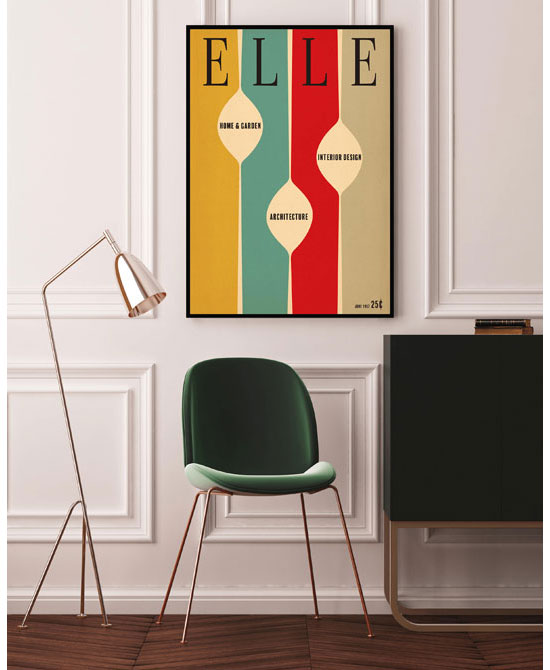 The images on this page hopefully give you an idea of just what Deltanova is about. Heading up the page is the Target print, a rework of an ever-popular motif, whilst working down the page you will see the likes of a 1950s Elle cover, the Denver '76 Winter Olympics (which were cancelled after being awarded to the city) and the 1973 Chelsea Flower Show, which was an actual event, although this poster is an original to Deltanova based around it.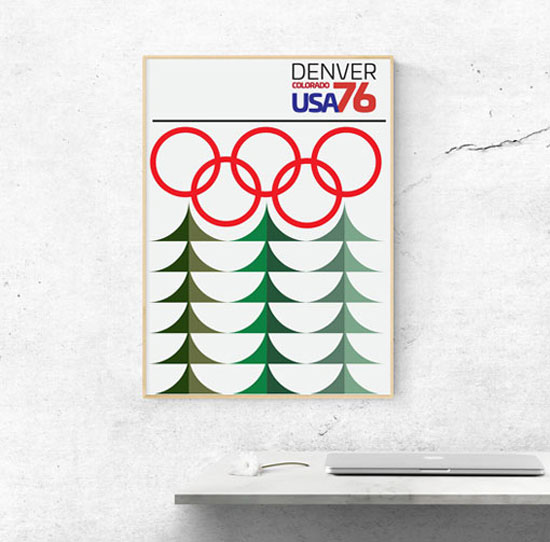 Some of the Mad Men images are shown here as well, along with some of the bold patterns that are so reminiscent of that bygone era.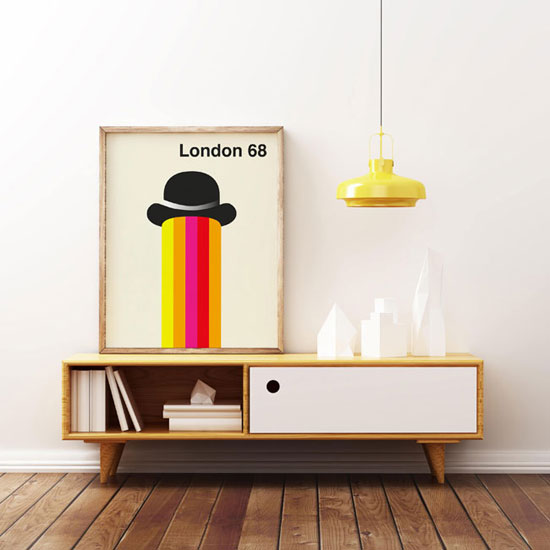 As I said, an affordable option for your house too, whether you go for standard sizes or opt a larger size or a premium finish.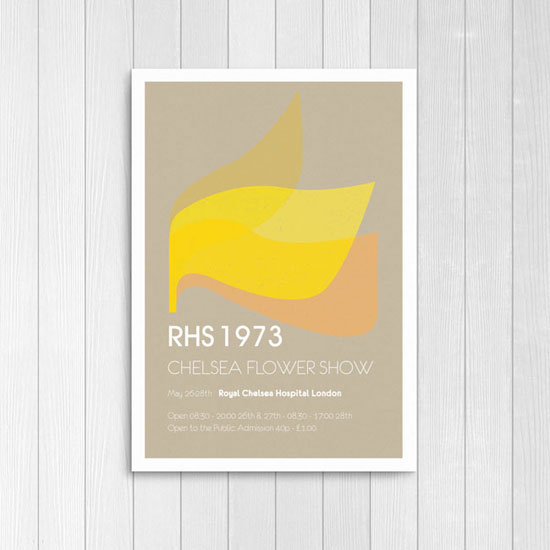 As a rule, the prices start at just £12, rising to over £70 if you want to go large and boost the finish of your art print. Do check them out and see if your friends think it's the real deal. If Mad Men viewers were fooled, they might well be too.
Browse the full Deltanova range at the Etsy website
Via Retro To Go