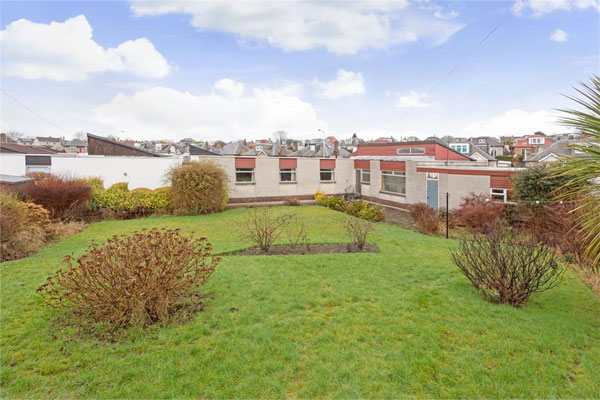 It doesn't look like much from the outside, but the inside is the selling point of this 1960s time capsule modernist house in Edinburgh, Scotland.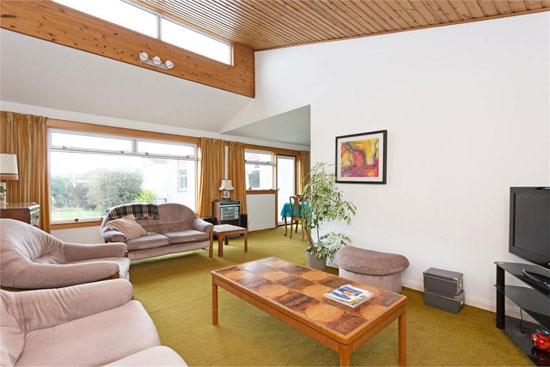 I think the problem with the house is the rather austere grey front. If that was painted white it would make a world of difference. But as it stands, the house really does lack the kerb appeal. But stick with it.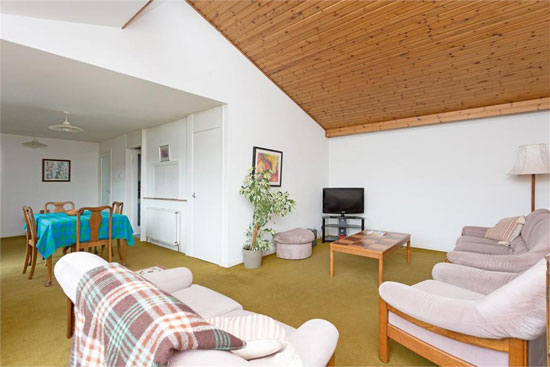 Once you get inside, you might see where the potential is with this one, especially in light of the price. You just need a bit of imagination.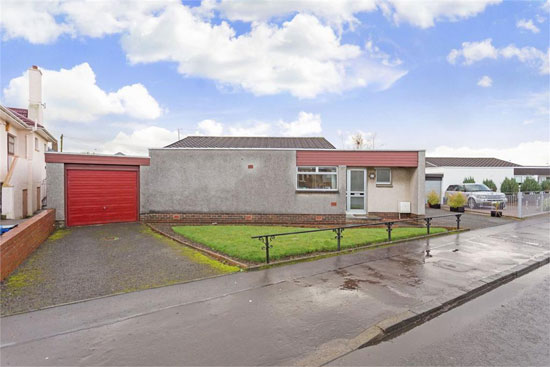 Details on it are scarce, but I will guess that the house dates back to the 1960s and was built to an (almost) individual design. I say almost because the one next door (which is painted white, by the way) looks remarkably similar. Perhaps that's your marker for what this house could become if you happen to be local and want to wander by.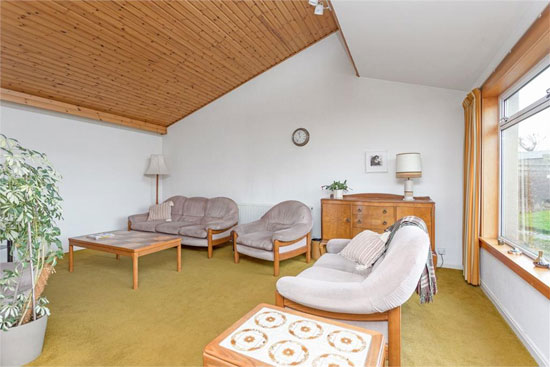 The potential here is down to the space and the fact that little has changed over the decades. This is very much the 'blank canvas' we all like to dream about.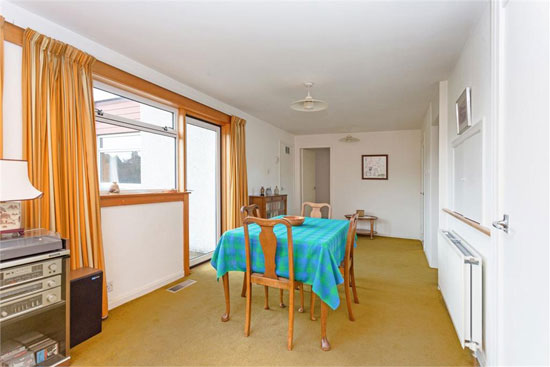 It really is a time capsule too. You only need to look at the kitchen and the family bathroom to see that. Although whether either will survive an upgrade is open to debate. The kitchen units are more likely to survive than the bathroom fittings.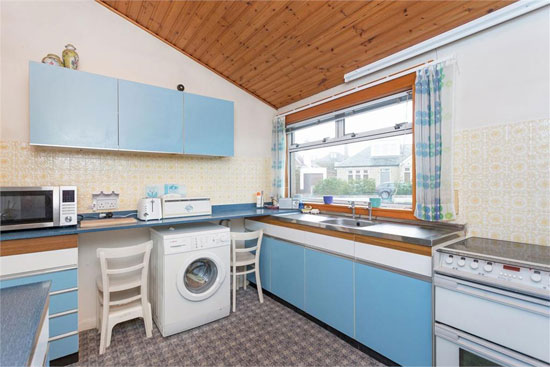 But that's not the appeal for me. It's the general design, not least those varying height ceilings, the angled ceilings and the wood cladding. That seems to be confined to the main reception areas and the kitchen.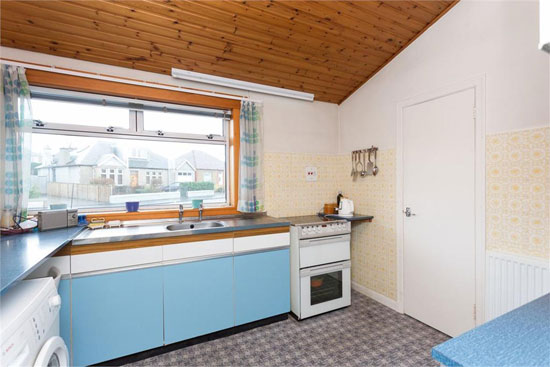 Elsewhere, things seem very plain and as such, in need of someone with an eye for interior design to bring them back to life.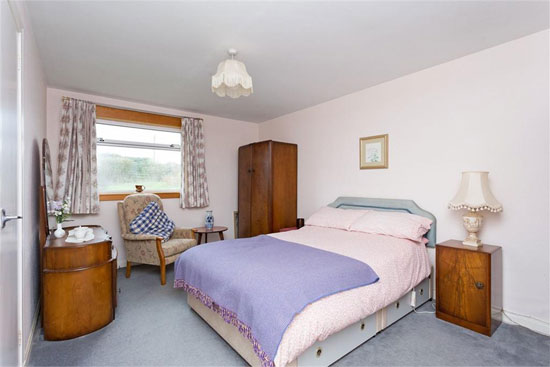 Space is definitely a selling point too. That's made up of an entrance hallway, the double height living/dining room with integrated storage and views over the garden, a fitted kitchen with pantry cupboard and a WC with basin.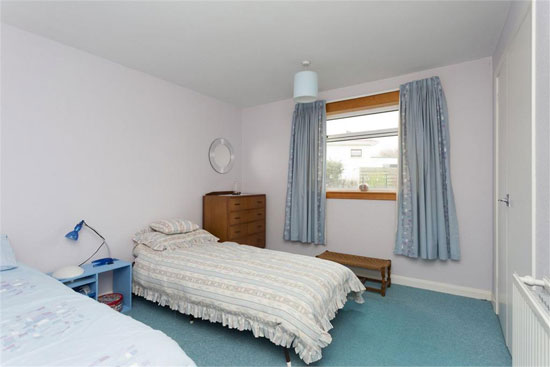 Further along, you will find three double bedrooms, all with integrated storage and views over the garden, the family bathroom and an integrated garage.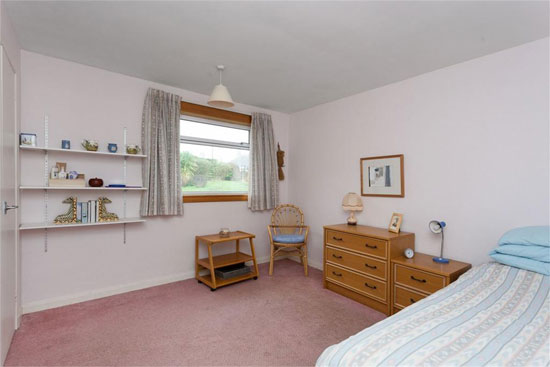 The plot looks substantial too and made up of a south west facing rear garden and extra parking space via the driveway.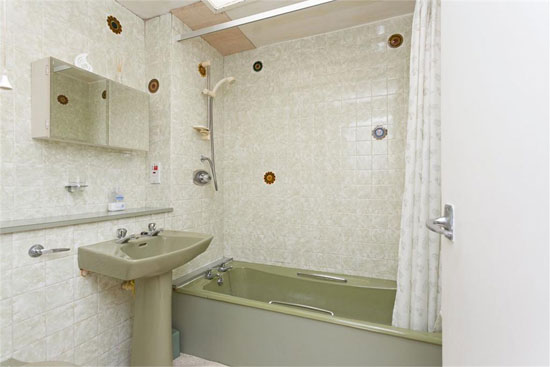 Offers Over £310,000 if you like the idea of this place and viewings now taking place on Sundays.
Images and details courtesy of ESPC. For more details and to make an enquiry, please visit the website.
Huge thanks to Andy on Twitter for flagging this one up.