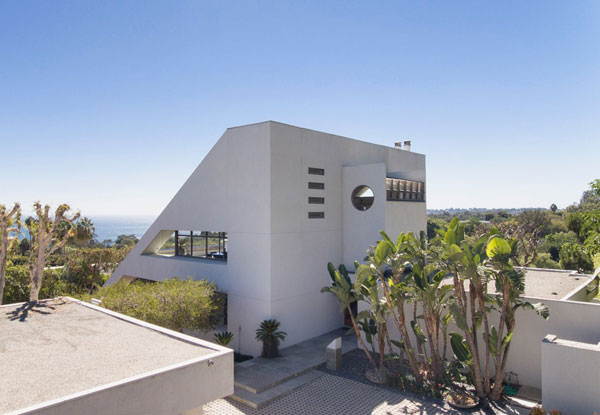 Why the name? Well, the Ellis David Gelman Star Trek house in Malibu, California, USA was used in the popular sci-fi series.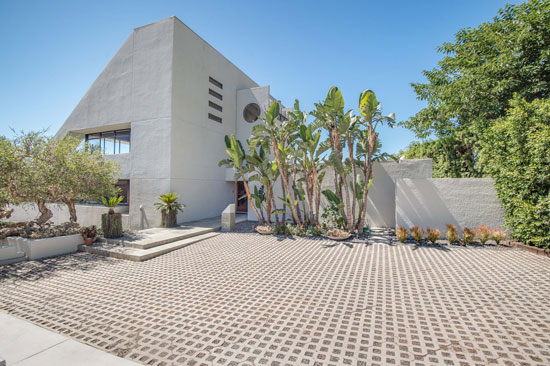 When I say Star Trek, I don't mean the original series. The house was featured in Star Trek: The Next Generation in the late 1980s.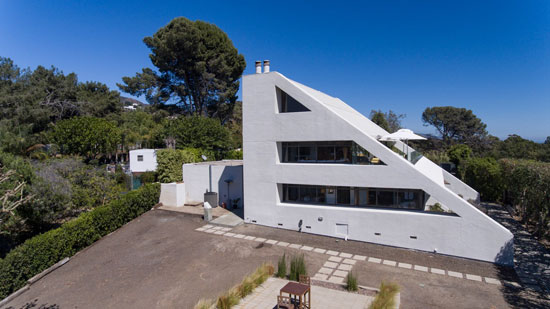 That show is said to be set in the year 2364 and as such, it required something futuristic in terms of the architecture. Which is where this Ellis David Gelman design came in.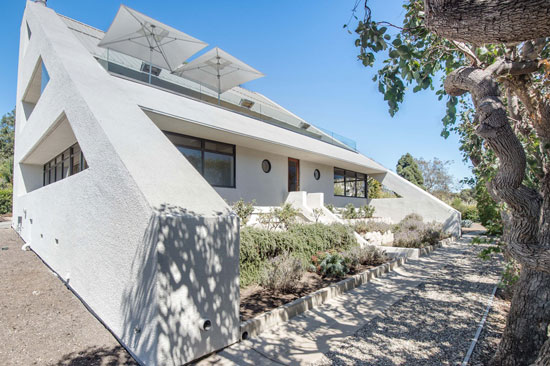 The house was built in 1981, but with a look that really could be from the future. Unusual, angular and 'other worldly' enough to work as a house a few centuries into the future.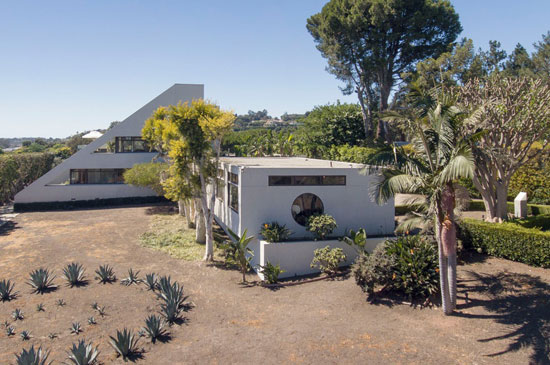 As an architectural statement, this really is something else. Although the interior isn't quite as 'space age' as you might expect.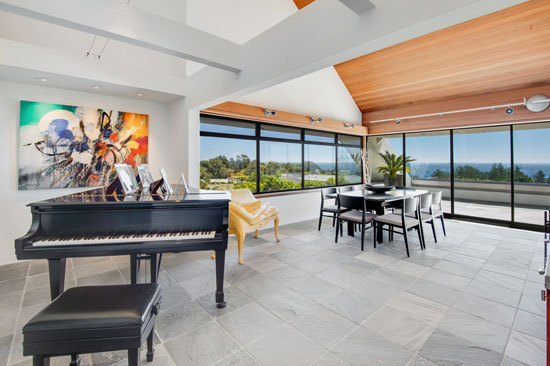 Don't get me wrong, it still has interest. After all, a house with this kind of shape will be interesting inside as well as out. In fact, it is. Double-height space, full-height glazing and angled ceilings are always a winner in my book.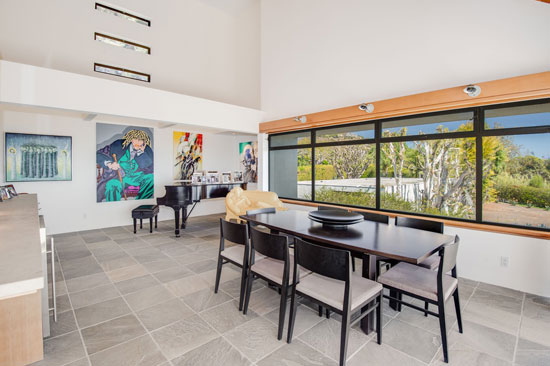 But the finishes are fairly mainstream. That might be the furniture and the fixtures or the fairly recent upgrade of the finishes. But even allowing for that, this place is still quite the architectural statement.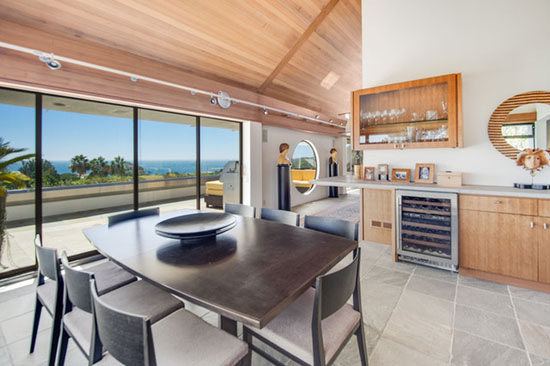 3,699 sq. ft. of living space within, which includes four 'eclectic' bedrooms and three and a half bathrooms. There's also a media/family room with kitchenette, loft space and a substantial terrace with ocean views.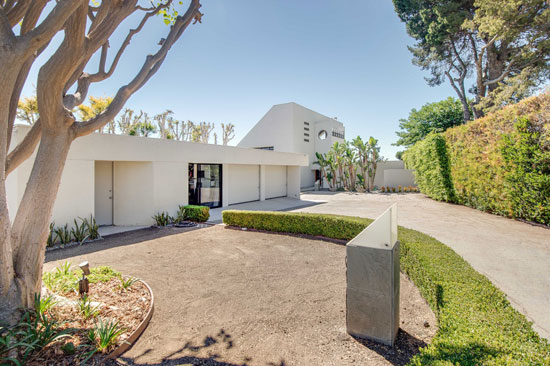 As I said, it looks like this one has had a recent upgrade too, with plenty of luxury added in, including the fireplaces, a master bedroom with 'spa-like' bath, Sonos sound system, slate tile and bamboo flooring, new air conditioning and a 'chef-inspired' kitchen.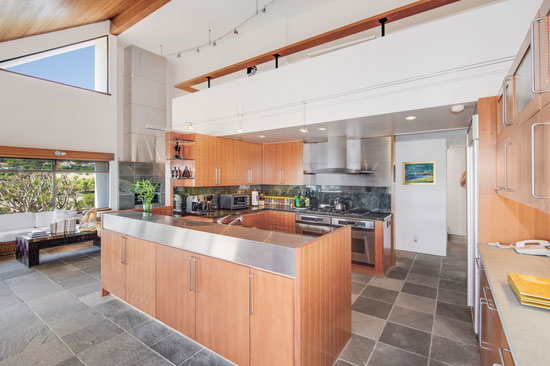 All of which sits on two acres within a gated compound and with two-car garage, 10-car parking and a detached guest house with its own bathroom.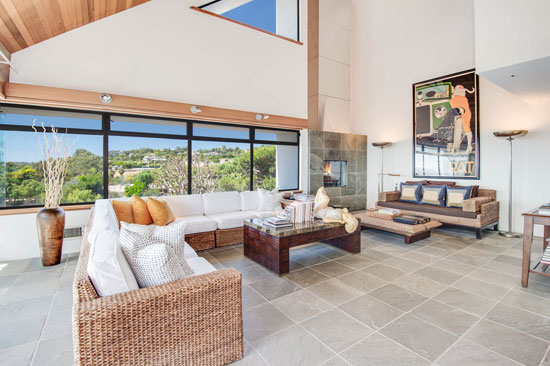 If you are a fan of the show, this might appeal. But it's likely to have wider appeal to anyone who wants something out of the ordinary and in a dream location.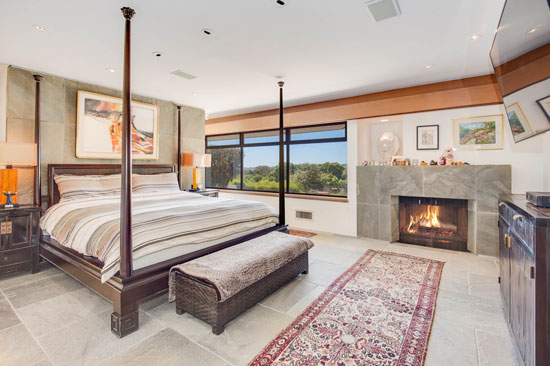 Sadly, this one does come at a price. Even after a recent price drop, it is still at $5,495,000.
Images and details courtesy of Zillow. For more details and to make an enquiry, please visit the website.