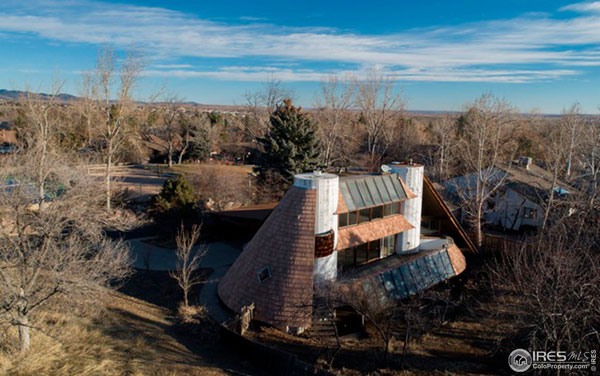 Get ready for fireplace envy with the 1970s Charles Haertling modernist house in Boulder, Colorado, USA, which is just up for sale.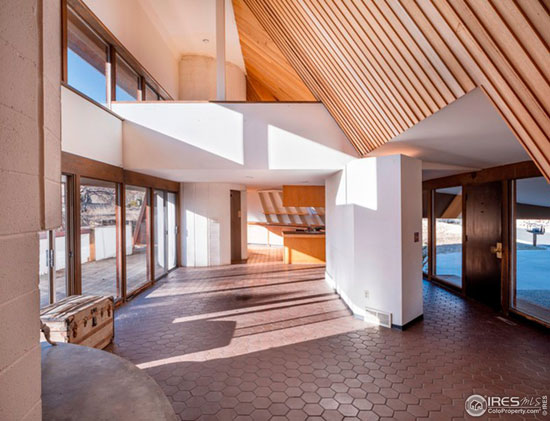 This is the work of noted modernist architect Charles Haertling, but not his most famous building. That's probably the magnificent, space-age Brenton House from 1969, which is best-known for appearing in the classic Woody Allen Sleeper movie (alongside Charles Deaton's Sculptured House, which was up for sale around eight or nine years ago.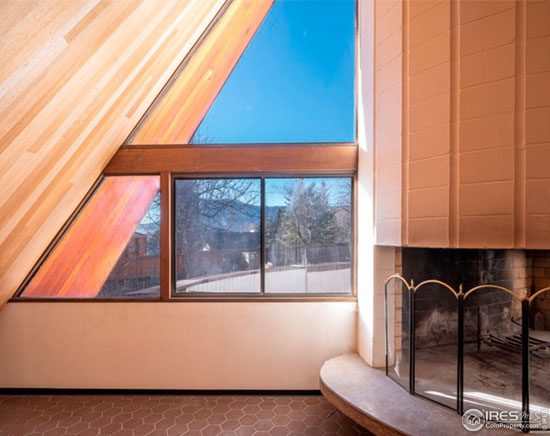 This place isn't as dramatic as Brenton House, but it still a bold and interesting piece of architecture in need of an upgrade, but with its key design features intact.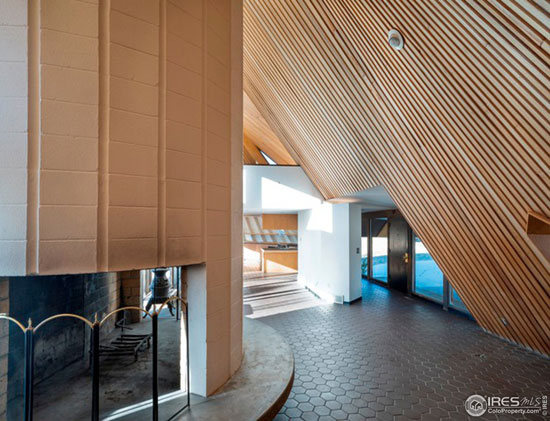 The agent describes it as being in 'original condition', which means those amazing fireplaces are very much intact and the focal point of the build. They tower up both sides of the house, offering heat to both floors, as well as some drama.
But that's not the only selling point. Get inside and see the double-height ceiling space, the angled wood ceilings (and walls for that matter), the original flooring, the glazing, the kitchen units (with the same counter top design as the floors) and the terrace space accessible from the upper floor.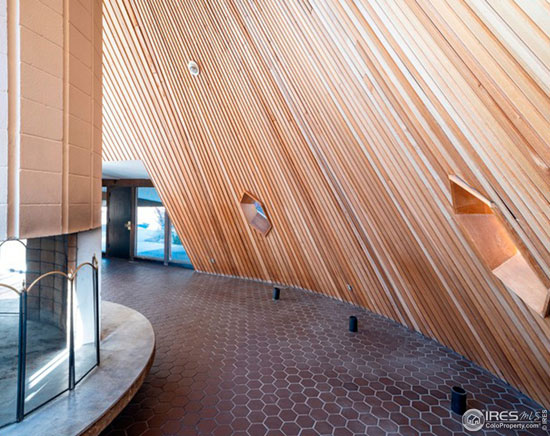 Yes, it needs work and a couple of modern-day updates might need correcting. But overall, this is a blank canvas with most of the architect's creativity intact. That's the big selling point here.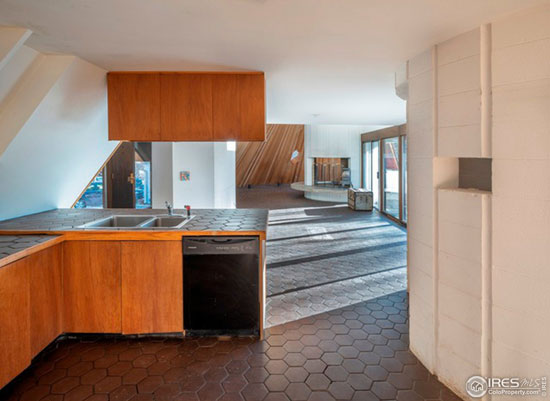 Well, that and the space inside and out. You get 2,324 sq. ft. of living space in this one, with that flowing reception space and open kitchen joined by five bedrooms and three bathrooms, plus the balcony space I mentioned.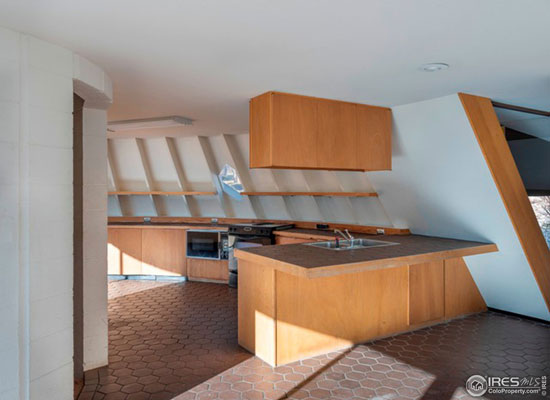 It sits on a plot of 8,908 sq. ft. and an area that also looks like it might need some updating. But there's a bit more on offer beyond that.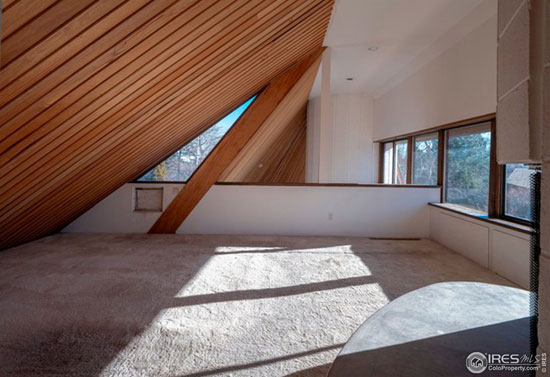 The house is situated on Wonderland Hill, which is made up of roughly 25 homes. All of those share access to a private pool, clubhouse, tennis court and sand volleyball court. So if you want to keep fit, this is the place for you.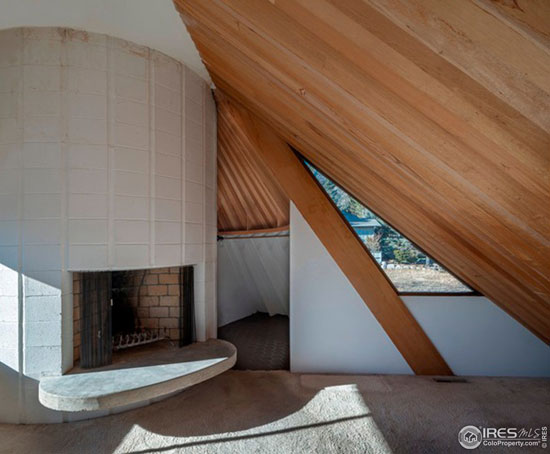 Saying that you might not have a lot of spare time if you want to pay the hefty mortgage. No, this isn't a cheap one sadly. The house is up for $1,395,000.
Images and details courtesy of Zillow. For more details and to make an enquiry, please visit the website.