I do like seeing these come onto the market. Sadly, this 1970s Royston Summers lakeside modernist house in Esher, Surrey, like the others, is way out of my budget.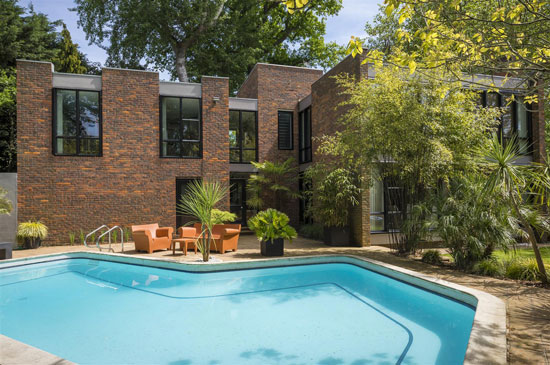 But if it happens to be in yours, read on, as I haven't seen one of these places come up for sale for a while.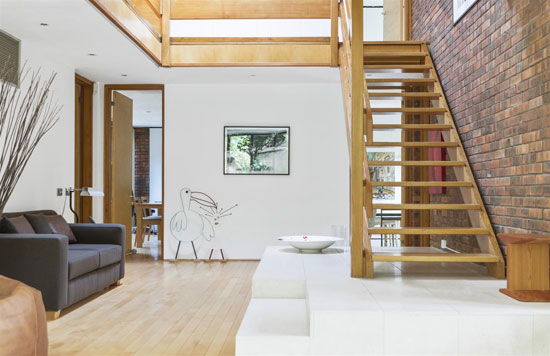 As you might recall, this is one of 15 houses designed by Royston Summers in 1975. all set around a lake and all maintaining their modernist charm some years on. Yes, the interiors might have been upgraded, but the rather stark brick and glass exterior tends to be unchanged.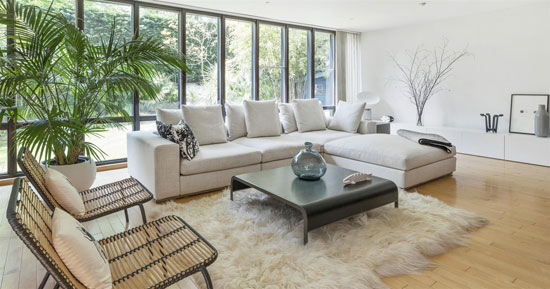 That's the case with this one. The exterior could have been photographed in the 1970s and the walls of glass are still in place. But as is often the case, the interior has been reworked.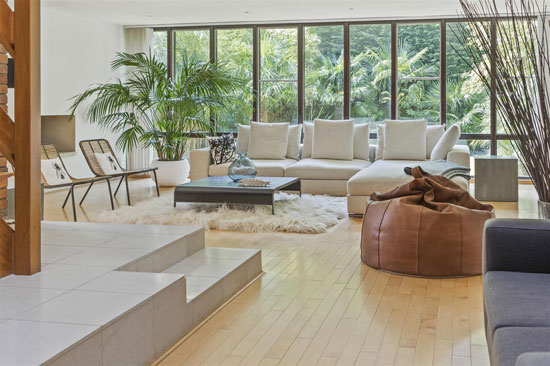 But it is all about the finish rather than the architecture. The exposed brick inside is still in place, as is the wooden staircase and from what I can see, the original layout. But elsewhere, the finishes are fresh, premium and very modern. A glance at the kitchen and bathrooms tells you that. Which is perhaps what you would expect of a house over 40 years old in a desirable area.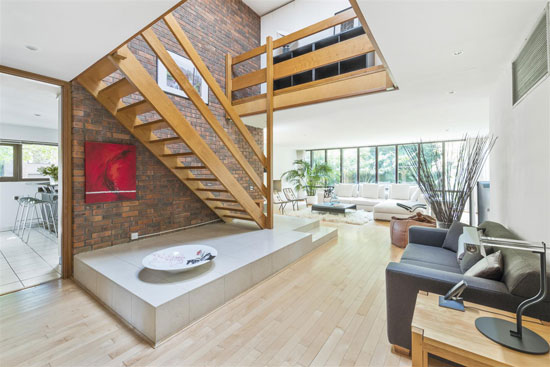 What you also get is a lot of space. 4,000 sq. ft. in total, including a substantial entrance hall, a living room, the kitchen and breakfast room, a dining room and a family room on the ground floor.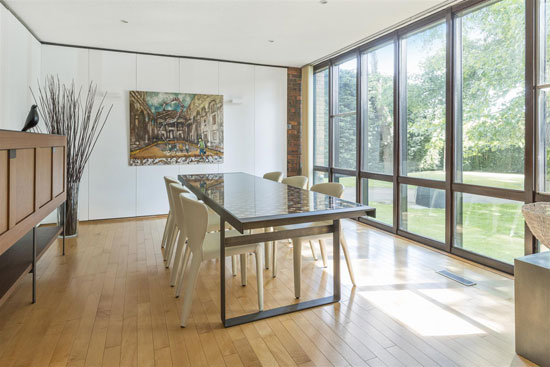 Upstairs you will find a master bedroom with en-suite bathroom, four further bedrooms and two more bathrooms. But that's not quite the end of the story.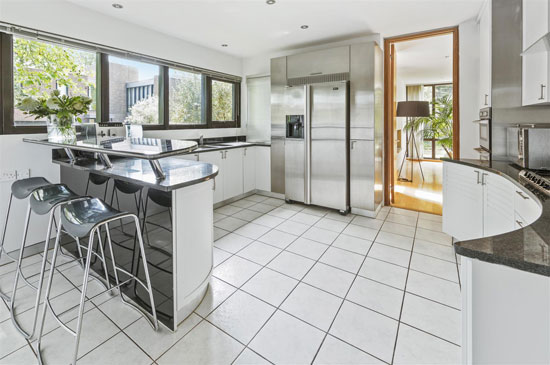 The outside space is also worth talking about. Yes, you have the much sought-after lakeside location, but you also get landscaped gardens, a swimming pool, sauna and an integral double garage.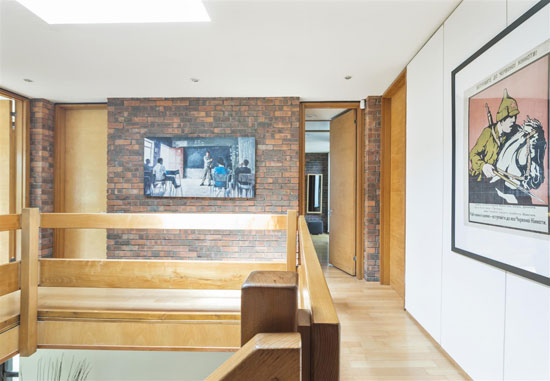 Architecture, location, setting, luxury, it all adds up. In this case, it adds up to an asking price of £2,195,000. We can all dream.
Images and details courtesy of House. For more details and to make an enquiry, please visit the website.