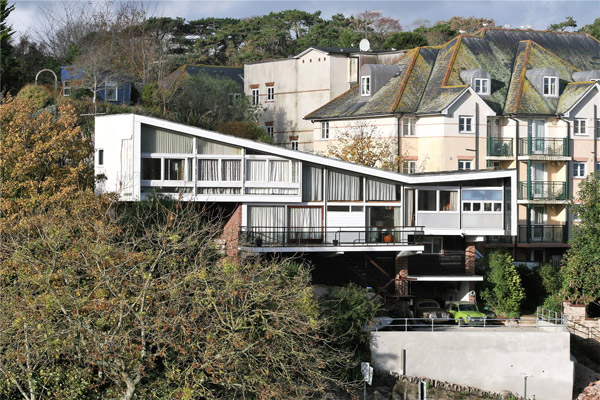 Right, this is the big one. I am now up to the WowHaus Top 50 houses of 2018 numbers 10 – 1. These are the houses that made waves in the last 12 months.
If you have missed the earlier parts of the top 50, don't despair, you will find them all here:
WowHaus Top 50 houses of 2018 (numbers 50 – 41)
WowHaus Top 50 houses of 2018 (numbers 40 – 31)
WowHaus Top 50 houses of 2018 (numbers 30 – 21)
WowHaus Top 50 houses of 2018 (numbers 20 – 11)
As ever, the rundown goes in reverse order…and there are often unique reasons for each of the top 10 being here.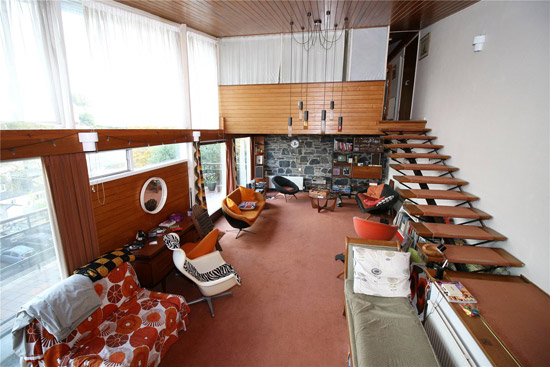 10. 1960s Mervyn Seale-designed Parkham Wood House in Brixham, Devon
I'm surprised this wasn't number one. If it had gone up for sale earlier in the year, it probably would have.
This grade II-listed icon looks like a time capsule and in many ways it is. But the house did sell some years back, with the current owners carrying out a significant restoration job without taking away anything from the design and/or character. This is still an amazing 1960s house.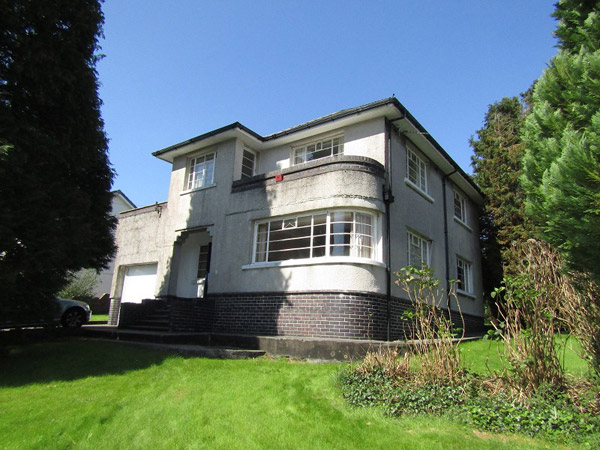 9. 1930s art deco property in Llanelli, Carmarthenshire
The words 'art deco' and 'first time on the market' always pull in the crowds.
That's what you have here. Amazingly, this was a first time on the market and although some areas have been updated, most of the key features are still in place. Still in need of work, but a labour of love for anyone with a love of the era and style.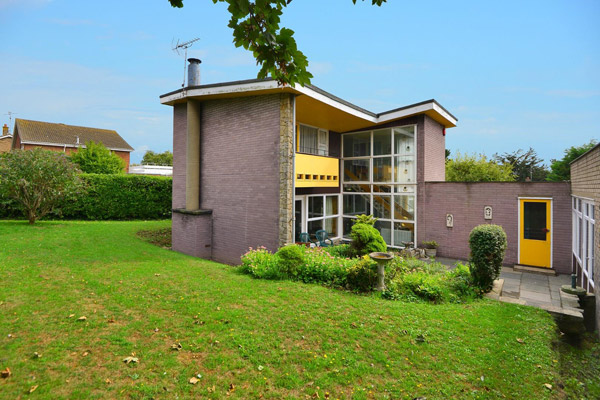 8. 1960s midcentury time capsule in Broadstairs, Kent
Another I expected to be jostling for the number one slot. Interesting house and finish.
The house was an individually-designed modernist house and home to a 1960s session musician (I found out later). The music room/office probably gave a hint of that. Talking of inside, this place was untouched, almost like a museum for the era. Hopefully, the new owner hasn't destroyed all of that.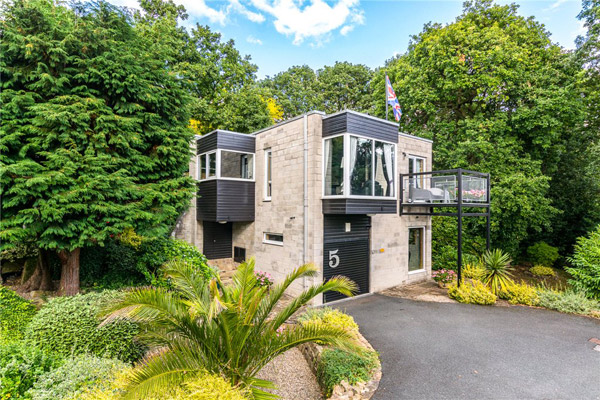 7. 1970s modernist property in Leeds, West Yorkshire
A lovely story for this one and the WowHaus site.
The house is part of a small group built for local TV executives back in the 1970s. This one had barely changed, with the brick and wood finish still looking amazing inside. Anyway, hugely popular at the time and it actually sold to a WowHaus reader within a week. Very much the happy ending.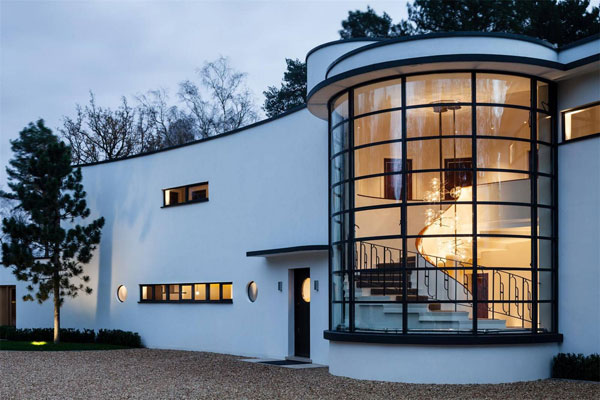 6. 1930s Oliver Hill-designed Cherry Hill art deco property on the Wentworth Estate, Surrey
The second appearance in this year's rundown for the much-loved architecture of Oliver Hill.
You can see why this one featured, a bold and sizeable 1930s modern house that still stops you dead in your tracks today. Inside it isn't quite so faithful to the original era, with the house having been completely reworked of late. That's down to personal taste, but if you have the money, this is a very special place to live.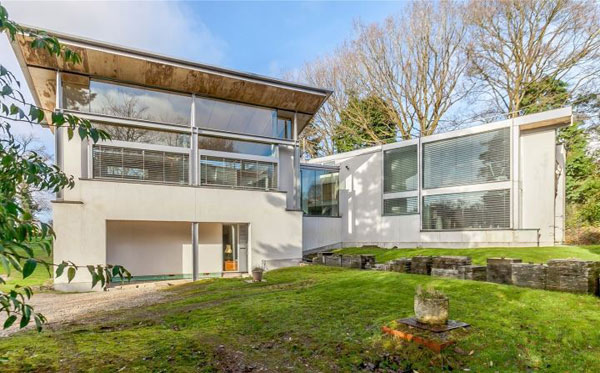 5. Grand Designs: The Inverted-Roof House in Amersham, Buckinghamshire
When I think Amersham, I inevitably think about High and Over (see elsewhere on the site). But this more contemporary house was a big hitter this year.
Of course, being on Grand Designs helped. It actually appeared on the show back in 2013 and in 2018 it was up for sale, still not completed. If you saw the original show, you might understand why. Perfectly liveable, it just needs the final push.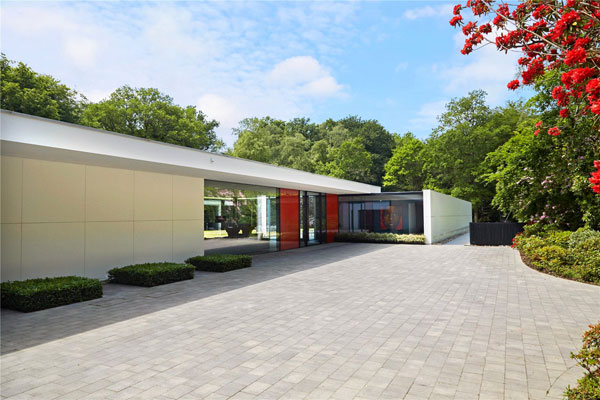 4. Grand Designs for sale: Modernist property in Colgate, Horsham, West Sussex
Yes, more Grand Designs. They are always popular.
This one more than the others. The house was back on the market this year, the biggest house (in terms of floor space) ever to feature on the show when it did in 2015. The question at the time was whether the owner could make all that open, modernist space work. See for yourself and make up your own mind.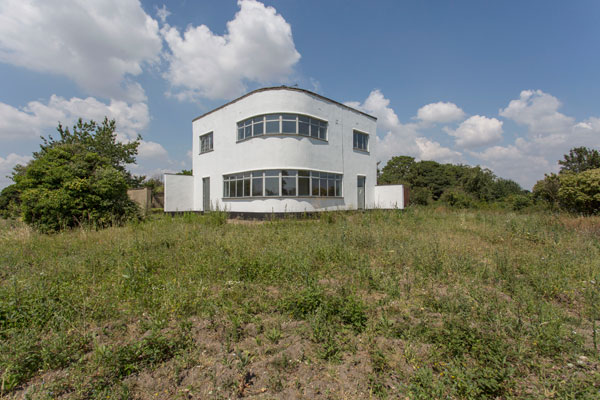 3. Up for auction: 1930s Wells Coates Sunspan house in Chadwell St Mary, Essex
I forgot to check whether this house actually sold at auction. I can only presume it did.
The house was a rare opportunity to pick up a Sunspan from 1936, It was the work of Wells Coates in association with David Pleydell-Bouverie and designed for the Ideal Home exhibition of 1934 and as an example of what housing could be. For various reasons, they never quite took off, so few still stand, especially in original condition. This one is packed with original details, has plenty of land and even its own bomb shelter. Be great to see if finally renovated back to its best.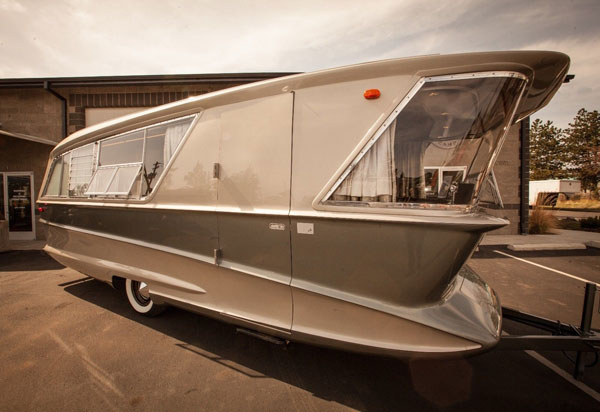 2. Midcentury mobile home: 1961 Holiday House Geographic
Yes, a mobile home made it to number two. But not just any mobile home.
This is described as being 'among the most desirable vintage travel trailers in the world', one of just two still in existence and restored to a very high standard by the seller. Of course, it isn't cheap, but this is rather special if you want to head out onto the open road.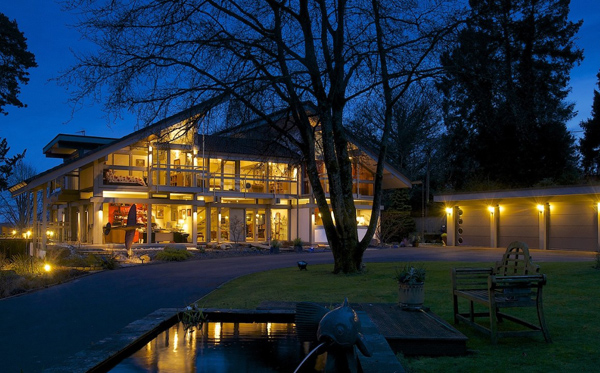 1. Win a Huf Haus in Avon Place, Hampshire with a raffle ticket
There is one obvious reason why this house made number one.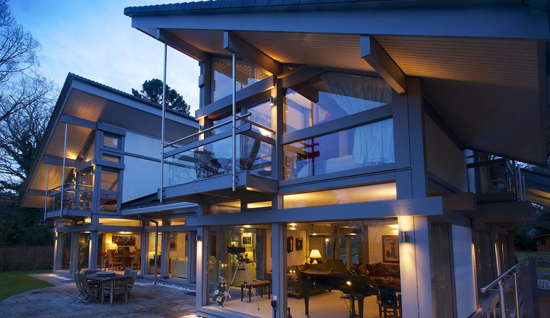 Yes, this is the house being offered for sale via raffle ticket. To be fair, every Huf Haus I feature is fairly popular, as the Huf is an appealing modern building style. But they rarely, if ever, come cheap. Which is why this one had added appeal.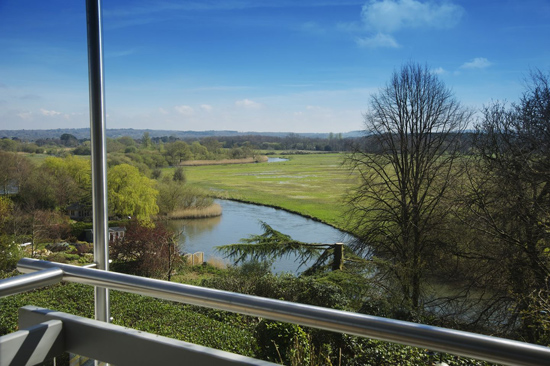 There was no guarantee you would win the house, but the chance of winning a Huf Haus for the price of one of those tickets was too good to miss for many people. It will be interesting to see how this progressed, as it could be another way forward to sell certain types of property in the future. But it's unlikely to ever be a mainstream way of shifting a house.
Good luck if you purchased a ticket and if you win, I'd love an invite to the housewarming.
That's it for another year. I already have a number of houses lined up for 2019, so keep an eye out for those. Huge thanks to everyone for reading WowHaus in 2018, especially those of you who have supported the site in any way, whether that's in terms of ideas, financially or simply by sending over property you have spotted. I love you all dearly for it.