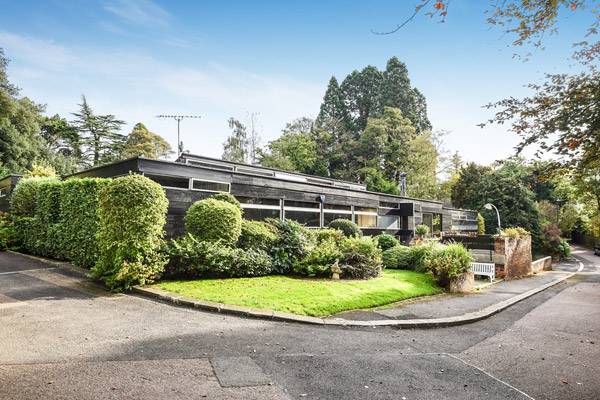 Now the third instalment. The WowHaus Top 50 houses of 2018 continues and I am now featuring numbers 30 – 21.
Of course, you might have just come to the rundown. If you have, let me point you in the direction of the previous instalments.
WowHaus Top 50 houses of 2018 (numbers 50 – 41)
WowHaus Top 50 houses of 2018 (numbers 40 – 31)
But for now, let's cover the latest 10 in reverse order…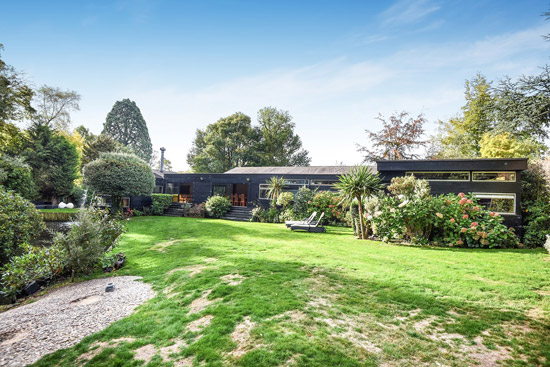 30. 1960s Edward Samuel modernist house in Stanmore, Greater London
Let's start this round-up with the house Stanley Kubrick wanted for A Clockwork Orange, but was refused by the owner.
The house is grade II-listed and has changed little since that time. A wood and brick build with accommodation over a single level, sitting in a secluded position on a landscaped plot overlooking a lake, with a waterfall created via the design of the house. Marvellous.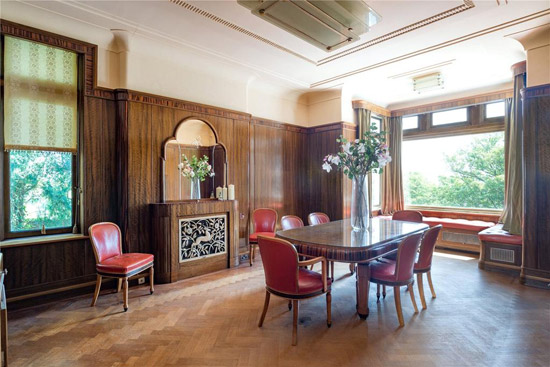 29. 1920s art deco-style house in St Margarets Bay near Dover, Kent
Not obviously art deco from the outside, but there is a reason for that.
South Foreland House was remodelled in the 1920s as a result of the area becoming fashionable with the 'London artistic set'. It was then reworked in more of an art deco style, with much of that detail still in place.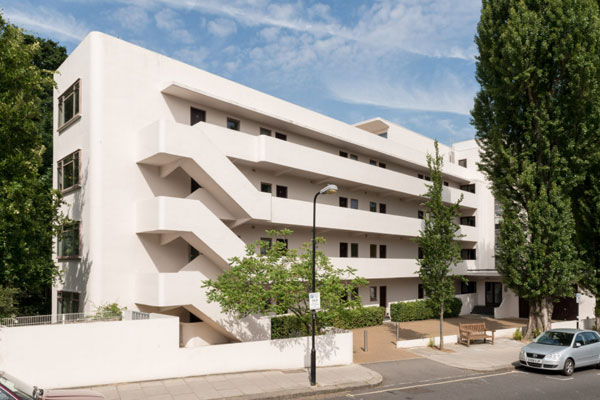 28. The Penthouse in the 1930s Wells Coates-designed Isokon Building in London NW3
Not just any apartment here, this is the penthouse with rooftop terrace. More than a pretty exterior too, with the interior reworked too, described 'an immaculate re-imagining of its original design'. This really is modernist heaven.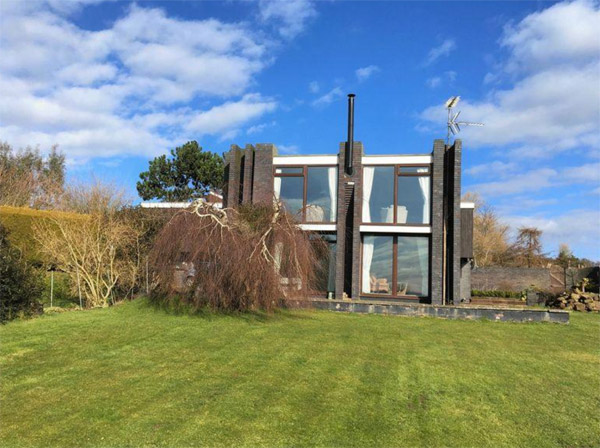 27. 1950s modernist property in Heswall, Cheshire
From a restoration to a property in need of some attention.
Still an interesting one though. The agent describes it as a '1950s modernist build' (although it could be later) and whilst updated here and there, it needs some consistency in design and some work to bring out the best original detail.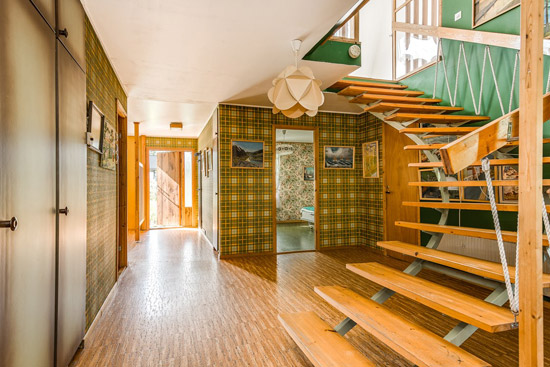 26. 1970s modernist time capsule in Sundsvall, Sweden
Yes, the one with that hallway and for £111k.
This is the ultimate time capsule, with little change since it was built in the mid-1970s. Of course, the hallway and staircase wins hands down, but some lovely detail elsewhere too and a nice bit of architecture in general.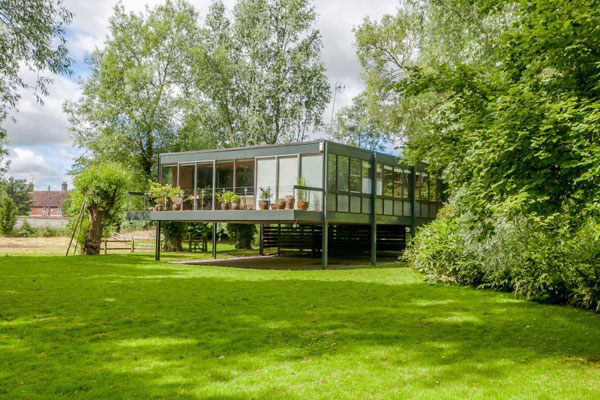 25. 1960s Fielding and Morrison modernist property in Dorchester on Thames, Oxfordshire
It is easy to forget about some of the classics featured on the site. Like this one, which completely slipped my mind.
The architecture is a mix of Mies Van Der Rohe modernism and US-style midcentury modern and the condition can be classed as original. Lots of style, lots of space and a rare opportunity to buy this kind of house in this area.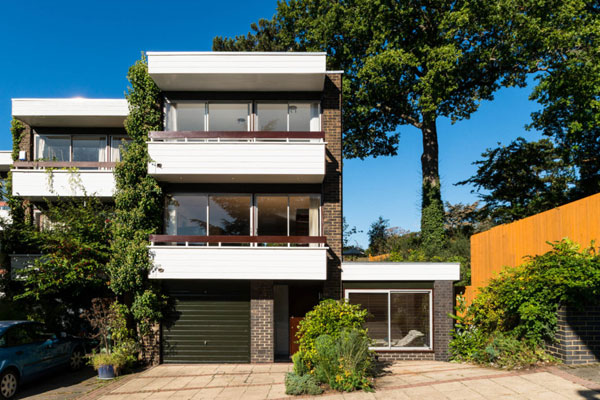 24. 1960s Norman Starrett modernist townhouse in Chislehurst, Kent
This development has always been popular over the years, so no surprise to see this one in the annual top 50.
The site is Greenwood, a modernist development of 19 houses designed by architect Norman Starrett and dating from 1962. A very stylish renovation job here, mixing a clean, modern finish with some period details and of course, balcony space too. My kind of place.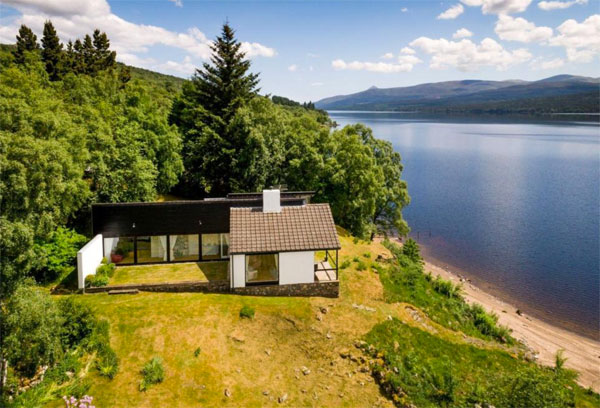 23. Grianan 1960s modernist property in Kinloch Rannoch, near Pitlochry, Scotland
Fancy getting away from it all? This is your house.
On the north shore of Loch Rannoch, the house offers dual aspect views of the loch and access to a stretch of beach just a short hop from the house. Updated inside, but the Scandi vibe is still strong.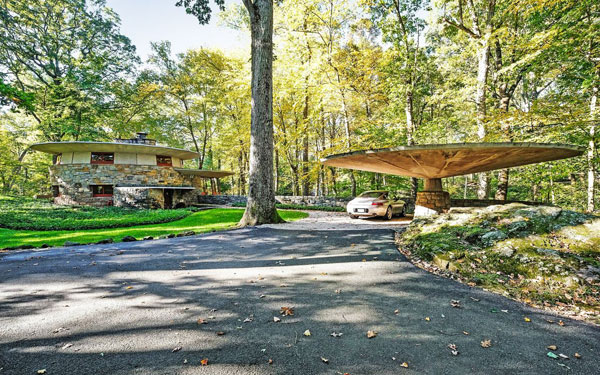 22. Frank Lloyd Wright-designed Sol Friedman House in Pleasantville, New York
Of course there's a Frank Lloyd Wright in here. A rather special one too.
Dating back to 1948, this the first of the three Frank Lloyd Wright-designed properties built in the 'Usonia Homes' development outside of New York City, based around FLW's use of circular design. Updates are evident, but really it looks like just practical things like updating fixtures and fittings. The basis of this place is pretty much untouched. Check out the amazing, mushroom-shaped concrete pedestal carport too.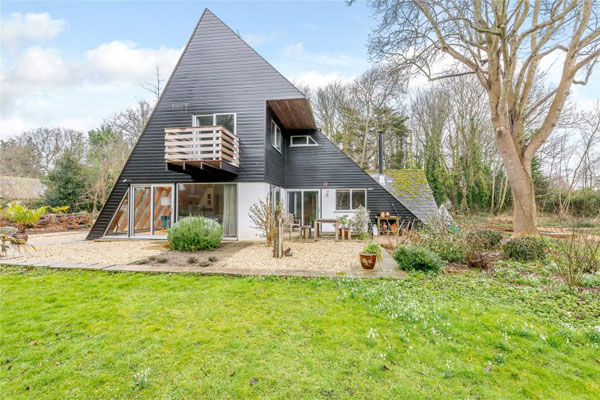 21. Scandinavian-style property in Climping, near Littlehampton, West Sussex
This one actually appeared on the site twice, but with very different price tags.
I think that was because it had a large plot and the house was put back up for sale with less of that plot. I an presuming development will be taking place there. But the house itself was untouched. An A-shaped retro property with a Scandinavian interior of the day. Whether it works for you depends on how comfortable you are with the smaller plot.