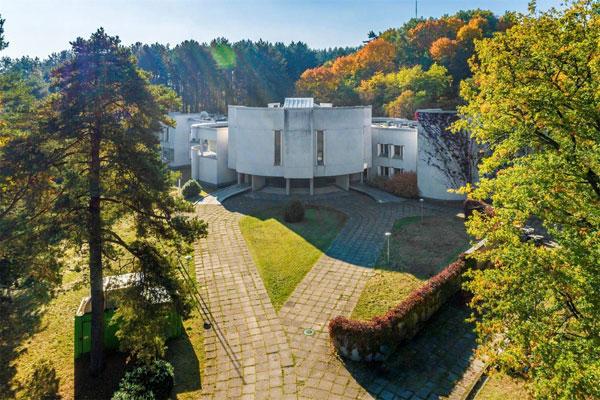 Onto the second instalment. The WowHaus Top 50 houses of 2018 have been compiled and we are now onto numbers 40 – 31.
If you missed the first section of this countdown, numbers 50 – 41 can be found here, with the rest to follow over the coming days.
So again, in reverse order, we have…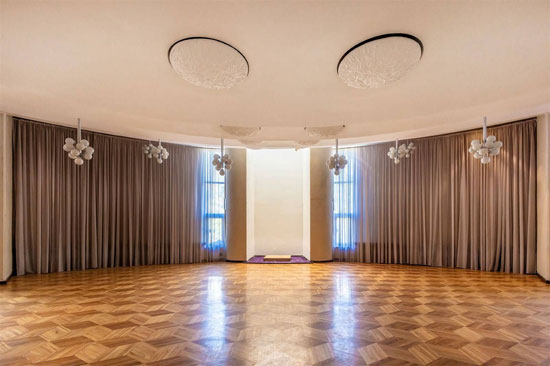 40. Modernist Soviet hotel for sale in Vilnius, Lithuania
Can't believe I pondered hard about featuring this place. It was hugely popular.
Perhaps everyone liked the idea of turning a communist-era, brutalist hotel on the edge of a major city into something hip for the 21st century. Some amazing interiors too and whilst not cheap, it is comparable to some of the houses featured elsewhere on the listing.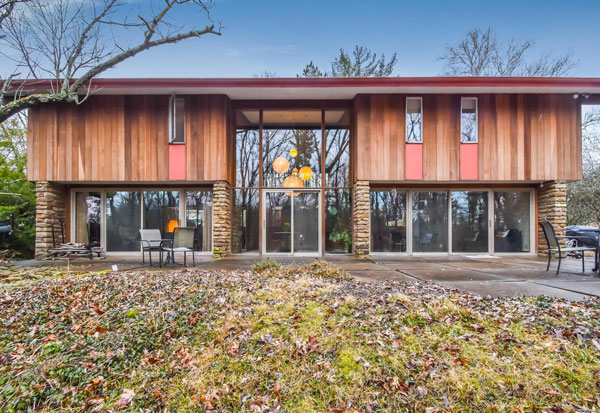 39. 1960s Jasper Ward midcentury modern property in Bloomington, Indiana, USA
This is pretty much a 'how to' for preserving and renovating a midcentury modern property.
It looks unchanged from 1960 and in the main, that is the case. But a few tweaks, ash update to the decor here and there and some updated fittings have eased this one into the 21st century. An absolute gem.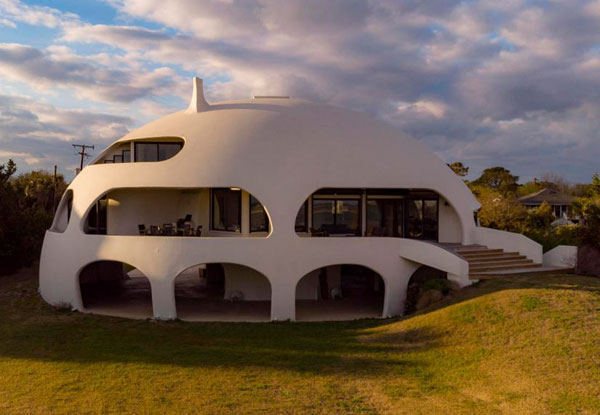 38. Eye Of The Storm modernist house on Sullivan's Island, South Carolina, USA
It looks like the house of the future, something perhaps from a sci-fi movie. Which is why it has the name Star Wars House.
It isn't from the film though, it was the work of architect George Paul back in 1989 and design to replace a previous house wrecked by a hurricane. In came this one instead, a circular house made of reinforced concrete and able to withstand pretty much any storm, whilst at the same time looking very cool.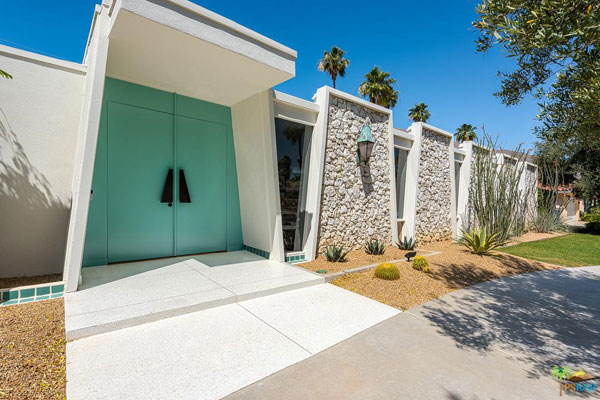 37. 1960s Hal Levitt midcentury property in Palm Springs, California
This is a listed monument and with an exterior that is hard to beat.
That's the big selling point here for me. the inside is decent enough, but it has been heavily restored, so a bit of a mixed bag overall. Although everything is in keeping with the Palm Springs lifestyle.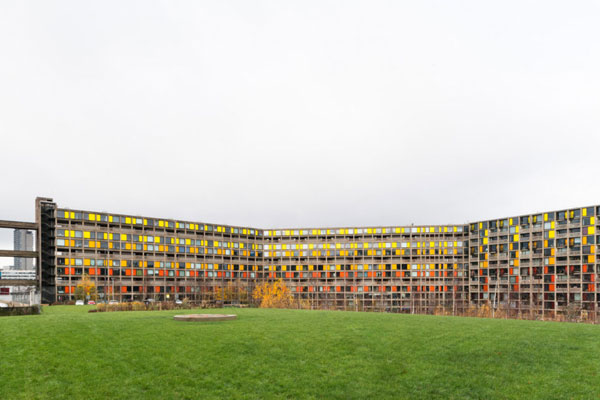 36. Apartment in the brutalist Park Hill development, Sheffield, South Yorkshire
From Palm Springs to Sheffield and a very different type of architecture.
Not massively different in terms of the era, but this apartment in the newly-renovated Park Hill certainly caught the eye. A stylish mix of modern and retro, some exposed concrete and amazing views. On the affordable side too.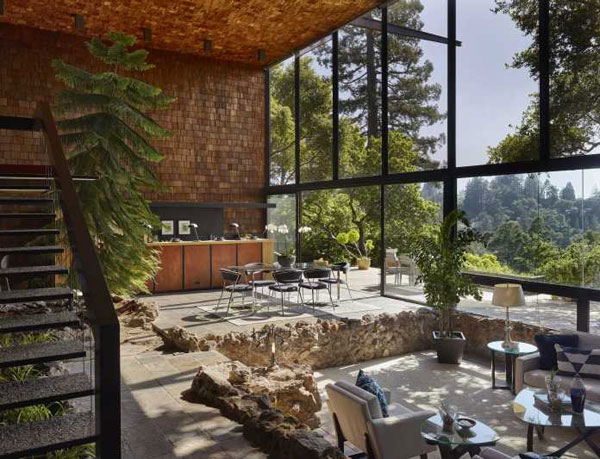 35. 1960s Beverley David Thorne Residence in Oakland, California
Can a living room sell a house? In the case of this one, yes it can.
The design took a fairly run-of-the-mill 1930 house and added in something spectacular, courtesy of one of the Case Study architects. The remodel created a marked contrast at the rear of the house, a genuine jaw-dropper.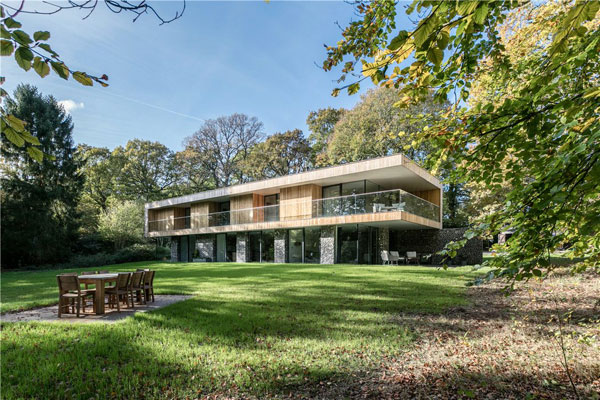 34. ArchitecturALL-designed modernist property in Penshurst, near Tonbridge, Kent
Something very modern making the list at 34.
A new-build and one of the better ones I've seen of late. Walls of glass, stone feature walls, a wraparound balcony plus a bright, open living space. Very nice.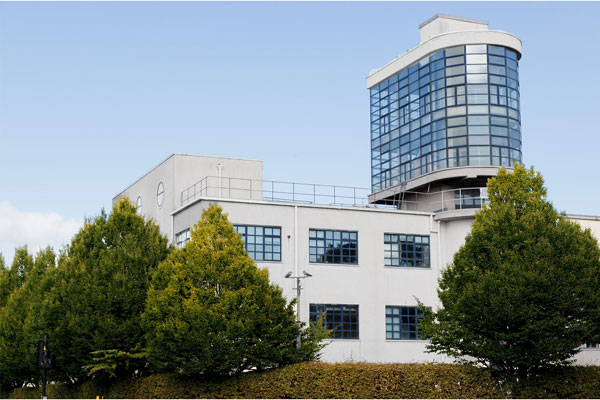 33. Apartment in the Cornelius Armour-designed art deco Luma Tower in Glasgow, Scotland
A very striking building matched with a very cool interior. All for an affordable price.
The Luma Tower is one of the best preserved are deco buildings in Glasgow and as a result has had category B listing status since 1988. No longer for making bulbs, the place has been converted into apartments, with this one coming with a 'magazine-quality' finish. Indeed, it was featured in an interiors magazine.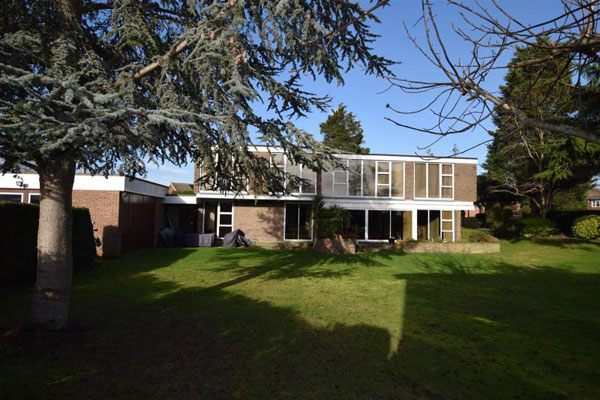 32. 1960s Norman Brooks modernist property in Canvey Island, Essex
A typically 1960s property on a large plot and with plenty of potential.
The potential was the selling point here, with most of the original interior details intact, but overall, a house that needed freshening up and perhaps bringing into the 21st century here and there. A great project for someone.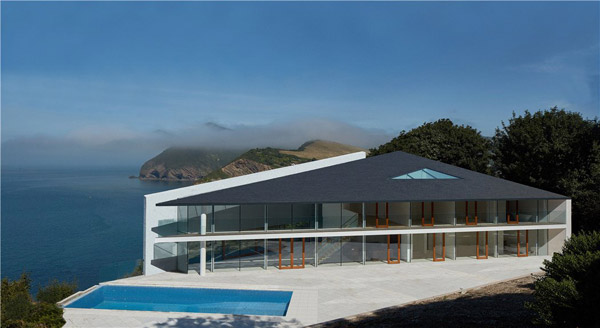 31. Guy Greenfield-designed Stealth House in Ilfracombe, Devon
Yet another contemporary build and a stunning one.
Completed over the summer and looking for its first owner, the house has a 'commanding' cliff top position, with some outstanding and uninterrupted sea views. Bags of space and some lovely design touches too.