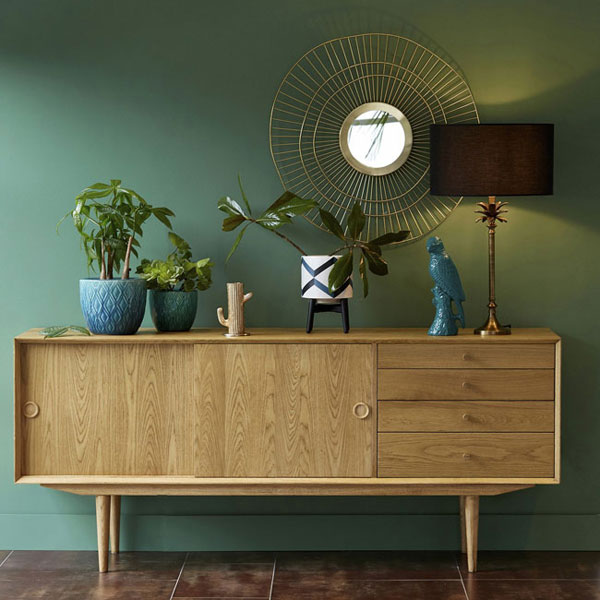 Probably the best midcentury interior collection on the high street, the Quilda furniture range at La Redoute is now in the sale.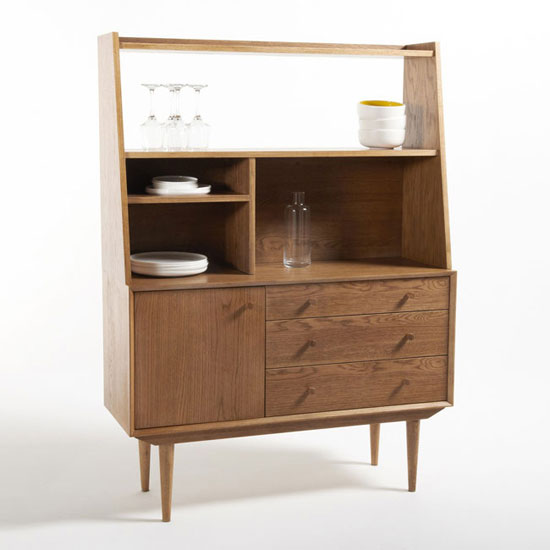 Pretty sure I have mentioned this furniture range in passing previously, but it's about time I talked about it in its entirety. And with reduced price tags, even better.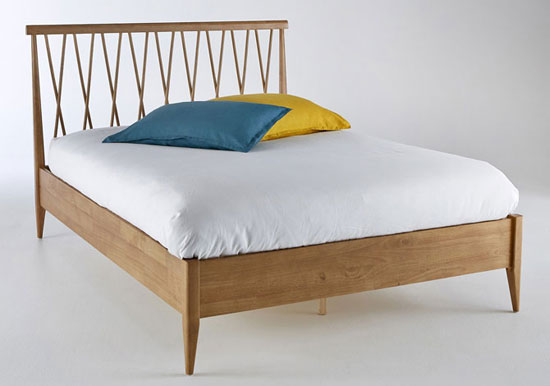 The range ticks two key boxes, those being quantity and quality. It can be frustrating when you find a piece of furniture for your home and you can't find anything to match it with. That's not the case with the Quilda collection.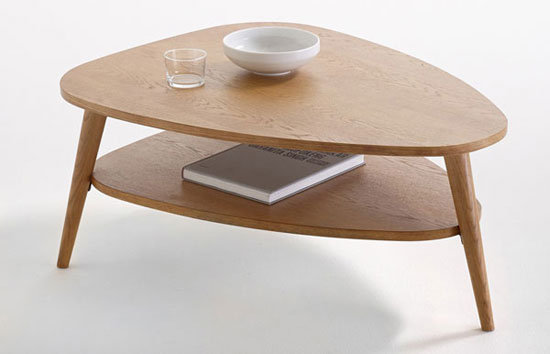 There are around 20 designs in the range, with new pieces always being added in. On the downside, some drop out too, so always worth buying when you see something you like.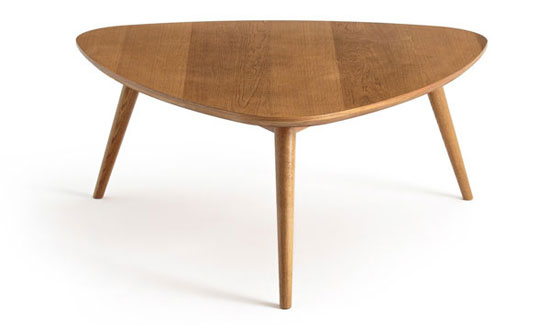 Each of the designs in the series has a consistent look as well, with midcentury modern being at the heart of it. If you are a fan of design from there 1950s and 1960s, this is definitely a range to browse.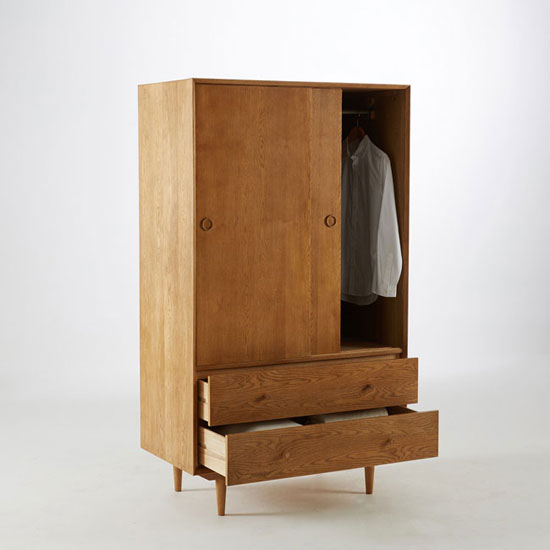 All the designs have a natural oak finish, with some lovely little MCM details, such as the subtle curves, the handles and of course, the tapered legs. But there's another big selling point here too.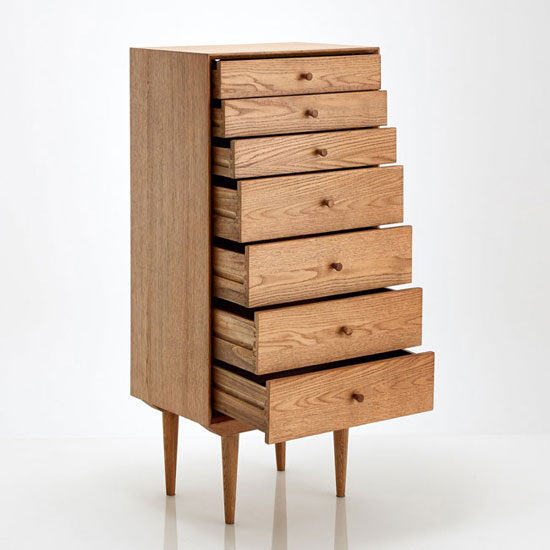 While many of the midcentury modern ranges focus on the living room, the Quilda range goes beyond that.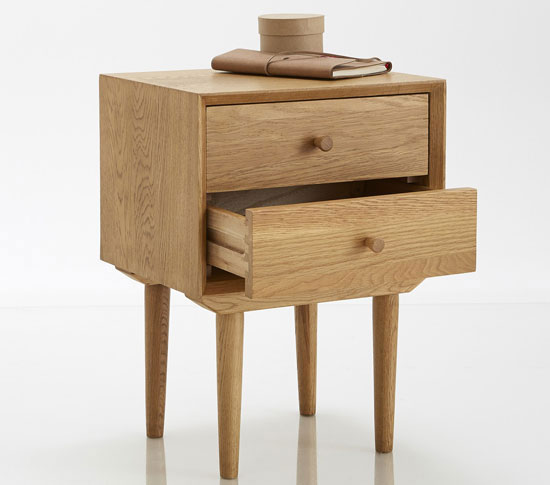 Of course, you can kit out your living room twice over from this range, but you can also fit out your bedroom too, give your hallway a midcentury makeover and more usually, add in some midcentury modern design to your bathroom too. Ok, not quite the whole house yet, but don't count against that in the future.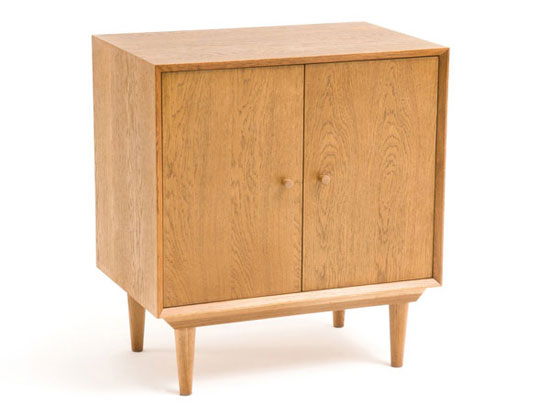 As for specific pieces, you are looking at sideboards (of course), along with coffee tables of different shapes and sizes, a plate rack, a wall desk (sadly the main office desk is no more), a large dining table, a console table, two different TV storage units, a vanity unit, a bathroom cabinet, two bed designs, a wardrobe, a set of drawers and bedside tables.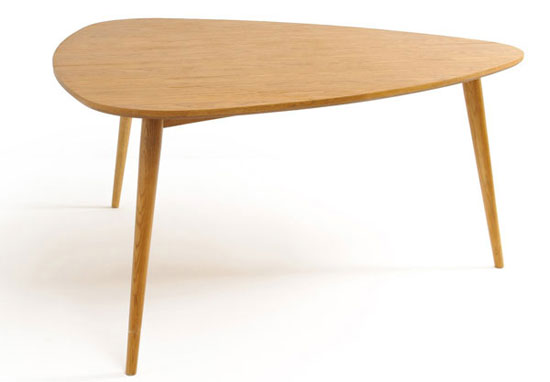 Pretty much all of those pieces are pictured here and all of them are marked down in the La Redoute Winter Sale.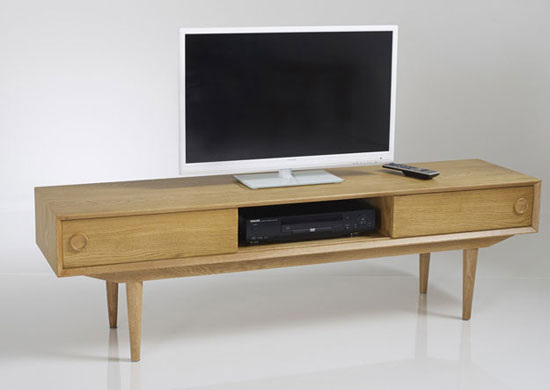 Discounts are between 25 per cent and 30 per cent off, which is a pretty healthy price drop. So you are looking at coffee tables from around £69 with the money off, sideboards from £558 and beds from £374. You can see all the reduced prices and more images of the designs on the retailer's site.
A great look that could pass for vintage, but for less of an outlay.
Quilda midcentury modern furniture range at La Redoute