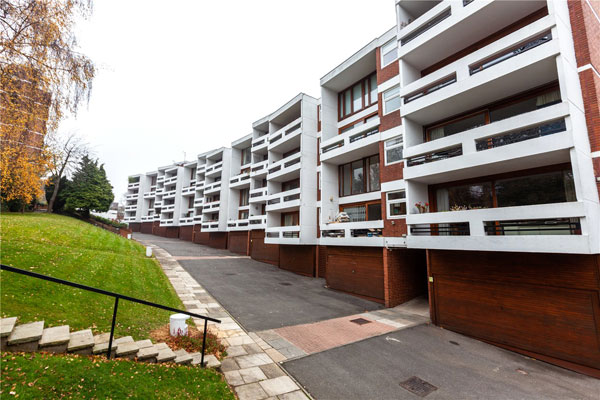 Quite a long title, but this is an apartment in the 1960s Douglas Stephen and Partners-designed Southwood Park, Highgate, London N6.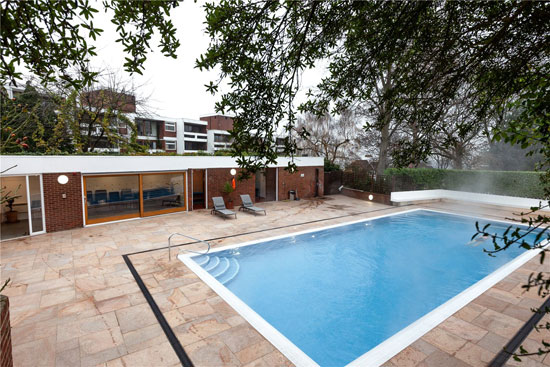 Thanks to Modernism In Metro-Land for the background detail (go back the Modernism In Metro-Land book if you can), which is pretty much all the detail there is, outside of the fact that it dates from 1965.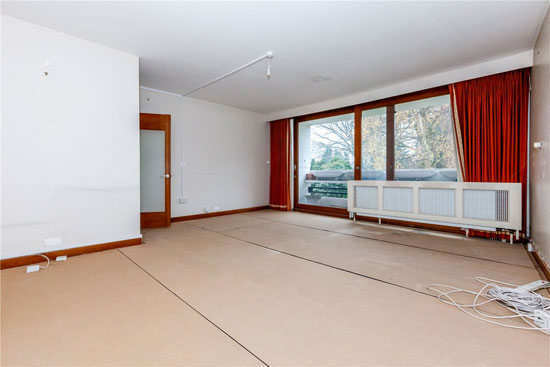 It is a rather impressive piece of 1960s modernism too, made up of two apartment blocks in red brick with white concrete detailing. Think hip, sixties living and you probably think something like this.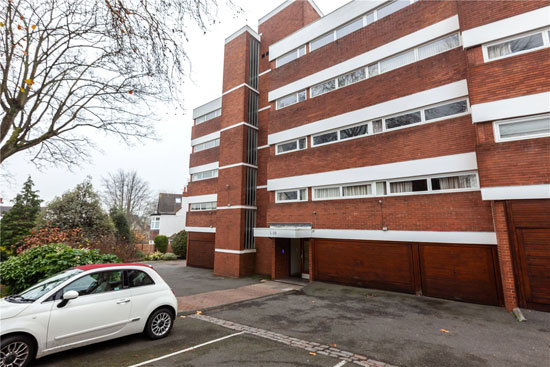 The apartment in question is a first-floor apartment in the left wing of the block and also a refurbishment job, which is always an interesting proposition.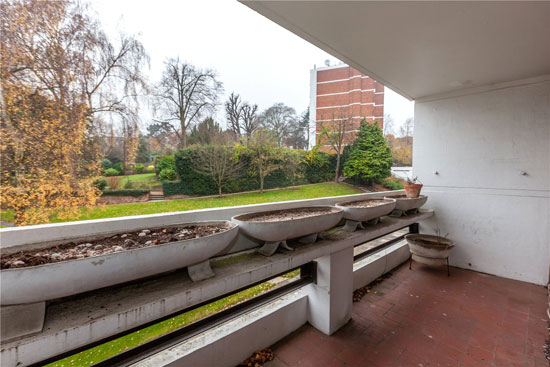 This one looks to have been updated in some way in the fairly recent past, but not to a high standard. Perhaps a former rental? Who knows. But I do know that it needs work now to bring it back to its best.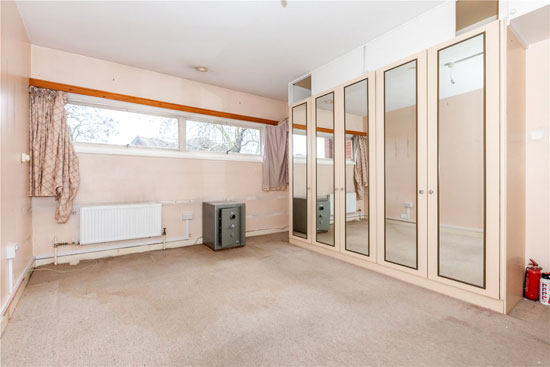 That's not necessarily a bad thing. First up, it means the price is lower than a fully-restored apartment and secondly, you can sort this one out to your own taste and standards.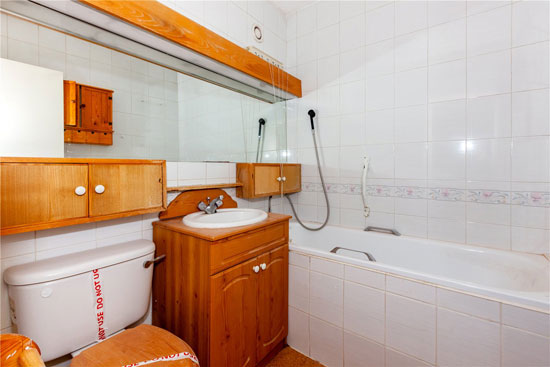 The structure of the apartment is generally untouched. It looks like the original internal doors and door to the balcony are still there, plus some of the original dark wood skirting boards, for example. Not much has changed with the balcony, which looks to have the original 1960s planters. Even some if the bathroom fittings are original too.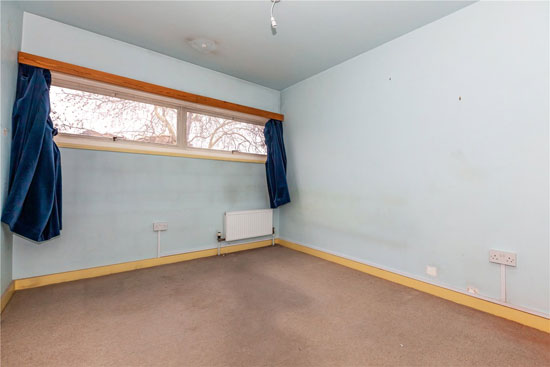 But beyond that, the place really needs stripping out and bringing up to date and/or in keeping with the apartment's original 1960s style. In other words, something of a blank canvas to work on.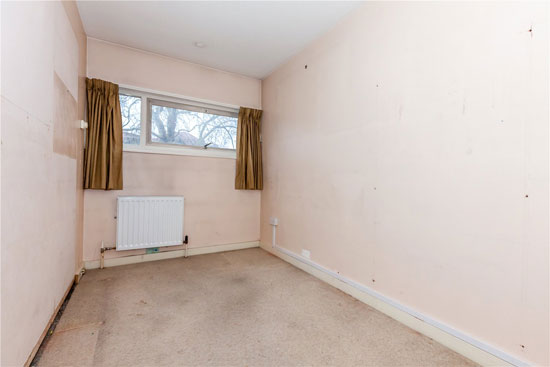 You have 1,035 sq.ft. of space to rework, with accommodation including three bedrooms, two bathrooms (one en-suite), the kitchen and the private terrace with views across the 'substantial, mature' estate grounds.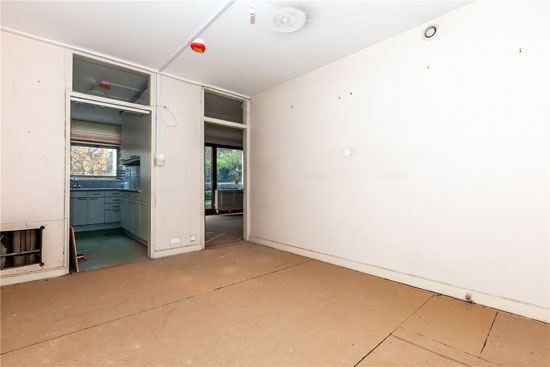 Southwood Park residents also have access to a full-time resident manager, those communal gardens (almost equivalent to your own park) and a recently refurbished outdoor swimming pool. Hot water and heating are also included but note that it will all come with a service charge per year.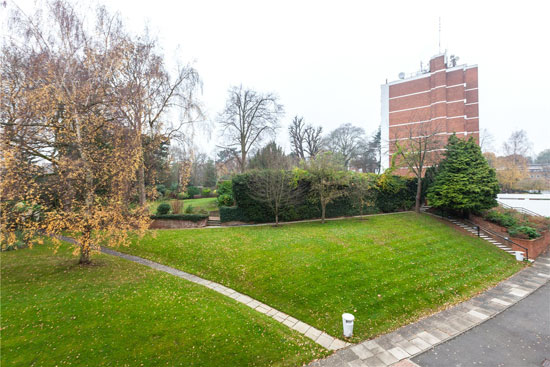 Before you consider that and your new kitchen, you might want to consider the asking price. Not a cheap area, with this one with a guide price of £899,950.
Images and details courtesy of Winkworth. For more details and to make an enquiry, please visit the website.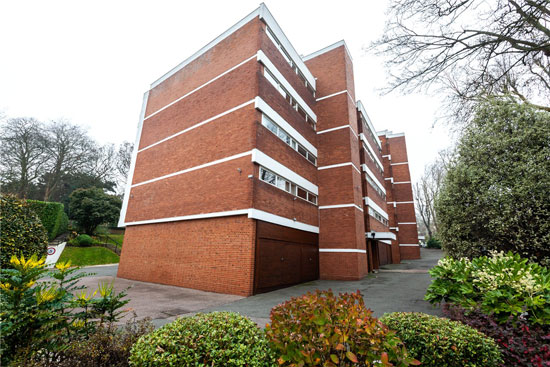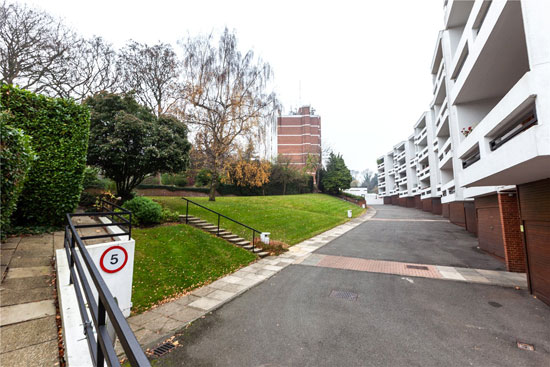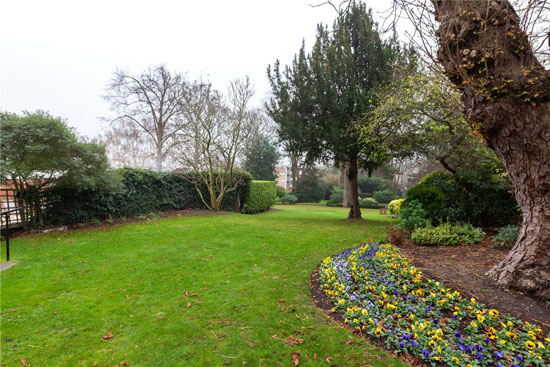 Property Location