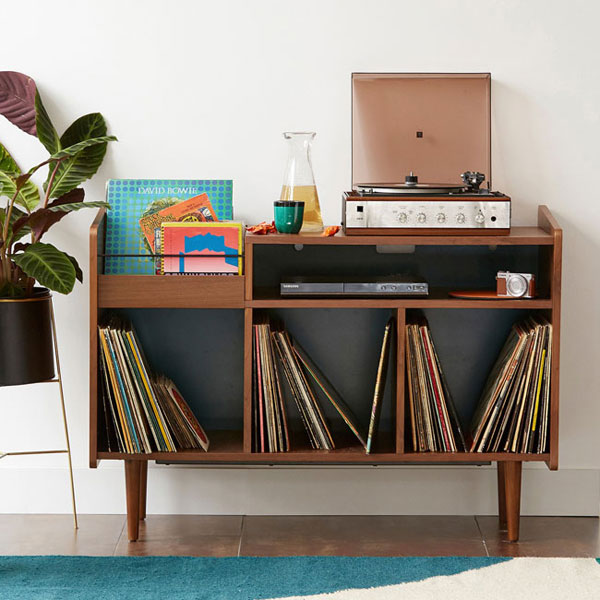 The Ronda furniture range was highly popular back in October. I suspect this new Ronda 1960s-style record storage unit at La Redoute will also appeal.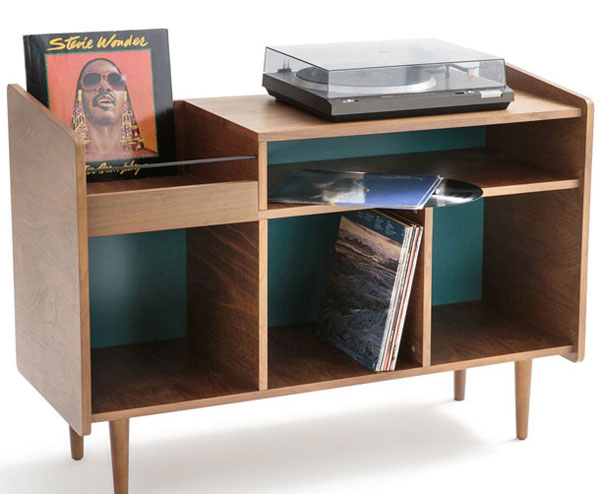 Yes, a quirky addition to a much-loved midcentury modern home range, one that has been added for good reason. Vinyl is popular, but there aren't too many pieces of furniture for records and record players on the high street. That's why this should prove popular. Well, that and the price. More on that in a moment.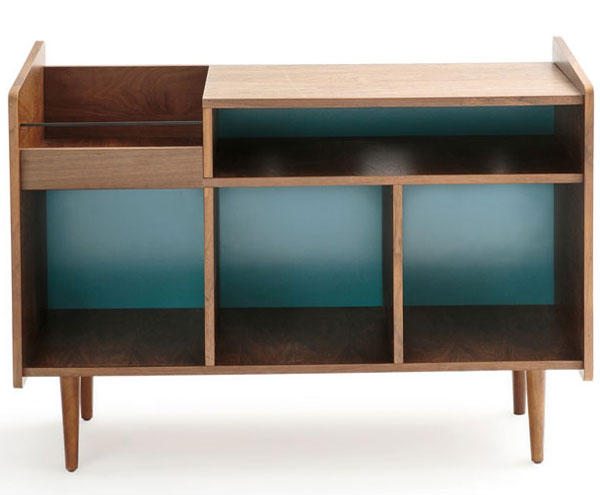 First up, let's talk about the unit itself, which follows the design of the main range, which is definitely no bad thing. So high sides, a walnut finish and those contrasting coloured panels, as well as that essential of all things MCM, the tapered legs.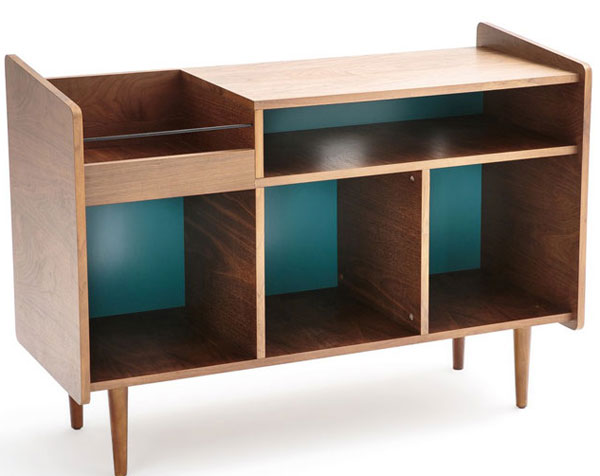 It's a substantial one too. Three good-sized storage areas for the LP records below, a smaller area for records 'to hand', a slim area for other bits and pieces or something media related and of course, space for a record player on the top. Functionality as much as style, which isn't always the case.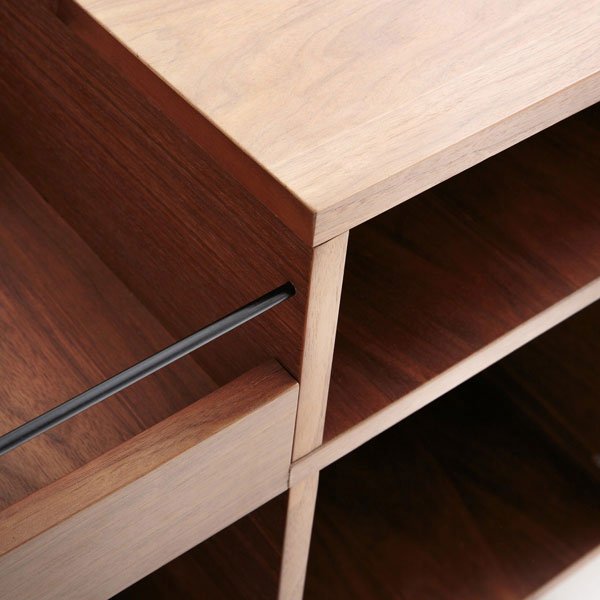 As I said, the price is also a big selling point of this record storage unit too. Have a look round for comparable units, which tend to be from specialist makers or premium brands and you will find that they are rather pricey.
This one sells for £299 officially, but with La Redoute doing a 40 per cent discount code, it drops down to something nearer £180. Use the code FLASH in the next couple of days if you want that discount, as it ends after that.
Great as a standalone, even better if you have already invested in the range.
Find out more at the La Redoute website
Via Retro To Go