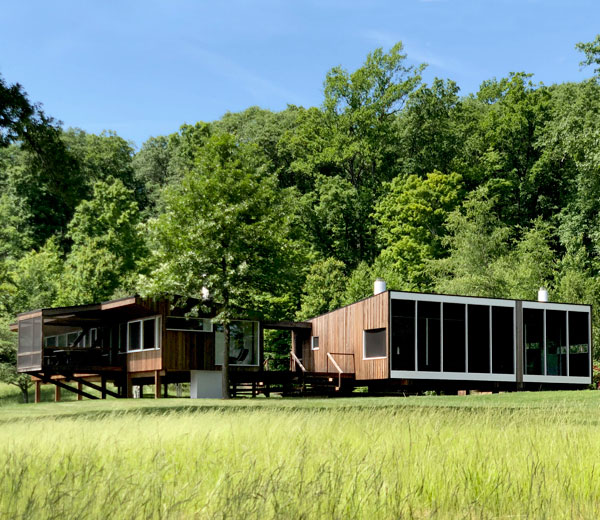 Back in 2016, I featured the second instalment in the Stillman trilogy. Now, the 1970s Marcel Breuer-designed Rufus Stillman Cottage in Litchfield, Connecticut, USA is up for auction.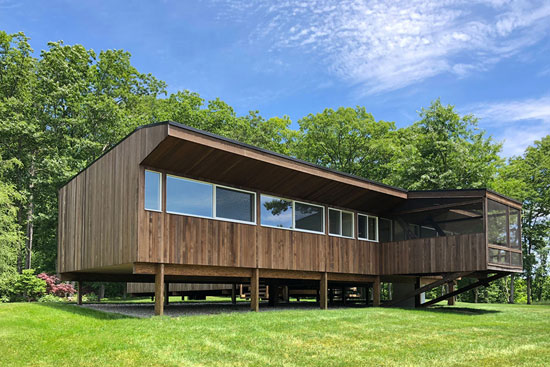 This is where it gets complicated, but I'll try to explain the history in fairly simple terms.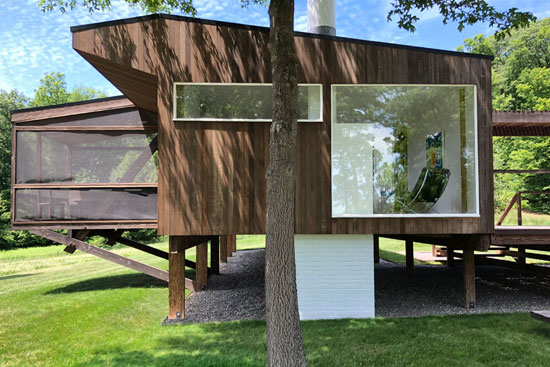 Rufus Stillman was a long-time friend and client of Marcel Breuer, with Breuer the designer of a trio of houses bearing the Stillman name from 1950 through to 1974, which are all found in Litchfield, Connecticut. But the Rufus Stillman Cottage is a slightly different case.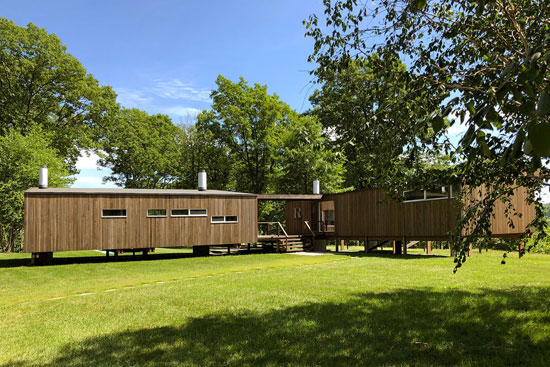 Marcel Breuer has built a series of cottages in Wellfleet, Massachusetts, but this one is (like the Stillman House series) in Litchfield, Connecticut, on the hill behind the second and third Stillman. All three houses shared a 100-acre plot owned by the Stillman family, with the cottage constructed with the identical floor plan and square footage as the original Breuer Cottage, which dates back to 1944.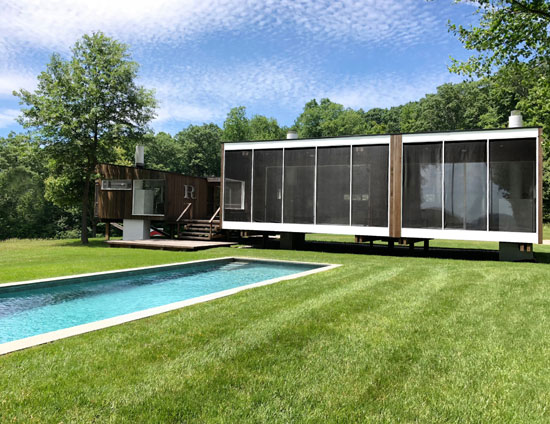 But it isn't quite the original house designed by Breuer right now. Connected by a 'breezeway' is an MBA-designed pavilion addition, which was posthumously built but is identical to add-ons found on two of the four Wellfleet cottages Breuer designed. With that in mind, it's probably something a welcome addition.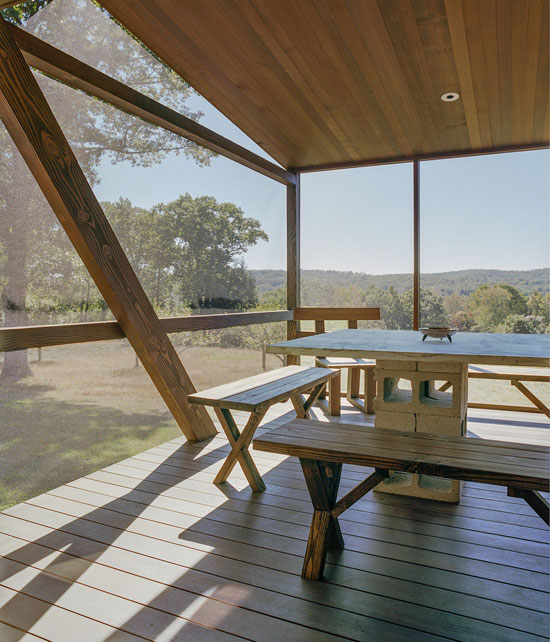 Has it changed? Well, the house has had three owners since the Stillmans, and with that in mind, some areas have been updated and modernised. At the same time, you would be insane to alter this one significantly and judging by the photos; the changes are personal and functional ones rather than anything radical.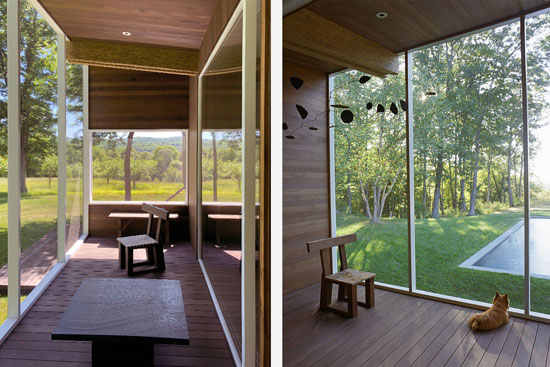 The decor and furnishings look immaculate and have no doubt been updated in the recent past. The kitchen also looks at least partly upgraded, although it does fit in well with the rest of its surroundings.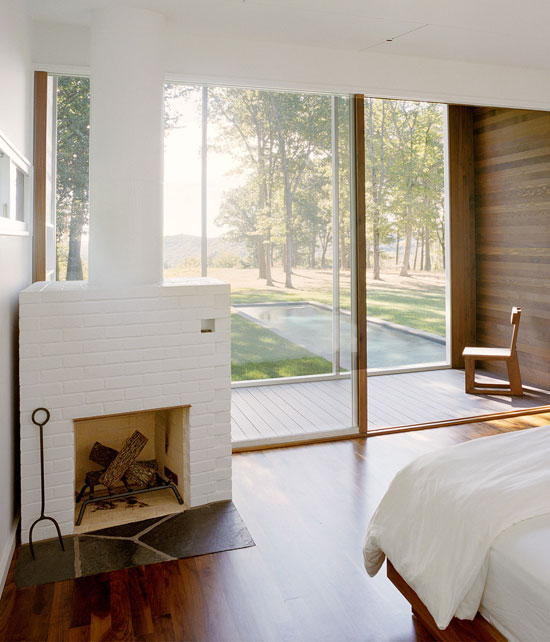 Elsewhere, everything is pretty much as Breuer intended, in terms of that bold modernist architecture (albeit with a rural feel), the layout and the built-in furnishings too. Love the brick fireplaces in the living room and bedroom too, as well as the minimalist look and feel of the entire place.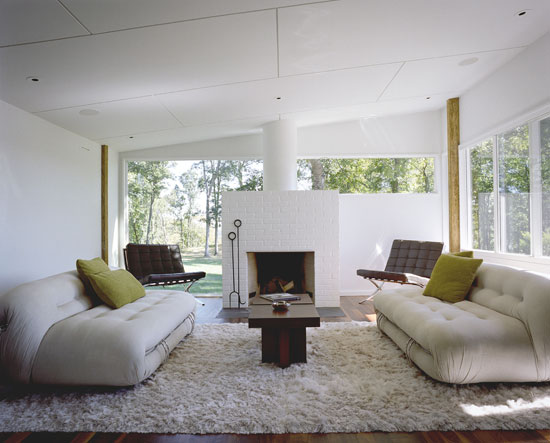 As for living space, the main structure is made up of two bedrooms, one bathroom, a combined kitchen and dining space, and a cantilevered screened-in porch.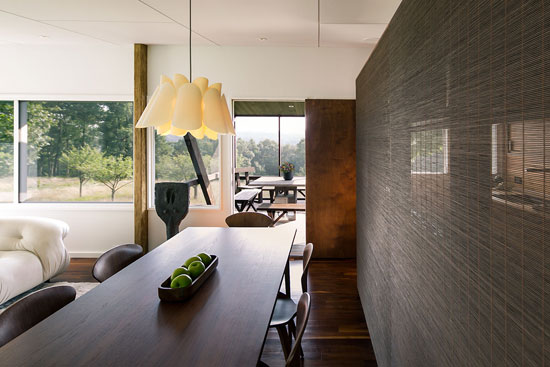 The pavilion addition has a foyer, great room, master bedroom with bathroom and walk-in closet plus two 'abutting screen porches' running its full length. There is also a detached garage and carport that has been added and is in keeping with the cottage design. Personally, I thought it was part of the original scheme.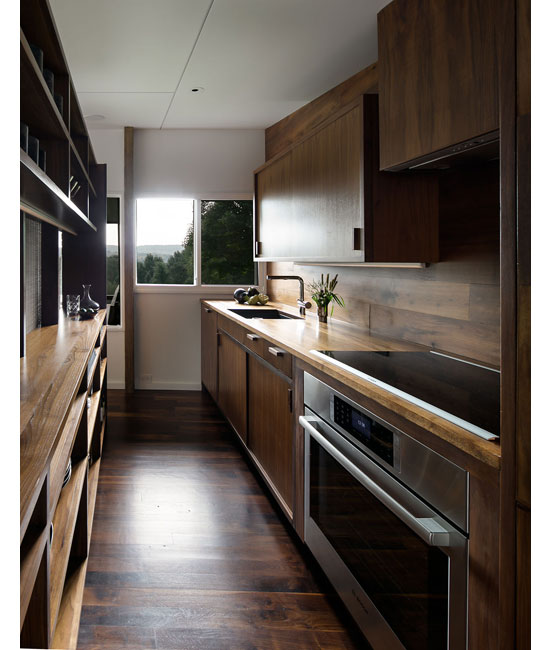 There are still those designated trails through a 'bestowed' 70-acre land trust connecting the Stillman Cottage to two other Breuer-designed Litchfield homes (Stillman 2 and Stillman 3). So something of a modernist heritage trail to enjoy each and every day if you pick up this one.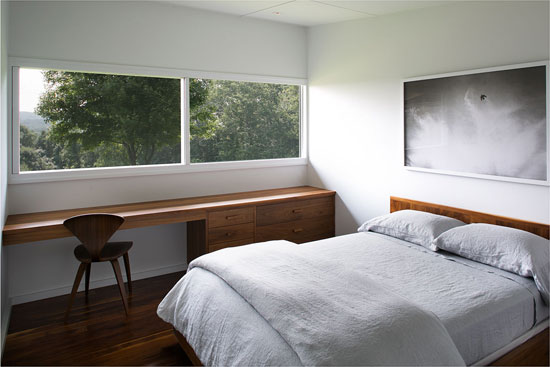 I say 'pick up' as if the house is available for loose change. Of course, it isn't. The estimate is $2,000,000–2,500,000 at an auction taking place on 11th December 2018 under the 'Important Design banner. Plenty of background detail and Breuer facts on the listing if you like the idea of bidding or simply want to know more.
Images and details courtesy of Wright20. For more details and to make an enquiry, please visit the website.
Huge thanks to Tamer for the tip-off!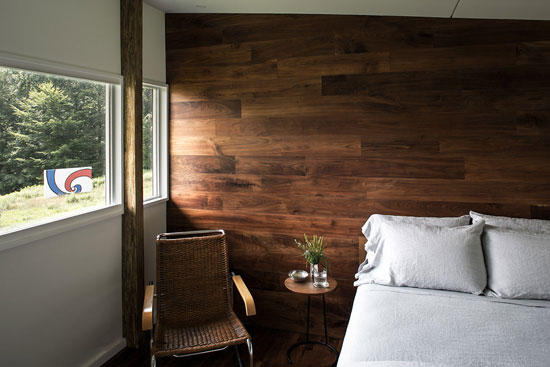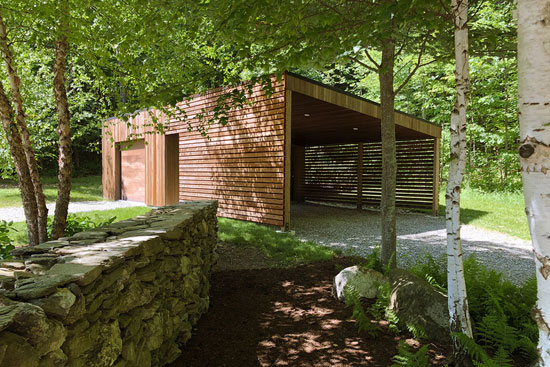 Property Location