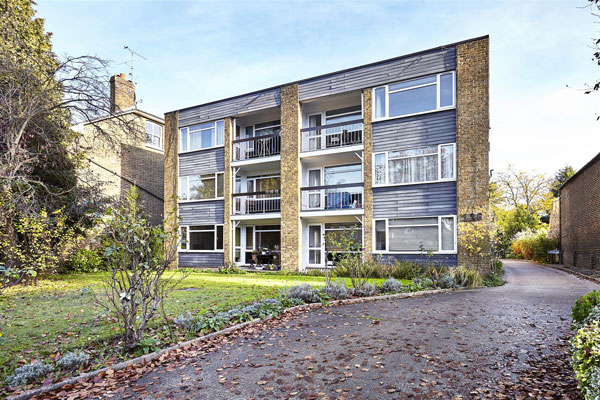 A very stylish space. Or alternatively, a 1960s modernist apartment in Barnes, London SW13.
The style is very much down to the owner. According to the listing, the current owner has been here for nine years or so and when he or she moved in, it was in 'rather tired condition', with some 'very dodgy' decor. make of that as you will.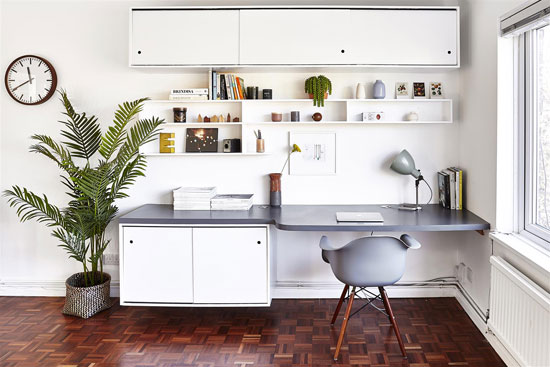 A renovation project has gradually been undertaken, resulting in the space you see here, with the key features preserved and the rest given a modern edge very much in keeping with the original design.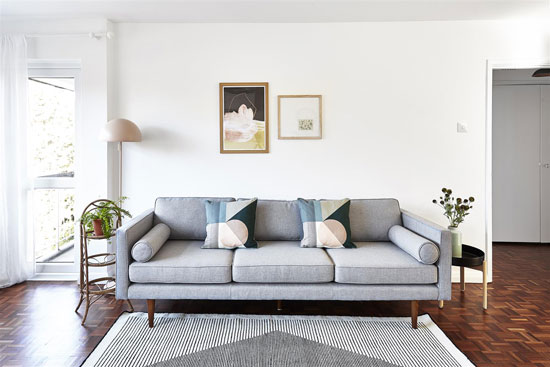 So the reconditioned parquet flooring is very much to the fore, along with the open-plan living space, sitting well within a building with a mix of brick and wood cladding for the well-preserved exterior and of course, a lovely balcony area.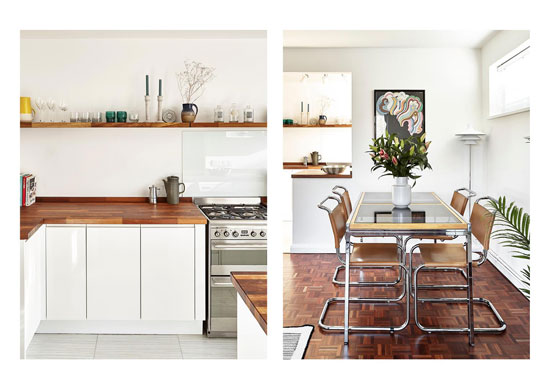 The makeover is white and bright, with some nice design pieces scattered around the place. Not too many, but enough to make an impact and do their job Love the 'office' area, which is near that large window and is no doubt a great place to get things done.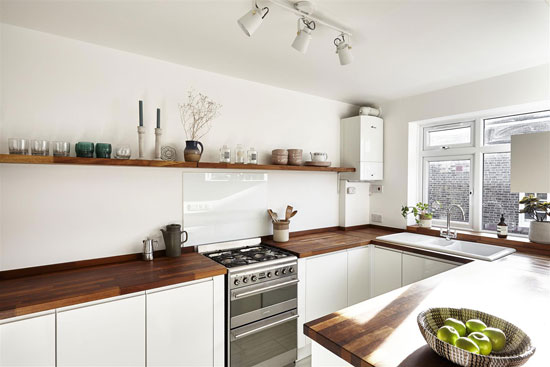 That reception is the focal point of the apartment, with a modern kitchen area off it (a result of part-removing a wall between the two) and beyond that, two bedrooms and the bathroom. As I said, a balcony too, which looks big enough to be of use if you want to relax at the end of a summer's day.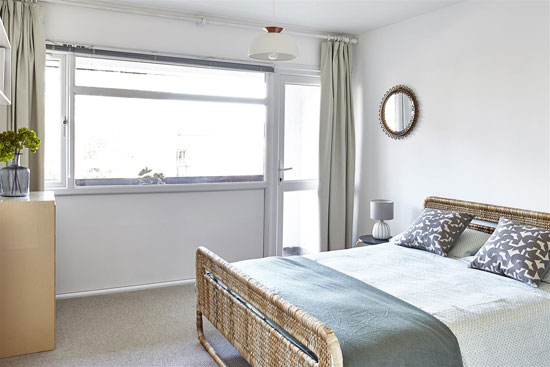 That's not quite all the space, as this apartment also comes with its own garage at the back of the building, which is useful if you have a car or not. In fact, the extra storage might help you keep the flat in pristine condition with somewhere to store your excess possessions.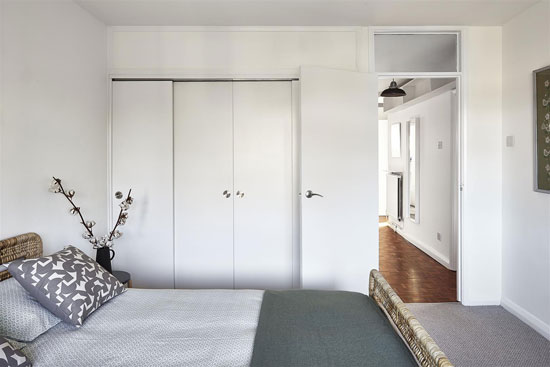 Note that there is a service charge to consider, which is around £1,200 per annum. That's after you have considered the asking price, which is £575,000.
Images and details courtesy of Brickworks. For more details and to make an enquiry, please visit the website.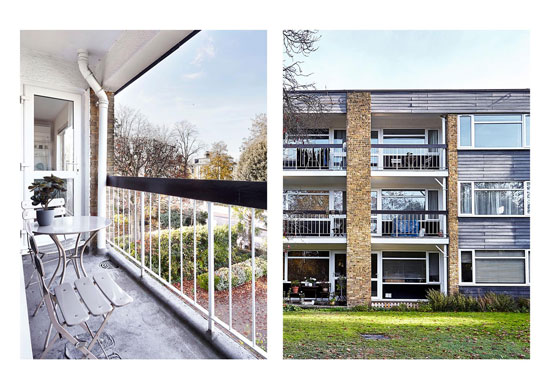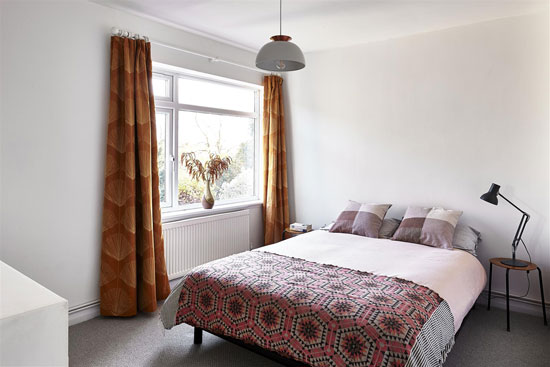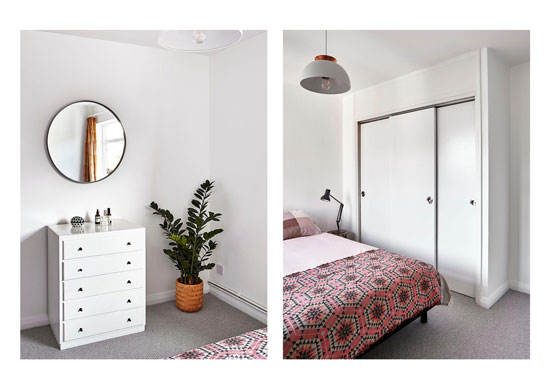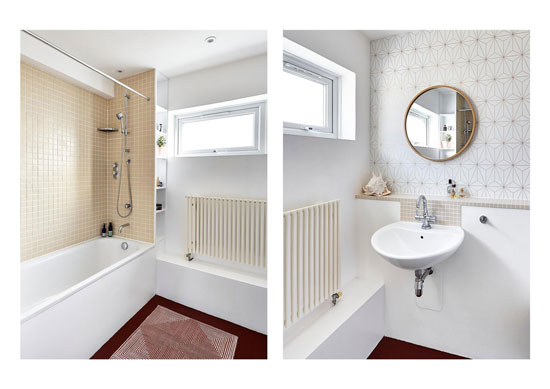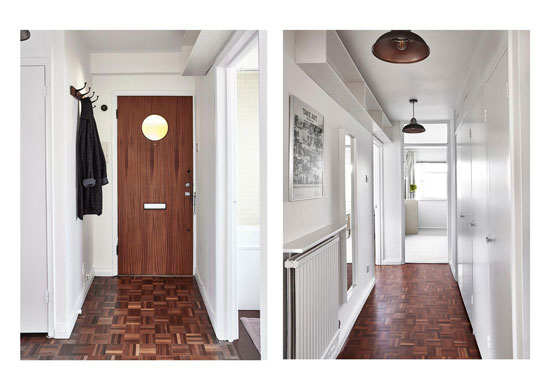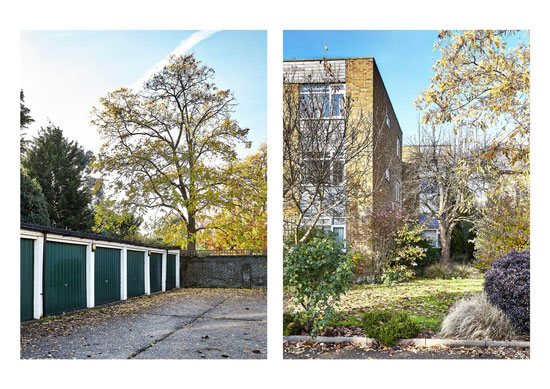 Property Location