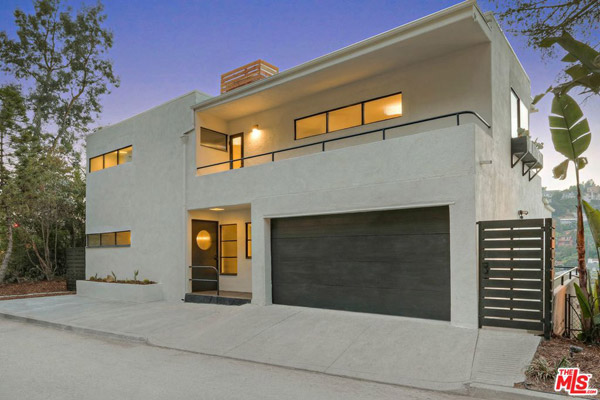 A rather special house and even better, the 1930s William Kesling Hunter Residence in Los Angeles, California, USA has just gone up for sale.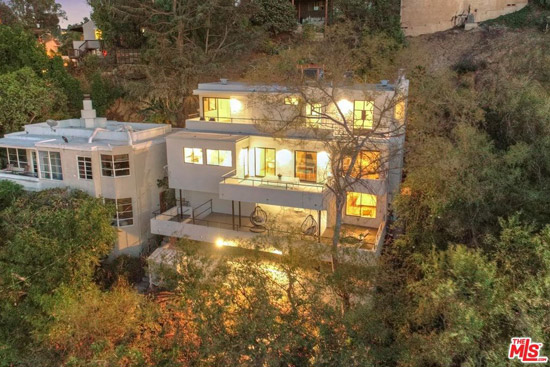 When I think California, I think expansive midcentury modern rather than something like this. But innovative housing did exist before the middle of the 20th century and this is a fine example of it.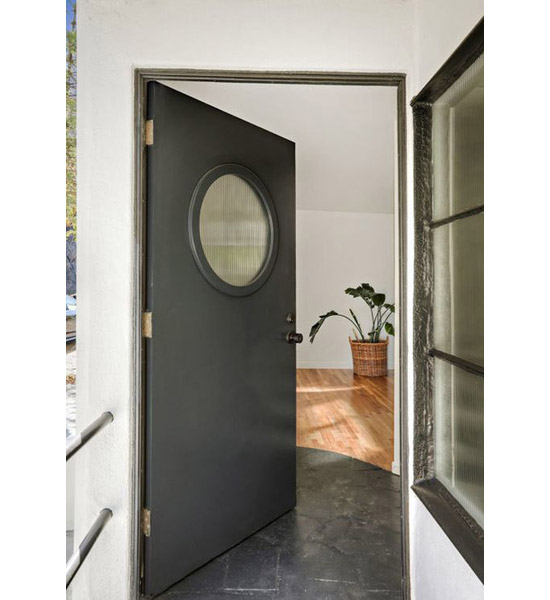 The Hunter Residence dates back to 1936 and is described by the agent as Streamline Moderne, although simply describing it as modernism should suffice too. The bottom line it is a heritage building with some pedigree.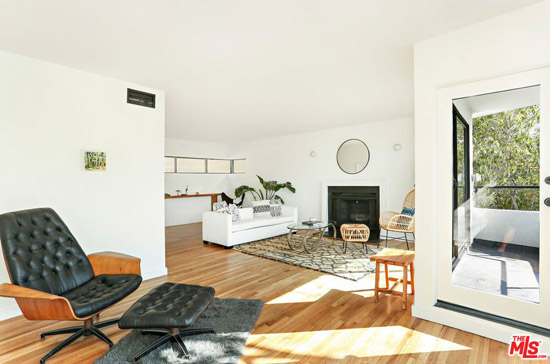 Of course, this isn't a time capsule of the era. The agent describes it as being 'thoroughly renovated with respect to its origins', which pretty much sums it up.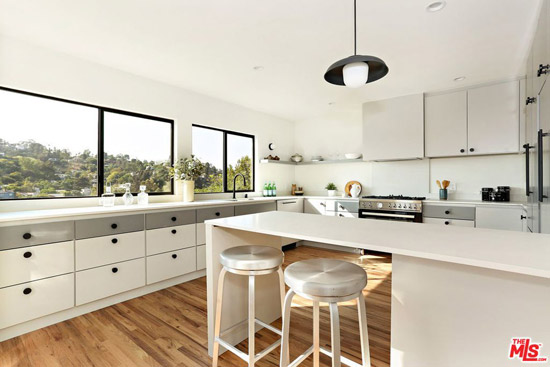 A look around the place suggests that most of the original structural details are intact. I'm looking past things like (some of) the windows, the doors, the terraces and perhaps the internal doors.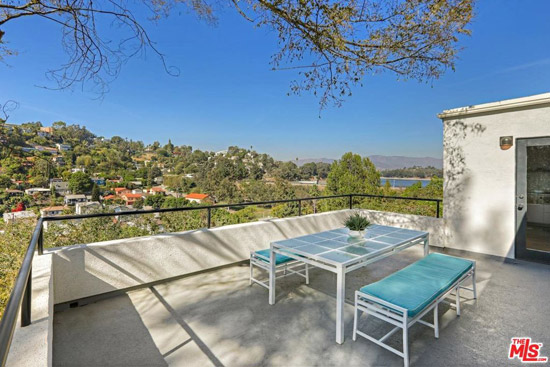 But where updates have taken place, they fit in with the theme. Things like the new and remodelled kitchen area, the bathrooms, the light fittings and the generally clean, white finishes.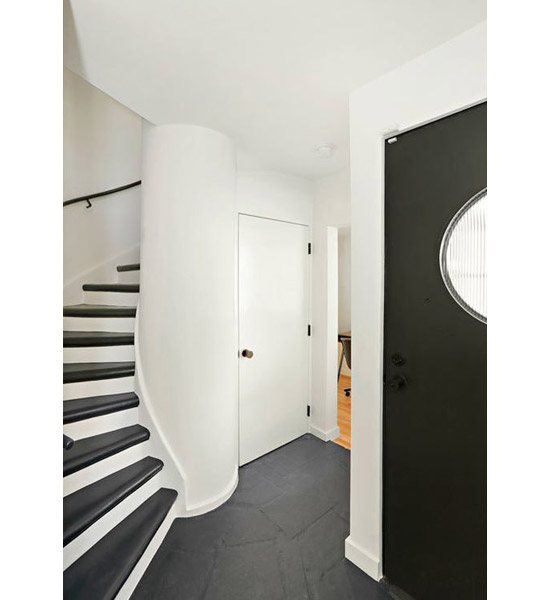 This is undoubtedly a period house, but one that has been upgraded to a high standard in all the right places. Perhaps a little too much for some, but a fine job overall, ensuring this is still a family home in the 21st century as much as it was in the 20th century.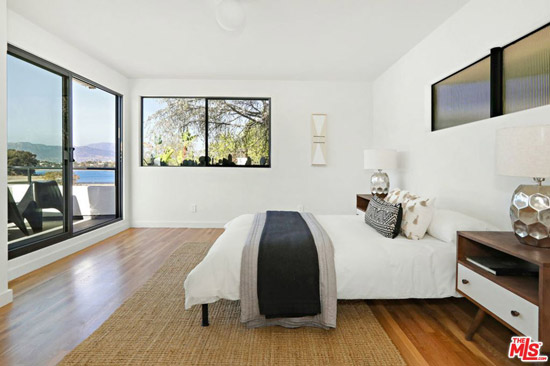 There is 2,890 sq. ft. of living space in this one, which includes a large living room with sliding glass doors to a viewing deck taking in all of that amazing scenery around the place.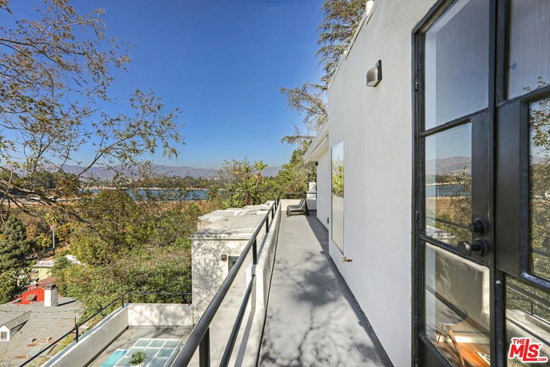 Beyond that is the large kitchen area, which has been reworked, but still manages to be in keeping with the rest of the house.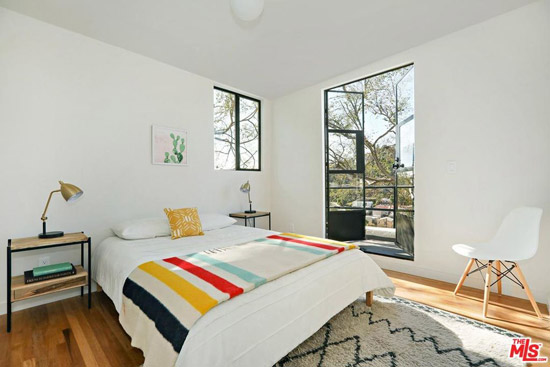 Upstairs is a master bedroom with views of the Silver Lake Reservoir, while the lower level has a third bedroom with fireplace (which also works as a guest room or office) and a large den is perfect for screenings. One further bedroom too, plus three bathrooms in total.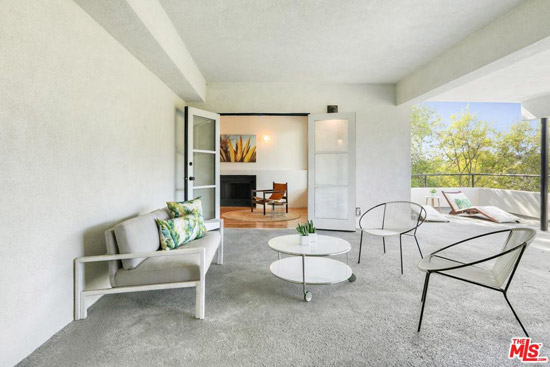 Outside space as well, with plenty of terrace to work with and what's described as a 'petite pool', which looks original to the 1930s.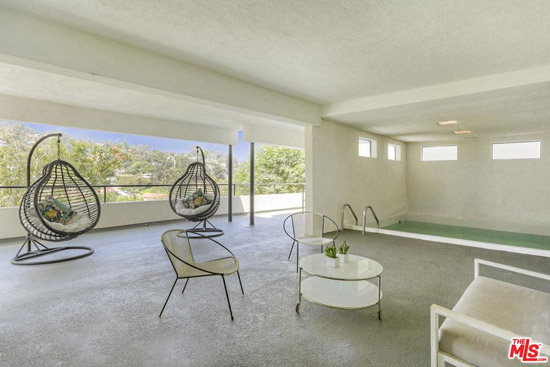 Not much else to add really, expect to check out the listing for many more images of this one. It has just gone on the market and in light of architecture and location, it obviously does not come cheap.
If you want this one, you are looking at something in the region of $2,550,000.
Images and details courtesy of Zillow. For more details and to make an enquiry, please visit the website.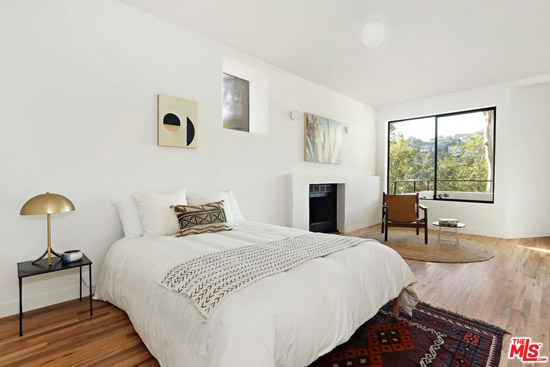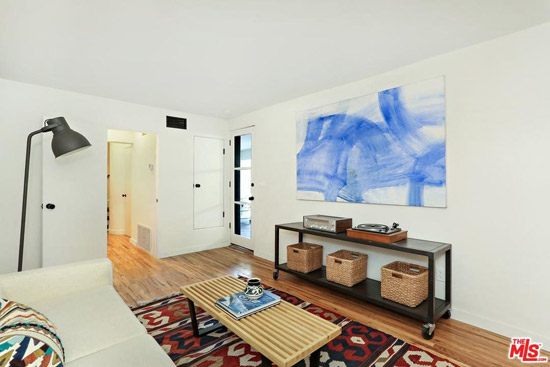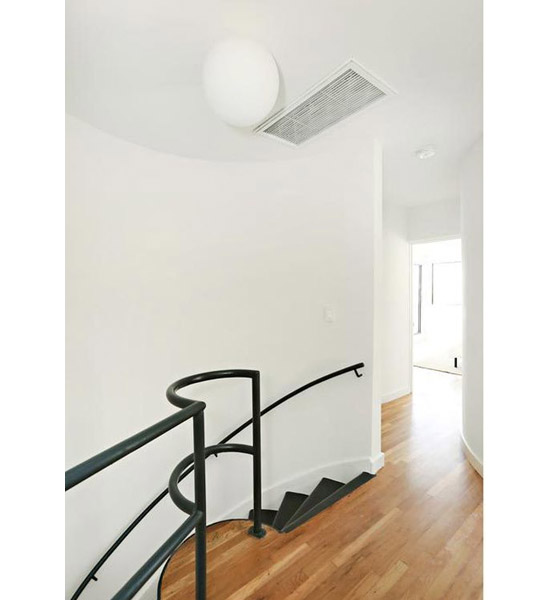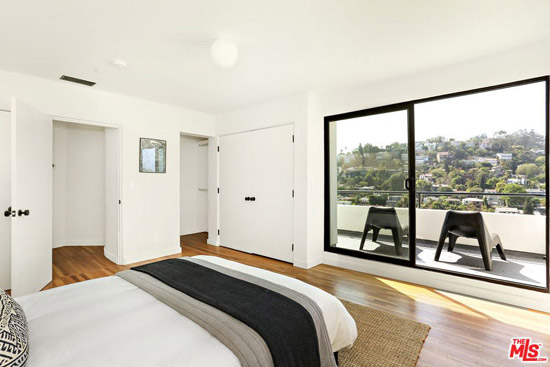 Property Location