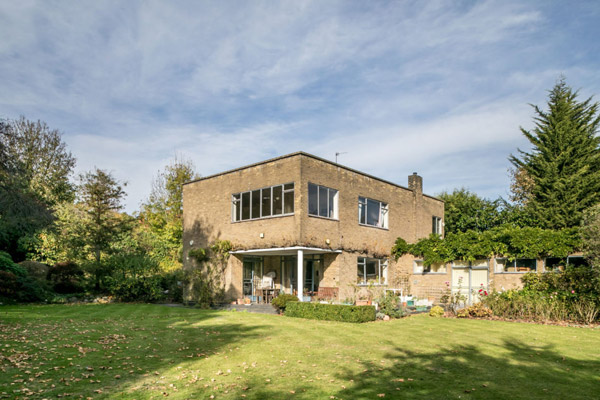 This one is back with a new agent and new photos. That's the 1930s Rudolf Frankel modernist property in Stanmore, Middlesex.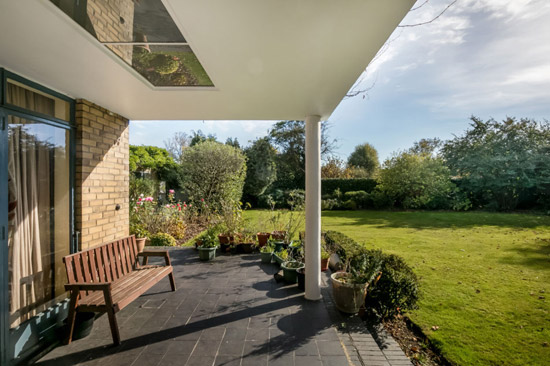 I'm glad about that for a couple of reasons. Firstly, I don't think the online presence previously did it justice, as it barely showed any images of the interior. Secondly, because the new agent has remedied that and gone to town with shots of the house both inside and outside.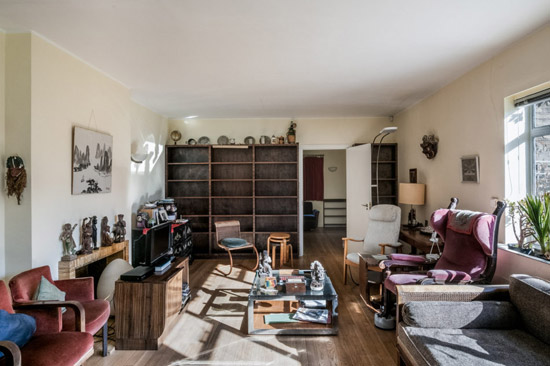 As you may recall, this house was designed back in 1938, the work of noted German architect Rudolph Frankel and described as a 'rare and significant example' of continental modernism.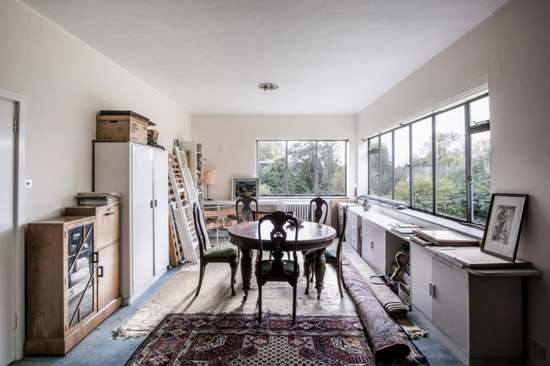 The grade II-listed house is one of a pair designed by Frankel in Stanmore, this one built for his sister during the time he spent in this country after fleeing Berlin. He stayed in the UK until 1950, but worked on industrial facilities rather than with domestic architecture, so the two houses in Stanmore are of particular interest.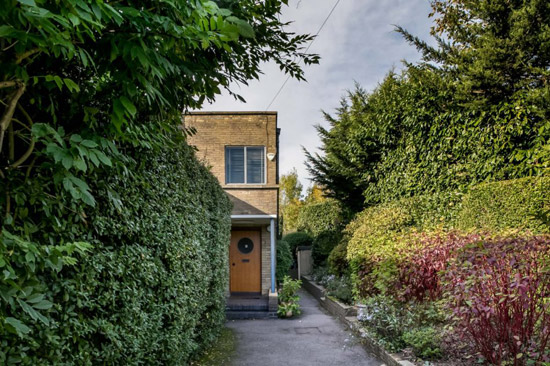 The appeal of this one is obviously down to its architecture, but for me, it's also down to the originality of this one. Some details have changed over the years, but not a great deal. Entering some of the rooms in this house is the equivalent of stepping back in time. More on that in a moment. For now, let's talk about that architecture.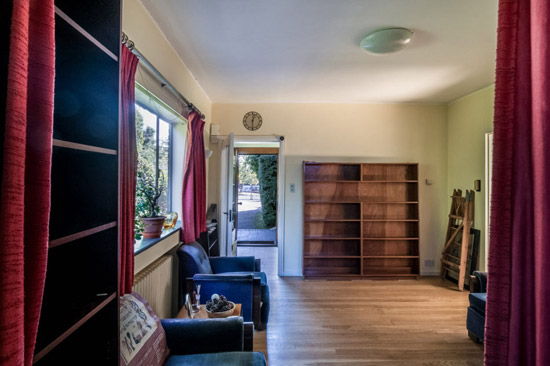 It offers around 3,000 sq. ft. of living space, and is designed as two brick cubes, one with a cut-away corner and terrace, looking out over the landscaped gardens.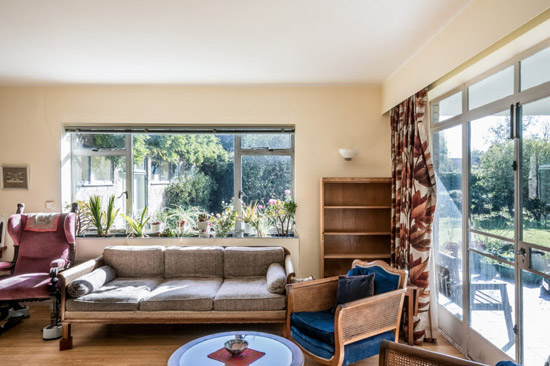 The other was originally the garage, but this is where a change has occurred. That has been converted into a library, although I'm not exactly sure when. Not recently, I would guess.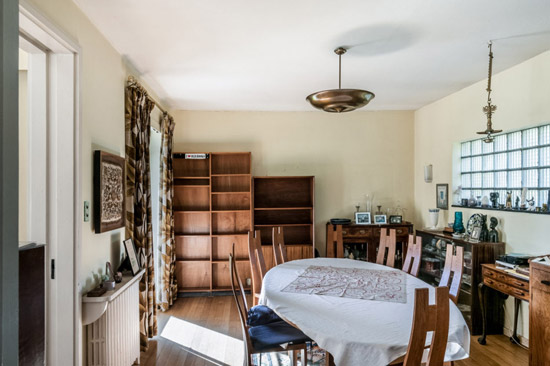 The house is reminiscent of European and particularly German modernism of the era, with clean lines, sharp angles and lines of Crittal-framed glazing. Its an unusual style for the UK, which is why it is so exciting.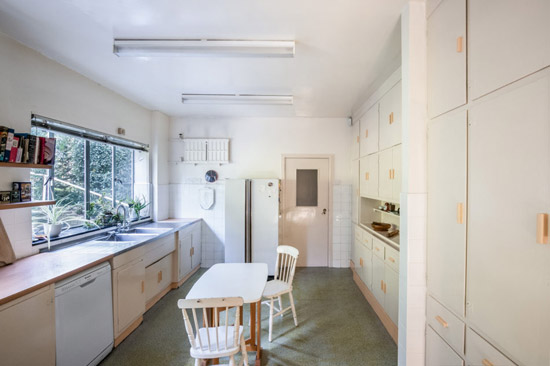 But there is more to it than the shell of the house. The interior is something of a dream for fans of the style and the era.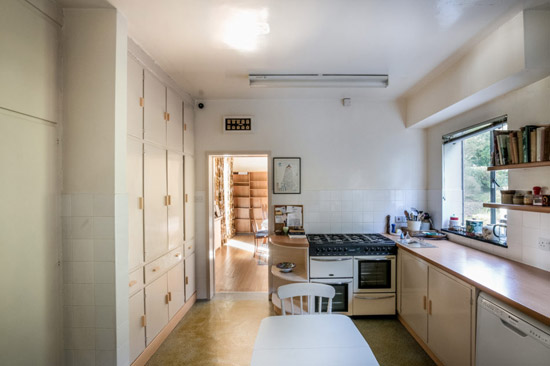 I'm sure some updating has taken place here and there, but the vast majority of the work has been preservation. Just have a look at the photos and take it all in. You will not see a house in this kind of original condition for a long, long time.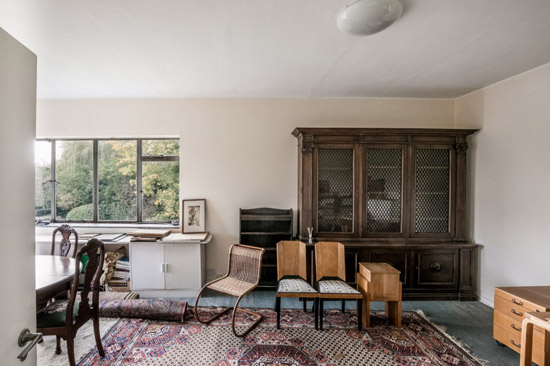 Where do I start? Well, those original Crittall windows of course. But beyond that, have a look at the fireplaces, the light fittings, the radiators, so much of the furniture (although that is unlikely to be part of the deal), the internal doors, the amazing kitchen units, the cupboards and much, much more.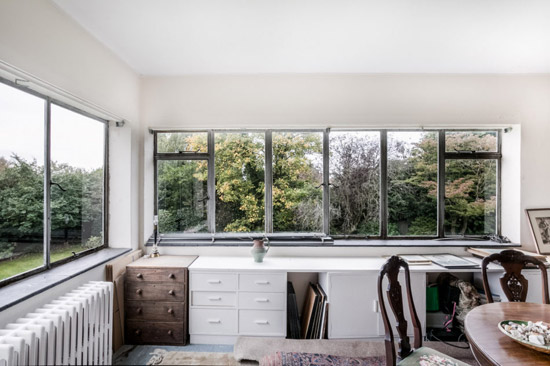 Is it all original? It's hard to tell. But I suspect a good amount if it is and really does need preserving. I say that in hope rather than expectation as ever.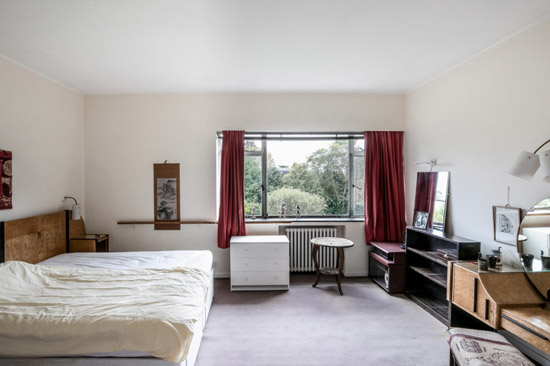 The accommodation is laid out over two floors. The ground floor has a reception hall, a large reception room, that largely original kitchen and a dining room. As I said earlier, the former garage has been converted into a library with adjoining utility room and office.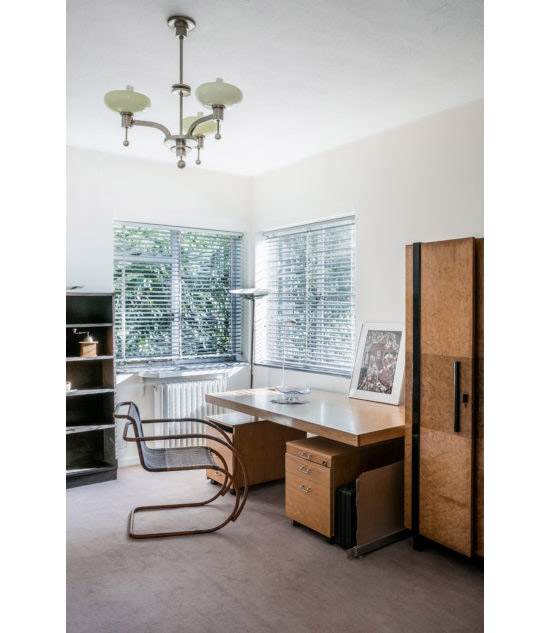 The first floor is made up of a large bedroom with dual aspect windows and three smaller bedrooms. There are also two family bathrooms on this floor.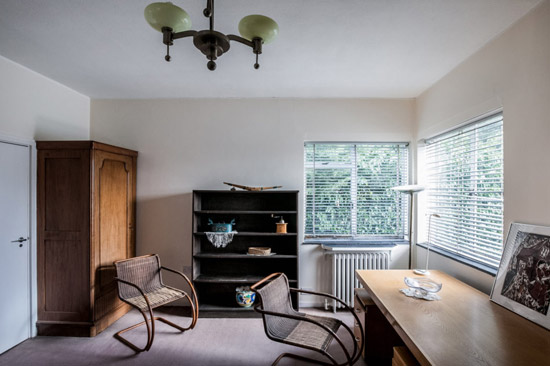 The outside space looks to be extensive and the house looks to be fairly private too. But you will probably need to book a viewing to confirm both of those things.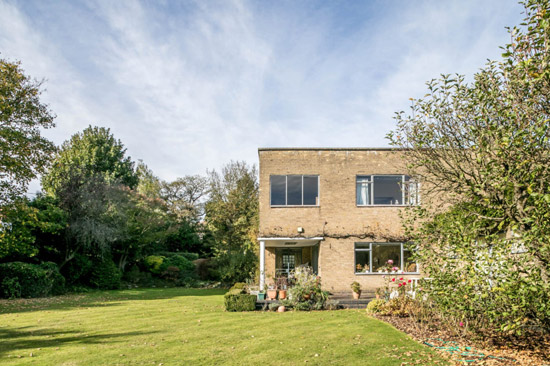 Not cheap at £1,500,000. But this is a very special house and you would hope, one that will be given the care it deserves by the next owner.
Images and details courtesy of The Modern House. For more details and to make an enquiry, please visit the website.
Property Location