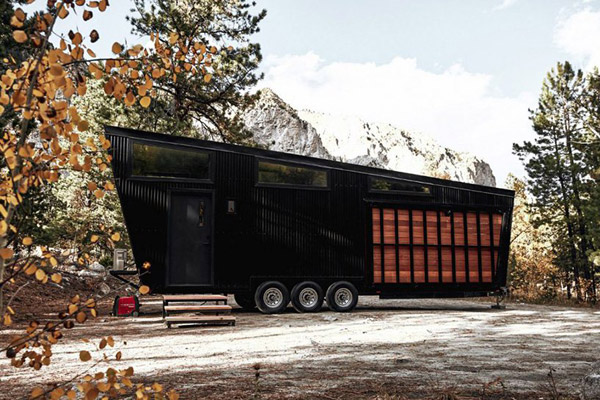 Of course, it has a Mad Men name. That's because the Draper midcentury modern mobile home by Land Ark oozes 1960s charm.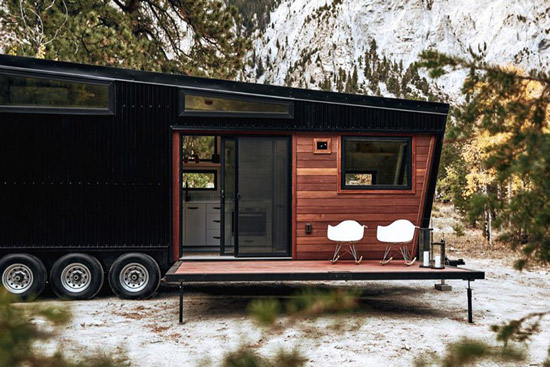 Yes, this is a midcentury modern home on the move. Architecture you can take with you wherever you are. Well, within reason anyway. I'm not sure you could get this in a bay in your local Tesco.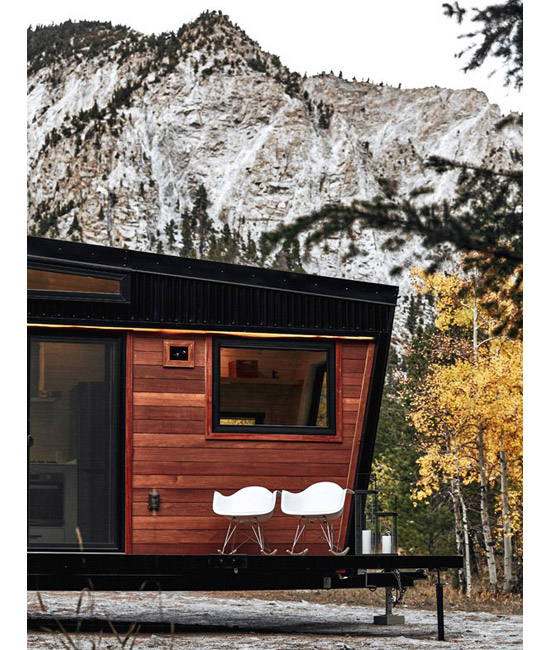 But if you want to hit the open road and make an architectural statement wherever you park up, this is for you. Look at the angled roof, the pine cladding and those windows for example, with the option of folding out a panel underneath to create your own patio too. Very cool.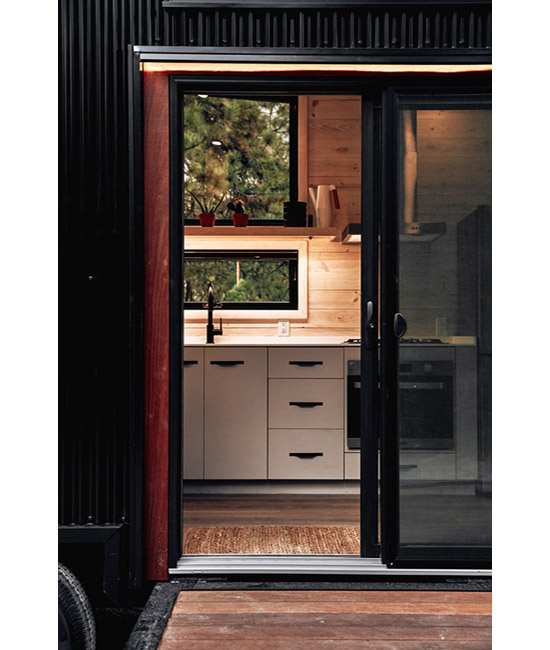 Although the Draper isn't just about good looks. Even if that is a huge part of the appeal. This really is a home from home. Possibly even better than our homes.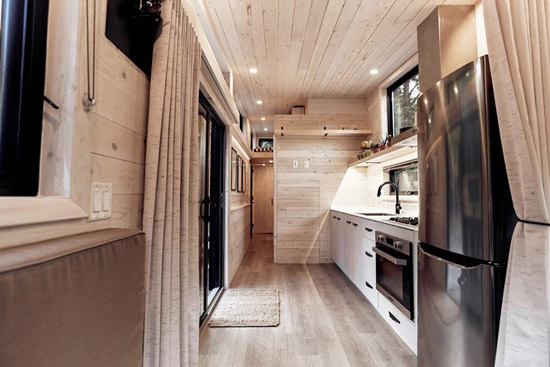 Inside there is plenty of living space and a good amount of luxury too.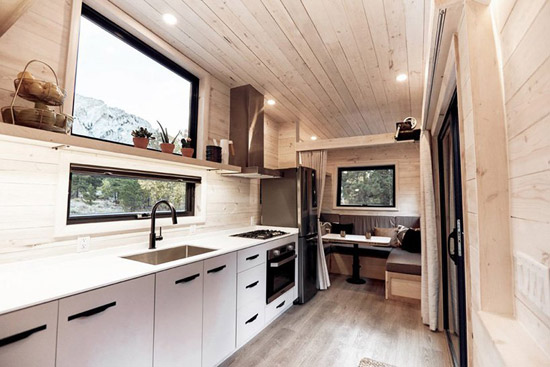 Hope inside and you'll find an entryway with wardrobe, utility closet plus a bench and storage, with a gallery with recessed lighting and clerestory windows leading onto the main living space.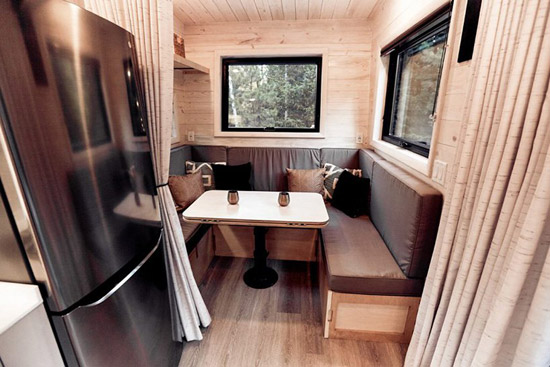 In the heart of the (mobile) home you can head up a custom designed oak ladder into a sleeping loft or clean up in the bathroom with a full size, walk-in shower.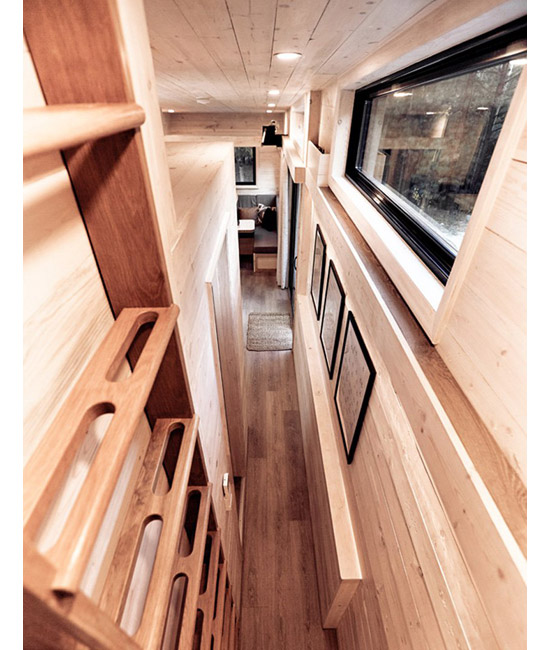 The main living area is open to a large galley kitchen (completely fitted out naturally) and also contains a convertible sofa that transforms into a queen bed for overnight guests. Yes, you can even take guests in this place.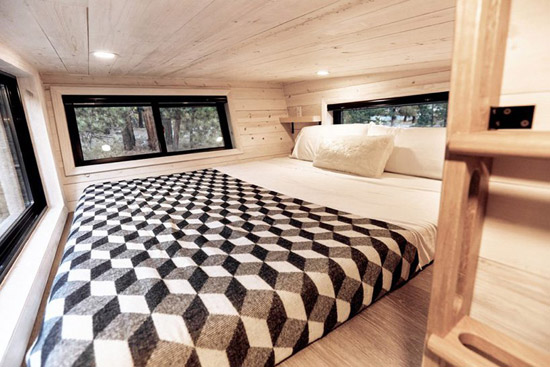 So much more that isn't obvious too, including custom curtains, waterproof flooring, LED lighting, plenty of electric sockets and USB ports, a washer/dryer, hidden storage under the sofa, built-in shelving, a telescopic table for dining and a TV connection.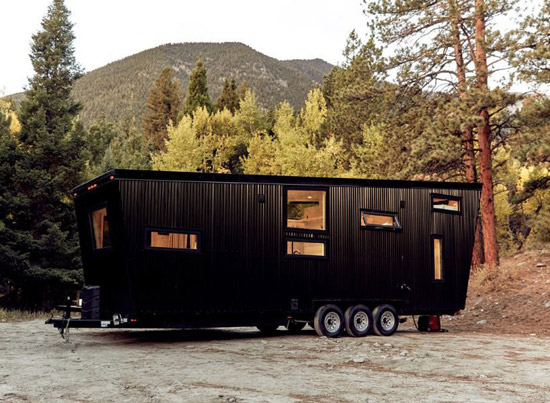 As I said, this really is a mobile home more than a caravan. Although it does come at a cost.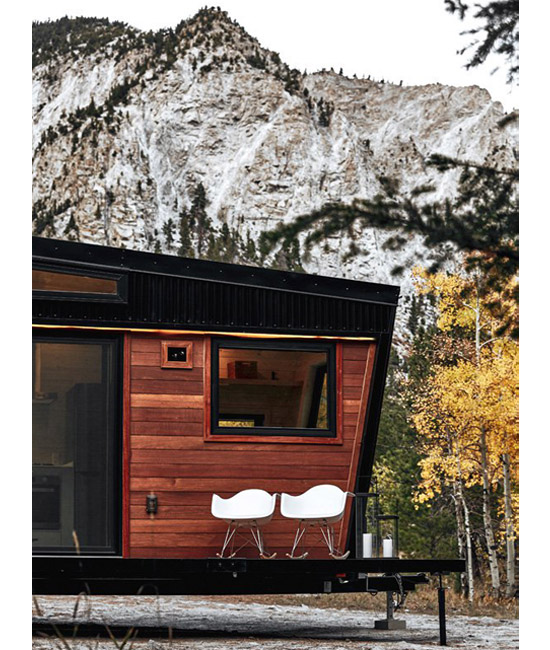 If you want one of these, it costs as much as a house in some places. The list price $144,900, which works out at around £112,000 at the current exchange rate.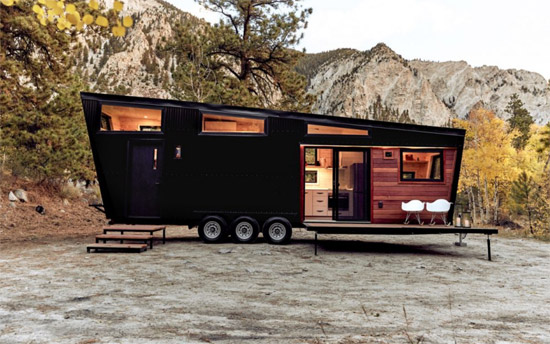 If you want one, the price includes everything you see here, which you can double-check at the maker's website. But to doesn't include delivery.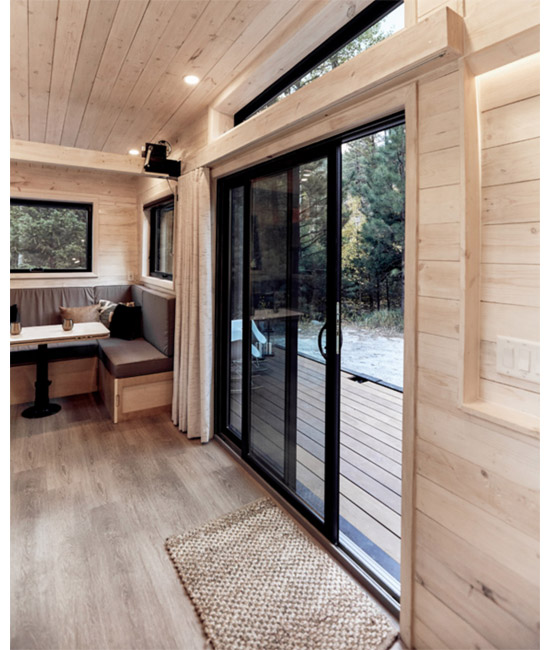 Also, note that there is a lead time of three to four months to give Land Ark time to actually build the thing. But even allowing for that, you still have plenty of time before next summer. That's probably the least of your worries though. Getting together that list price is the first of your concerns.
Images and details courtesy of Land Ark. For more details and to make an enquiry, please visit the website.
Note that there is also a similar Drake model too, which is also well worth a look.