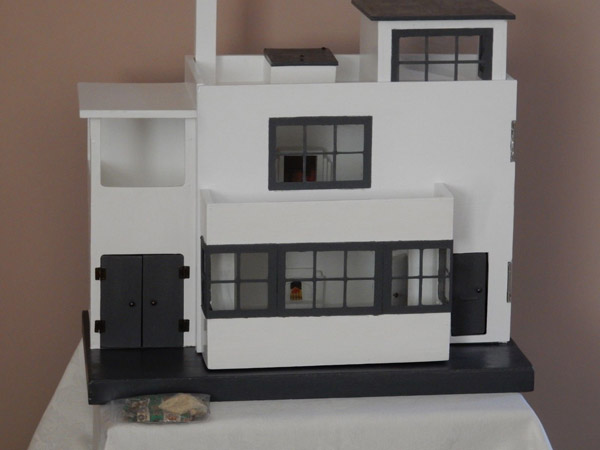 If you can't afford the real thing, get it in mini. This 1930s Tri-ang Ultra Modern art deco doll's house is on eBay right now.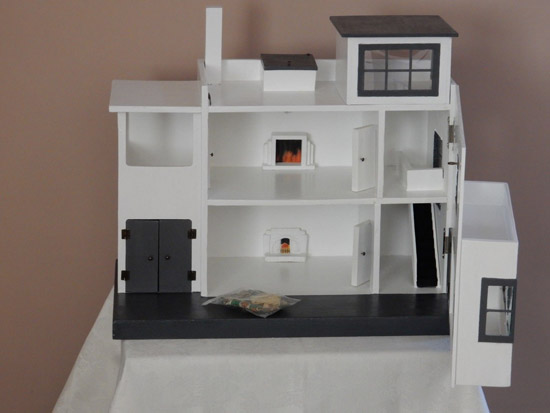 It dates back to the mid-1930s, with imagery showing it featuring in the 1937 Tri-ang catalogue,which is probably about right for the date.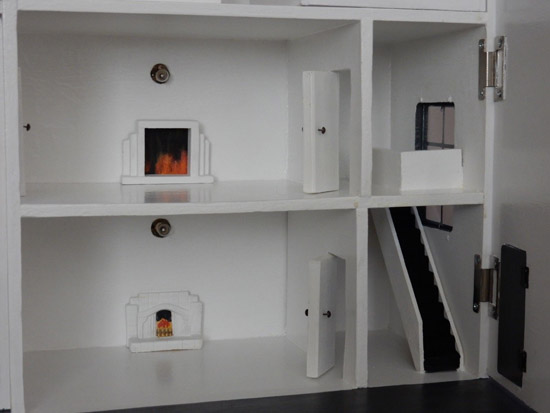 The 'Ultra Modern' name is suited to this one too. A design that takes inspiration from both the modern movement and art deco, it was probably quite a bold statement when it came to toy-making back in the day. In fact, it still is several decades on.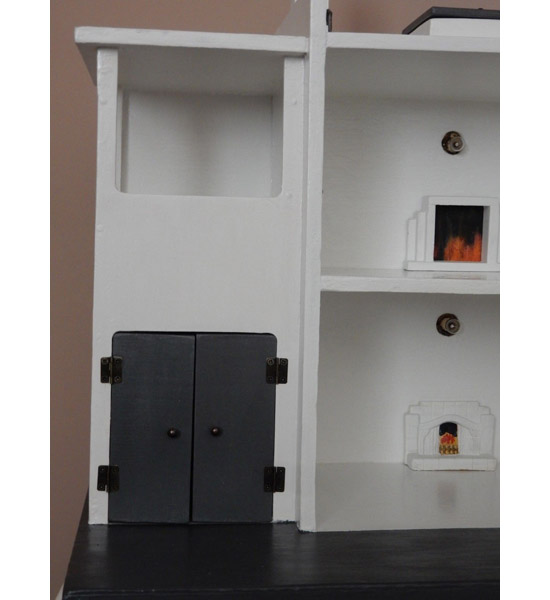 This one is in 'good' condition, which makes me think it has been restored in the past. The seller on eBay adds that 'the hinges are all replacements', but not much more.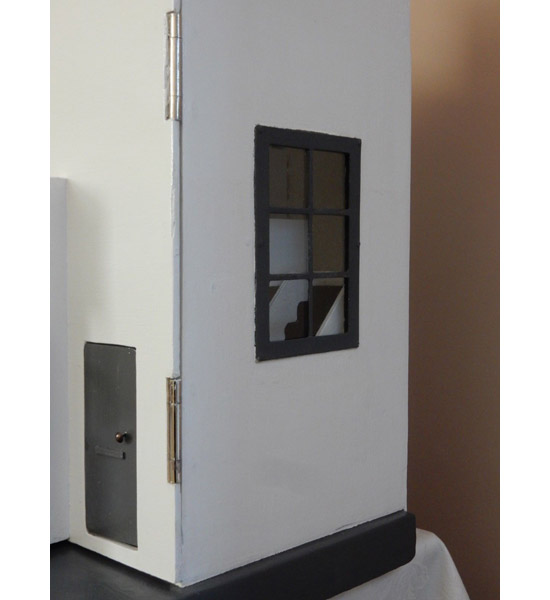 The seller also describes the house as having two main rooms on two floors with a replacement movable 'suntrap' which can sit on the flat roof. There is a further open fronted room over the garage.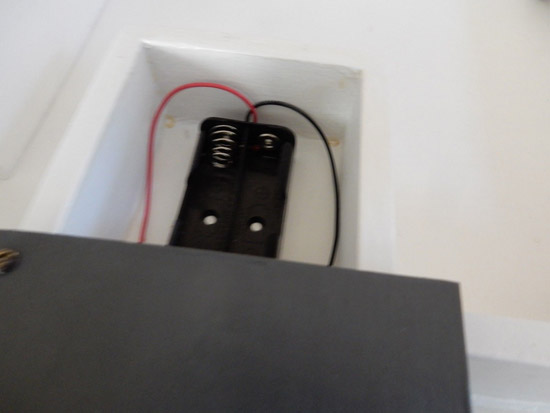 The original lighting arrangement with 'pea bulbs' in both rooms is working, operated from a battery box on the roof and the original lever on the back of the house. The windows are fully glazed except for the suntrap which has a plastic film for glass. A set of green floral striped curtains is also included and the chimney and one of the fireplaces are fixed in position. The other fireplace is 'loose'.
Obviously, this is a rare piece, especially in this condition. With that in mind it will not surprise you to know that it has a 'Buy it Now price of £300, with the seller also open to offers. But a lot cheaper than a full-sized version, that's for sure.