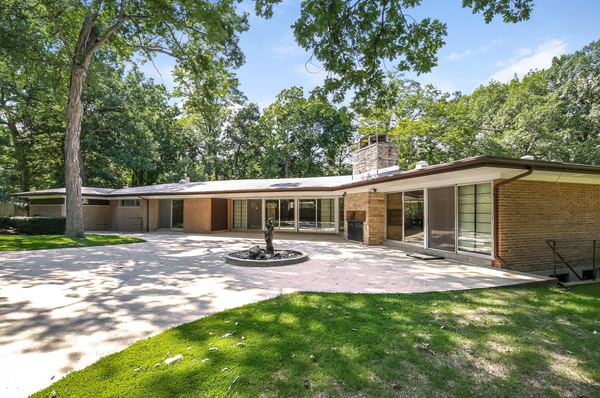 Two decades collide with this 1950s Anton E. Kampf midcentury modern house in Lake Forest, Illinois, USA.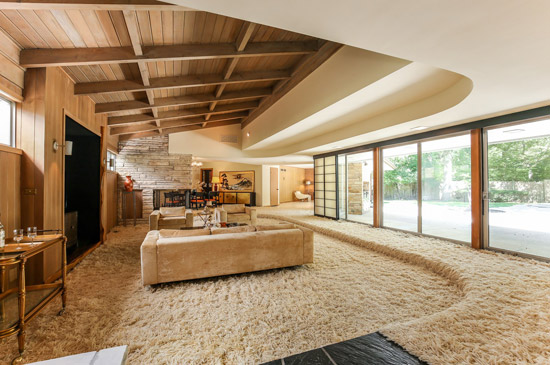 Of course, the architecture is 1950s midcentury modern, which is the first of those decades. But fast forward to the 1970s and the current owner moved in, with the aim of bringing this place right up to date.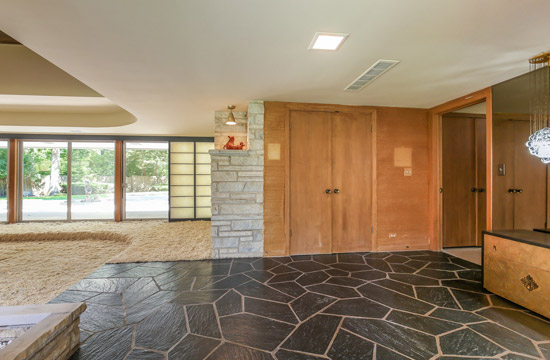 To do that he got in touch with a high profile department store in Chicago, asking them to redecorate the place with 'period-correct' midcentury modern furniture, throwing in some 1970s flair and a few Asian-inspired touches. The end result is what you see here, as little has changed since, with the exception of an updated fridge.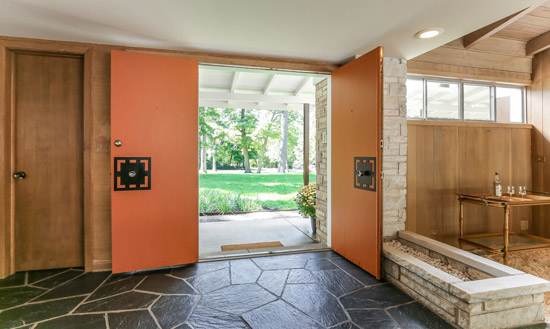 So this is a time capsule of sorts, just not of the original era. A look at that amazing living room carpet or any of the bathrooms tells you that. If you want to go back in time 40 years and re-live that decade of excess, then this is the house you need to own.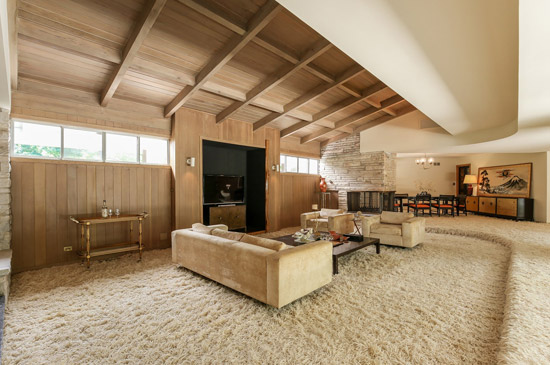 A lot much here catches the eye. The MCM house itself would ordinarily be top of the list, but it just can't compete with the living room with the beams and shag carpet. The 1970s kitchen with circular (and revolving) island is rather wonderful too and those bathrooms really have to be seen to be believed.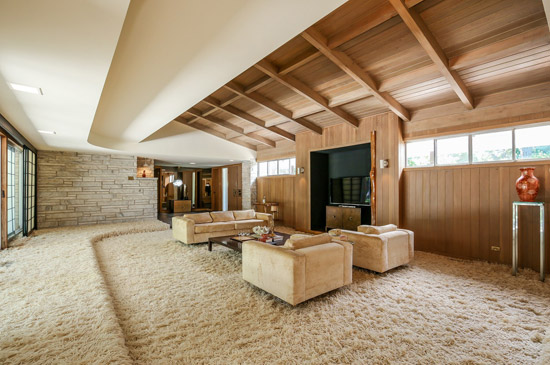 Yes, it has an identity crisis here and there, with the 1950s struggling to make itself known amongst all those bold finishes. But there is something rather spectacular about it all.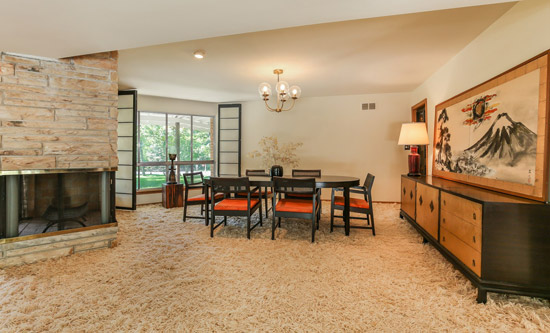 The house itself, which sits in a plot of 1.25 acres and is of solid concrete construction, offers around 5,222 sq. ft. of living space in total, with an attached two-car garage and an outdoor pool as a bonus. However, both are said to 'need some work'.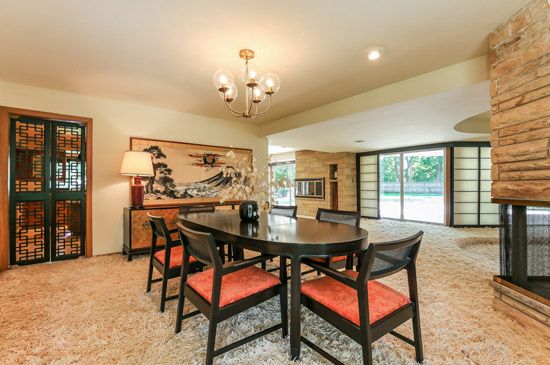 The house might need some updating too. Yes, it's an eye-catching place, but having been untouched for almost 50 years, you suspect some work is needed even if you want to keep the shag carpet.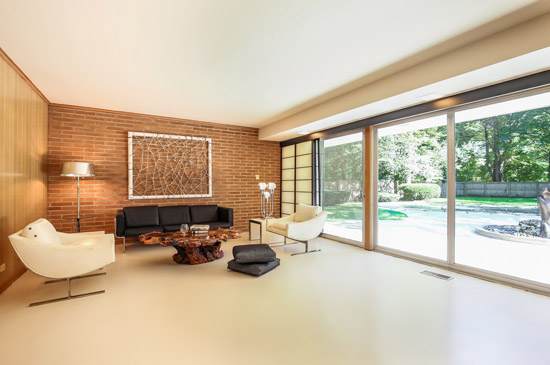 But there is all that space, which includes four bedrooms, three full bathrooms and two half bathrooms, as well as all of that amazing reception area, which would be great for a party.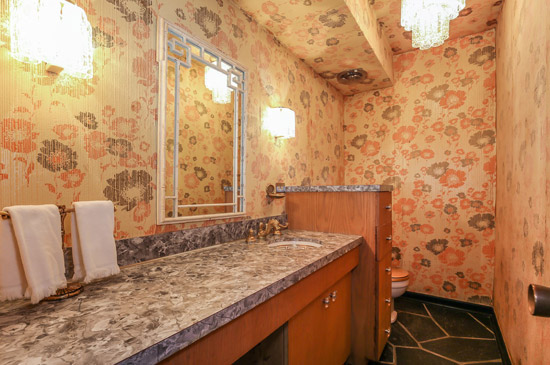 There's also a sizeable basement with this one, as well as a family room, laundry and that retro kitchen space.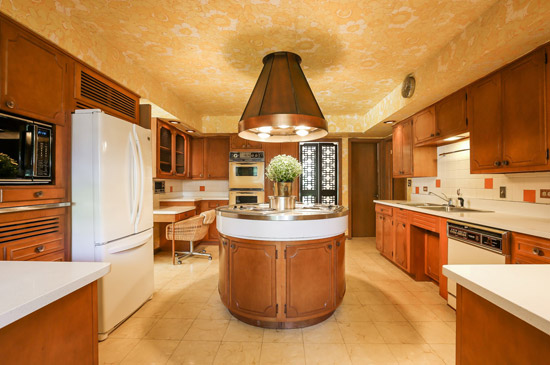 The full height glass windows and doors across the back of the home integrate the interior with the exterior and extend the home's living and entertaining spaces into the large rear garden with patio, pool and lawn.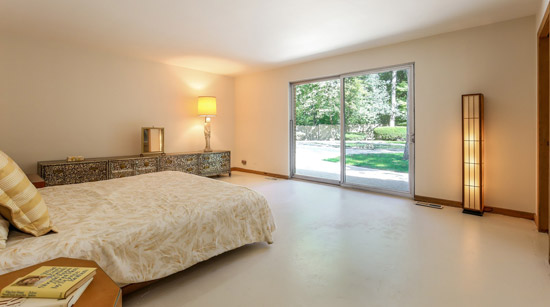 Fancy it? $1,099,000 is the asking price of this one.
Images and details courtesy of Caldwell Banker. For more details and to make an enquiry, please visit the website.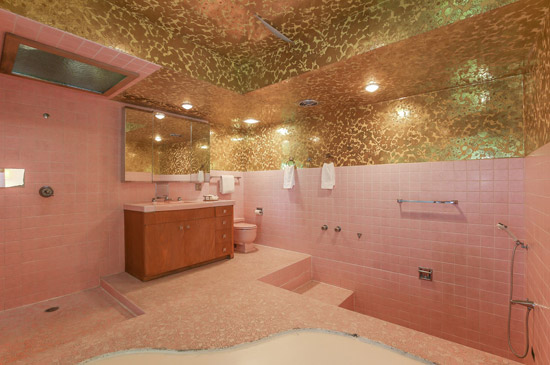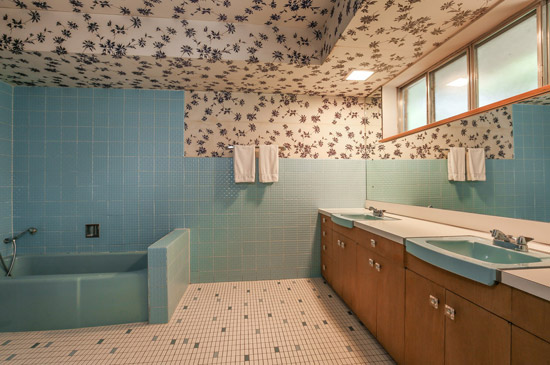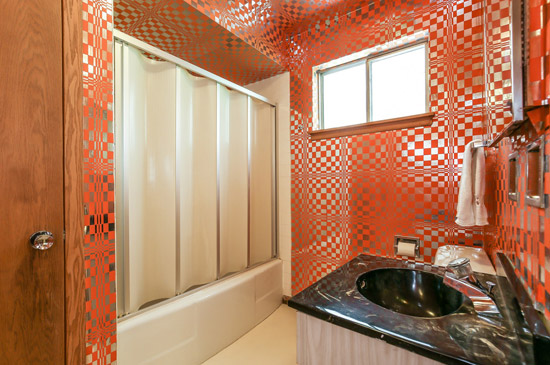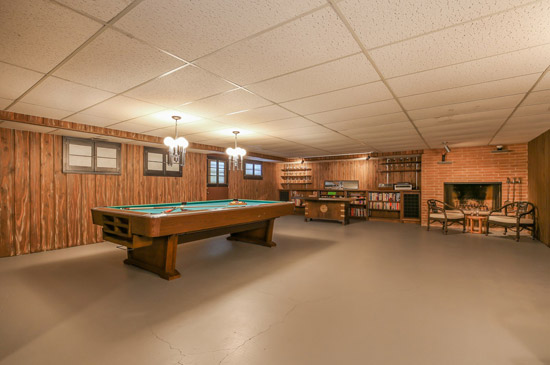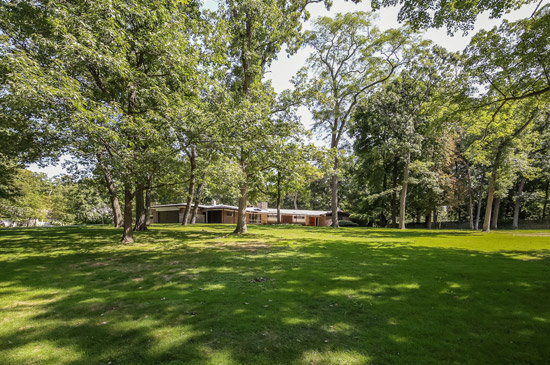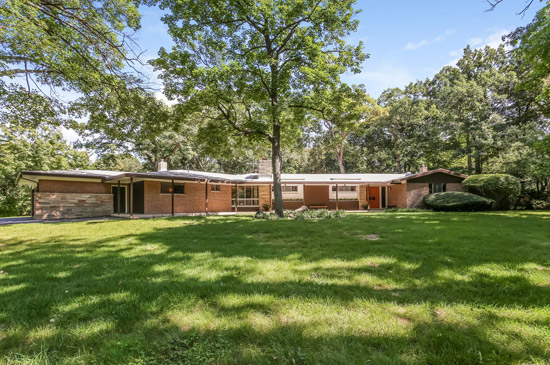 Via Curbed Chicago
Property Location