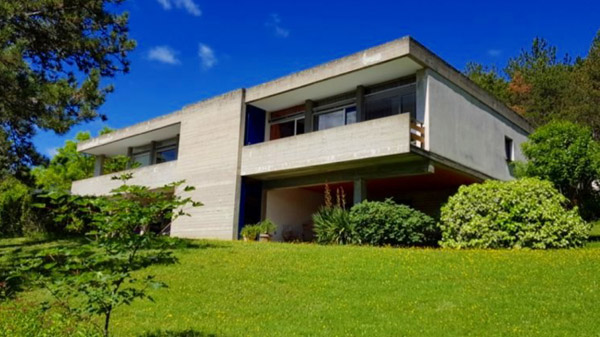 This 1960s modernist house in Chateau-Arnoux-Saint-Auban, south-east France is now the market, perhaps even for the first time.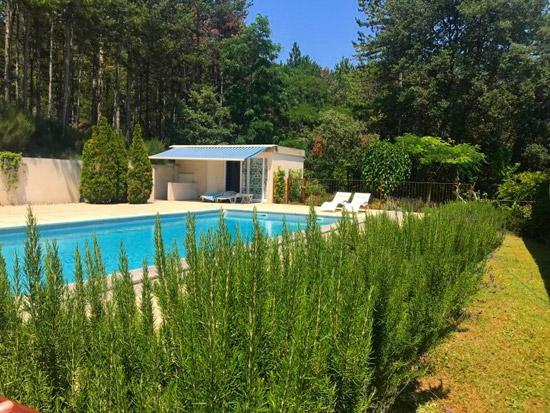 I don't know for sure and the house has been updated a little over the years. But the fact that original fixtures and fittings are included in the sale suggests that there is originality in this one, as well as the basis for creating something rather special.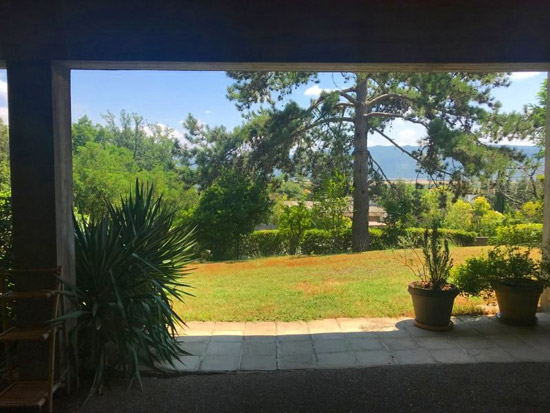 The architecture itself is certainly special. The agent has this down as a 1962 build and (of course) mentions Bauhaus and Le Corbusier, but sadly no architect. I'm at a loss on that front too, but it isn't something that concerns me.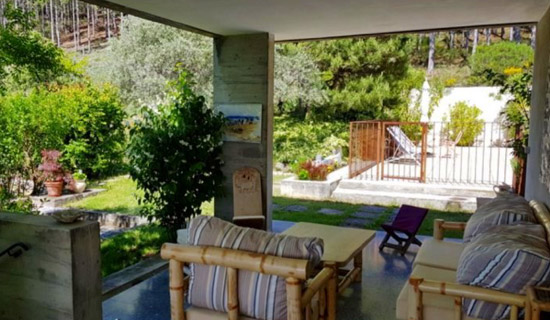 This one is incredibly striking and almost brutalist in its look. Sometimes less really is more when it comes to housebuilding. But the design is a very practical one, produced with the aim of taking in all of those lovely surroundings.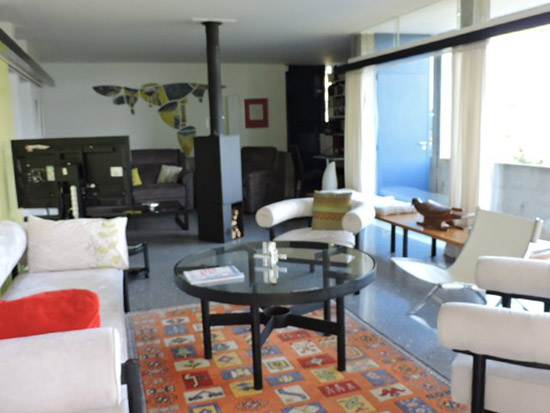 Plenty to take in too. his house is located in the Provence-Alpes-Cote d'Azur region of France and in around 4,000 sq. metres of land, with views over the nearby valley. Hopefully, that is captured in the images, although you might have to look closely.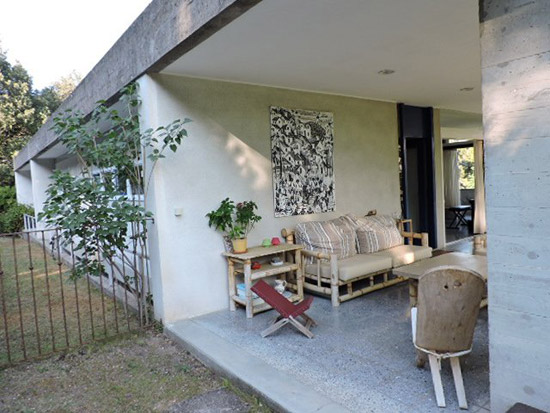 The architect obviously had that in mind when he thought up this design, with the majority of the living space on the higher level and terraces to take in all of that scenery.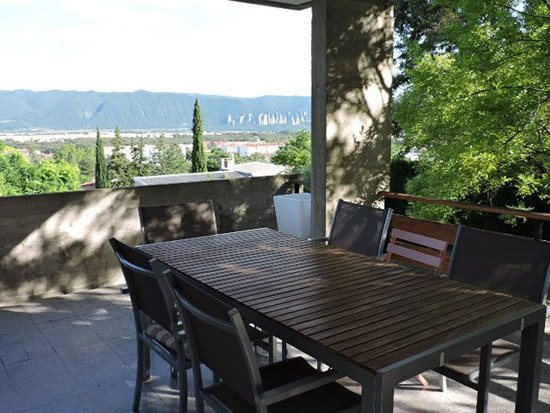 As I said, a number of original features inside, but it isn't that easy to make it all out. There is a lot of 'stuff' in this house and some of the photos are a little blurry. A personal viewing would definitely be preferential.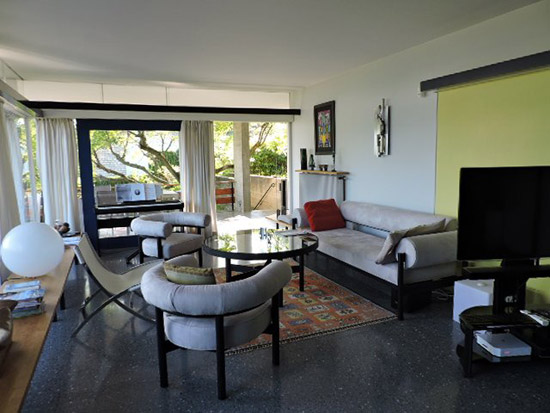 The agent also adds that a number of features have been upgraded, including the builder and the 'fuel oil softener', with a wood burning stove also added to the mix. So certainly no relic or time capsule and perhaps less money to spend on this one than you might expect. But don't take my word for that. A close look and a survey, as ever, are essential.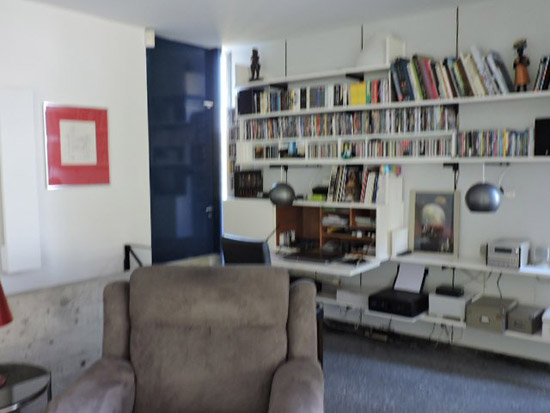 As for space, the upper floor has a 'very large' and 'bright' living room with terrace access, a dining room, a very kitchen with plenty of storage, a separate pantry, WC and a bathroom with bath and walk-in shower.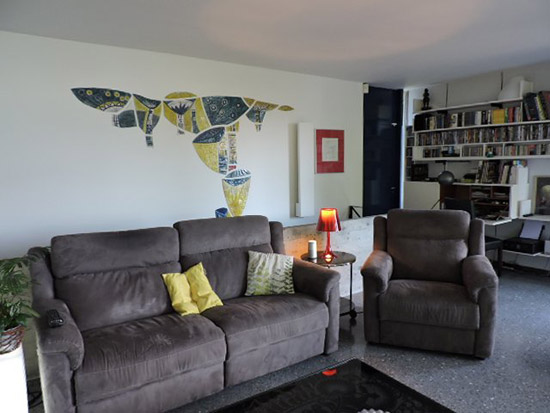 There are also three bedrooms and that terrace, which certainly looks substantial enough to be treated as a living area in itself.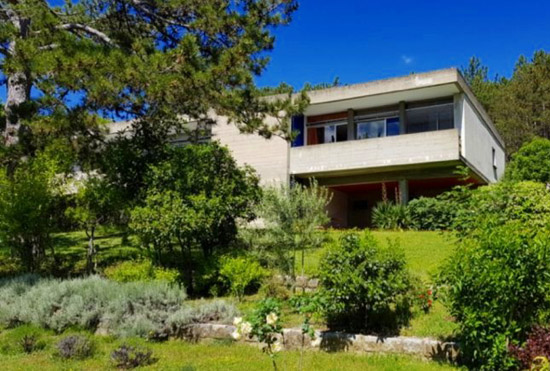 The ground floor is (obviously) the main access point, but also has more terracing, storage areas and a place for your cars.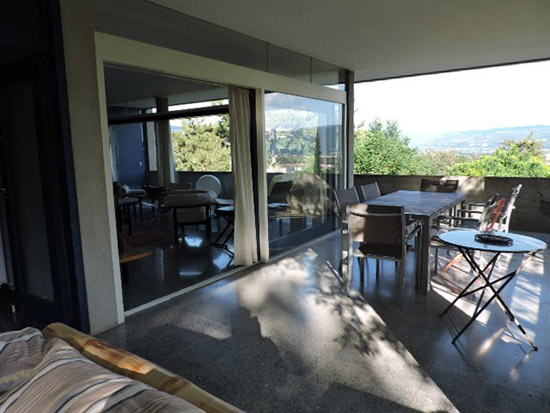 You probably noticed the sizeable pool area too, along with a pool house. The land, as I mentioned, is also considerable and part-planted with pine trees for shade and privacy.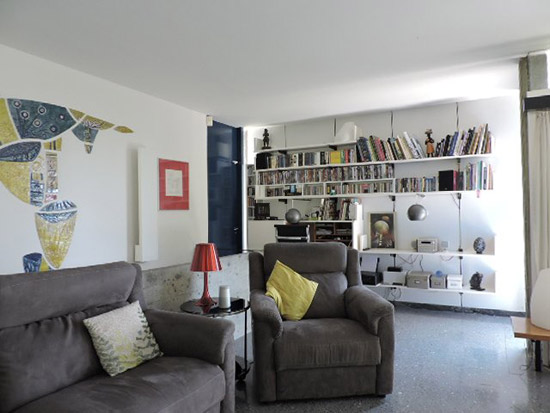 Regarding location, that's about an hour from Aix en Provence, which is now on the Eurostar route. So perhaps not as isolated as you might think.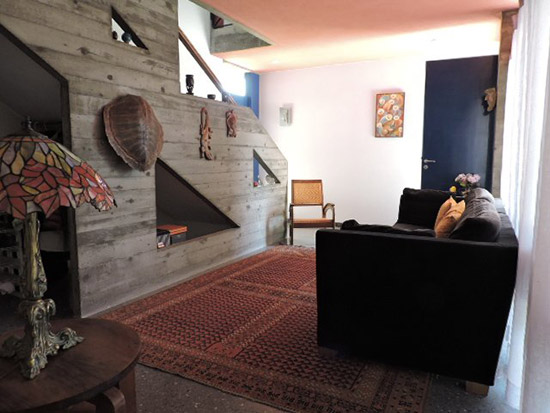 If you fancy this one, it is on the market for €429,000.
Images and details courtesy of Agence Bleu Provence. For more details and to make an enquiry, please visit the website.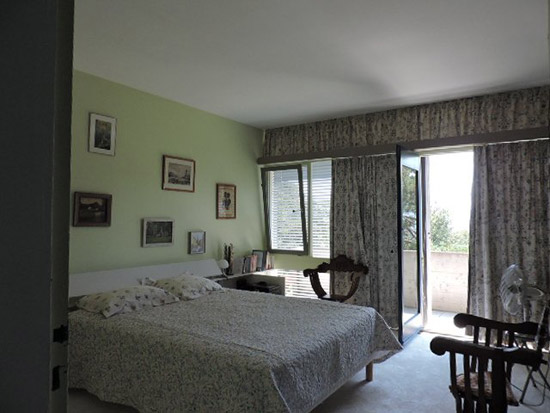 Property Location