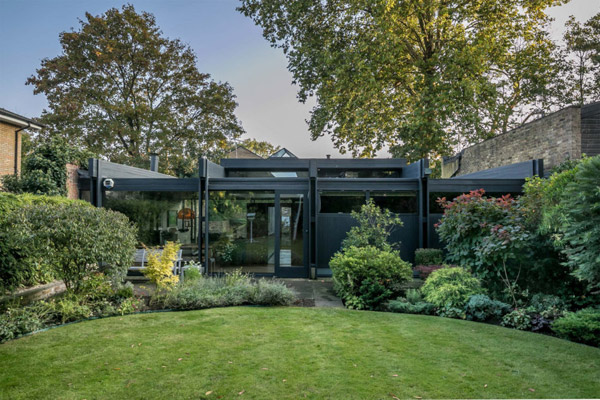 Names I have featured before, but this 1960s Peter Foggo and David Thomas modernist house in London SE3 is a new one to me.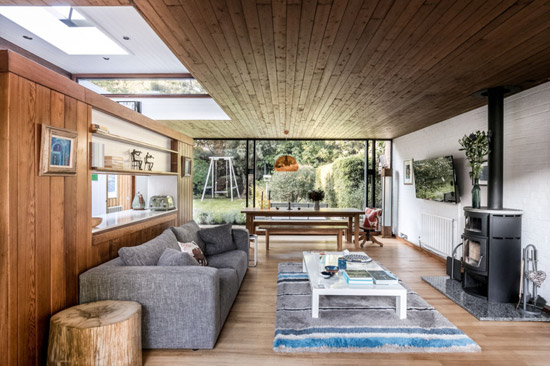 The past houses I have featured included a house in London SW19, as well as the much-loved houses in Holyport, Berkshire. This house is from a similar era to all of those, as well as in a similar mould.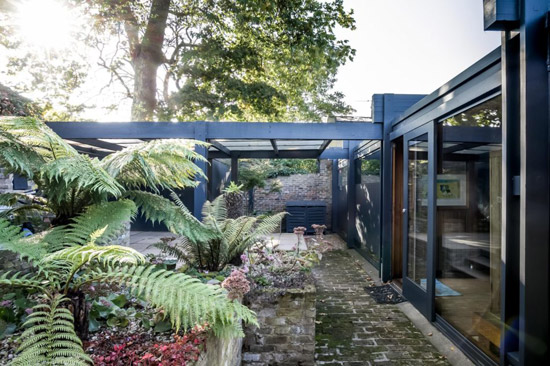 It dates back to the early 1960s, located on what's described as the 'sought-after' Langton Way, which is just a short distance from the open spaces of Blackheath.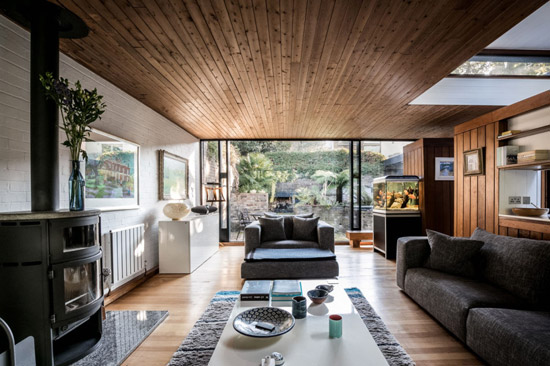 This place has also been a movie star too. According to the agent, the house featured in the 2016 spy-thriller Our Kind of Traitor, which was based on the John Le Carre thriller and starred Ewan McGregor and Damian Lewis. If you know the film, it was used as the home of MI6 agent Hector, the character played by Damian Lewis.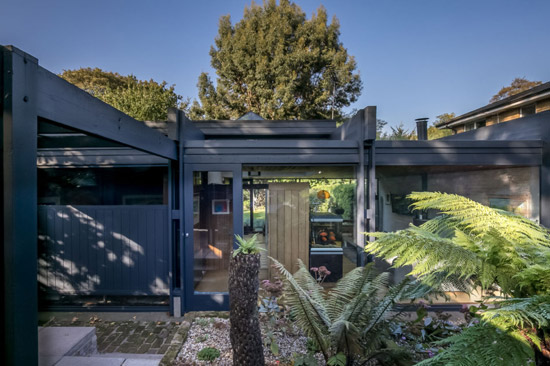 A talking point for sure, but not as much as the house, which is a single-storey modernist build which sits behind a high brick wall, with access to a sheltered car port from a cobbled driveway.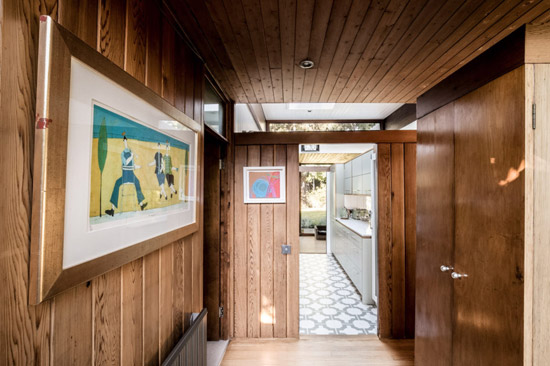 The house itself is a mix of the old and the new. But in a good way. This is still very much a 1960s modernist build and packed with details to hammer the point home. The beams, the maple floor and pine ceilings, the exposed brick, the wooden built-in units and the floating partitions, for example, are all still in place.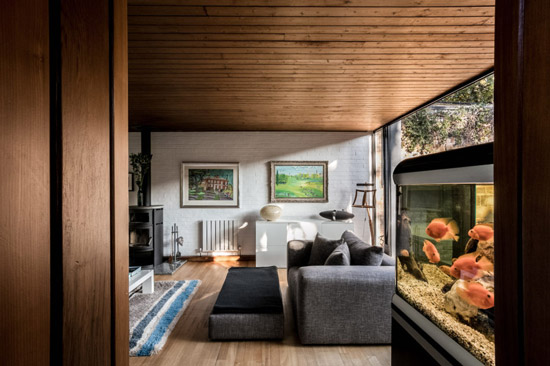 The updates are really focused on the fixtures and furnishings, plus a couple of things you might not obviously notice. So a new kitchen (by Charles Hurst of Greenwich) working alongside some original cabinets, a wood burning stove in the living room and more contemporary radiators and light fittings to name just a few examples.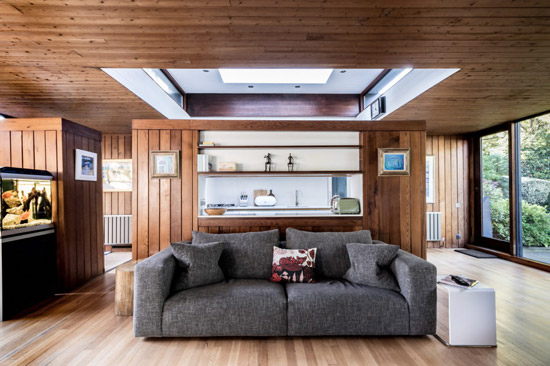 What you can't see from the images is a fairly new roof (dating back to 2012) and heated glazing at the rear which provides an 'ambient temperature' for winter dining.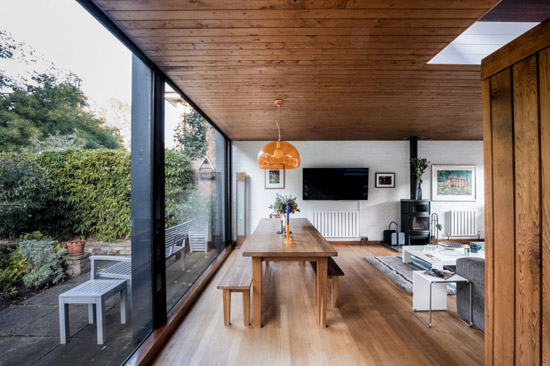 Overall, updates that work with the original design rather than against it, which result in this being a dream of a family home, one packed with 1960s character.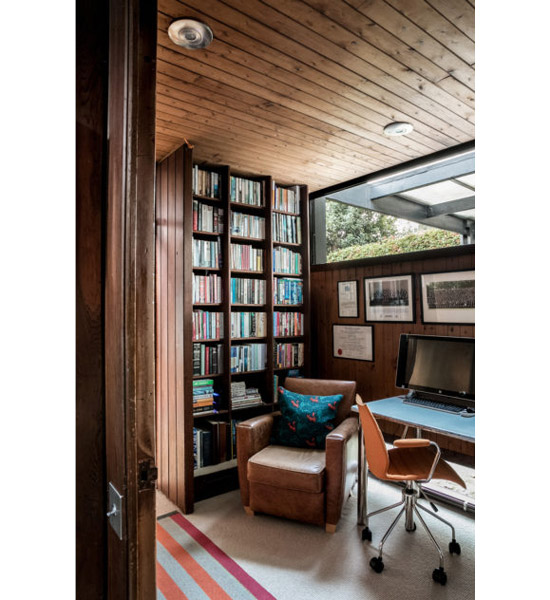 Entry is through a paved a front courtyard with shed, brick planters and a brick-paved patio at the foot of the house. A glazed sliding front door takes you into an open plan hall, kitchen and living room with views over the lawn at the rear.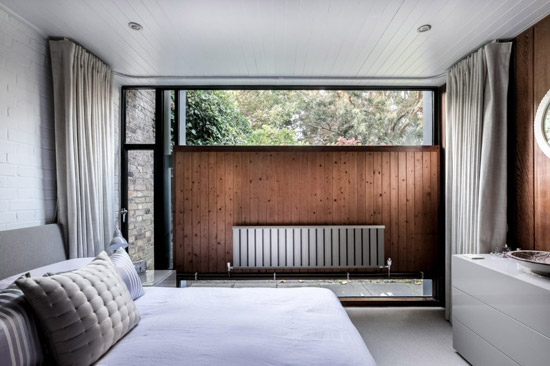 That main reception space also contains those floating partitions in cedar and a central roof light, while the walls of glass boost the natural light and offer the outside/inside living space that's typical of so much mid-20th-century architecture.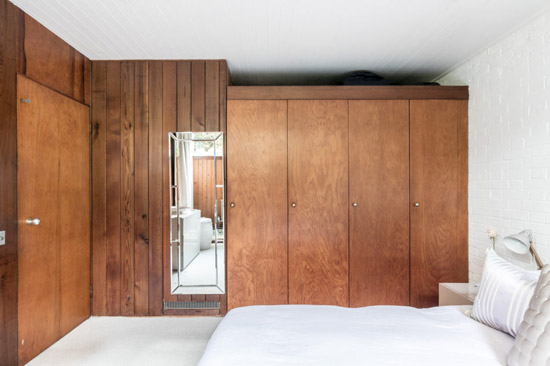 To the left of the main entrance is a study with storage, along with three bedrooms. There are two large double bedrooms each with original built-in wardrobes, plus a smaller third bedroom, which is currently used as a 'reading room' and guest bedroom. Further along is a large shower room with walk-in shower.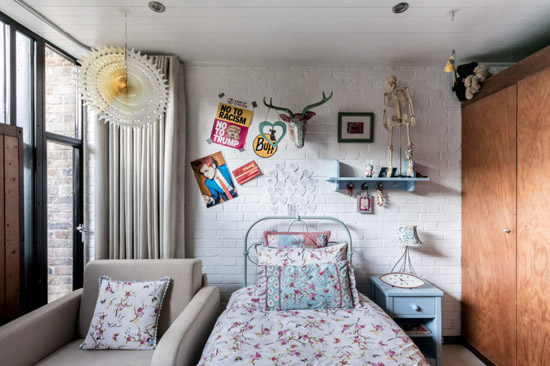 The images pretty much fill in the rest of the gaps, showing a house that's likely to be a dream if you love 1960s modernism. To turn that dream into reality, you'll need around £1,495,000.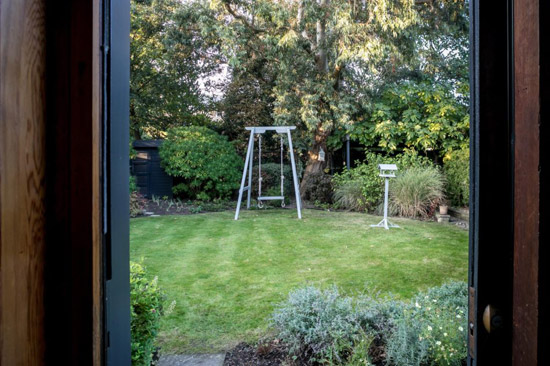 Images and details courtesy of The Modern House. For more details and to make an enquiry, please visit the website.
If this is your kind of home, do check out my top 30 1960s UK modernist house finds.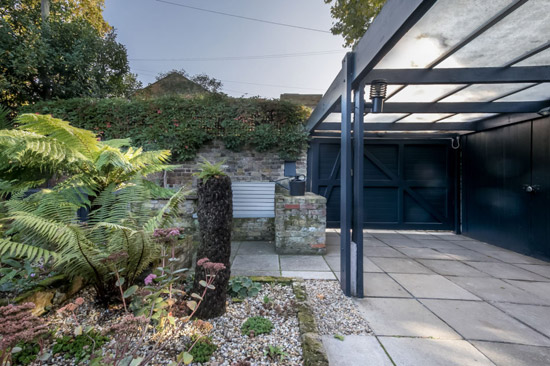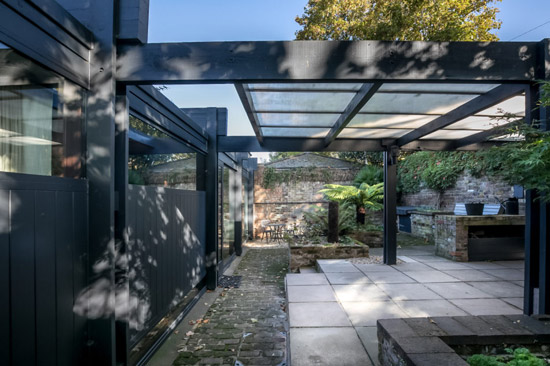 Property Location