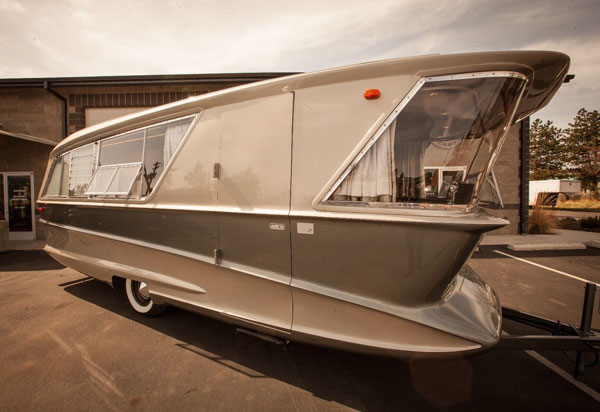 I don't recall featuring many mobile homes on this site in the past, but this 1961 Holiday House Geographic is definitely worth a feature.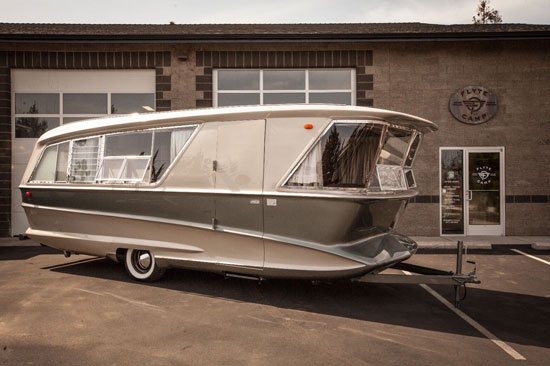 You might recall I featured this some time back when it actually went up for sale/auction via eBay. It didn't sell via that platform, but it has gone back up for sale directly from the seller.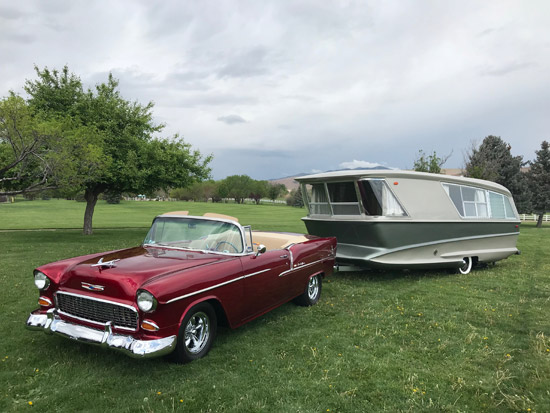 That seller is Flyte Camp, which also happens to be the company that restored this gem back to its best. In fact, it looks straight off the 1960s factory floor.
Flyte Camp describes it as 'among the most desirable vintage travel trailers in the world' and for good reason. Apparently this is one of only two known to be in existence, both designed by Chuck Pelly, designer of the Scarab racing car and founder of Designworks USA, BMW's California Studio.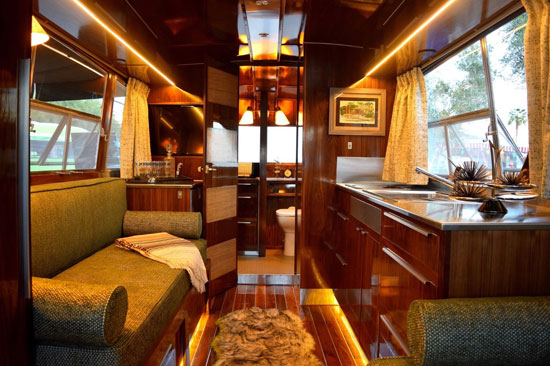 Holiday House as a company started producing trailers / mobile homes back in 1959, with designs noted for being both progressive and futuristic in comparison to the competition.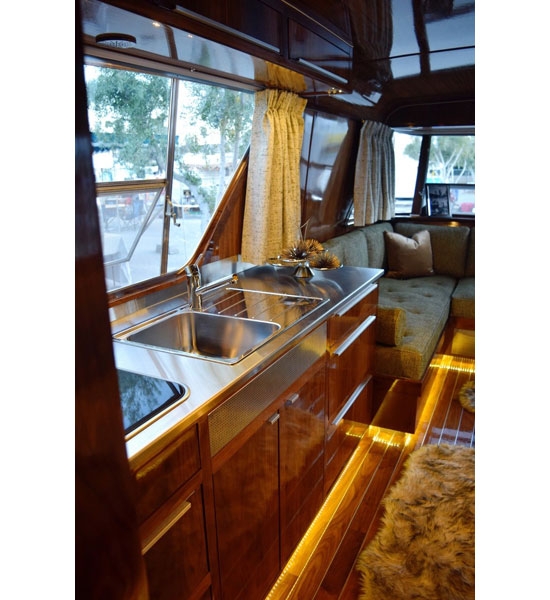 The Geographic was dubbed the 'Trailer For The Rich' and for good reason. They didn't come cheap. Perhaps because of that, just seven were known to hair been produced before the factory ceased production in the early 1960s.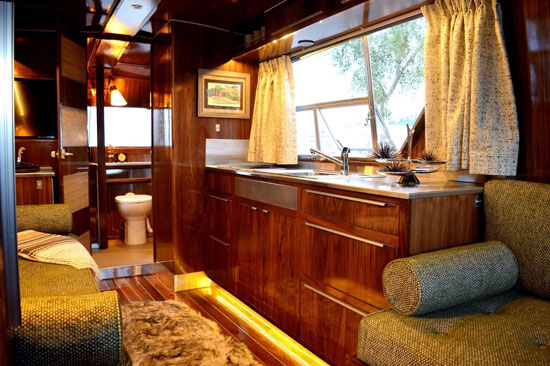 This surviving model has, as you might have worked out, been completely restored 'from the frame up' and with 'no expense spared'.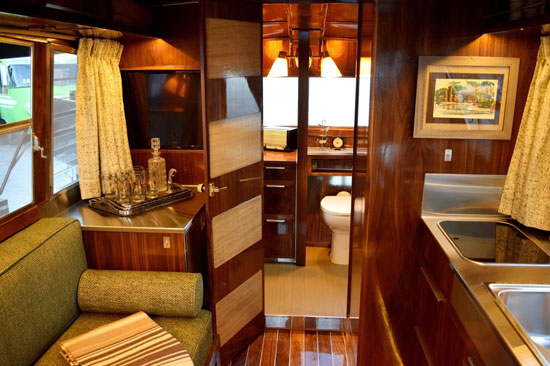 The exterior has been re-finished in a two-tone champagne and moss green with bronze pin-stripes and the running system was upgraded with new axels, brakes, wheels and more. The interior is quite something too.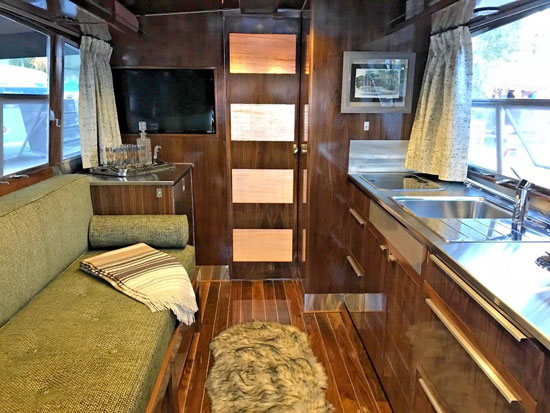 It is complete with a black walnut 'wall skin', cabinetry, hard wood flooring, a bathroom / dressing room that wouldn't look out of place in a high end hotel, original vintage light sconces with upgraded LED lighting throughout, a high-end kitchen area, air conditioning, an L-shaped sofa that converts into a double bed, a further sleeping area for two and plenty of storage.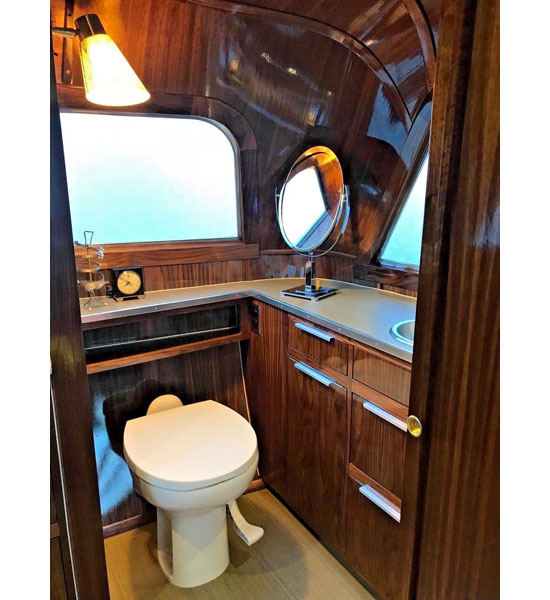 Of course, all the technology is from the modern era too, from the power systems through to the DVD/Bluetooth stereo system. See the listing for the full breakdown of all the inner workings.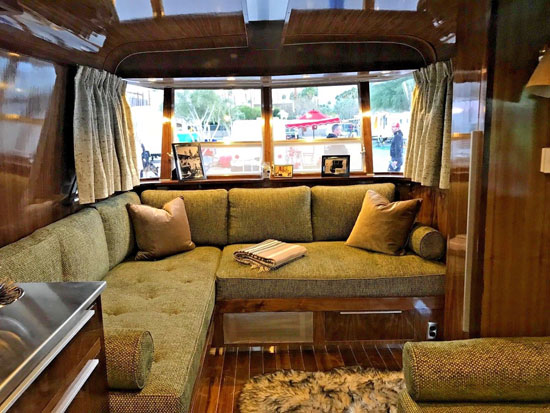 The result is something approaching perfection, both inside and out. But it does come at a price.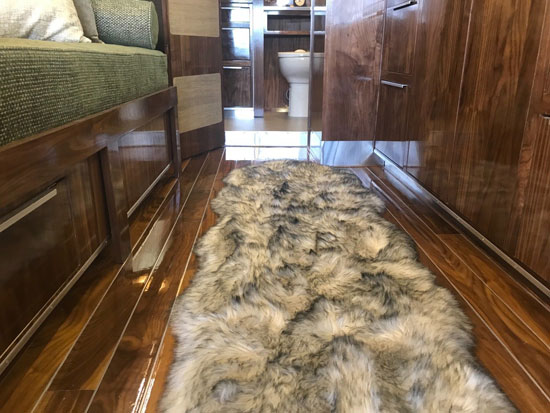 In fact, it comes at the same price it was being sold for via eBay. That's $250,000. Yes, this mobile home really does cost that much. But with rarity value, the work undertaken and the premium finishes, it was never going to be the price of a regular mobile home.