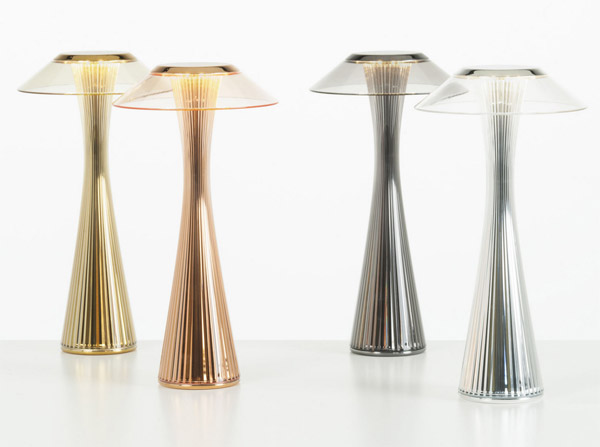 A lamp based on a 1960s icon? Yes, that is what you get with the new Kartell Space table lamp.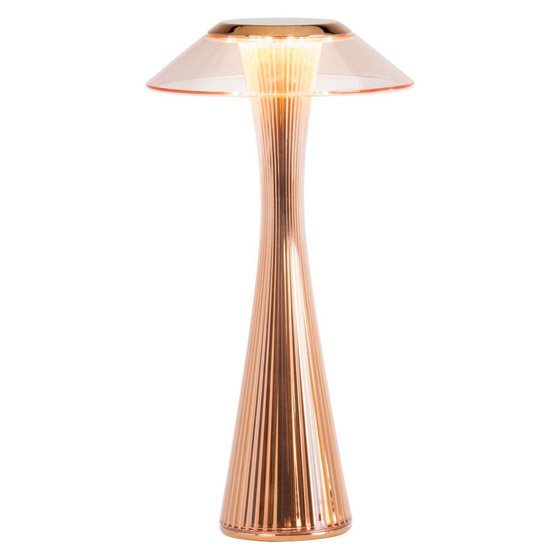 That 'icon' is the Space Needle in Seattle, dating back to 1962 and essentially an observation tower built for the World Fair of that same year. It offers amazing views of course via the observation deck, as well as the rotating SkyCity restaurant.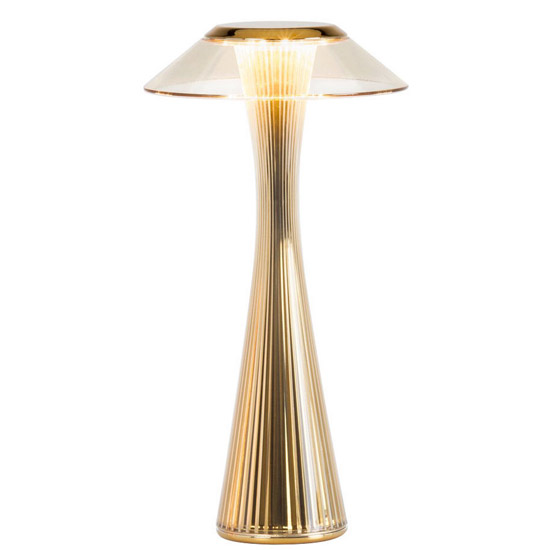 If it's a design you love, then you will be pleased to see this new Space lamp, which is the work of designer Adam Tihany. Ok, this isn't an exact copy. But the inspiration is there, as well as a look that might well be from the early 1960s.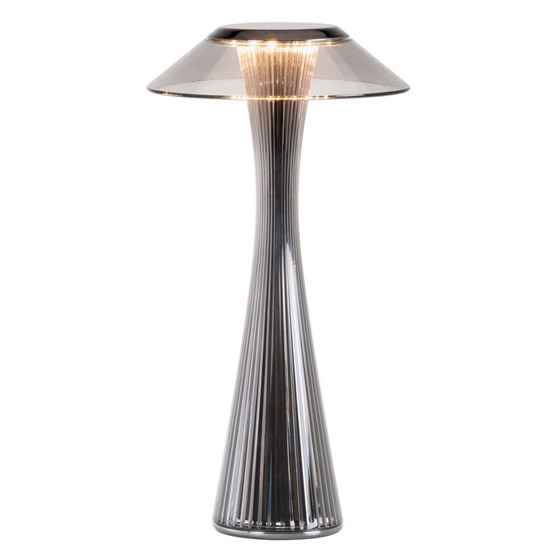 In fact, I think that's the appeal here. A design that offers a respectful nod to the original tower but is a striking design in its own right and absolutely perfect for an interior with a midcentury vibe.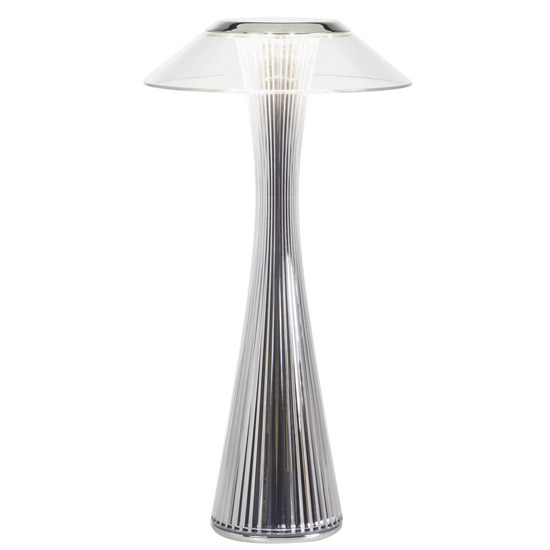 There are four metallic finishes to choose from, those being gold, copper, chrome and titanium, each with a transparent shade. The lamp also offers portability, with the option to recharge via a simple socket. Taking away the wire certainly leaves you with something that's as much a piece of art as it is functional interior design. A charge gives you around eight hours of light, indoors or out.
One last thing. You just need to brush against the top part of the shade to turn it on. No ugly switches either.
Fancy one? This is a brand new product and available to order now, priced at £173.
Find out more at the Made in Design website
Oh, and if you want something more like the original Space Needle for your home, you can get a Lego Space Needle set as part of its Lego Architecture series.