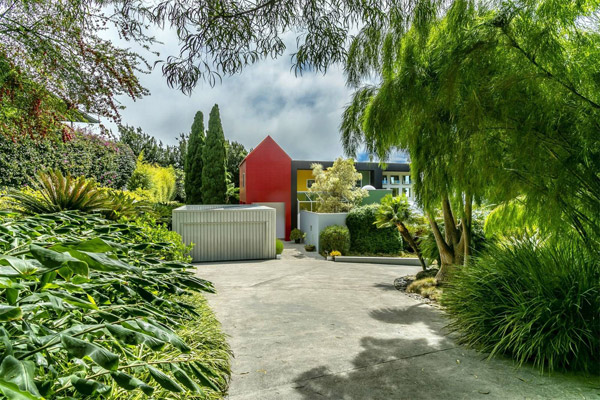 He didn't do many, so this Ettore Sottsass-designed Casa Olabuenaga in Kula, Hawaii, USA is big news regardless of its look.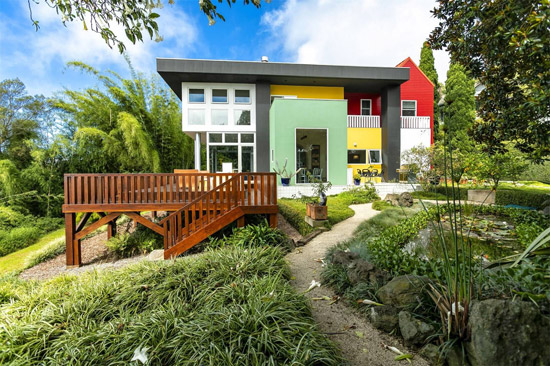 Luckily for us, it also looks pretty special too. The founder of the Memphis design movement is responsible for Casa Olabuenaga, which is one of only seven houses from Ettore Sottsass, with three of those being in the US. This is obviously one – and possibly number one too.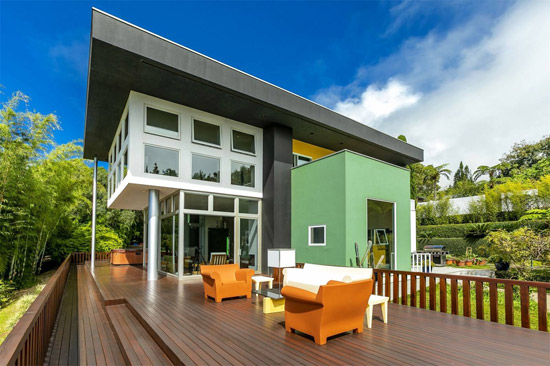 It looks more like a piece of design than an actual house. It could be a model or a piece of art. But this 1997 build is a genuine house, commissioned by the present owners and as such, on the market for the very first time.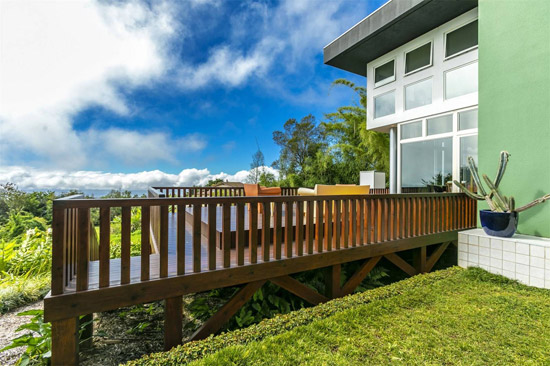 The house is a vision in black, red, green and yellow and looks like someone has assembled it as a puzzle. Although the playful nature of the place isn't quite as obvious inside. But it is just as interesting within.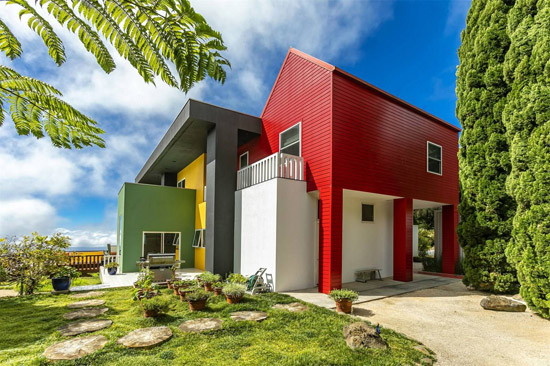 Of course, the amazing views out of those huge windows are quite a draw, as are the arches, the angles, the tiles and of course, all of that colour. But there's more to this than the first glance might suggest.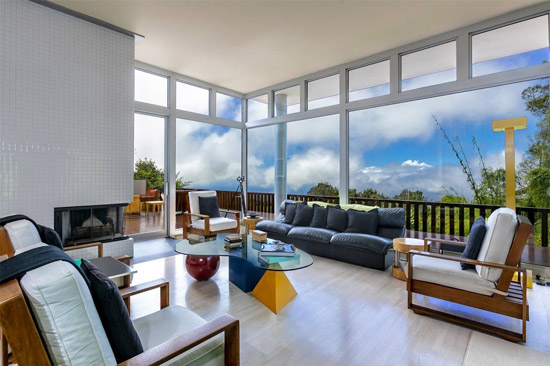 Ettore Sottsass had a hand in pretty much everything here, so the furniture, the door handles and even the crockery, stationery, and pens in here are down to him. But there's so much more. The house has become a shrine to Sottsass, with every corner featuring one of his amazing designs.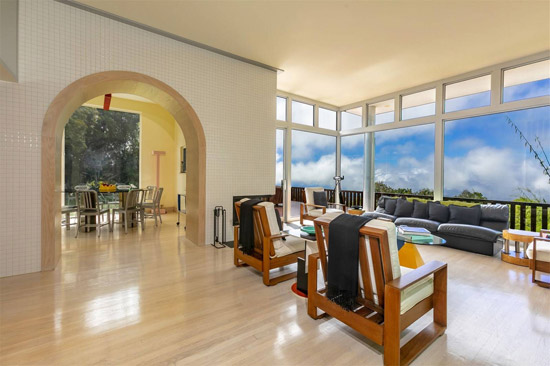 Yes, that typewriter is there, but so are the chairs, the dining furniture, the lights, the office space, the shelving, the tiling and so much more, In short, if you are a fan, this is the ultimate living space.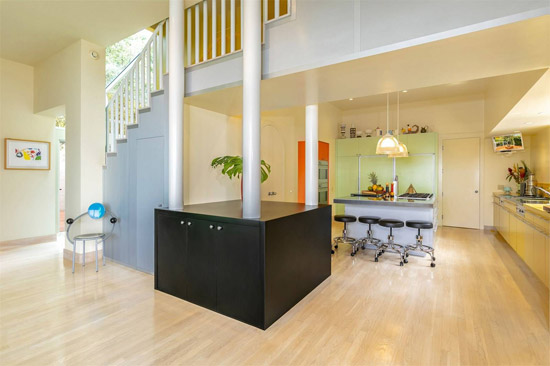 I think that's the bottom line here. If you are a devotee of Ettore Sottsass and many are or were, including, most notably, David Bowie, then you will be all over this one. If you don't quite get his design, you might be scratching your head about the appeal.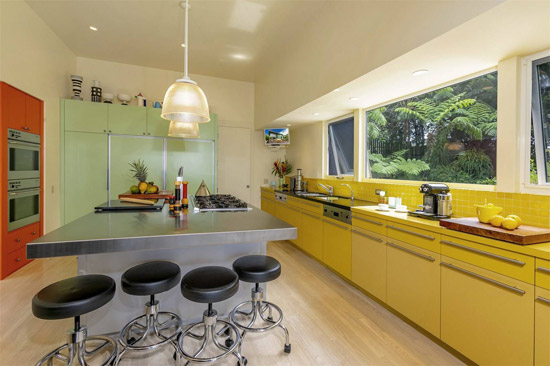 There is around 2,470 sq. ft. of living space inside this place, sitting on a plot of around half an acre, which include a landscape also designed by Sottsass.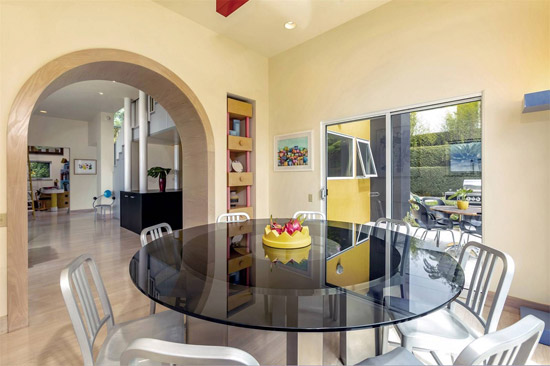 There are three bedrooms, two full bathrooms, a half bathroom and plenty of reception space, along with the kitchen, an office and much more. Have a browse through all the images to get an idea of how this one is laid out. You'll have to as there isn't a floorplan available.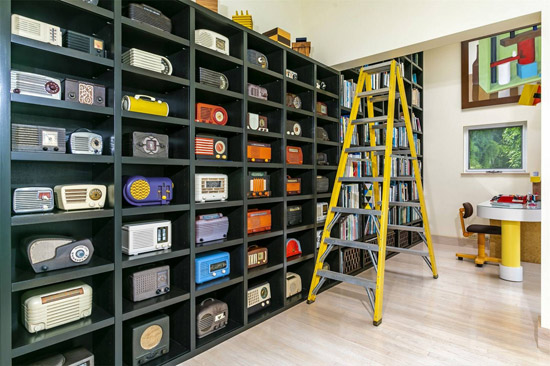 Saying that, you will probably be viewing if you are planning to buy this one, so the layout will be pretty obvious then. But before you book your flight to Hawaii, you might want to consider the price aspect of this one.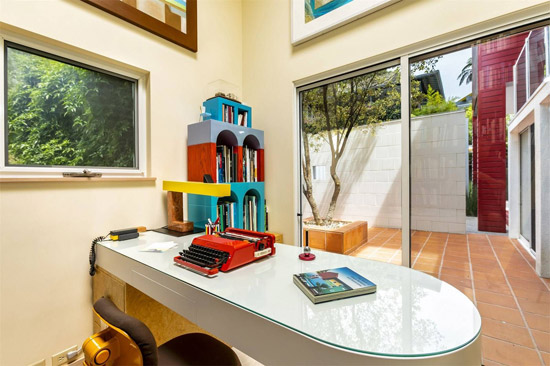 The list price is $9,800,000, which is hefty enough to put most of us off. But that doesn't include a key part of this house, which is the Sottsass designed decor as well as the art. That is available, but it is to be negotiated separately and as you might expect, is unlikely to come cheap.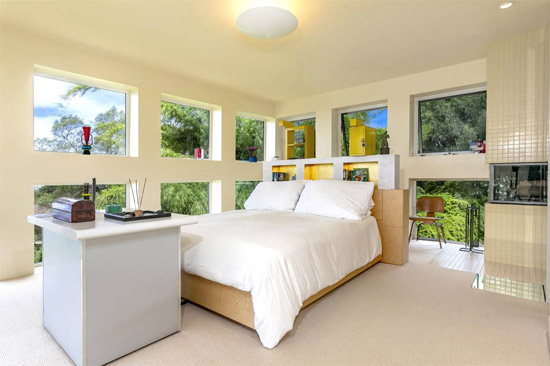 Images and details courtesy of Sotheby's International Realty. For more details and to make an enquiry, please visit the website.
Thanks to Graham for the tip-off.