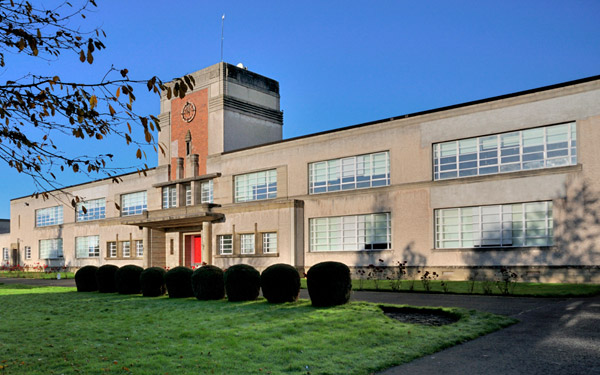 One of the more unusual properties I have featured, but the 1930s art deco Kelso High School for sale in Kelso, Scottish Borders is looking for a new owner.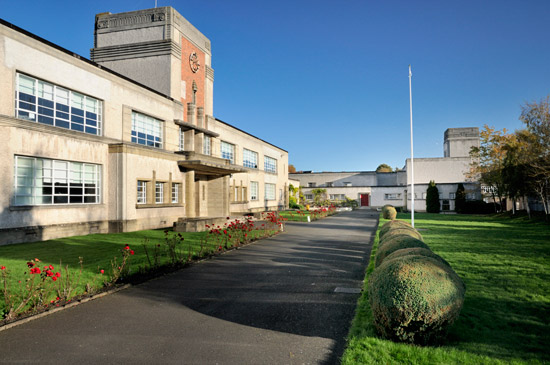 Of course, it is probably looking for a sympathetic developer owner rather than one of us going out and buying it. But if you have deep pockets and a plan of action, there is absolutely nothing stopping you from getting involved.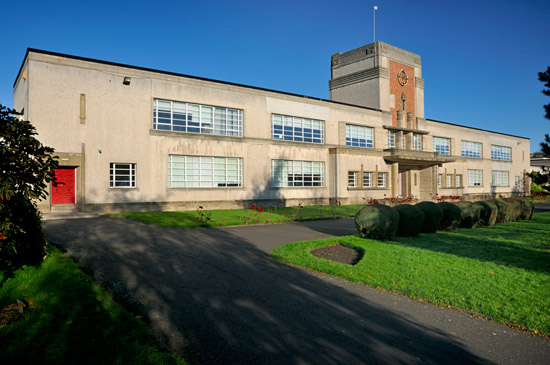 This is quite a substantial site too. A re-development of a site covering over six acres, with a good amount of that space taken up by the original category B-listed buildings of the former Kelso High School.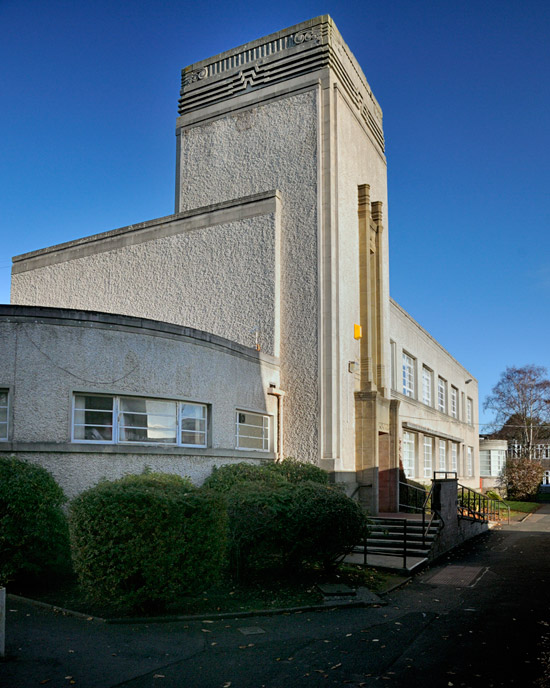 The school was designed by Reid and Forbes, an architectural firm that specialised in school buildings between the 1920s and the 1960s. This one dates to around 1936.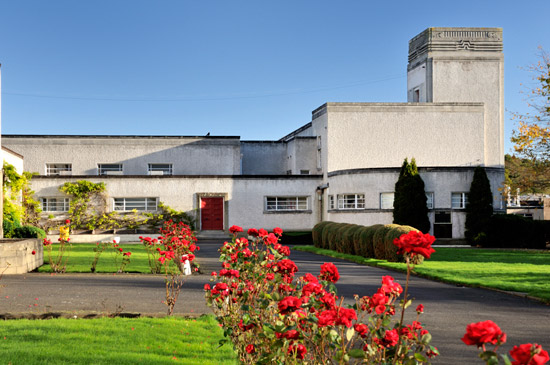 The original buildings are of 'render faced brick construction' incorporating 'sandstone dressings' and all sat under a flat roof. The main building has a symmetrical design, two storeys high and with that wonderful central clock tower as a focal point.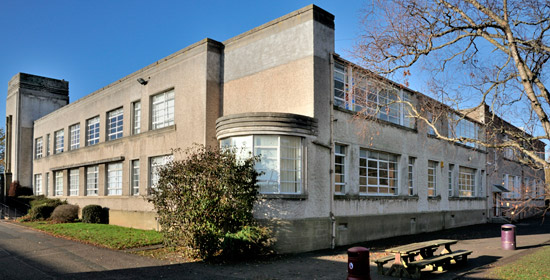 According to the agent, there is an open porch at ground level, double two-leaf panelled doors, plus an entrance foyer with geometric granite floor and decorative corner detailing. That flooring continues through the main corridors. They don't make schools like this anymore.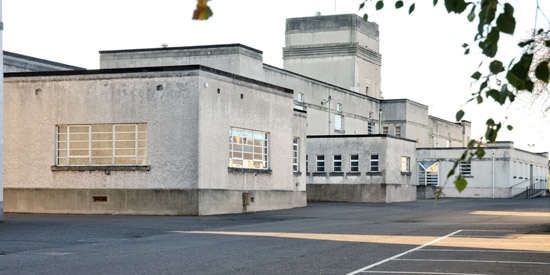 As you might have guessed, not all of the buildings on the site are original and listed, but some areas are. The science block to the east is listed and is a 'U-plan' design complete with entrance tower to the south elevation. A semi-circular single storey block is also described as a 'notable feature'.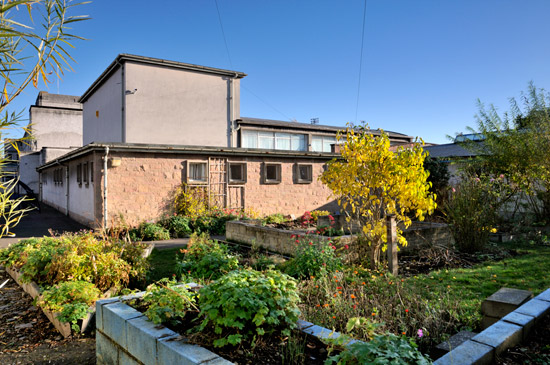 Sadly, we can't see inside, but I presume it is a mix of period detail and modern-day functionality. Talking of modern, the school also has a more modern single-storey extension to the west and more modern buildings to the south and east.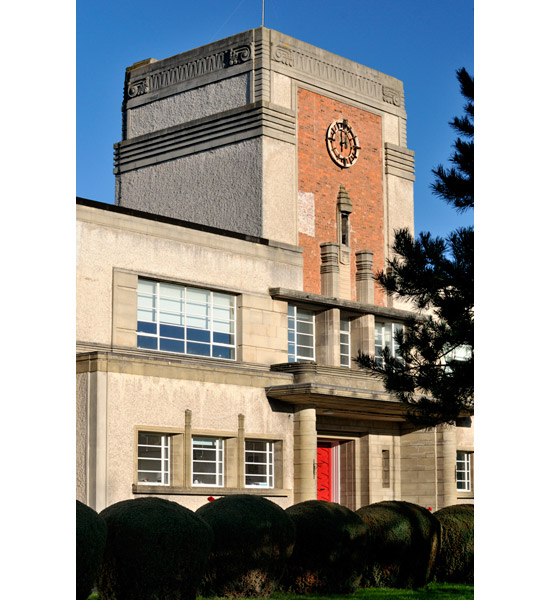 If you want details of the full site, including all those modern additions, check out the agent's listing.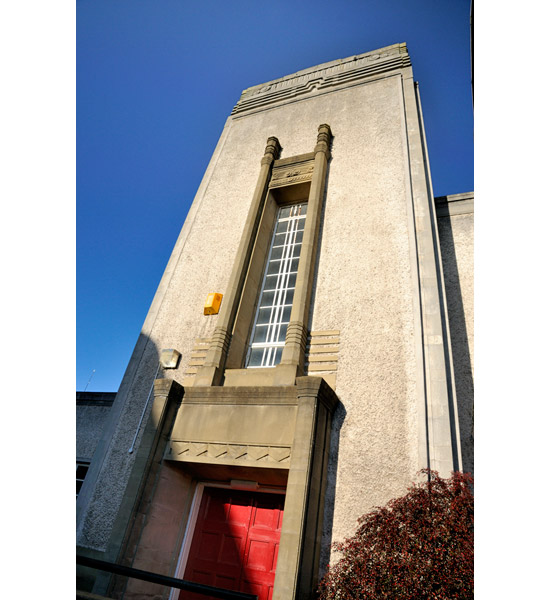 So what do you do with a former school? Well, it looks like housing is going to be the main thrust of this one.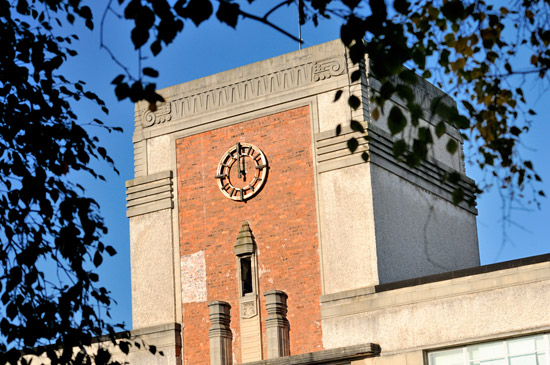 A design report by Mosaic Architecture & Design which includes a 'masterplan' providing 91 dwellings, including a sympathetic conversion of the original building into apartments.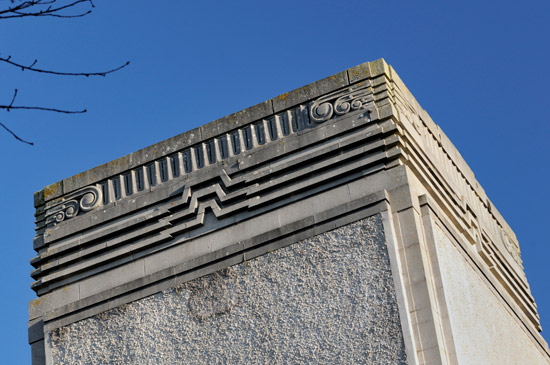 But that obviously depends on who buys it. Although I would be surprised if this didn't get turned into apartments. It's the logical step for a building of this size with listed status.
As for the cost, this is 'price on application'. Basically, if you don't have substantial funds for both the building and the work, you probably can't afford it.
Images and details courtesy of Edwin Thompson. For more details and to make an enquiry, please visit the website.
Huge thanks to Damon for the tip off!