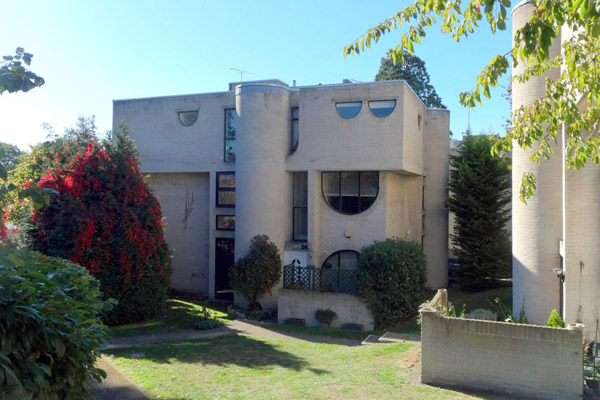 One of these popped up for sale in August. Now another 1960s Lawrence Abbott brutalist house in Frimley, Surrey has just hit the market.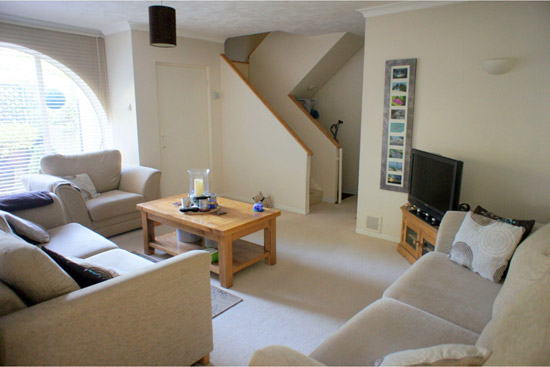 Quite literally too, as this one only went up for sale yesterday. I know, you wait ages for one, then two come together. The last one sold very quickly, so perhaps the people selling this one realise that there is demand for these particular houses right now.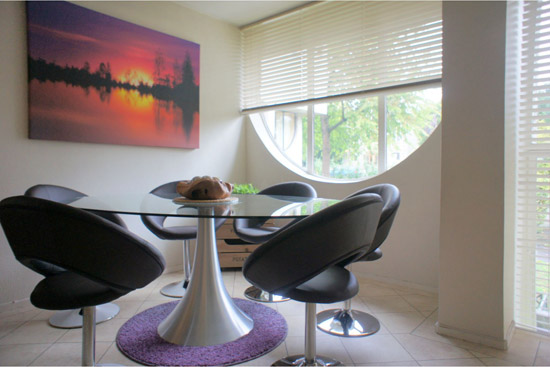 This one is both similar and different, if that makes sense. Yes, the architecture and the house is almost identical. But the finish is very different. Oh and this one is a little cheaper too. I'll come to that in a moment.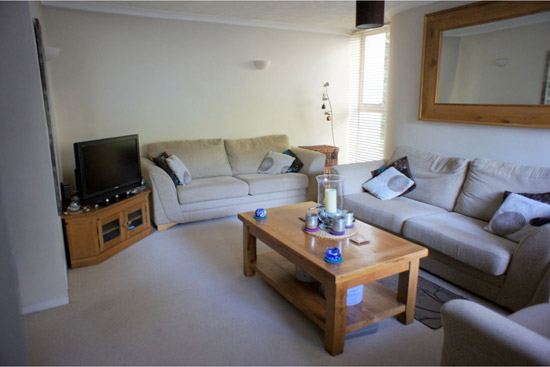 But for the uninitiated, let's talk about the architecture itself first. This house is one of 32 of award winning brutalist dwellings that can be found around Apex drive, all of which dae back to the mid-1960s.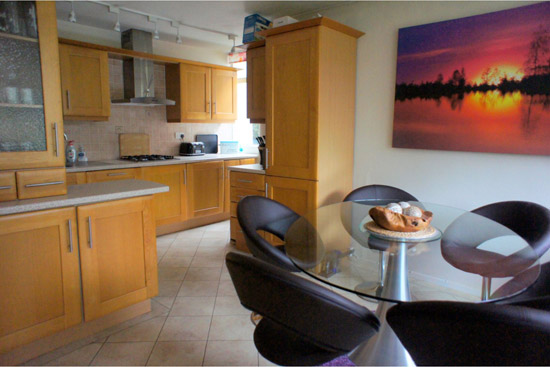 It was a brave and bold design back then and over time, that hasn't really changed. What has changed is a growing passion for this kind of brutalist dwelling. A decade or so ago this might have been more of a tough sell. But in 2018, this is a very cool piece of domestic architecture.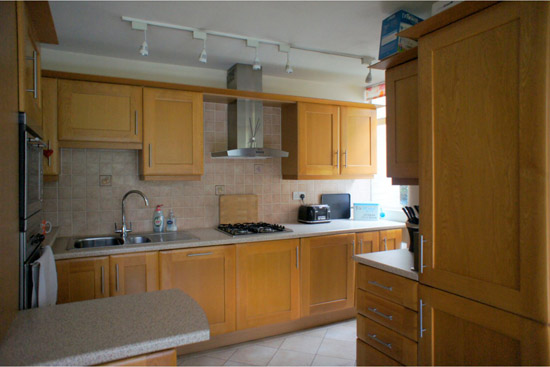 The issue, in terms of the houses I have featured in the past, is dealing with the interior. 50 years is a long time and all the houses that have come onto the market have been updated in some way or another. This one is no exception.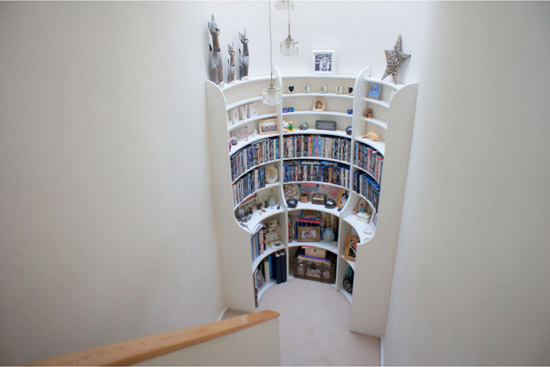 Whereas the last one went for something of a retro/modern finish, this one has gone rather traditional and neutral. That's no criticism, it is someone's personal taste. Personally I would have worked with the 1960s theme and gone for something more modernist and/or space age. But this isn't my house.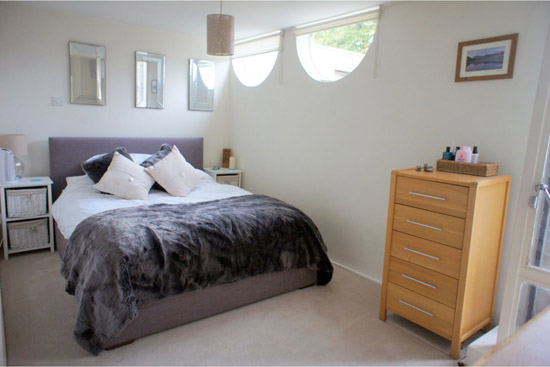 By going neutral, it does create something of a blank canvas for the next owner. The furnishings are going, so it's up to you what you do with the house. There is scope for a more radical finish and of course, all those interesting windows and curves and still in place to help you along the way.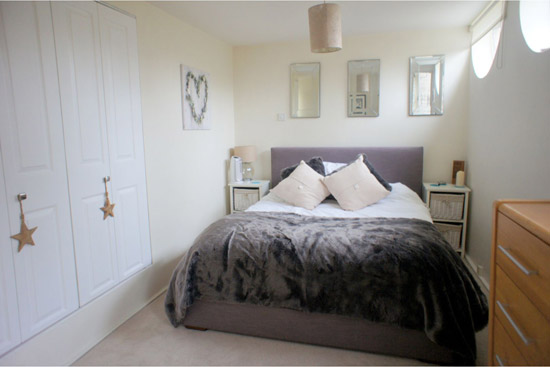 As for living space, that starts off with the entrance hall and study, leading to the double aspect living room with views over the private patio and a separate utility area with downstairs WC.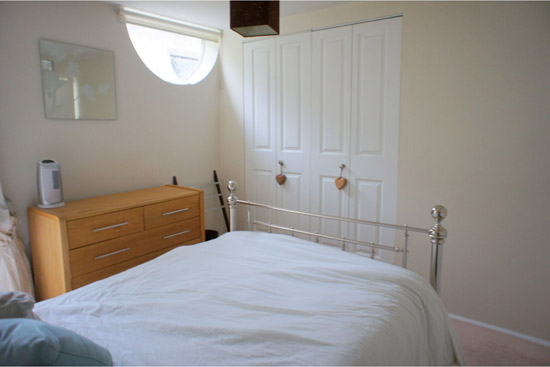 Upstairs you have a large double aspect and open plan kitchen / dining area with three large windows, so plenty of natural light and views over the communal areas and Frimley church. There is also a bathroom on this floor.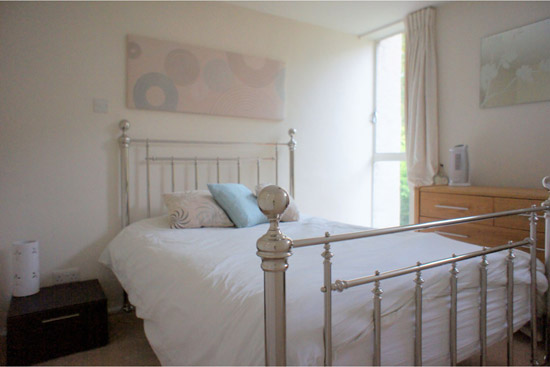 Finally, thee second floor accesses three bedrooms and some 'useful' storage space. The master and second bedrooms are both described as 'generous doubles' with built-in wardrobes.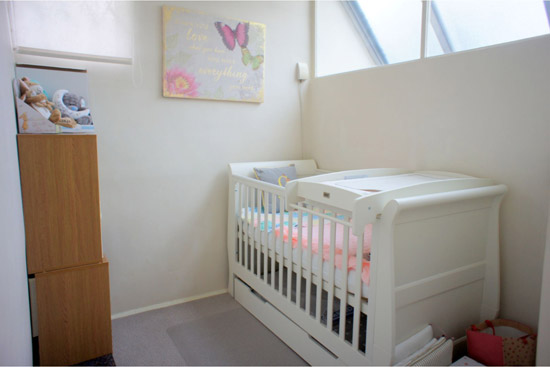 Outside space is a private garden/patio area and you get access to that staple of the 1960s modernist house, the extensive and private communal gardens.
As I said, a little cheaper than the last one I featured, with this one on the market at £325,000.
Images and details courtesy of Purple Bricks. For more details and to make an enquiry, please visit the website.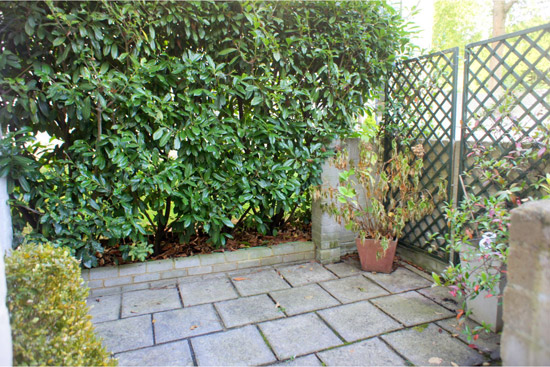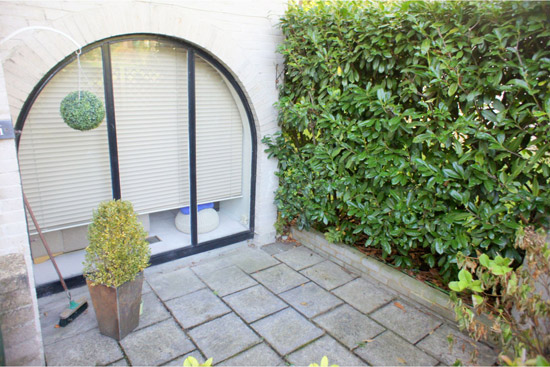 Property Location