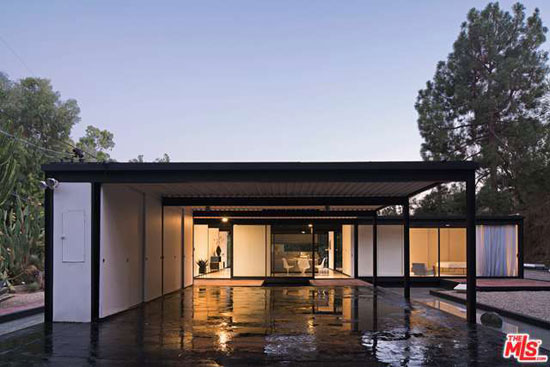 It is commonly known as the Bailey House, but we will go with the 1950s Pierre Koenig-designed Case Study House #21 in Los Angeles, California, USA, which is back up for sale.
Back on the market because this house was up for sale at a much higher price back in 2016 and withdrawn some time later. Fast forward two years to the month and it is back, still looking as amazing as ever.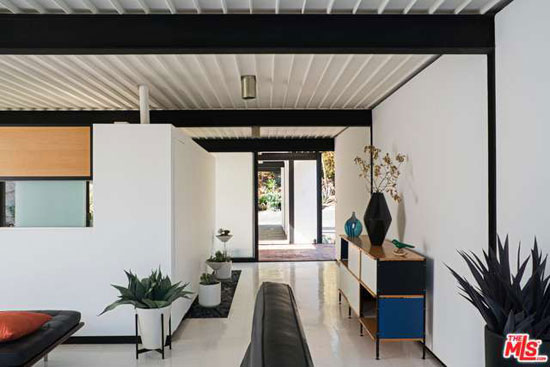 This is an icon of midcentury modern design and on the high points of the Case Study programme, the project that reimagined modern living for Arts & Architecture magazine.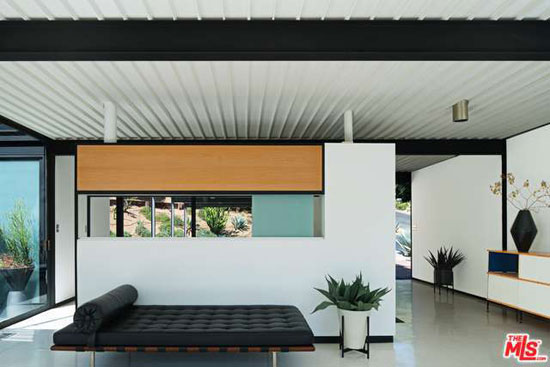 As you probably know, the project invited leading lights of the architectural movement in the US from the mid-1940s through to the mid-1960s to produce model homes, ideally without breaking the bank.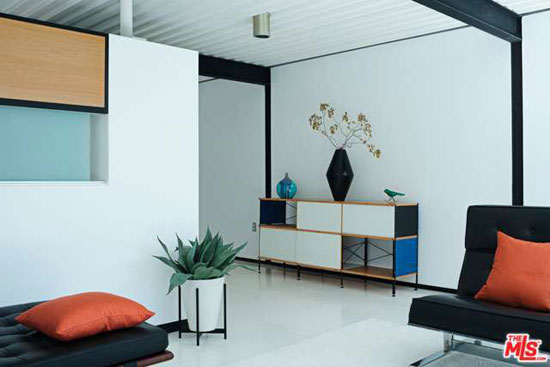 This one is #21 (or sometimes #21B) and was commissioned by psychologist Walter Bailey and his wife Mary, dating back to February 1959. It is still as striking today as it ever was. That's perhaps no accident.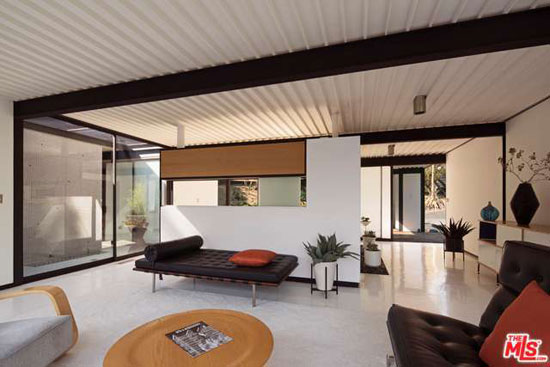 In 1997, Pierre Koenig was asked by the then current owner of the home to restore the house to its former glory after some ill-advised changes. This was completed in 1998. Since then, it's just been a matter of keeping on top of things, which thankfully has been more than taken care of. It is now, quite rightly, a listed monument. So should stay in this condition for future generations.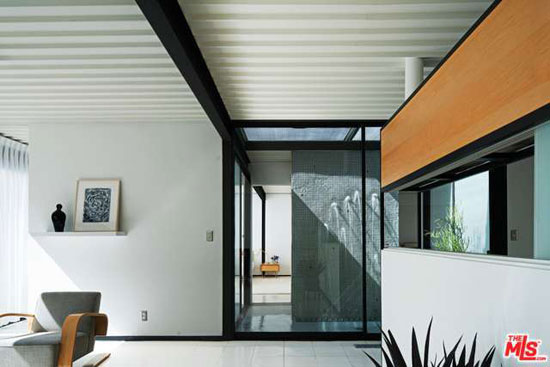 The house is also pretty much the picture postcard of midcentury modern design and a template for much that has come since, 20th and 21st century.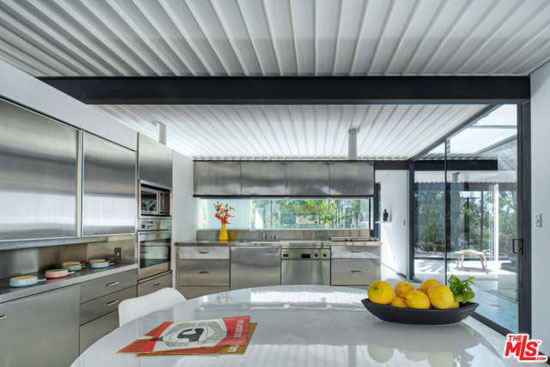 A steel-framed house, it is all about light and space, with huge windows, beams and accommodation that flows from one room to another. Talking about the rooms, the house also differentiates the the 'public' and 'private' rooms, separating them with a central core that houses the bathrooms and the mechanical room.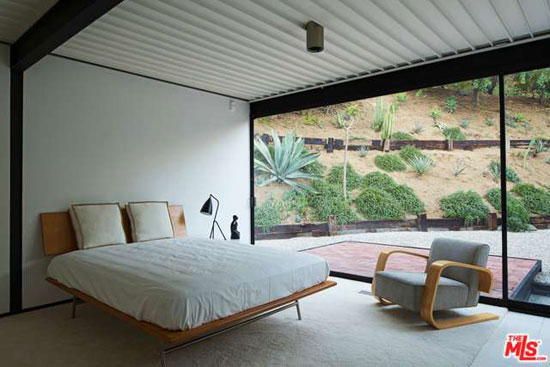 Some lovely design touches too, including water ponds that circulate to the roof and return as fountains. That's clever.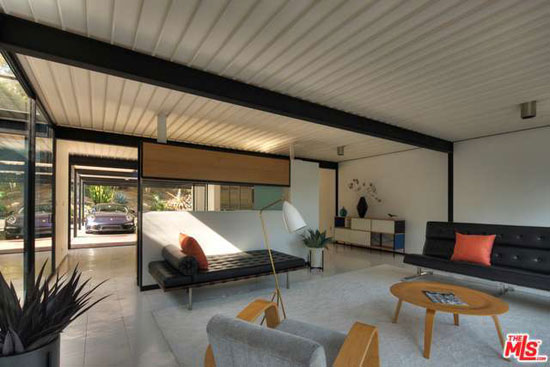 Space isn't as extensive as you might think. The Baileys were a couple with no children, wanting a house purely for their own needs and lifestyle. As a result, this is a two bedroom, two bathroom property covering 1,280 sq. ft.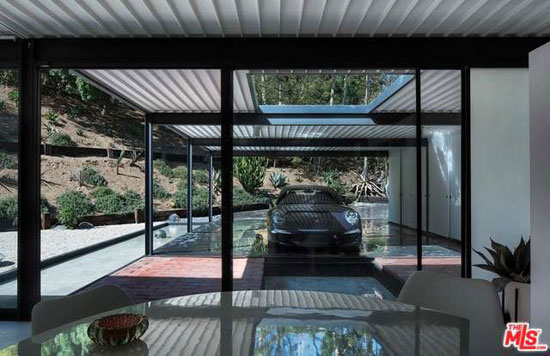 If you check the agent's site, you can compare original photos (those iconic Julius Schulman shots) with current agent imagery. As we said, little overall looks to have changed, with the exception of some inevitable contemporary detailing (in the kitchen for example). But nice to compare and contrast.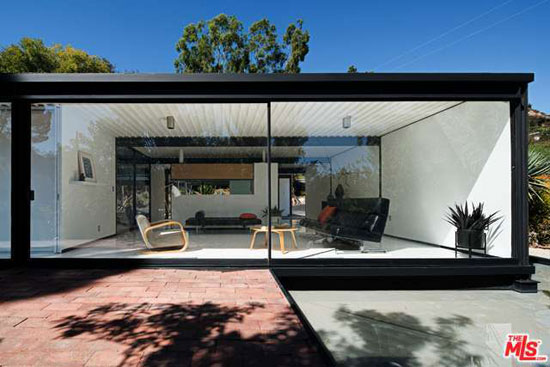 Even better, book a viewing. The house is on the market again and as such, ofers a great opportunity to check it out at close quarters. As long as you are a serious buyer, obviously. I suspect the agent isn't going to waste his or her time doing tourist tours.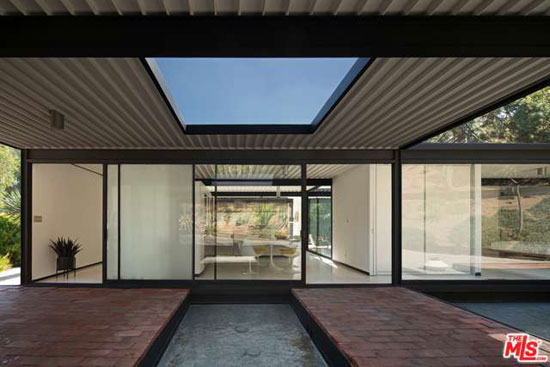 To be a serious buyer right now, you will need around $3,600,000. That's down from a previous $4,500,000.
The new agent is Pacific Union and you can find out more and see all the new imagery by visiting its website.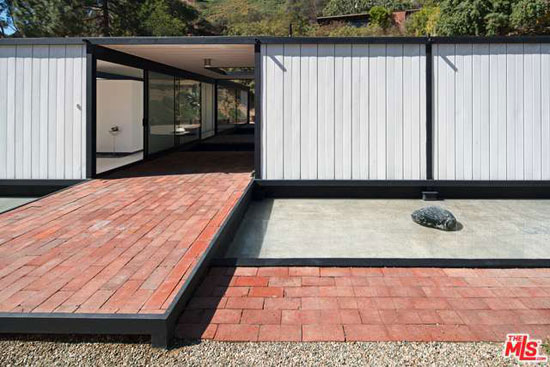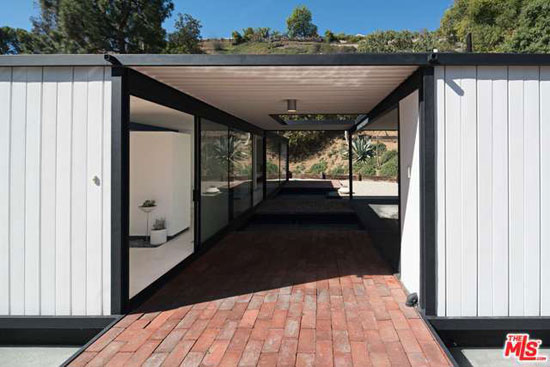 Property Location