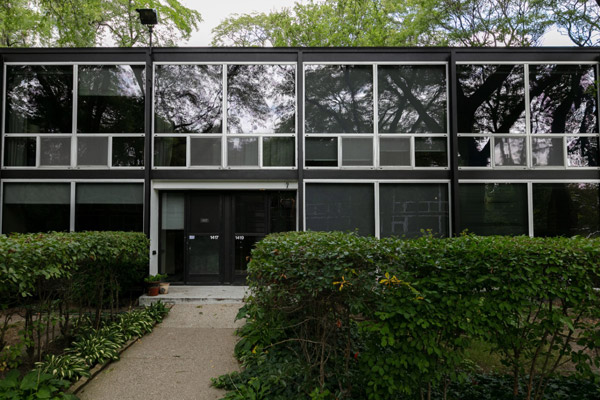 A development I have covered before, but this 1950s Mies van der Rohe townhouse in Detroit, Michigan, USA does come with added potential.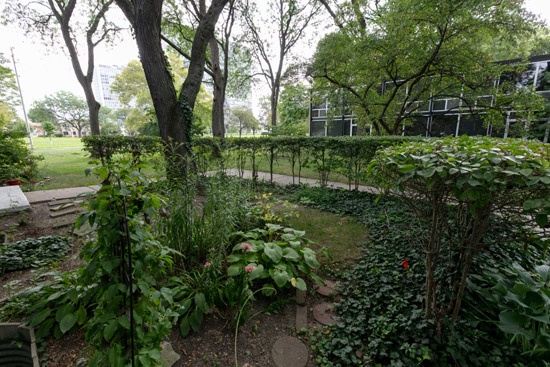 That's because this townhouse comes in a fairly original state, before any major renovations have been carried out. That's always a big selling point for me.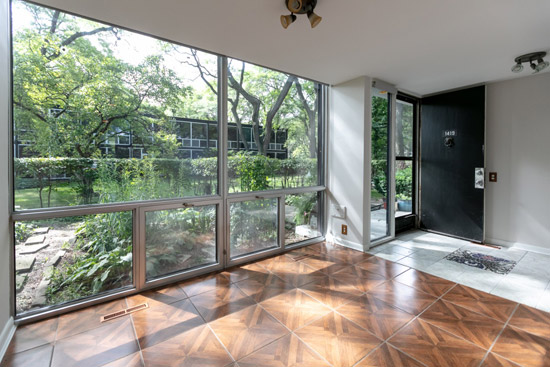 As for the house itself, I always had these down as being from the 1950s and I'm sure that's the case, even if the agent has this does as late 1960s. The Mies Van Der Rohe townhouses were part of the early phase of the Lafayette Park development, dating to around 1959.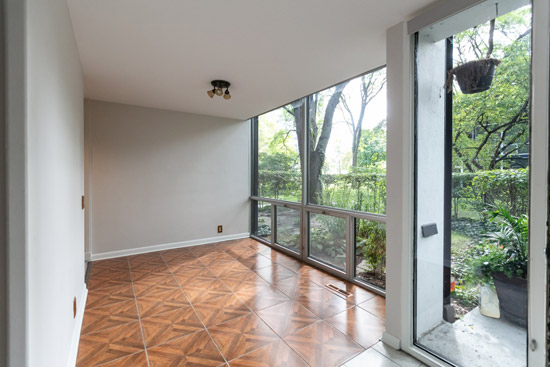 As you can see, the houses were well ahead of their time too. This is the kind of modernist development you would expect to see at least a decade on and to be honest, if it was built today it would happily be classed as forward-thinking modernism.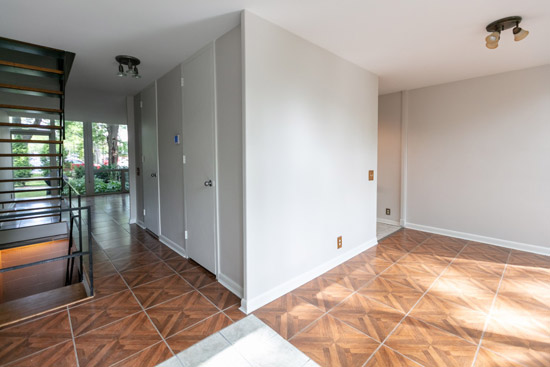 This is pretty much what a lot of modern-day buyers want. Open spaces, large rooms, a decent amount of accommodation and walls of glass to boost the views and the natural light. Good design really doesn't age.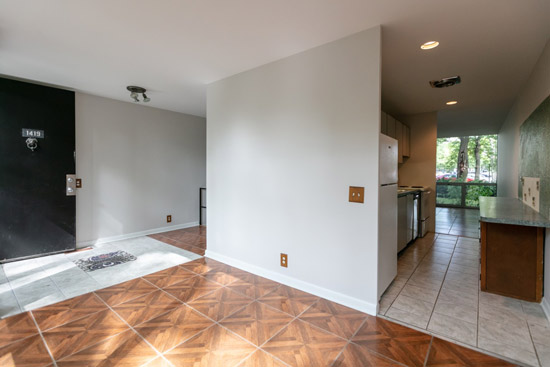 What perhaps does age is a finish. But again, the design of this townhouse is fairly minimalist and although you probably need to add in some character / personality to bring it back to it best, maybe update the kitchen and bathroom to something more in keeping and possibly finish off the work in the basement, much of what you see is original and timeless. On the face of it, the house doesn't need a lot of work to bring it back to its best.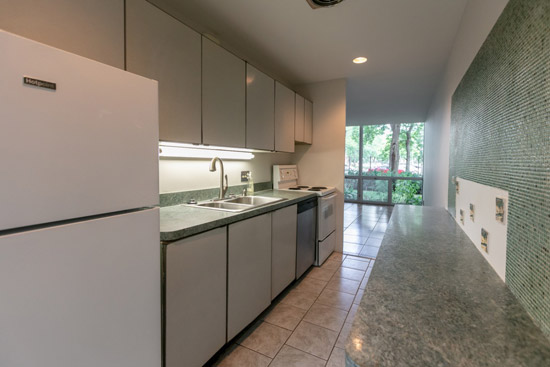 As for space, you get the open reception area, the galley-style kitchen, an open staircase, three bedrooms and 1.5 bathrooms. There is also a large basement here, which has been worked on but really needs a little more work to sell itself. Communal outside space as well and what seems like a lovely setting in the heart of the city.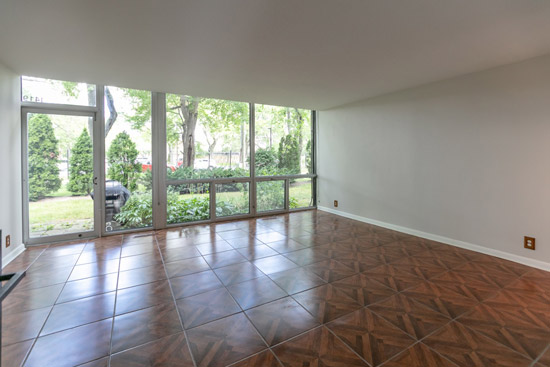 So a blank canvas of sorts that needs a few tweaks to bring it back to itself.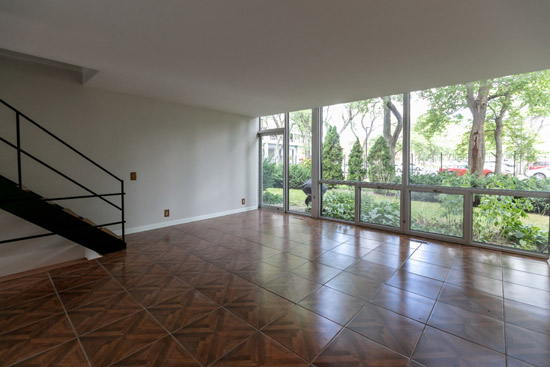 Probably worth noting too that as a resident you get building/grounds maintenance, security, water service, basic cable TV and internet, window washing, co-op insurance, management company fees, audit fees, snow removal, trash pick-up and a recycling service, as well as insurance. That's all covered by the 'association fee', which is obviously something to look into before buying.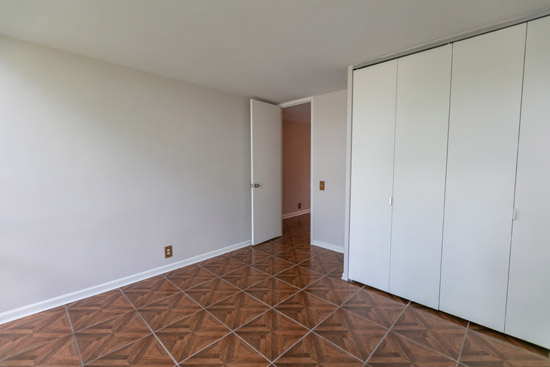 Talking of buying, the house is on the market right now for $325,000, which is around £247,000. Prices have gradually risen over the years for these, but they still sound decent value to me.
Images and details courtesy of O'Connor Real Estate. For more details and to make an enquiry, please visit the website.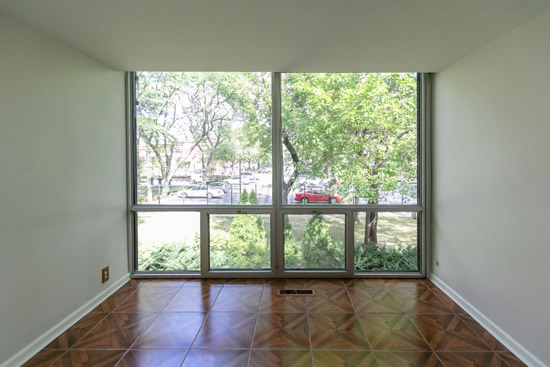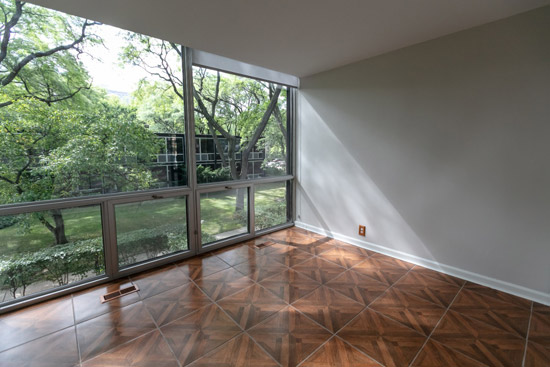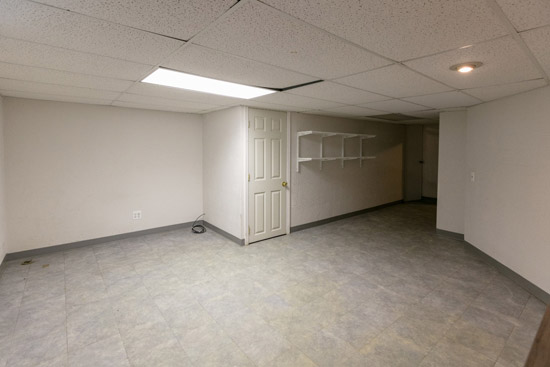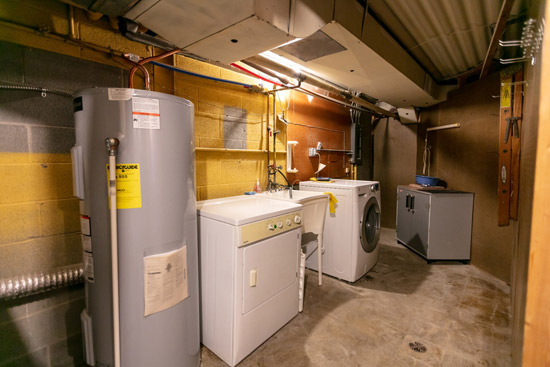 Property Location