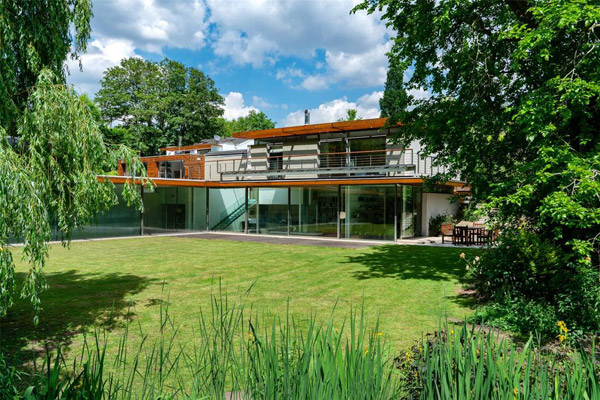 Something very cool, but very pricey on the market, The Wallace House by Richard Paxton in Highgate, London, N6.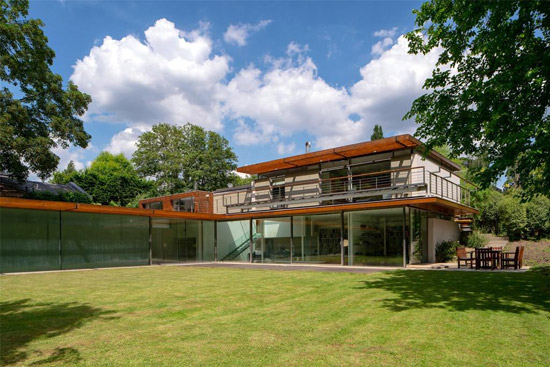 It looks newly constructed, but the house actually dated back to the 1990s. In fact, the house was built for Graham Wallace, CEO of Cable & Wireless at the time, with the property still bearing his name. Quite literally, there is a plaque on the wall.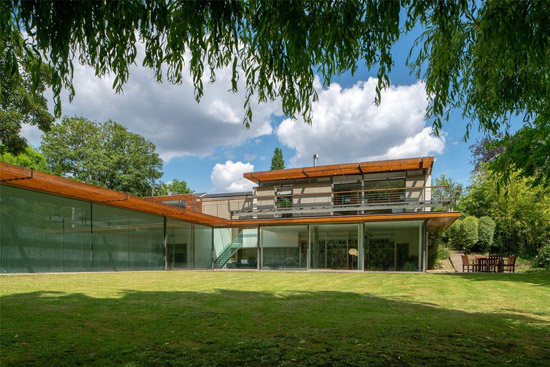 As for the architect, he sadly died in 2006, just short of his 50th birthday. But not before making his mark as part of the Paxton Locher practice (with Heidi Locher) and on a number of notable house projects and public buildings in London.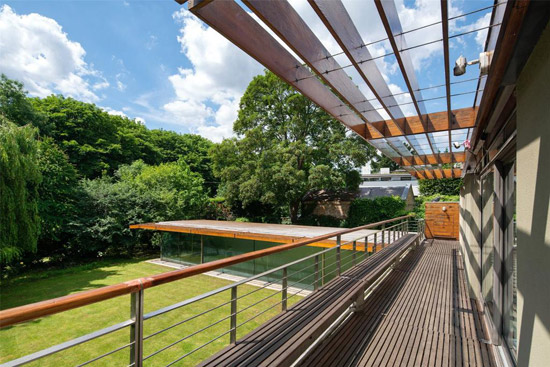 The most notable of his domestic projects is perhaps the revamp of the home of author Douglas Adams (one of a number of celebrity clients) and of course, this particular architectural statement.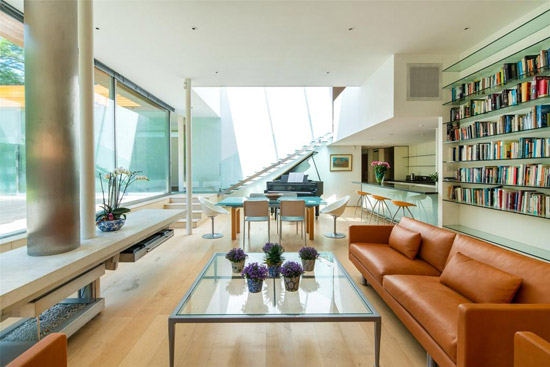 This place is quite stunning. Set behind gates on the western side of Fitzroy Park and sitting on a half acre site, Wallace House is bordered by Millfield Lane which leads onto Hampstead Heath and the swimming ponds. In other words, a tranquil spot despite being just four miles from London's West End.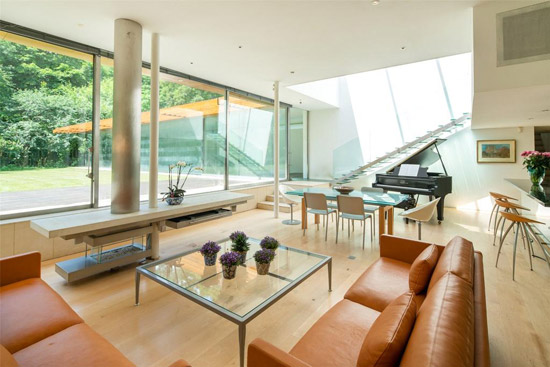 Details on the house are limited on the listing and imagery is only available for the external shots and the reception areas. But there is enough here to know we are looking at something special.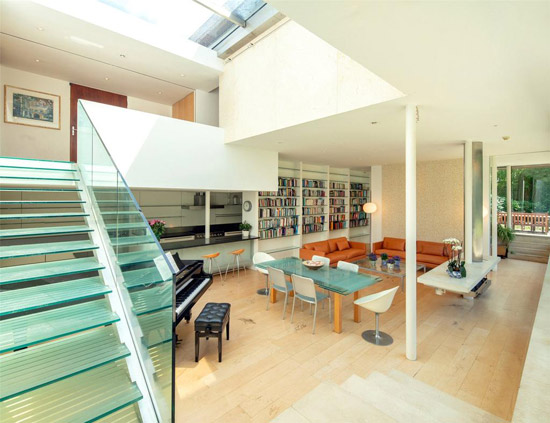 From the outside, the walls of glass are the calling card. Indeed, once inside, you will appreciate both the light that offers and the open space. A lounge area to die for, with everything from a library area, contemporary fireplace, kitchen access, high ceilings and a contemporary open staircase to the upper accommodation. All with views outside and across the garden.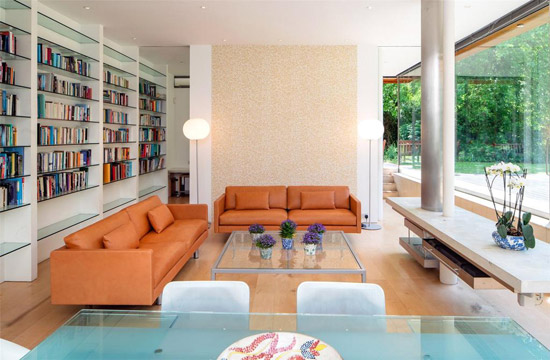 If you start to feel too lazy sat in your living room, that's ok. You have a pool for exercise. Yes, an indoor lap pool just a short walk across the house, again with views of the garden when you have a breather.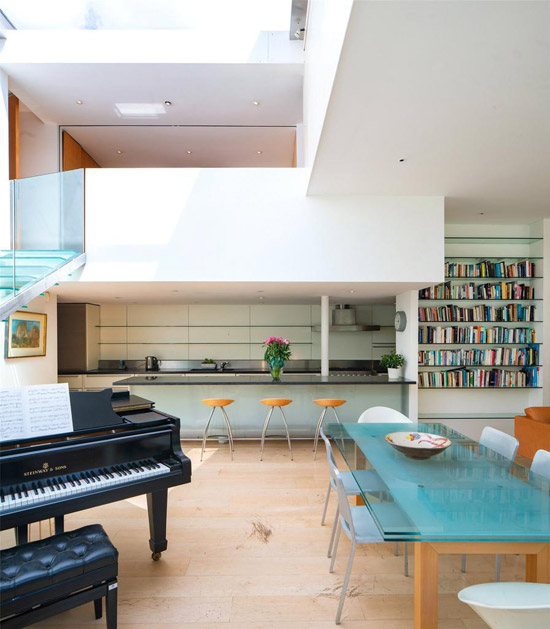 So much living space too. As I said, the reception is the dominant space on the lower ground floor, with kitchen, pantry and study also on that floor, all connecting to the pool area.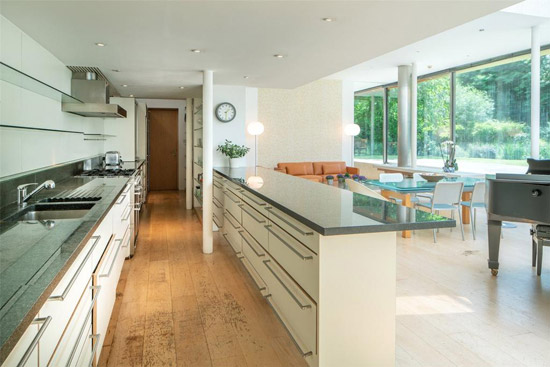 Head up to the raised ground floor and you get access to the master bedroom with en-site, three further bedrooms, two more bathrooms, a store room and access to the integral garage. Note that there is also a balcony wrapping around two of the bedrooms too.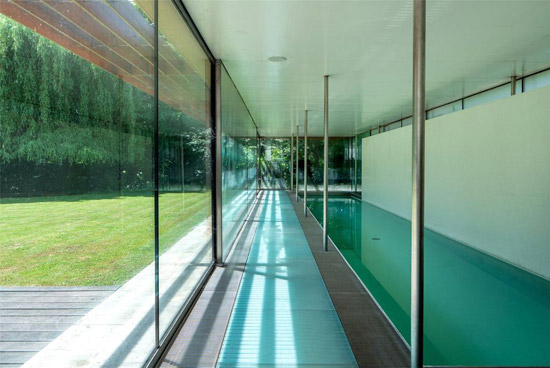 A first floor offers two more bedrooms, another bathroom and a terrace for those two bedrooms. 413 sq. metres in all.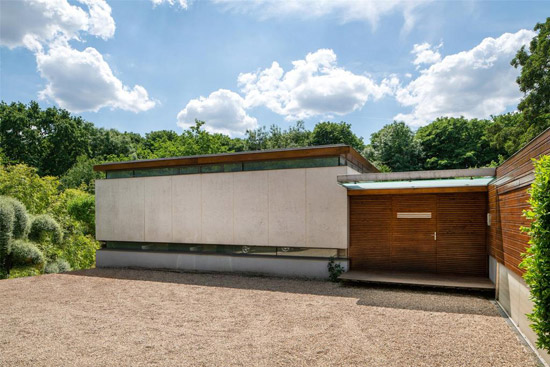 But that isn't quite all the space on offer. The 'Little House' has a further 142 sq. metres over two floors, available to use as a guest house, staff house or as a rental investment with a reception, kitchen, bathroom and a bedroom. Outside parking there as well.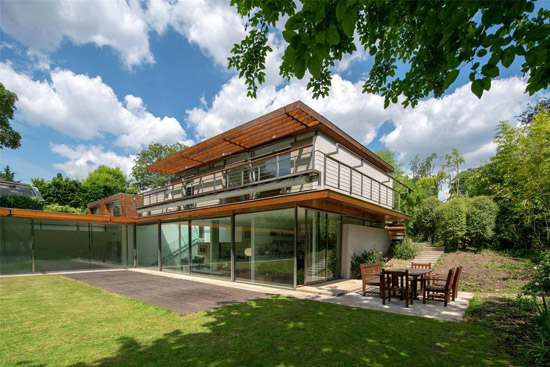 A sizeable house in a desirable area on a good-sized plot, backed up with architecture with a pedigree. Of course this house doesn't come cheap. If you have a healthy bank balance or a recent Lotto win, you can pick this one up for around £10,000,000.
Images and details courtesy of Savills. For more details and to make an enquiry, please visit the website.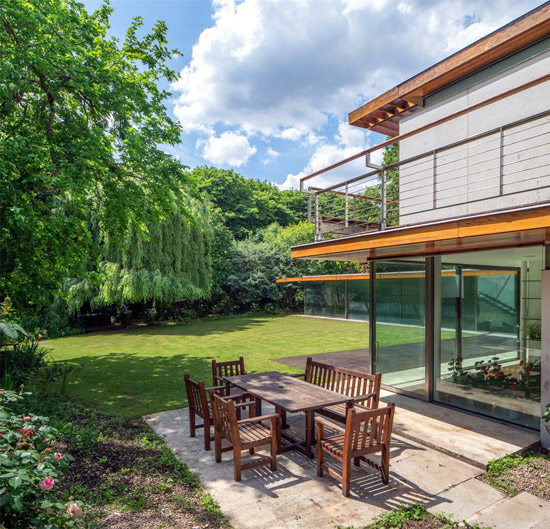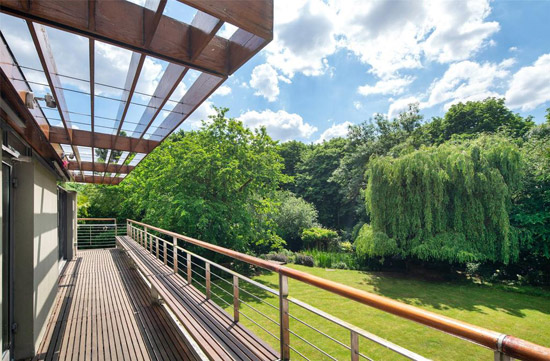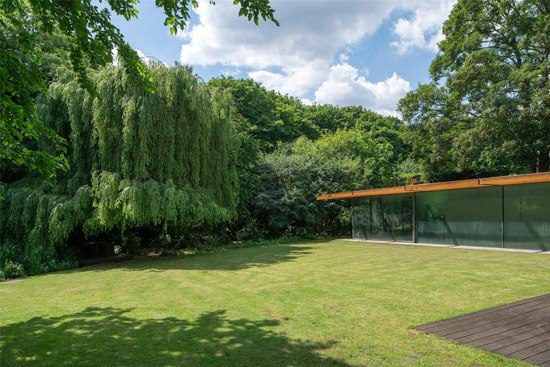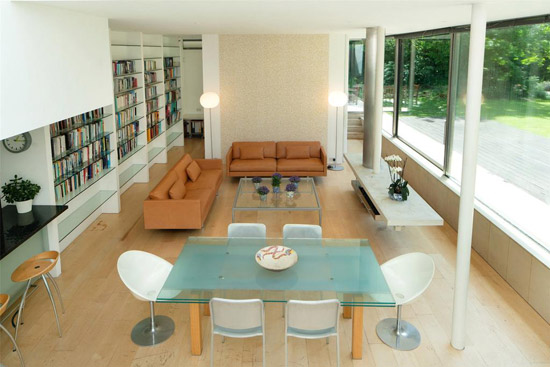 Property Location