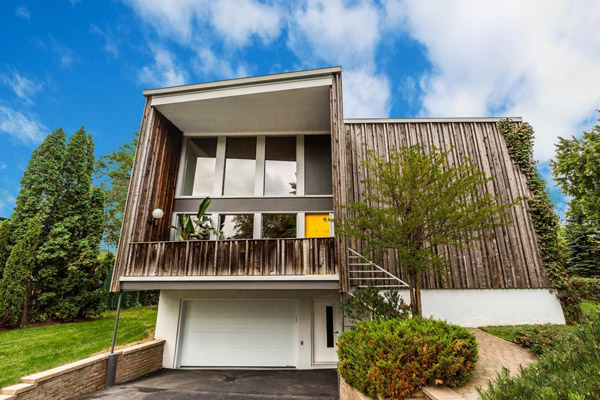 Not a great deal of detail on this, but thanks to Guillaume for pointing out this 1960s Marc Belanger modernist house in Monteregie, Quebec, Canada.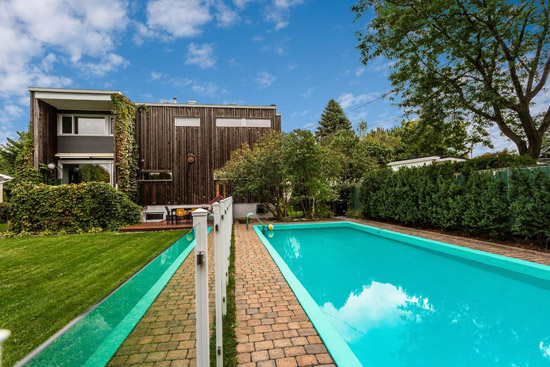 The house dates to 1967 and there might well be a link to Expo 67 with this house. if you don't know much about Expo 67, basically it was a world fair as part of Canada's centenary celebrations.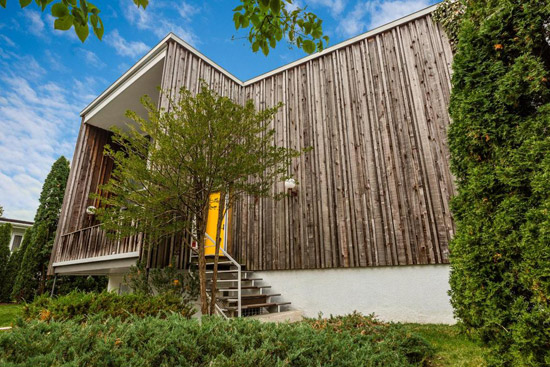 Pavilions were created for the event, sad were other buildings of interest. I featured a house built for the exhibition back in 2012 and of course, I have featured the most notable building of the exhibition in the past too, Habitat '67.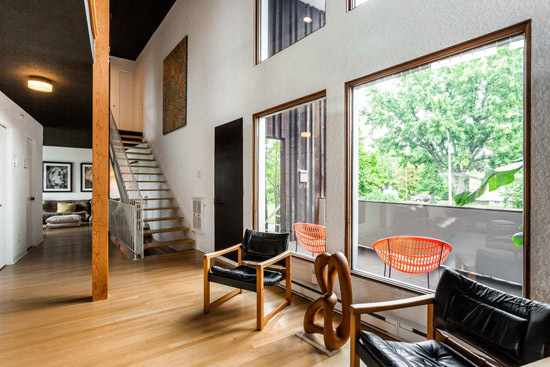 That said, I'm not sure if this one was built as part of the world fair, but Guillaume says it was and in terms of year of origin and geography (being in Quebec), you would assume it was. Not that it's a deal breaker one way or another.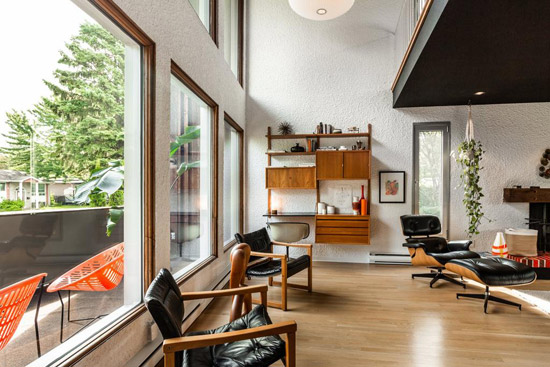 According to the agent, this 'Bauhaus style house' has been 'carefully renovated by architecture enthusiasts' and presumably in the fairly recent past.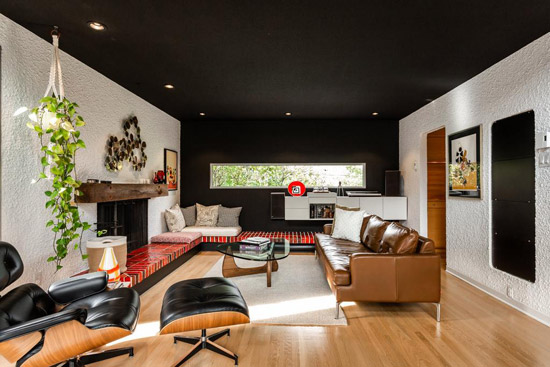 The agent adds that it offers 'privacy and functionality'. I would also add style and plenty of 'wow' factor. A good sized plot as well, which I will cover in a moment.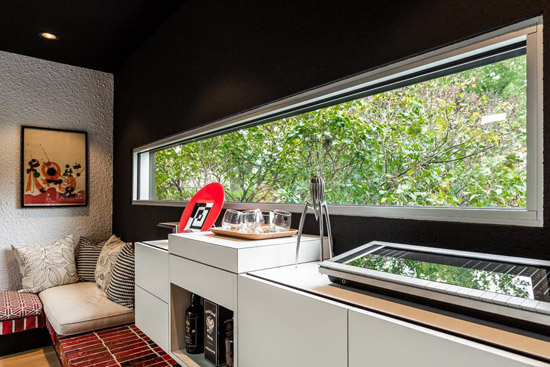 For now, the house. The front facade is the key shot here. The wood cladding, the balcony area and of course, the glazing, which hints at the double height living area inside.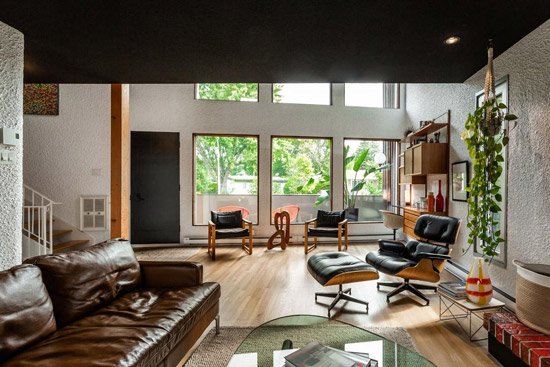 There is indeed a double height reception area just beyond that window, with a galleried area above and an open tread staircase leading up.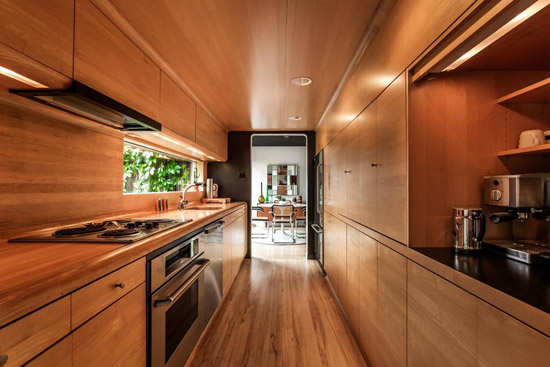 The careful renovation is evident throughout. From the finishes through to the period details, the modern era upgrades (very much in keeping with the 1960s architecture) and of course, the scattering of midcentury and modernist furnishings throughout.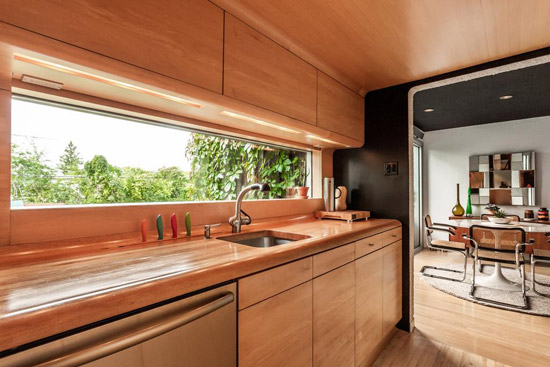 Love the black and white colour scheme and the subtly curved doorways and the textured walls as well. Oh to be a child with a George Nelson desk in your bedroom too.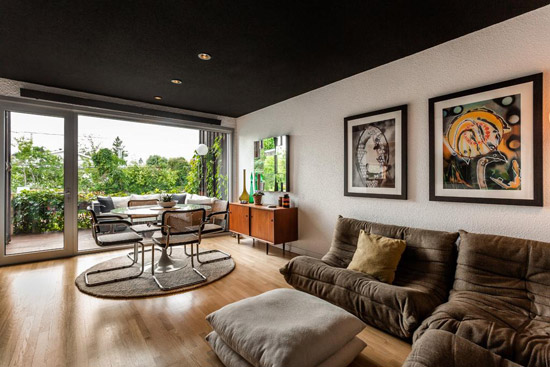 Quite hard to judge the space, but there seems to be three bedrooms, three bathrooms and that expansive reception, along with a very minimalist home office area and a very cool kitchen.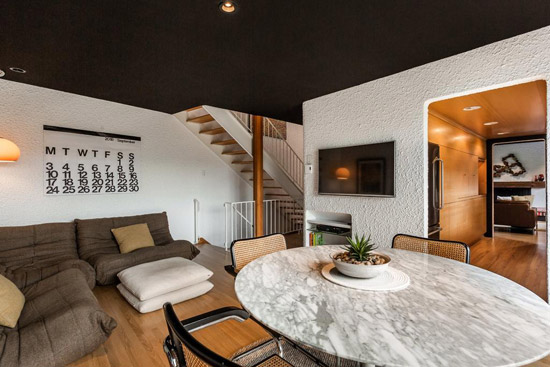 Plenty of outside space as well. The plot covers 10,229 sq. ft. in total and as well as the gardens / lawns, there is also an outside swimming pool and an integral garage.
A very striking place and on the market for $699,000, which works out at around £415,000 at the current exchange rate.
Images and details courtesy of ReMax. For more details and to make an enquiry, please visit the website.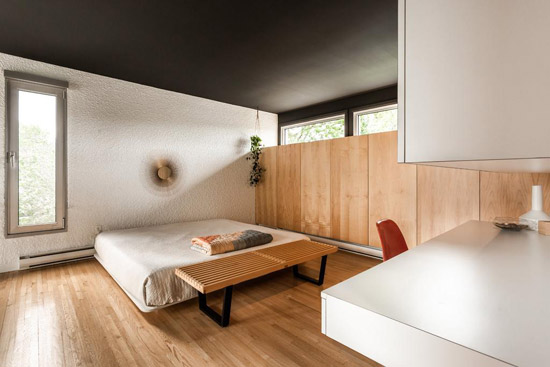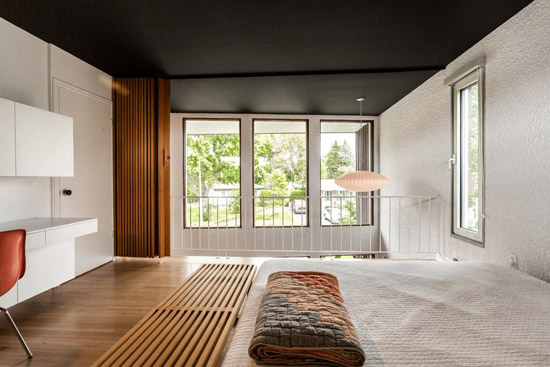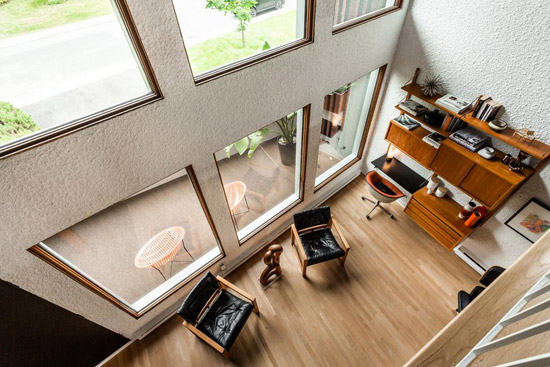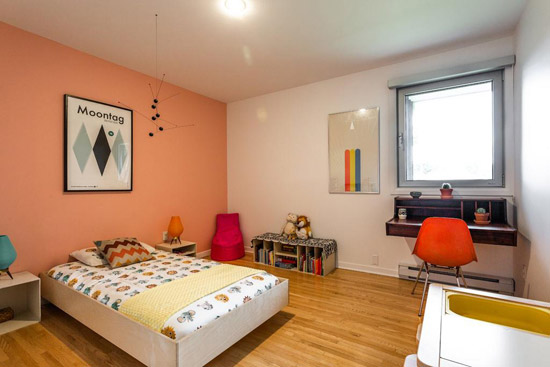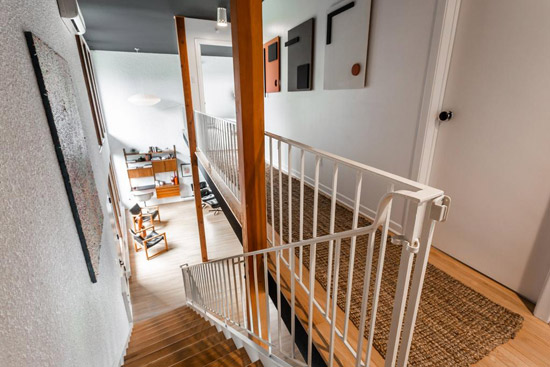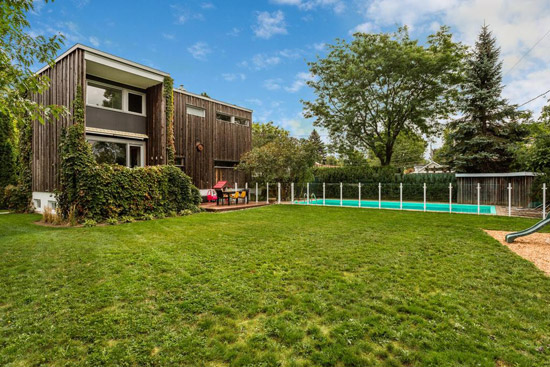 Property Location