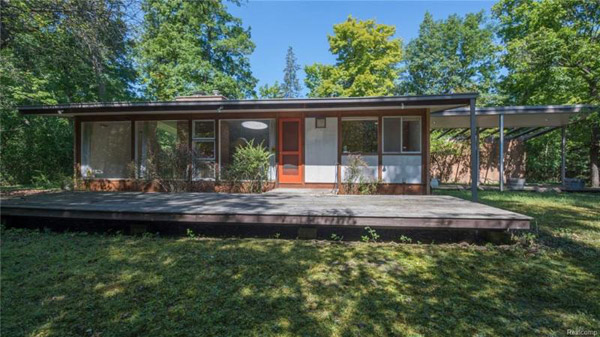 First time on the market for this 1950s Minoru Yamasaki midcentury house in Bingham Farms, Michigan, USA.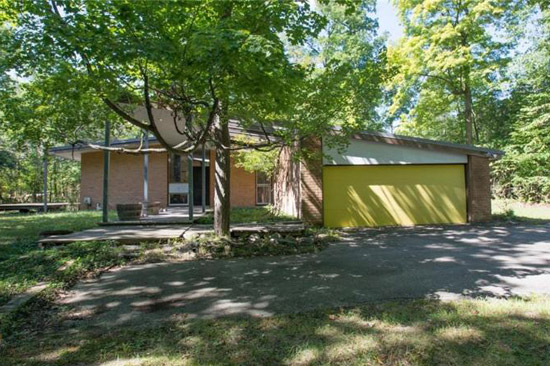 Thanks to Christopher for letting me know about it and the word of warning. As well as pointing me in the direction of the house, he adds that because of the value of the land and the condition of the home, it could face the bulldozer unless a sympathetic buyer is found. Is that you? Read on if so. Or just read on anyway.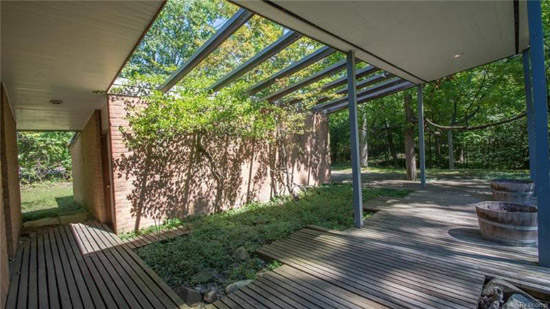 Minoru Yamasaki was an American architect and perhaps best known for designing the original World Trade Center in New York City. But before that, he worked in the Michigan area, initially for Shreve, Lamb & Harmon (designers of the Empire State Building) and later for his own firm, Yamasaki & Associates.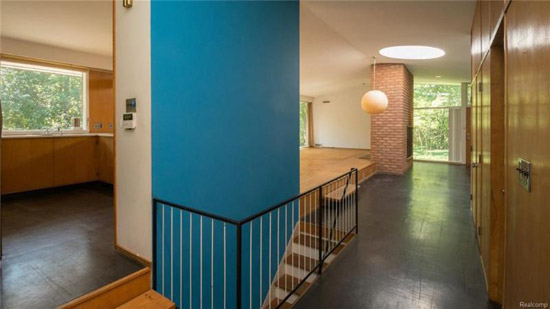 This one dated back to 1953, not long after he set up his own firm and isn't quite as you expect from someone whose most noted works are more modernist than midcentury modern. But this house is very much of the latter.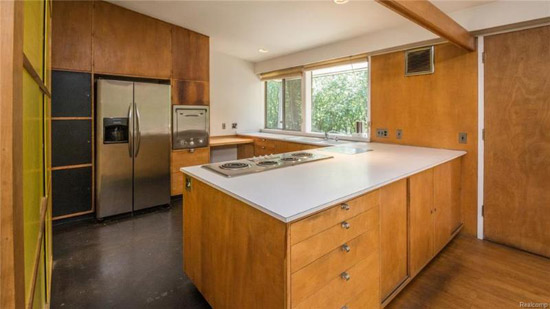 The house sits in two acres of land (hence why developers might be interested in it) and as you might expect of a 'first time on the market', has changed very little since the 1950s. If at all.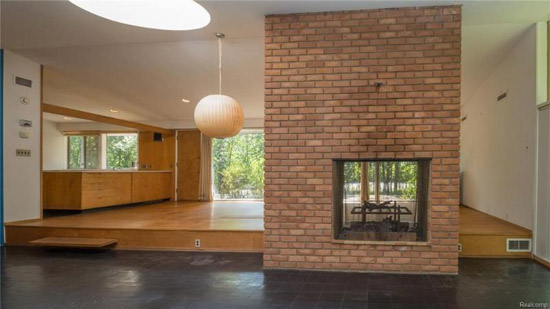 There is much to appreciate from this single-storey property. Open spaces, expose brick, original wooden cabinetry, what look like the original kitchen units, full height windows, skylights, even a George Nelson globe fitting hanging from the ceiling of the reception.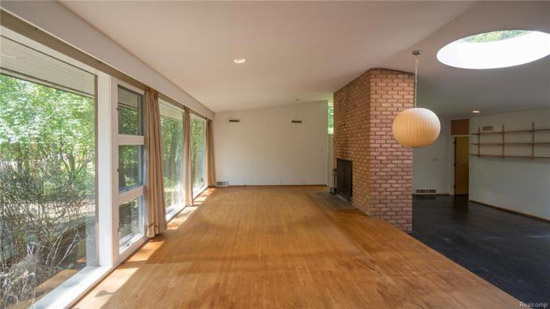 Yes, it needs some work here and there, perhaps more than is evident from the photos. That's for you and a survey to work out. But this could be a dream midcentury pad for someone.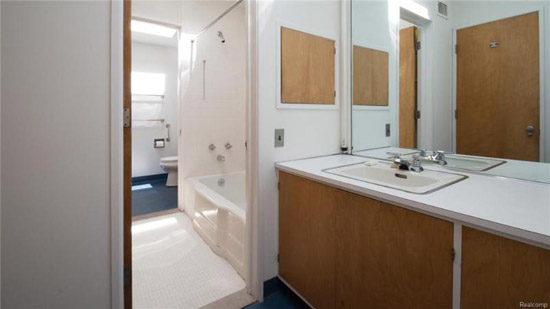 You get 1,655 sq. ft. of living space here, which includes three bedrooms, one full bathroom, one half bathroom, the kitchen area and that expansive and open reception area. The latter also features a double-sided brick fireplace.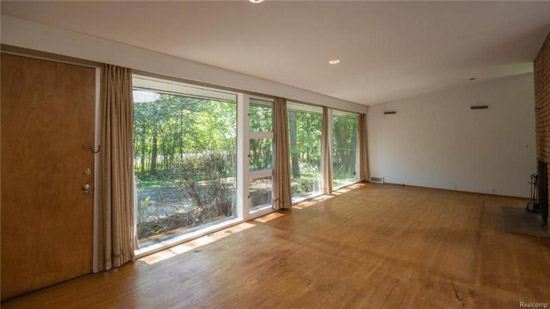 There is also a shirt bridge from the kitchen door to a large deck and beyond that is a 'zen garden', a hallmark of Yamasaki design.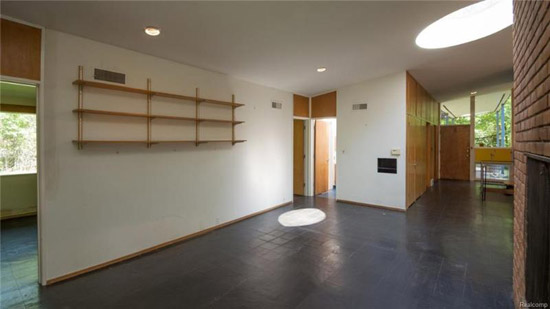 I don't know the market or the pricing for this area, but $459,900 works out at around £346,500. Not cheap, but you would hope someone sees the value of this one and preserves a house that really does need saving.
Images and details courtesy of Real Estate One. For more details and to make an enquiry, please visit the website.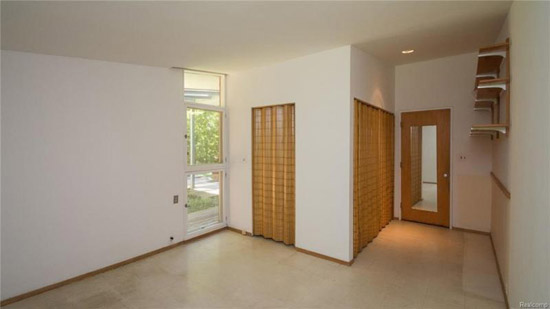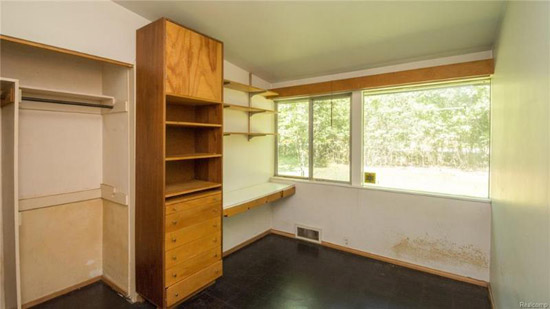 Property Location