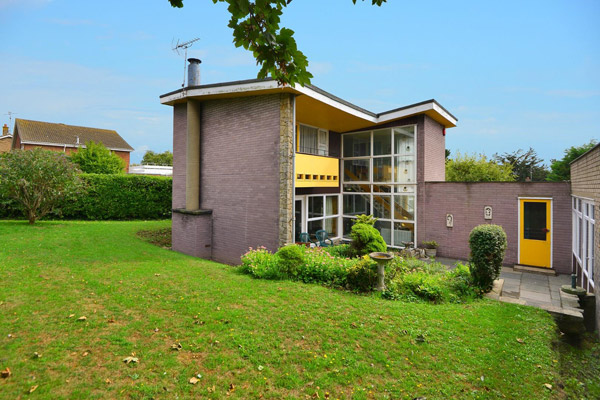 This is wonderful for two reasons, but primarily because it is a 1960s midcentury time capsule in Broadstairs, Kent.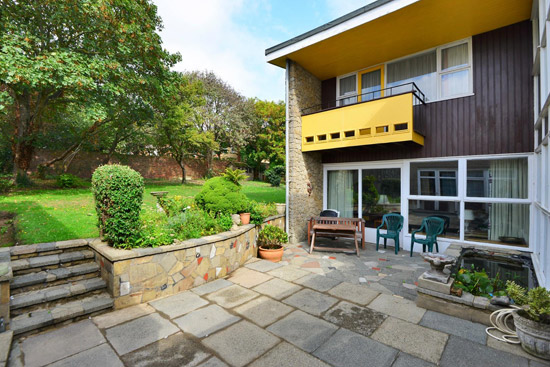 But I am fascinated by this one for another reason. This is obviously the home of a rock or pop star of some years back. I'm saying that both because of the guitars all hung on the wall, along with the gold discs. But I can't quite zoom in enough to see what it says on those gold discs.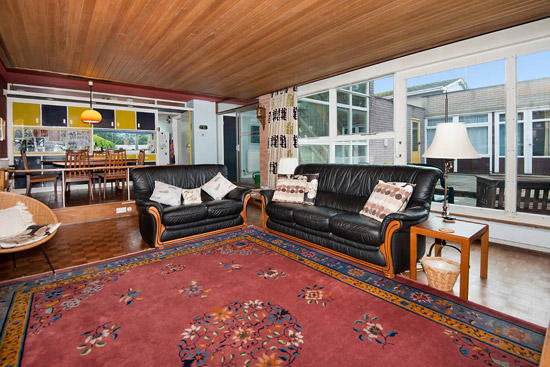 But I would guess it was someone who was at their peak in the 1960s, earning enough money to construct this wonderful and quite substantial period piece. If you have any ideas, do let me know. There are other clues too if you fancy a game of 'Through The Keyhole'. Of course, that's all guesswork. It might simply be a music teacher!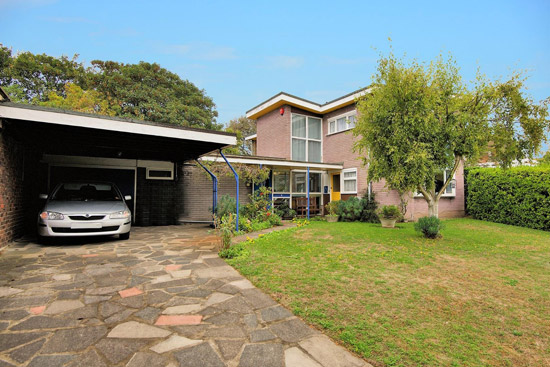 But I'll put that one aside to focus on the architecture on offer here. Very much of the 1960s, this is a heavily glazed property with angled roof and a wonderful and colourful period balcony off the master bedroom.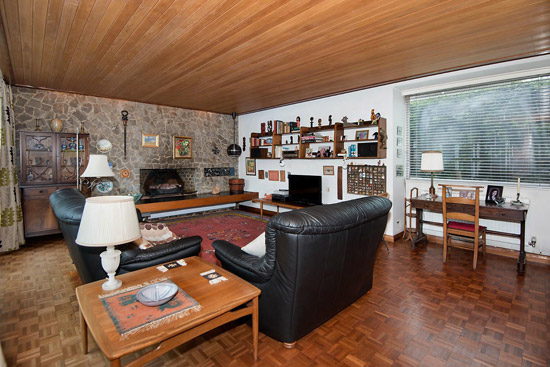 Best of all? This really hasn't been touched at all. Well, maybe a window upgrade and perhaps a new sofa at some point. But beyond that, this really is a 1960s time capsule.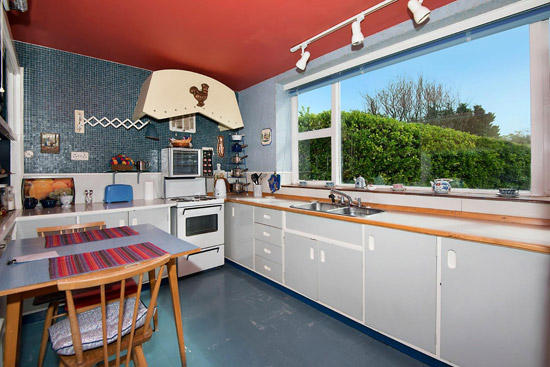 Everything is still in place. Stone feature walls, parquet flooring, wood ceilings, the original kitchen and bathroom, period built-in units, the original staircase (against a heavily glazed wall) and of course, a good selection of 1960s furniture and furnishings. There's even some original wallpaper in place here.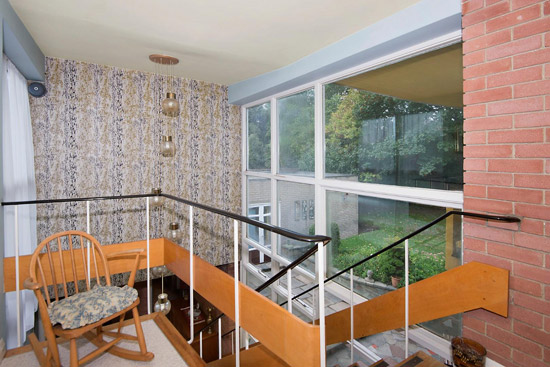 Now I'm not going to say this is perfect. That's quite obviously not the case. Someone will need to do some kind of update or upgrade here, even if it's just clearing it out and reworking the kitchen and bathroom. It might be interesting, but it probably isn't ideal for the modern-era family as it is.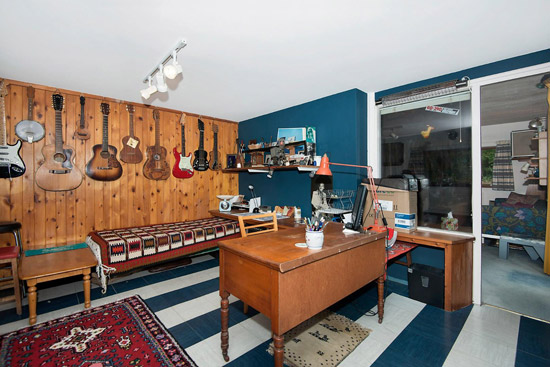 But it does have so much potential and a good location too, which is a 'highly sought after' spot a few hundred yards from Dumpton Gap's clifftop and beach.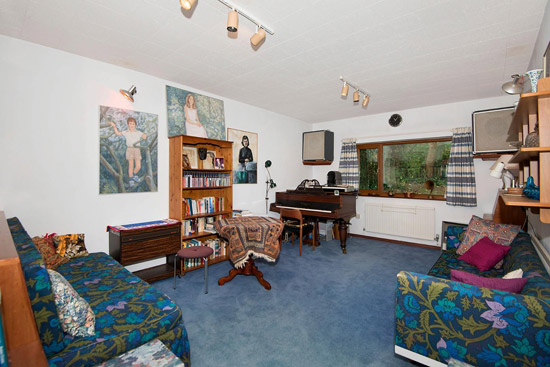 As I said earlier, a decent amount of living space as well. The ground floor is made up a large entrance hall, a 'spacious lounge' with a raised dining area, the kitchen, a utility room, a downstairs shower room and fourth bedroom, although this was originally a music studio area. A double car port finishes off the layout here.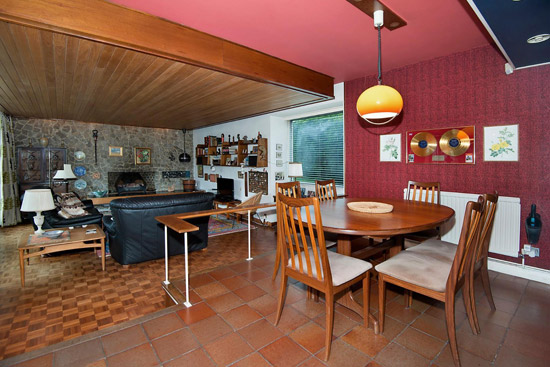 Head up to the first floor there are three good size bedrooms, all of which look barely touched since the early 1960s. The front bedroom has 'distant sea views' and a family bathroom.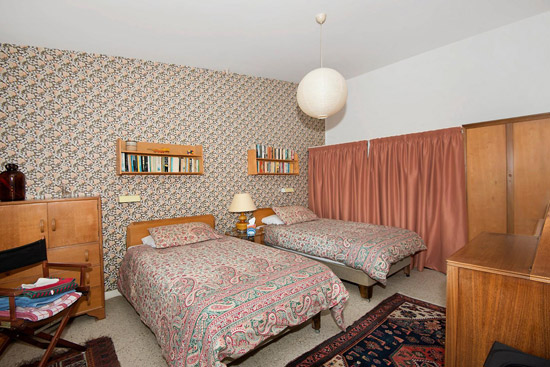 Outside there is a walled garden which is laid to lawn, plus off street parking which leads to the double car port.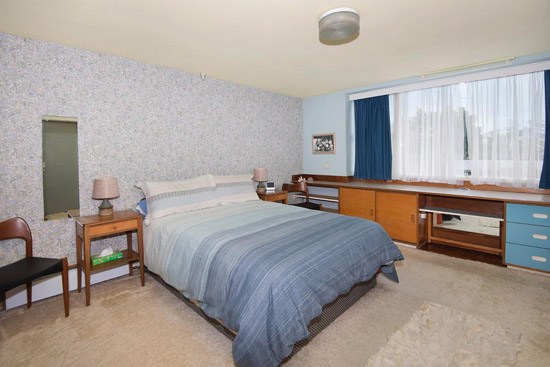 The agent adds that you have the option to 'keep the charm and character that this iconic 1960's home offers' or extend and modernise to create something new (subject to the usual permissions). Hopefully someone goes for the former.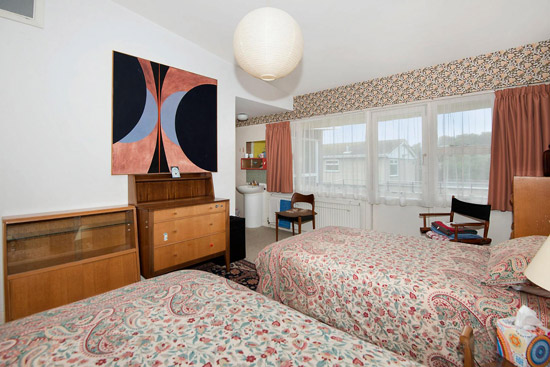 More details and some words from the current (and only) owner on the listing. If you like the idea of living here, it us up for offers over £560,000.
Images and details courtesy of Miles and Barr. For more details and to make an enquiry, please visit the website.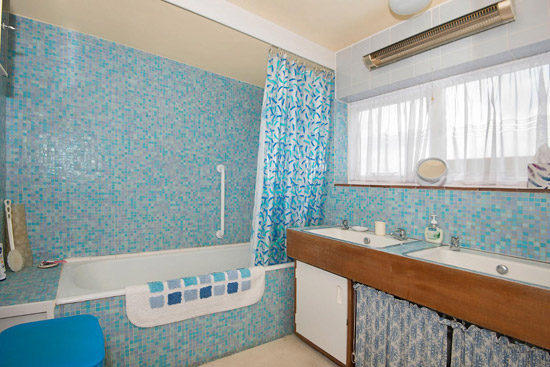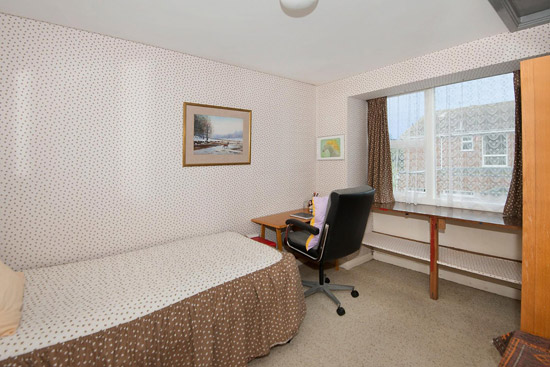 Property Location