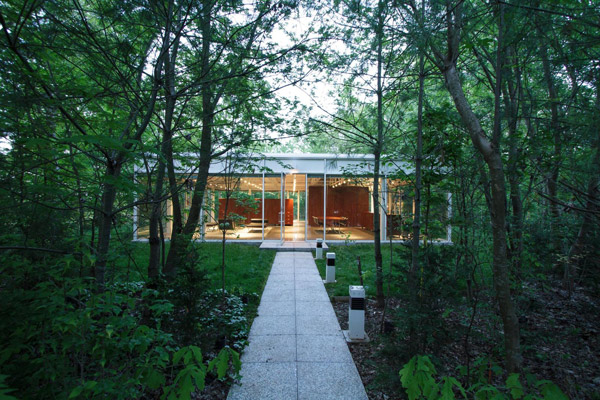 No, this isn't the Ferris Bueller house. But it is a William Starke Shell modernist glass box property in Knoxville, Tennessee, USA.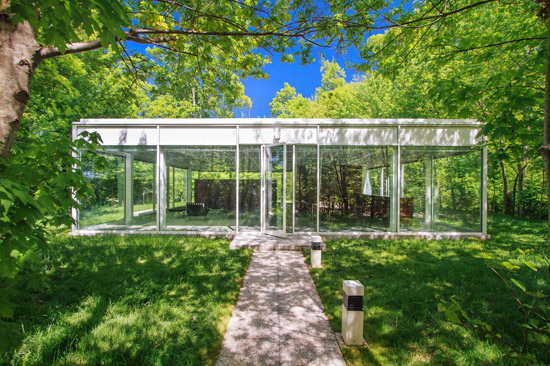 I say that because every time I feature a house with a design like this, someone asks if this is the house from the movie Ferris Bueller's Day Off. Of course, that one can be found in Highland Park, Illinois. This one is in Knoxville, Tennessee.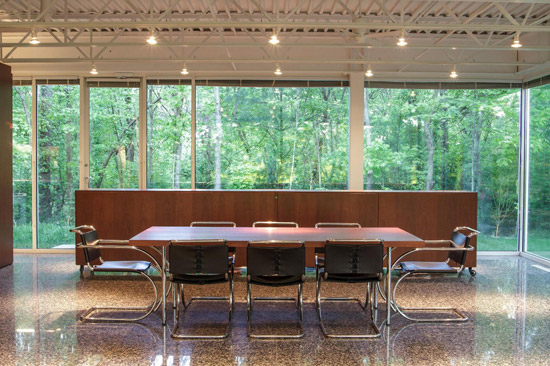 The Ferris house was also a 1950s build, whereas this one is more recent. Very recent in fact. But with a connection to its obvious inspiration, Mies Van Der Rohe.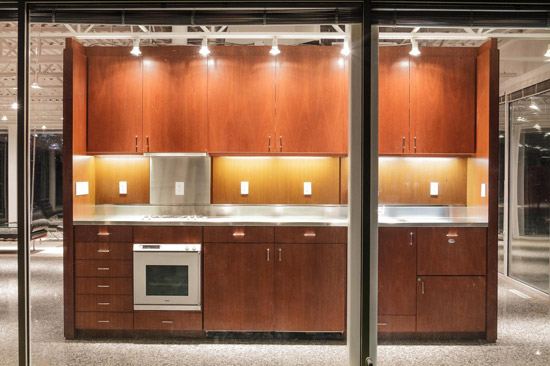 The architect was longtime University of Tennessee architecture professor William Starke Shell. Prior to that position, Shell picked up a master's of architecture from Columbia University before working with Mies Van Der Rohe in Chicago.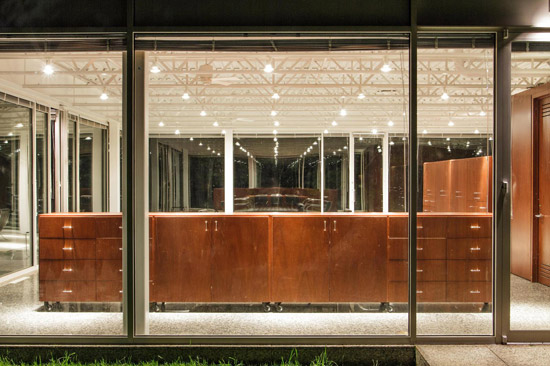 This house, which takes inspiration from the iconic Farnsworth House, site on an 80ft cliff on a 1.2-acre plot, so plenty to take in via those walls of glass.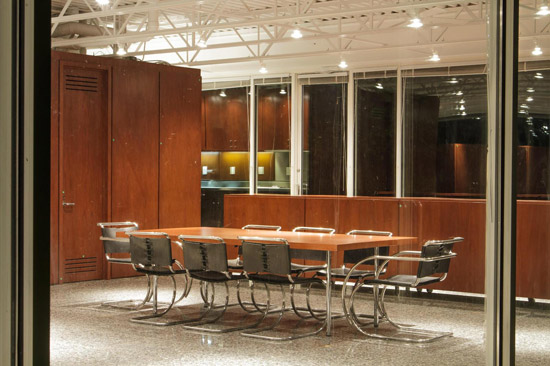 As for the house itself, that offers 1,600 sq. ft of living space inside a structure made up of steel beams and glass panels, along with a polished granite floor throughout.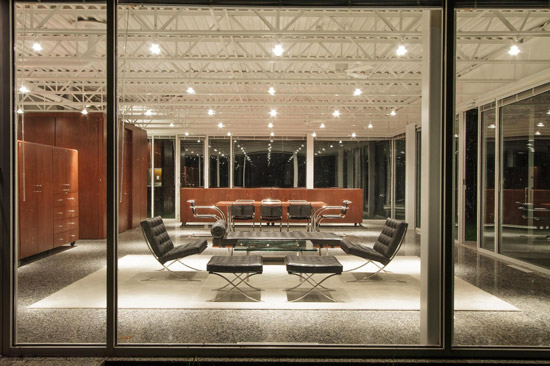 Much of the house is open plan and with detail kept to an absolute minimum, a utility and bathroom partitioned off from the rest of the open living space. There is a single bedroom as part of the current configuration too.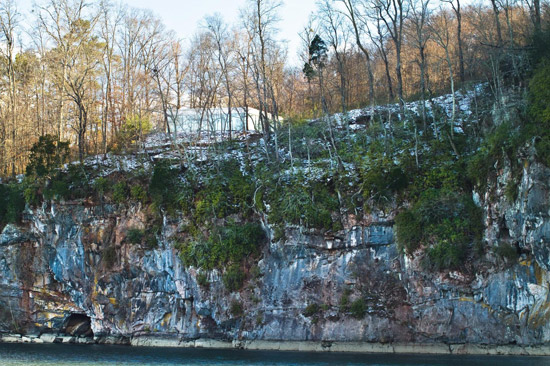 That detail does include mahogany cabinets and custom-made furnishings, including chairs that look similar to the classic Barcelona chairs, all of which are included in the final sale price.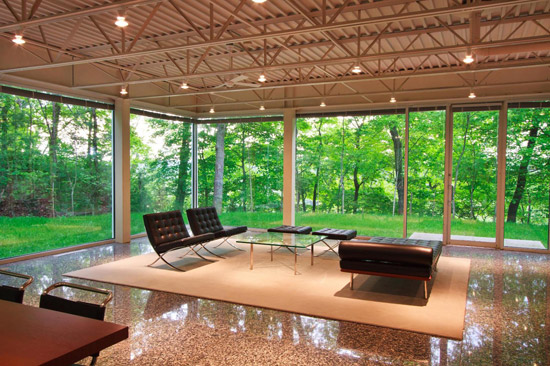 Sadly, William Starke Shell died in 2017, leaving his entire estate to the Knoxville Museum of Art. The house is now being sold, but with conditions applied to preserve the house as an architectural treasure. Alongside that, the proceeds of the sale will benefit the Knoxville Museum of Art, as the architect intended.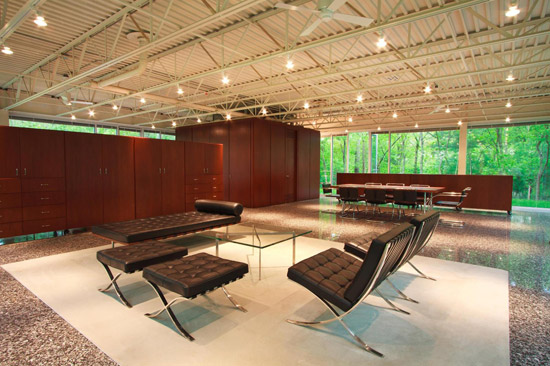 Stunning house in an equally stunning location. It is on the market for $575,000, which works out at around £440,000.
Images and details courtesy of Caldwell Banker. For more details and to make an enquiry, please visit the website.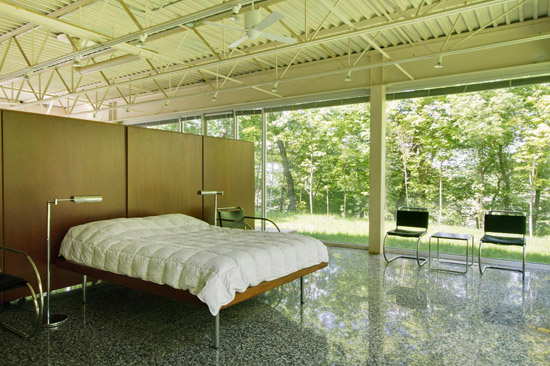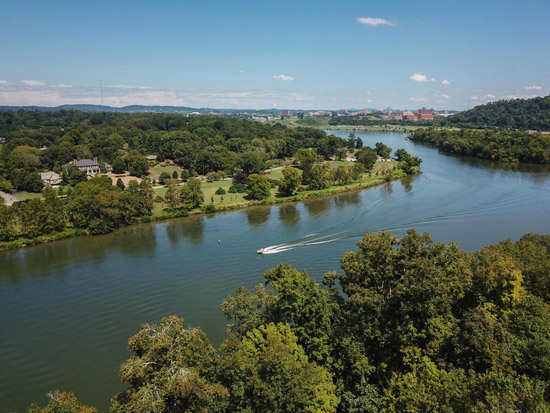 Via Curbed
Property Location