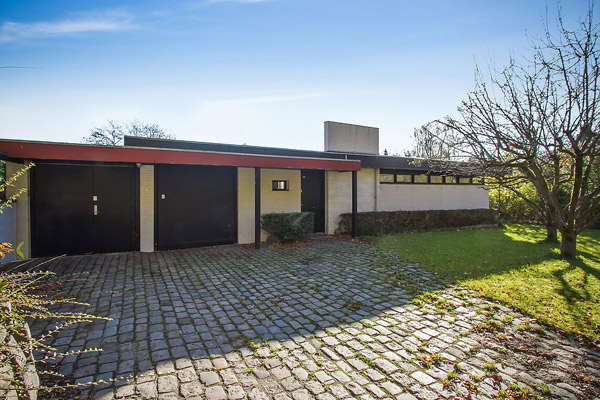 Thanks to Nicole for pointing out this 1950s Kjeld Dirckinck-Holmfel midcentury modern property in Aalborg, Denmark.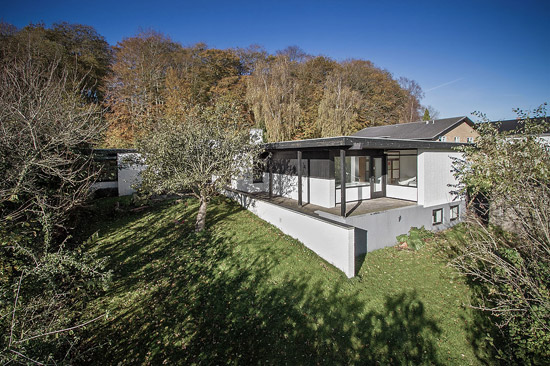 This really is the dream isn't it? Well, it happens to be my dream. This is pretty much what we all expect of Scandinavian midcentury modern architecture. Sadly, not all houses of this era deliver, but the one here certainly does.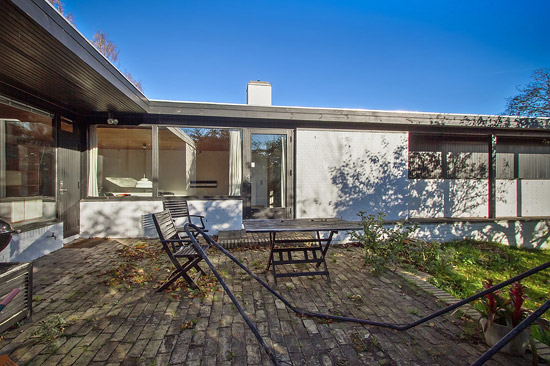 Amazingly, this one dates back as far as 1959, designed by Kjeld Dirckinck-Holmfelt as his family residence. Great location too, which is apparently where Aalborg goes from city to country and with a position overlooking the city, but a hop and jump into the woods.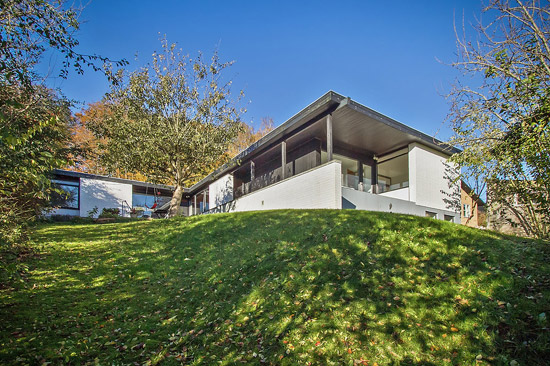 Has it been renovated? Almost certainly, but it is a rather light update. Someone has made the effort to keep this one pretty much as it was and as it should be, updating a few fixtures and fittings and looking after pretty much everything else.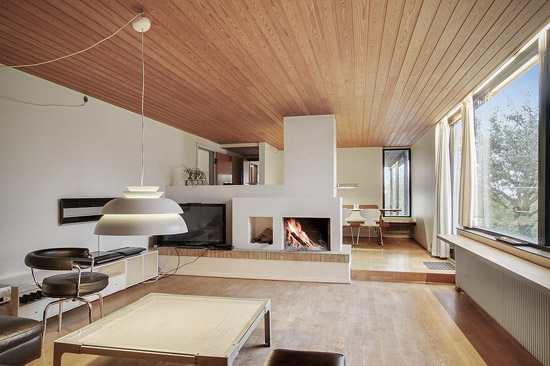 The architecture, exterior and layout look to be untouched, with the interior still benefitting from so many intact original features. The wood ceilings, the exposed brick, that lovely fireplace in the reception, the built-in units, original kitchen units, parquet flooring, original bathroom fittings, I really could go on and on. The photos say it best.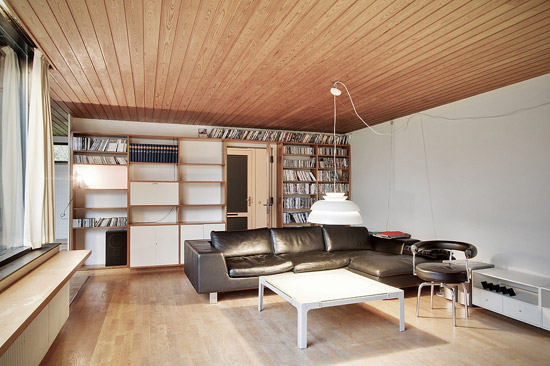 Of course, Scandi style being so hip right now helps, as does a scattering of midcentury and modernist design pieces throughout the house. But even allowing for that, the house Kjeld Dirckinck-Holmfel build really is a timeless piece of modernist design. Cool because it doesn't try too hard. Less is definitely more in this case.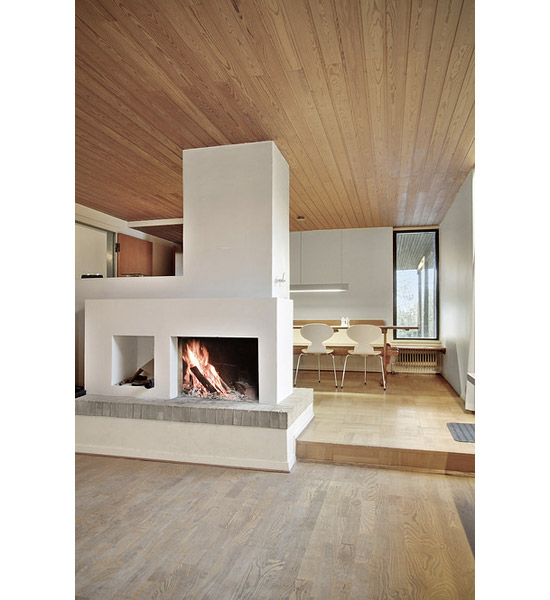 Head up the cobbled driveway and enter to discover the three large living rooms, which are pretty much the heart of the house,with so much open and flowing space. From those living rooms you get a view of the city and access to the sun terrace.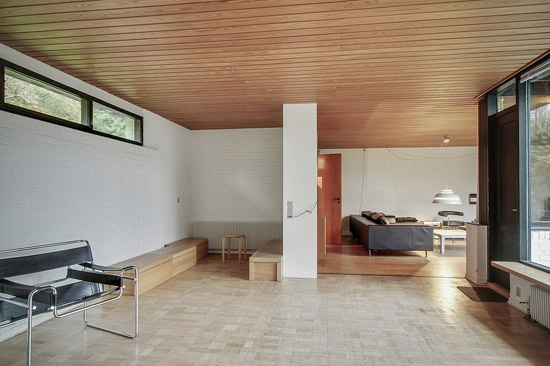 The original kitchen that follows on is intact, offering space for preparing food and plenty of added space to hang out and eat.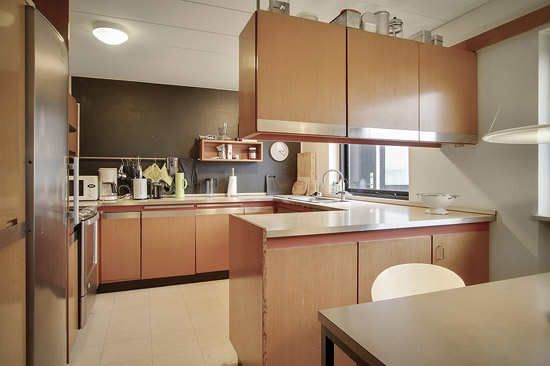 The bedrooms have been laid out for the adults and children, with the former having a large bedroom and en suite bathroom barely touched since the 1950s. A separate area hosts the two children's rooms, which also has a private entrance as well as their own bathroom with shower. Pretty much an annexe.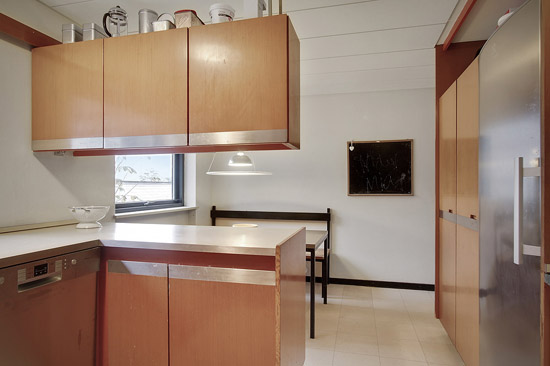 But that's not quite all the space, with a staircase leading to a lower floor that's barely used at present but does contain four rooms to do as you wish, from a home theatre or gym to a wine cellar or simply storage. It's up to you.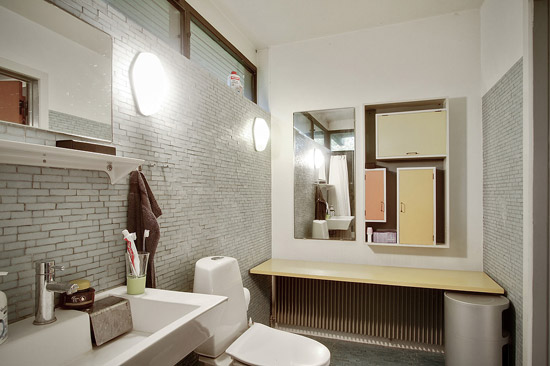 Outside space too. Not exactly sure how much, but it does look a decent amount and it looks fairly private too from the images. But you probably want to check that out if you are planning on booking in for a viewing of this one.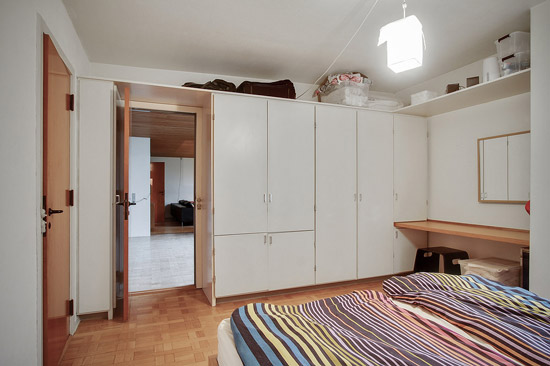 Before you plan that and your relocation to Denmark, you probably want to consider the price and your bank balance. This house looks to be on the market for 3,998,000Kr, which by my reckoning is around £481,000.
Images and details courtesy of Thorkild Kristensen. For more details and to make an enquiry, please visit the website.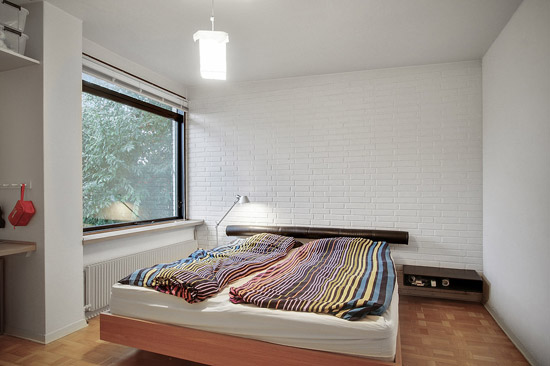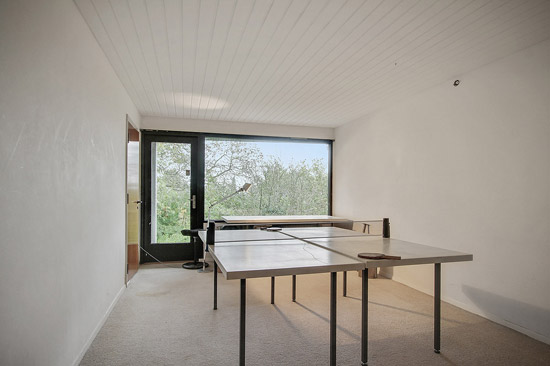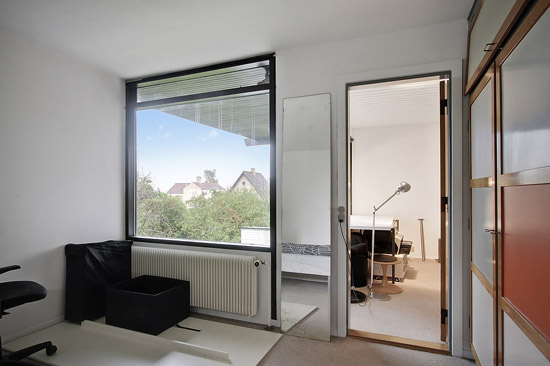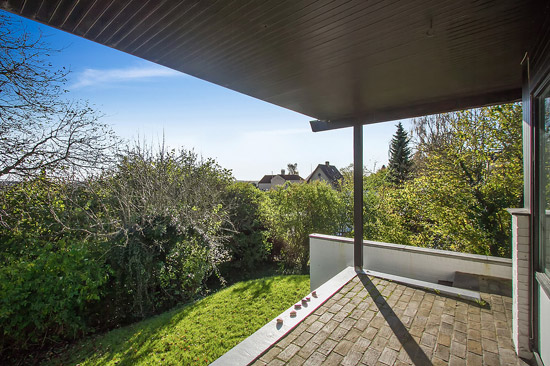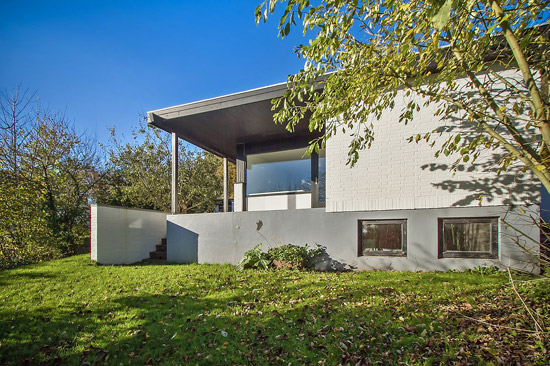 Property Location