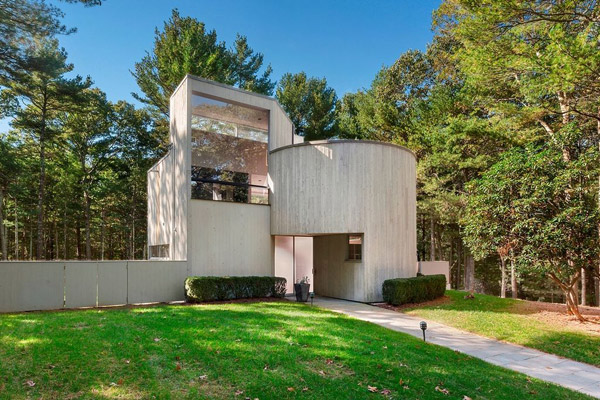 Yes, it's the return of an old favourite. The 1960s Charles Gwathmey Sedacca House in East Hampton, New York, USA is on the market.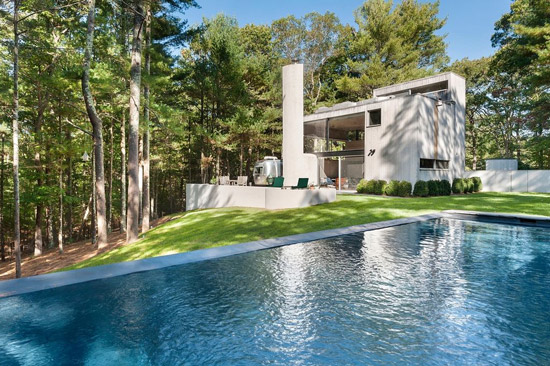 I say return because this midcentury modern / modernist gem was first featured on the site back in 2016, selling pretty quickly afterwards (although that's probably down to the house rather than me).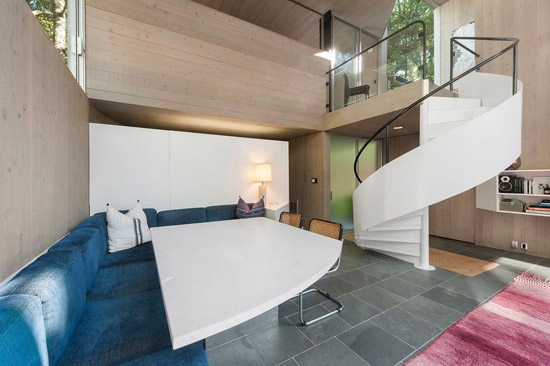 What has changed? Well, the price for one and a few other things, which I'll cover as we go.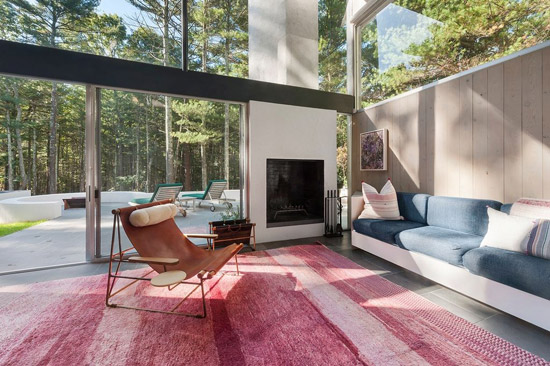 But first off, for the uninitiated, here's the rundown of the house. It sits on a 2.82 acre plot in the northwest section of East Hampton and dates back to 1968, the work of by 'New York Five' architect Charles Gwathmey and designed for graphic artist Joseph Sedacca.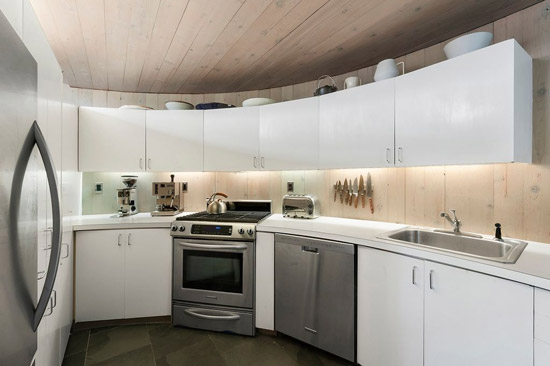 The architect had a free hand at creating just what he wanted and the result was this place, a futuristic, almost brutalist construction that still looks ahead of the game today.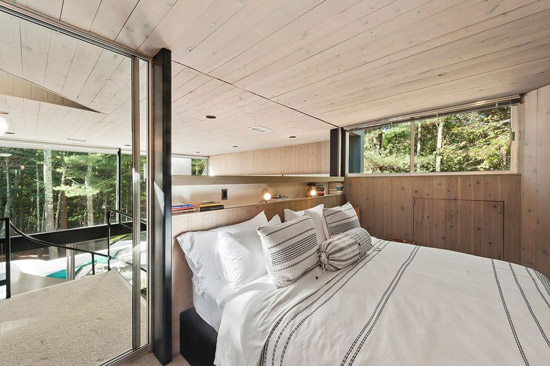 The sculptural extra is just stunning, but the drama doesn't end at the front door. Check out the double height space, the glazing, the spiral staircase, the walls of glass and all that timber cladding both inside and out.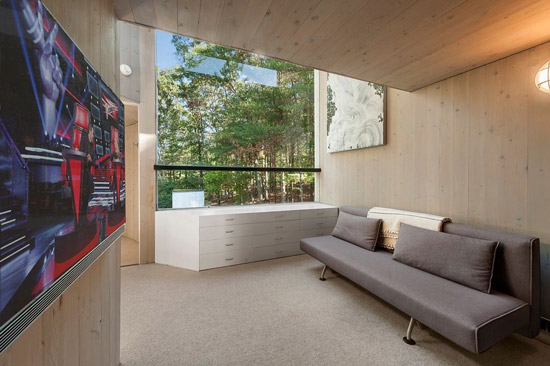 Also still present is the oversized stucco chimney and built-in cabinetry, with the separate storage building still as it should be. This is still a very special house.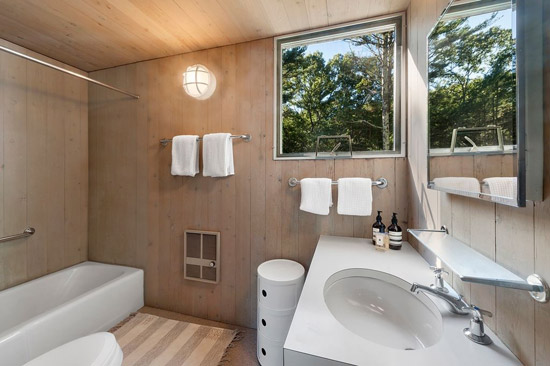 A look around the 2016 version of the house and the 2018 take suggests very little change in terms of the structure. Of course not, Why would you?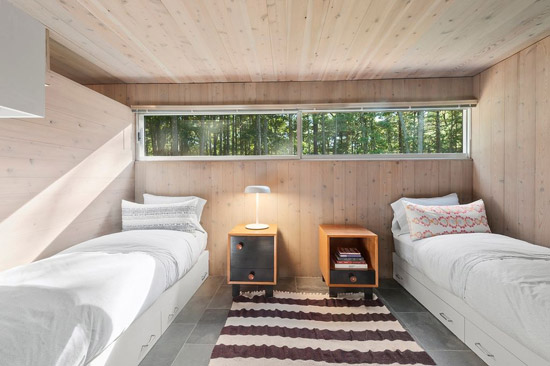 The differences really come down to the fixtures and fittings. A couple of years back they were a little more in keeping with the original period of the house. Today they look a little more contemporary. Not too much but enough to notice.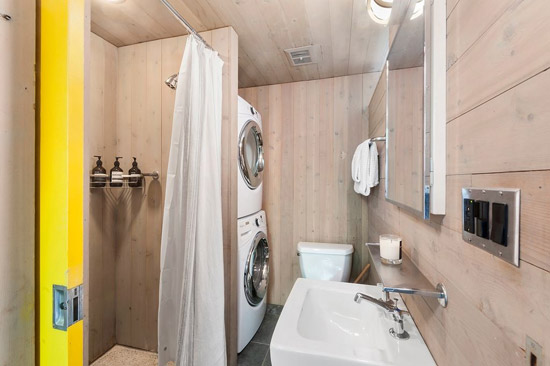 There's another obvious difference too. The presence of an Airstream caravan. Yes, the Airstream in the picture (which didn't look to be around last time) is part of the house now and is pretty much the third bedroom.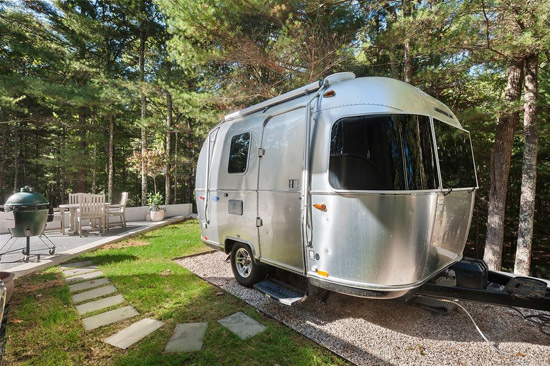 There are three bedrooms in total, as well as three bathrooms and a living space of 1,200 sq. ft. in total, much of it taken up by the bright and spacious reception area.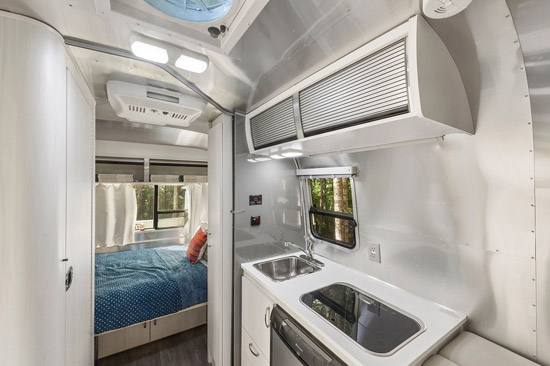 As I said earlier, an upgrade here and there, but the main one is the price. If you want to own Sedacca House now, then you'll need to find around $2,500,000.
Images and details courtesy of Zillow. For more details and to make an enquiry, please visit the website.
Property Location