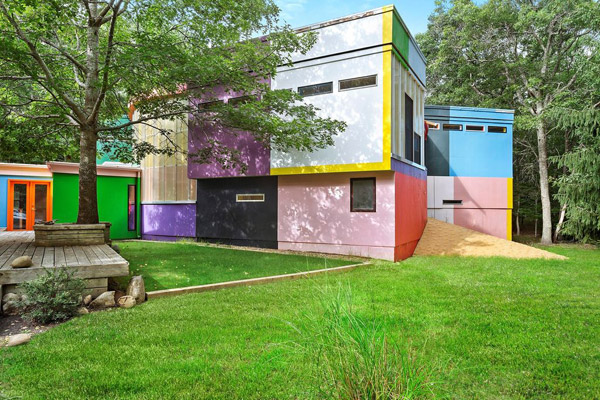 I think this is the most bizarre house I have ever featured and if you want something a little different, the Madeline Gins-designed Bioscleave House in East Hampton, New York, USA is now on the market.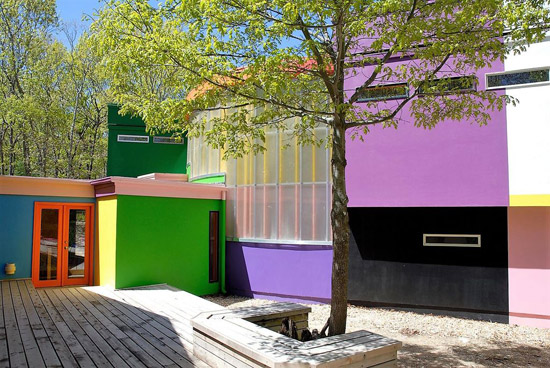 Bizarre, but fascinating and interesting at the same time. I'll try to make some sense of it.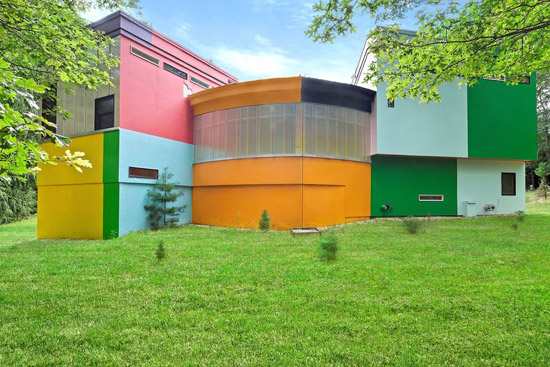 Bioscleave House (aka the Life-Span Extending Villa) is the work of avant-garde artist Madeline Gins and 'Arakawa-proteges' of the surrealist artist Marcel Duchamp. This is apparently the only house they designed and built 'to test 50 years of research through this experimental, provocative laboratory'.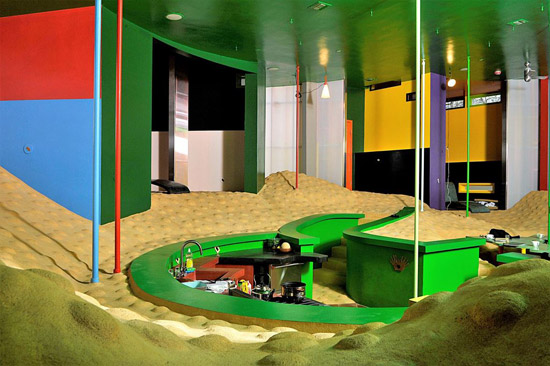 The finished item is described as an 'architectural body' studio-house and a 'stimulating environment for healthy living'.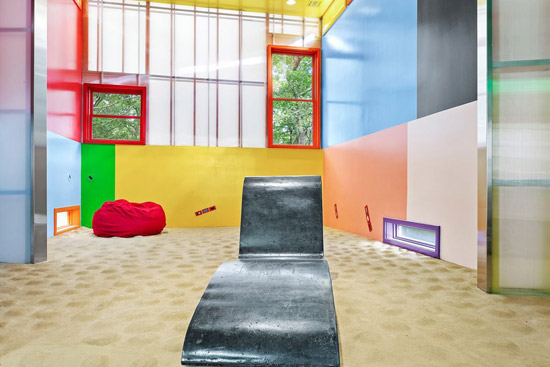 There are actually two connected houses, the 'back' Bioscleave House and the 'front' original A-frame house. The back house is perhaps the most instantly eye-catching part of this place, said to be 'a landscape of shifting forms' in 52 colours and covering 2,700 sq. ft.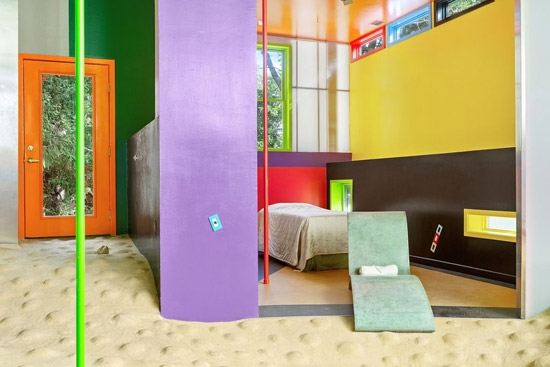 But the front, which is connected by a new link, can't be ignored. That's an architecturally significant 1960s property covering 900 sq. ft. and designed by Harvard architect Carl Koch, who took inspiration from the Bauhaus movement to create a 'simple, economical, modern' summer cottage.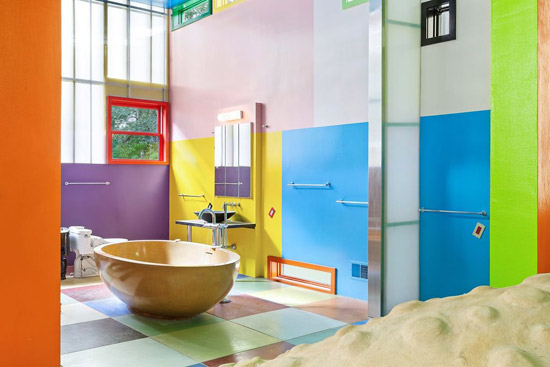 The front house has a living room with fireplace, two bedrooms, one and a half baths, full basement, oil heating and air conditioning, and floor-to-ceiling sliding doors and windows. Pretty straightforward.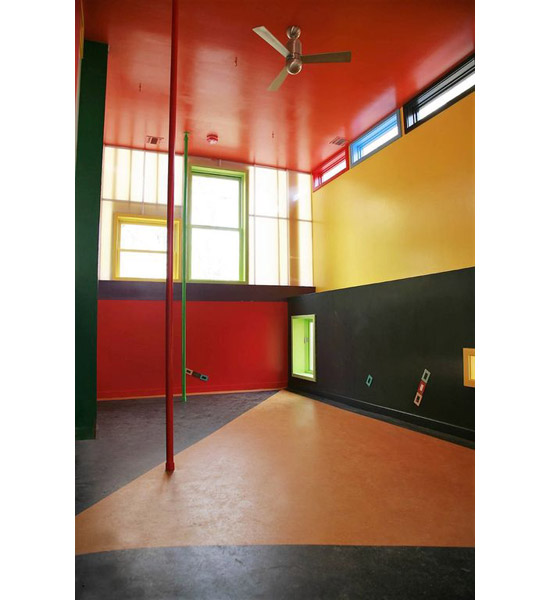 The back house is a little more…challenging. It looks like some kind of lunar surface within or perhaps a beach? Maybe even a kid's play area. Whatever it is, the impact is strong.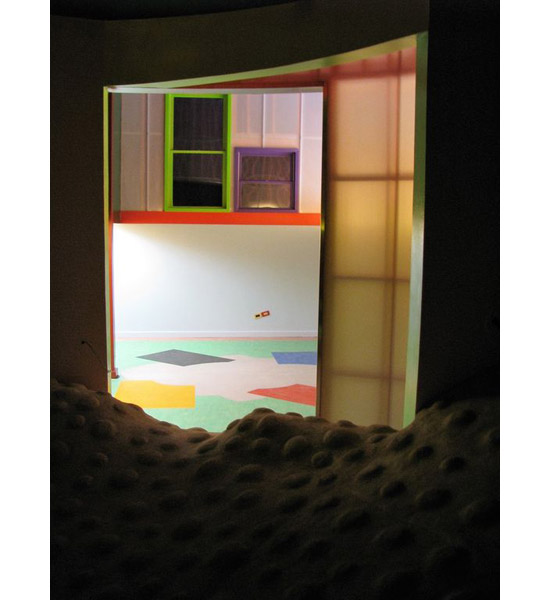 There are more bedrooms here and an extra bathroom, but that's not the space I'm really talking about. I'm looking at the 'landing sites' – large, high and open cubic volumes, as well was the numerous 'metaphysical' small slopes, hills, nooks and crannies that are designed to 'stimulate' the feet and with the overall ambition of being 'a kind of kaleidoscopic laboratory or incubator for living well and longer'.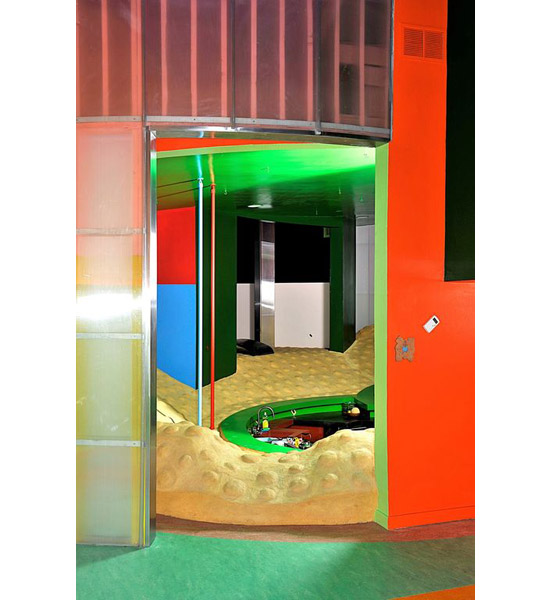 The differences between the two spaces is intentional, a mix of the simple and the complex, with the intention of 'living life as perpetual exercise' in an environmental juxtaposition for puzzling about living life as art and art as living life-inside and out.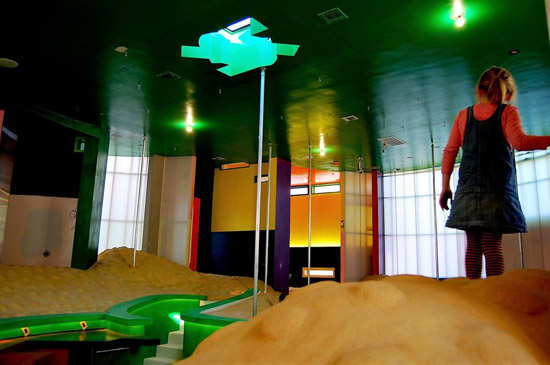 I know, very confusing, but interesting nonetheless. If you want a more challenging living space, this work of art is on the market right now, priced at $2,495,000.
Images and details courtesy of Zillow. For more details and to make an enquiry, please visit the website.
Property Location