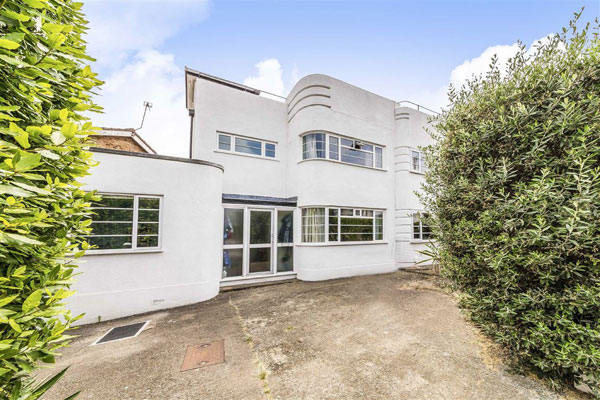 Not quite in the same league as the recent Sunspan find, but this 1930s art deco property in Twickenham, Great London is worth checking out.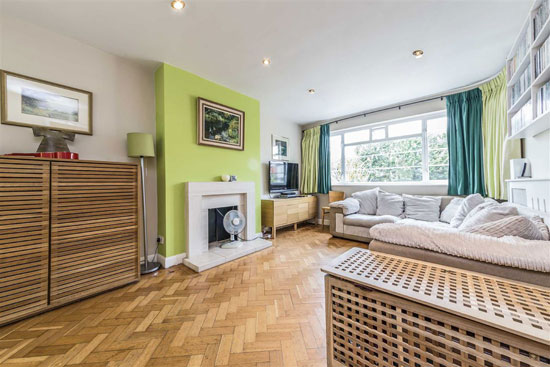 Not a lot of detail from the agent, but enough photos here to tell us what we need to know.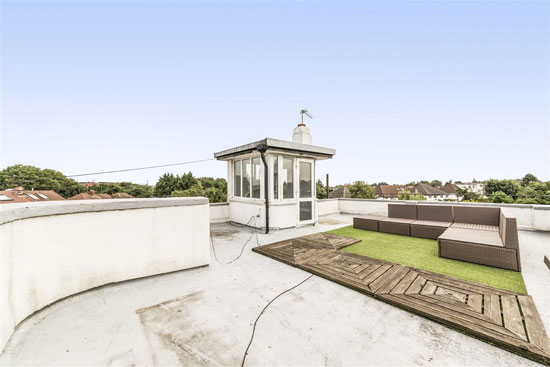 This is a stylised, semi-detached art deco property in Twickenham, an area known for this type of property. Check the archives, as there are a few more I have picked out in the past. But not for some time though.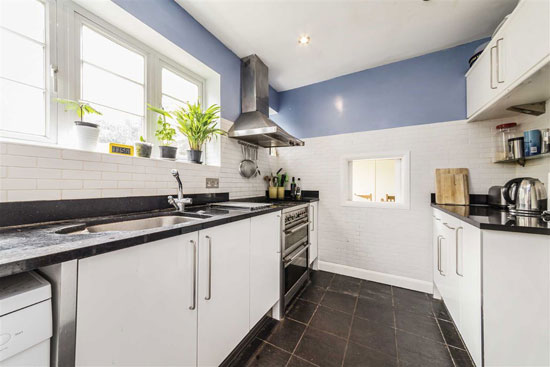 If you are a fan of this particular style and era, the exterior of this one will definitely sell itself to you, with the possible exception of the front doorway. A victim of a double glazing upgrade.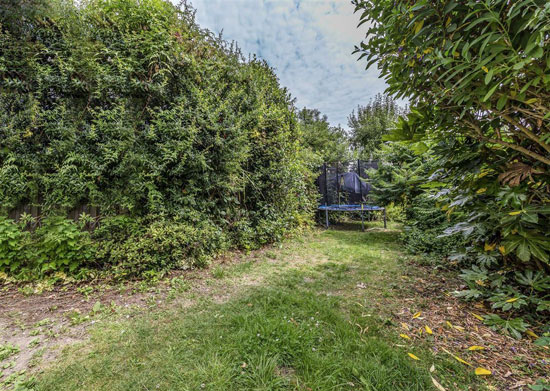 The door hints at what is beyond it, which is a modernised property. The parquet flooring is still in place and of course, the your get the reverse side of the windows and the curves. But beyond that, this is a modern-era family home. Nothing too over the top, just a contemporary finish throughout, much of it looking quite recent.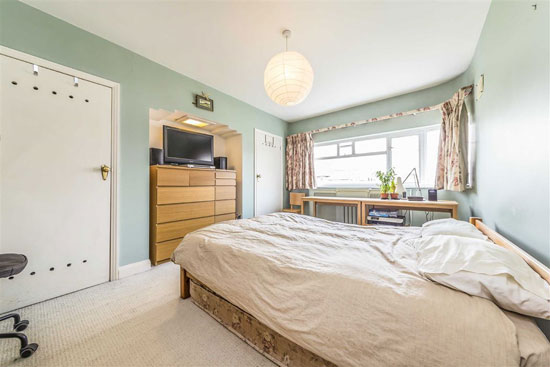 But there is one period feature still very much in place. The roof terrace. Quite a substantial one too and perfect for kicking back on a sunny day, taking in the local scenery.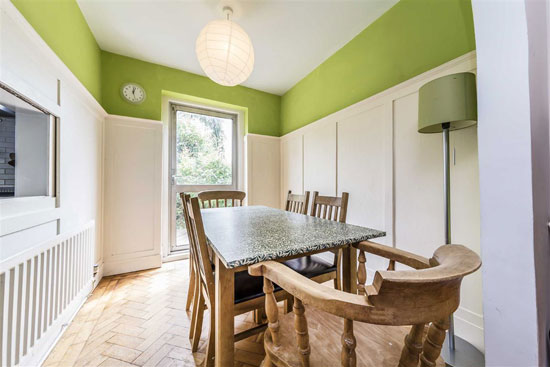 As for the living space, that is made up of a ground floor with entrance hall, reception room, adjoining dining room, the kitchen area, one of the bedrooms and a bathroom. The first floor has three further bedrooms and the family bathroom, with a second floor hosting access to the roof terrace and the roof terrace itself. There is also a garage, along with what's described as a 'large' rear garden.
The 'extremely desirable' location might well affect the price of this one, which is up at £825,000.
Images and details courtesy of Snellers. For more details and to make an enquiry, please visit the website.
Property Location