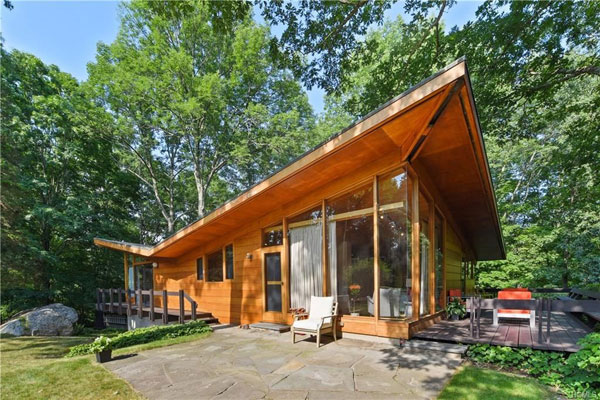 Wondering if this is the house I featured back in 2014. Either way, this 1950s David Henken midcentury modern property in Pound Ridge, New York, USA is pretty special.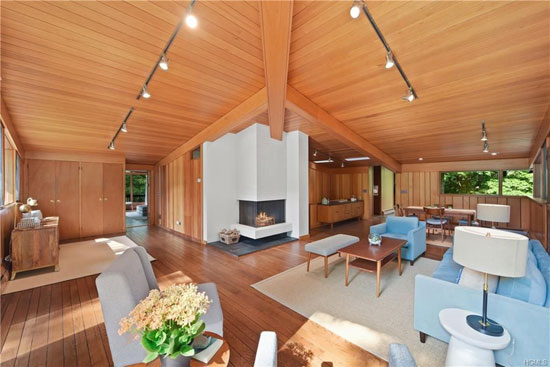 This one dates back to 1956 and I would guess, created quite a stir back in the day. In fact, this is a house that still excites six decades on.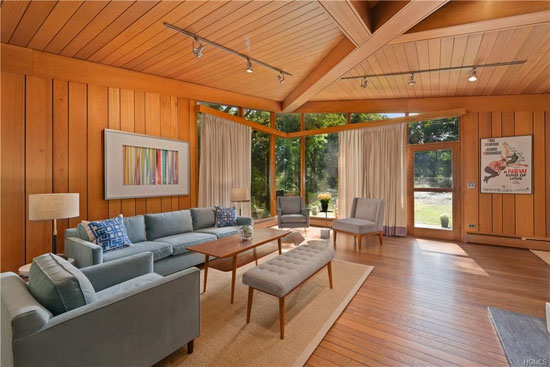 The man behind the design was David Henken, described as a 'disciple' of Frank Lloyd Wright, with the building work taken care of by 'renowned' local builder Vito Fosella.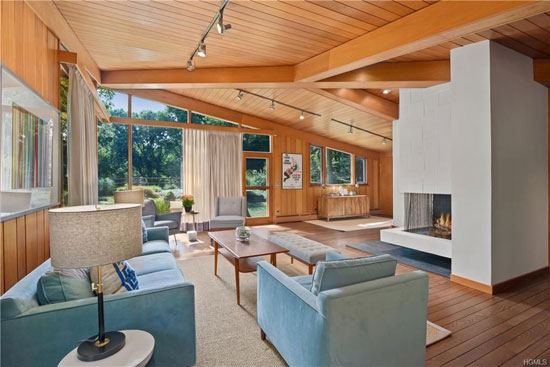 Of course, it hasn't just remained in this state over all those years. The property has been the subject of a 'careful' restoration, one that has preserved the defining elements of this wonderful midcentury modern house.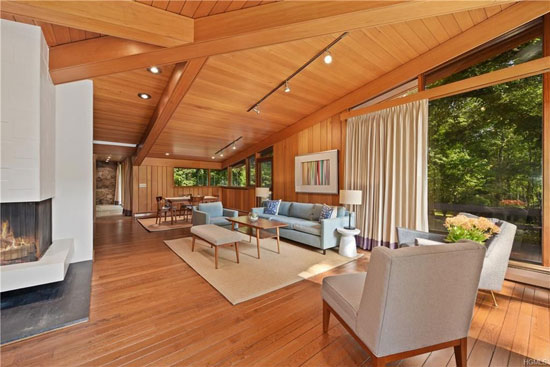 An amazing preservation job too. The butterfly roof is thankfully still in place, as are the angled ceilings as a result of it, along with all of that timber on the ceiling and walls (natural materials are veery important here), the full height windows, the feature fireplace in white, the stone fireplace, that amazing master bedroom and the terrace.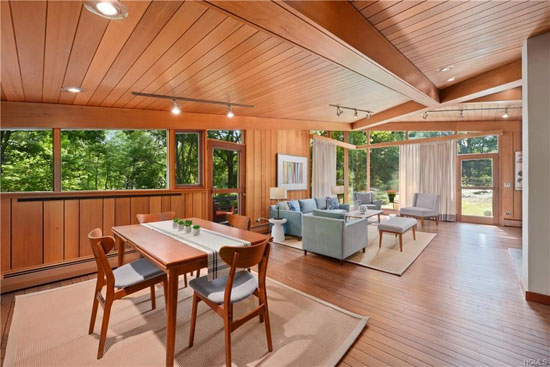 Oh and of course there is the garage too, pretty much a mini reinterpretation of the house itself.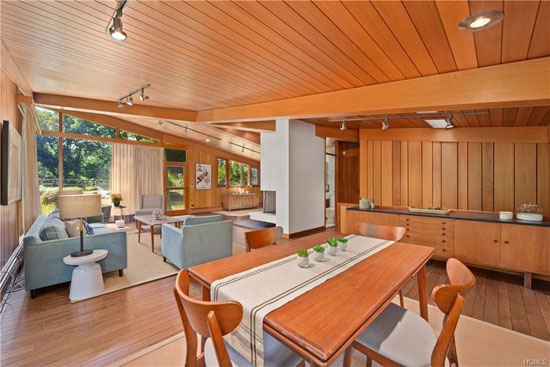 The furnishings and fittings are worthy of a mention too. Most are of the era, but it's hard to say just what is original and what has been added to boost the period appeal. Not that it matters. The end result is all that matters here and this one gets the balance between time capsule and modern-day family home pretty much spot on.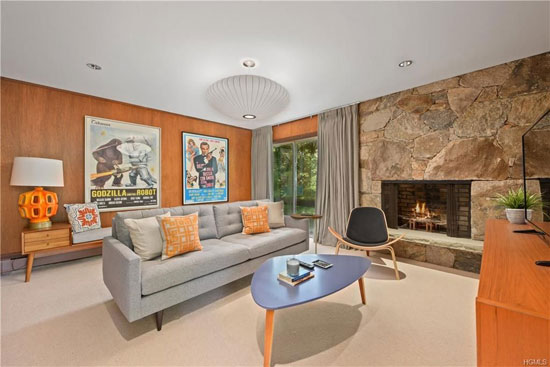 As for space, there is around 3,162 sq. ft. of that, with eight main rooms on two levels, which includes two bedrooms and three bathrooms. As I said, the garage too plus 1.92 acres of land at your disposal.
A dream of a house and if this is your house too, the price is $1,300,000.
Images and details courtesy of Zillow. For more details and to make an enquiry, please visit the website.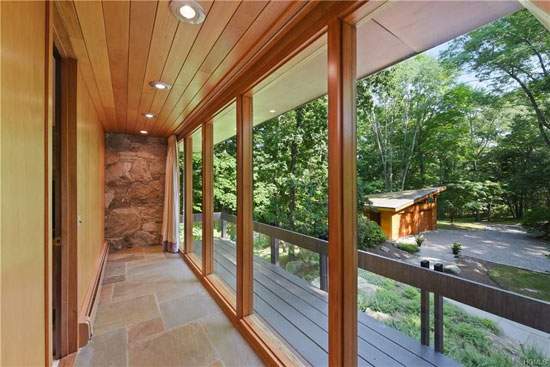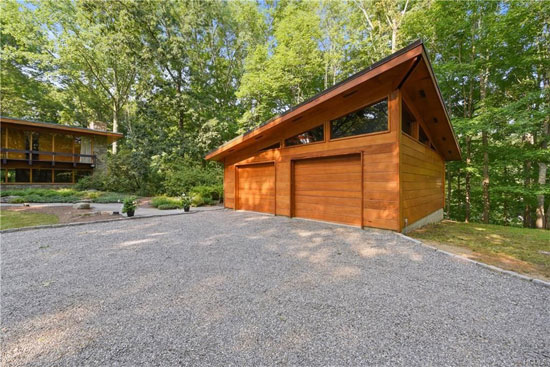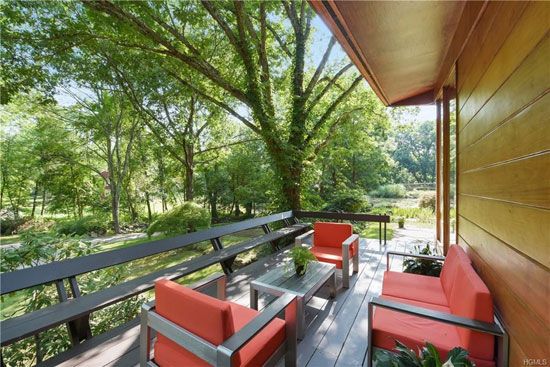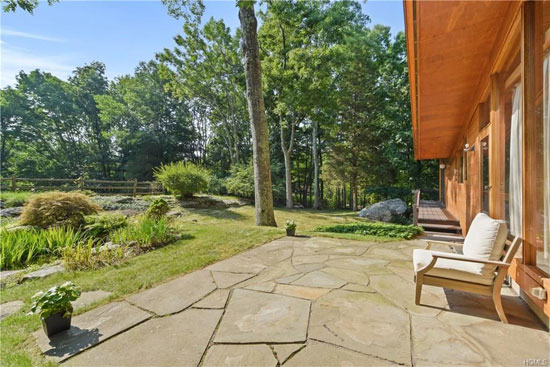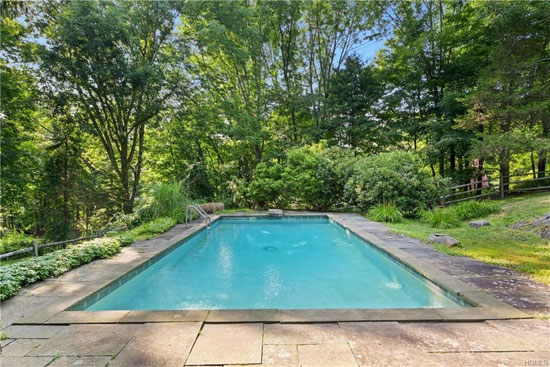 Property Location