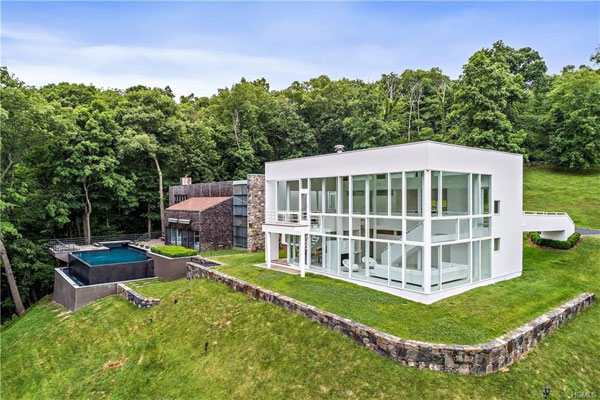 Oh, this one was up for sale back in 2013. Now the 1970s Richard Meier Shamberg House in Mount Kisco, New York, USA is back on the market.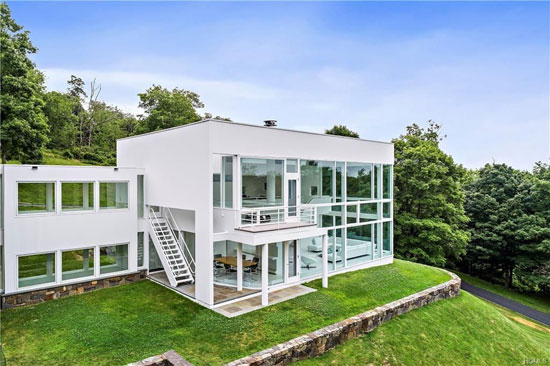 This is a bold piece of modernist design dating back to around 1972. I know, it looks like it could have been completed just yesterday. That's forward thinking architecture for you.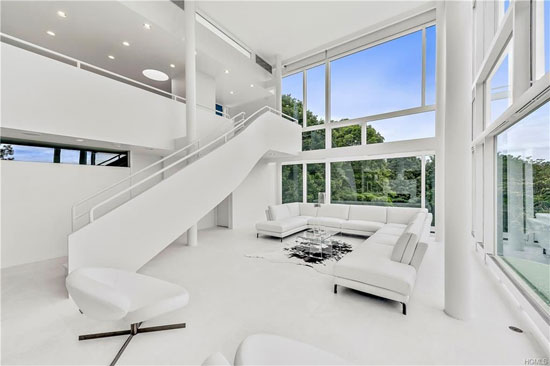 Well, that and a renovation. It isn't mentioned in the current listing, but that past feature points out that the house was 'artfully renovated' back in 2008.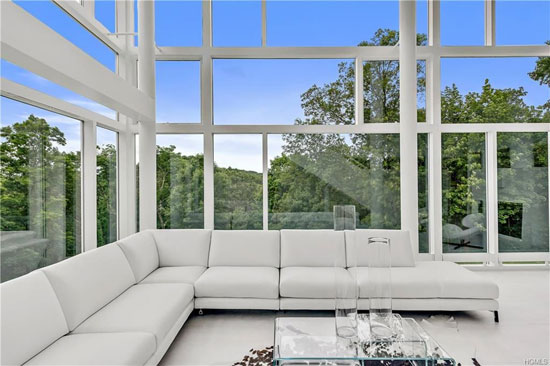 I'm not overly familiar with the original 1972 build, but from what I can work out, the glass and metal box is the Meier structure, with the stone 'cottage' attached used as additional living space and as guesthouse.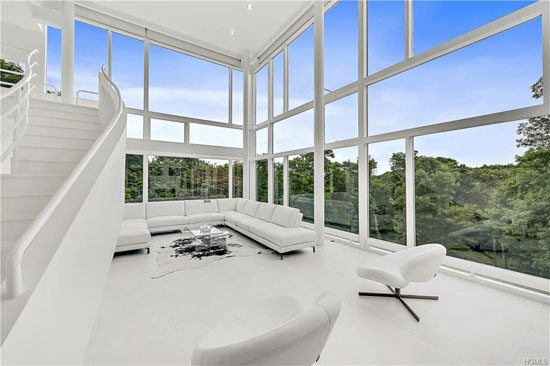 Whether that's true today, I'm not sure. Check out the floorplan and make your own mind up. Either way, this is still a mind-blowing piece of modernist architecture and an amazing contrast between the futuristic main building and the secondary, almost Usonian building attached to it. Pretty much two houses in one and all the better for it.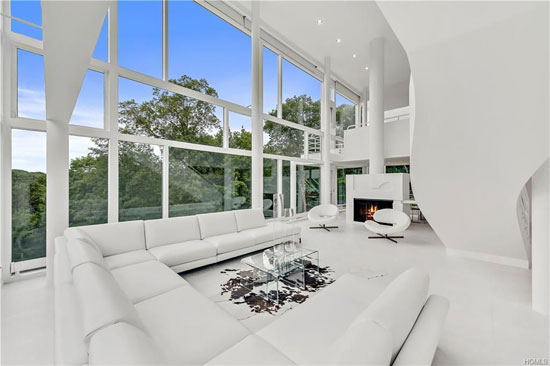 Everything about the main building I love. From the entrance walkway through to the vast double height (at least) spaces, the all-white finish, the internal staircase, all of that glass, the amazing fireplace, the gallery and the balcony. This was the future we were promised back in the 1970s.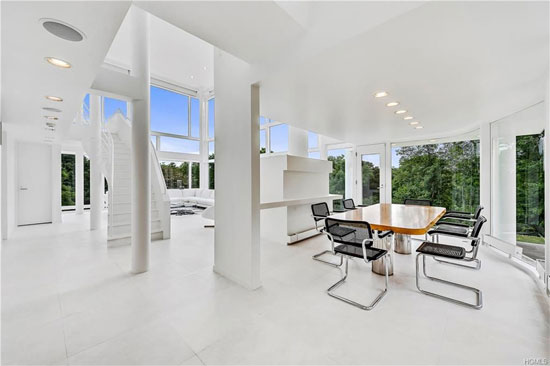 The second part really does contrast, with its beams, stone walls and wood floors. Away from some of the contemporary furnishings, this really could be a walk through something midcentury modern. Like hopping back a couple of decades.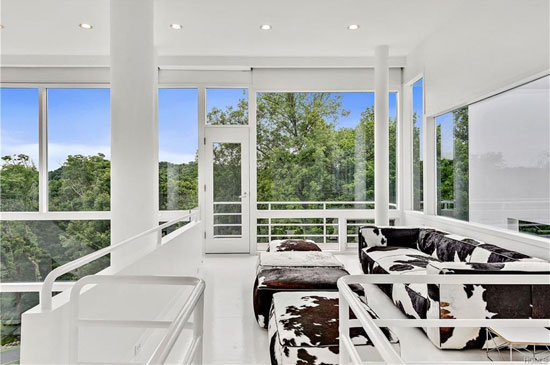 Oh and so much space too. You get 6,044 sq. ft of living space here, which includes all of that lovely reception space, a very modern kitchen area (and appliances to match) and your own media room with wet bar and walls of stone and glass.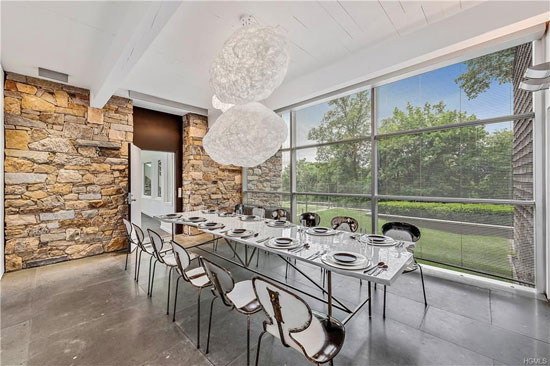 Four bedrooms and five bathrooms too, with the 'sun-filled' master suite offering a window wall and dressing room, 'spacious' walk-in cedar closet and bath with 'Victoria Albert tub'.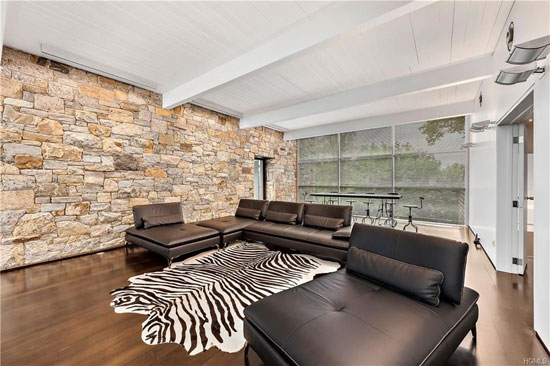 You even get your own gym and sauna and when you fancy some fresh air, you can enjoy seven acres of your own land, which you can take in from the terrace overlooking the infinity edge, heated swimming pool.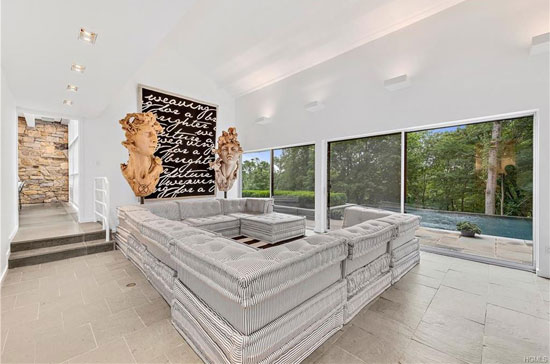 Of course, it doesn't come cheap and the price has jumped up quite a bit since it was last on the market. If you are considering this one, you will need around $4,350,000.
Images and details courtesy of Zillow. For more details and to make an enquiry, please visit the website.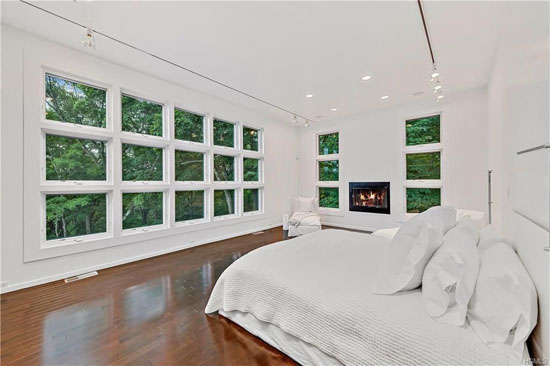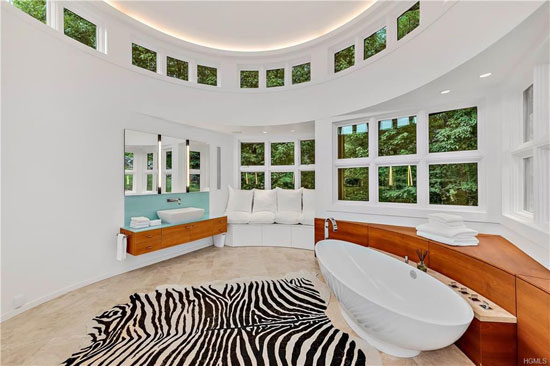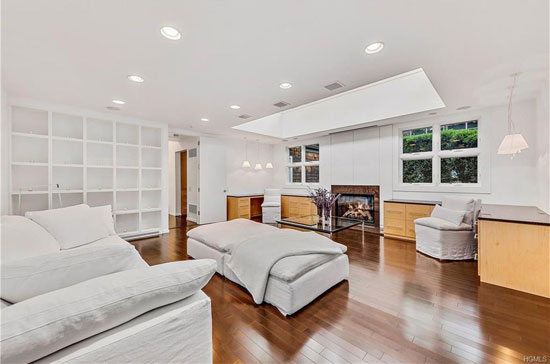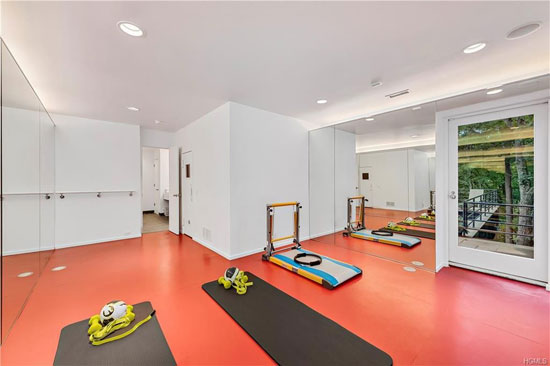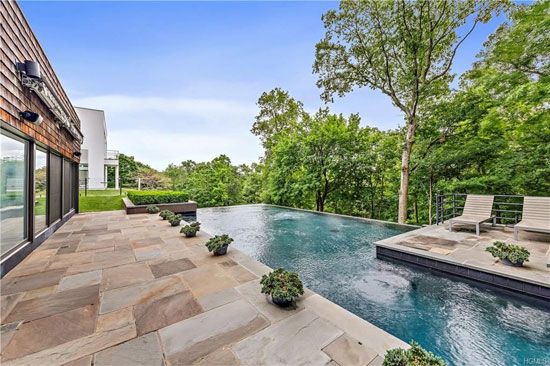 Property Location