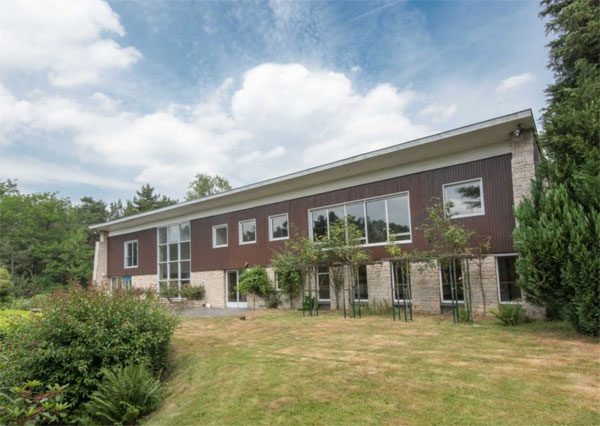 Not far out of Brussels is this 1950s Daniel Lipszyc midcentury modern property in Braine-l'Alleud, Belgium.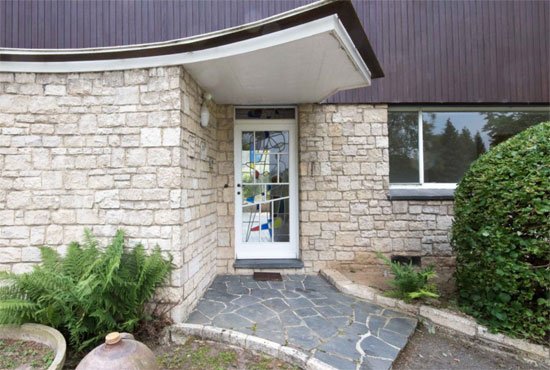 Quite remarkable too. Yes, this is another striking piece go architecture in Belgium, one of many we have featured. If you want to see the best of them, check out our top 10 most popular house finds in Belgium. Some absolute gems in there.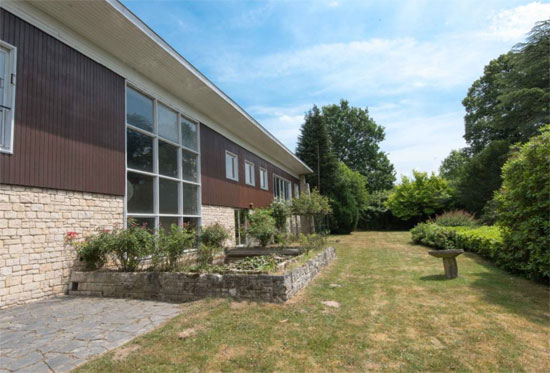 This one certainly wouldn't look out of place. It dates from 1957, the work of architect Daniel Lipszyc, who designed this for himself and his family.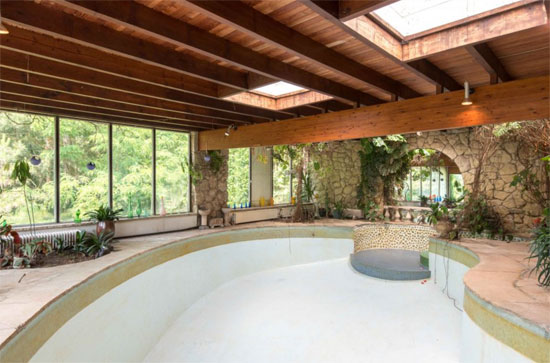 It sounds like something of a labour of love. Originally an old quarry, it was transformed into this striking dwelling and eye-catching gardens, with every detail overseen by the architect and much of the work carried out by Lipszyc and his family.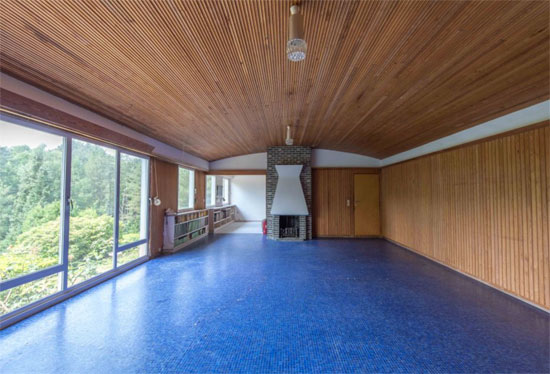 It was also something of a 'party pad', with Lipszyc apparently very find of a gathering and as a result, he created the perfect place for a soiree. Big open spaces and that pool. More on the latter in a moment.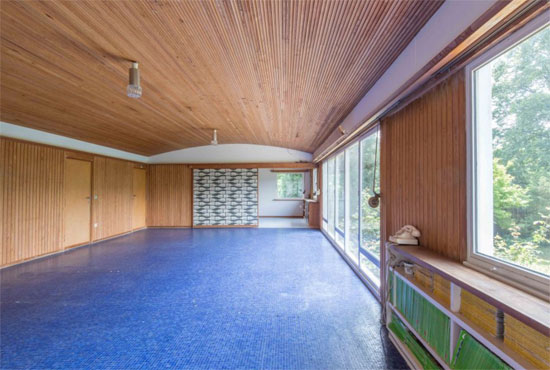 Of course, much of its appeal today lies in there fact that very little has changed in six decades or so. In fact, there is so much to talk about here, I'm struggling to work out where to begin.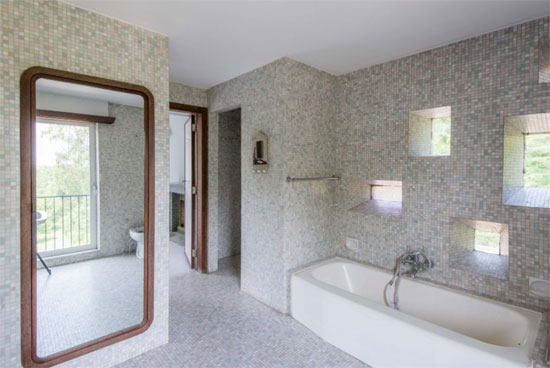 The bigger details obviously jump out first. The wood and stone exterior with huge picture window, that pool area with stone, beams and hanging plants (which deserves an article of its own really), an amazing open reception with feature fireplace, an original 1950s kitchen, seemingly lost in time, the spiral staircase, the office area and the double height reception behind that picture window to name just a few.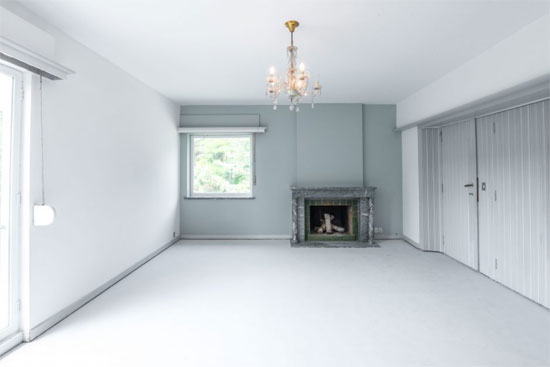 But it's also the little details too. The imagery on the staircase, the light fittings, the internal door detail, that vintage phone and desk, the other period built-ins, the clock above the kitchen door and the kitchen tiling, the magazines on the shelves. All details that give this one real character.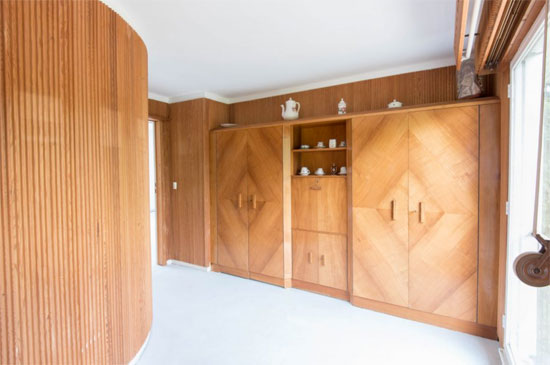 Yes, it might need an update here and there, but hopefully someone will deal with that without taking away the character at the same time.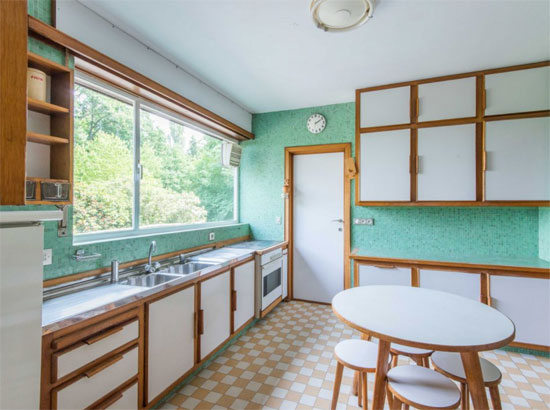 So much room as well. The ground floor has an entrance hall, a huge bar and reception space, the kitchen, four further rooms and access to the built-in garage.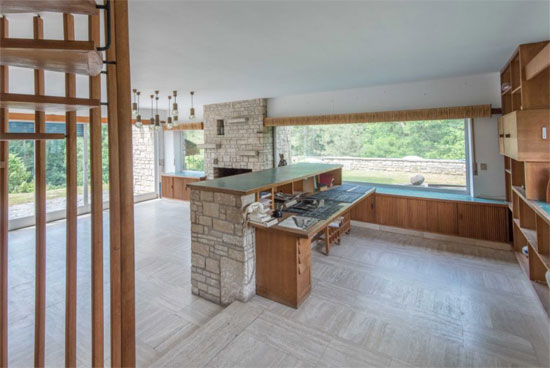 Five bedrooms above that, as well as two bathrooms, a dressing area and gallery space. And if that's not enough, let's not forget that pool space with bar, with even more rooms on the same floor. Did I mention the cave space? Check out the listing for images of that one. 632 sq. metres in total.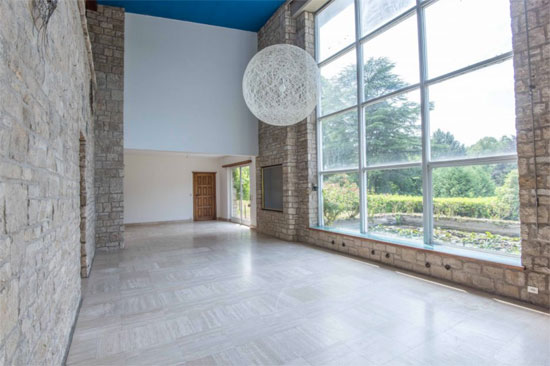 More images and details on the listing, with all of those photos worth checking out. This is a very special house. If you want to live here, €1,500,000 is the asking price.
Images and details courtesy of Welome. For more details, images and to make an enquiry, please visit the website.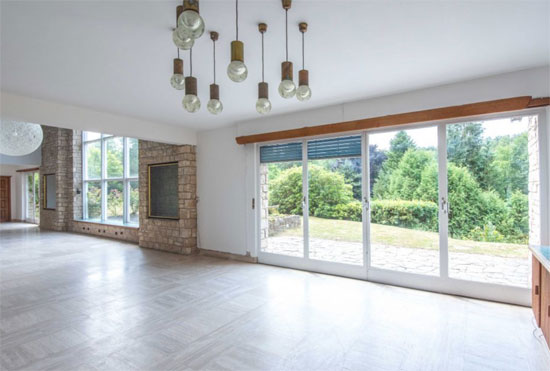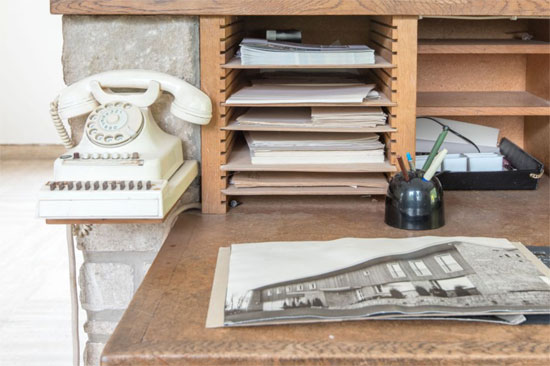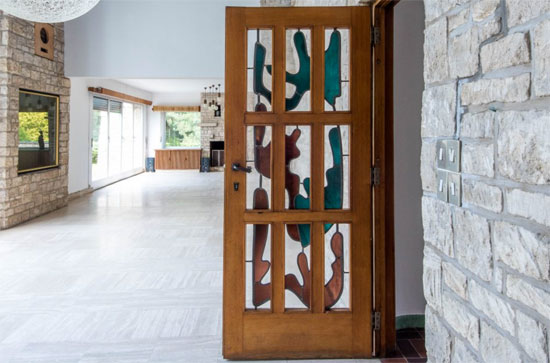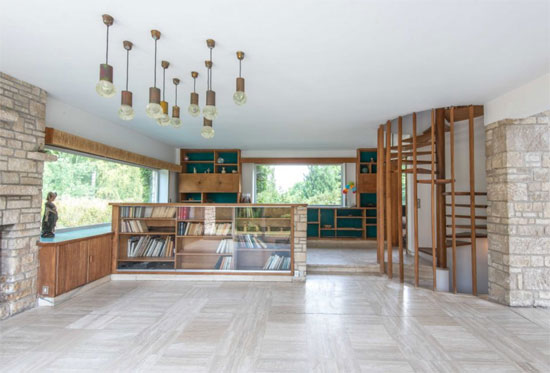 Property Location