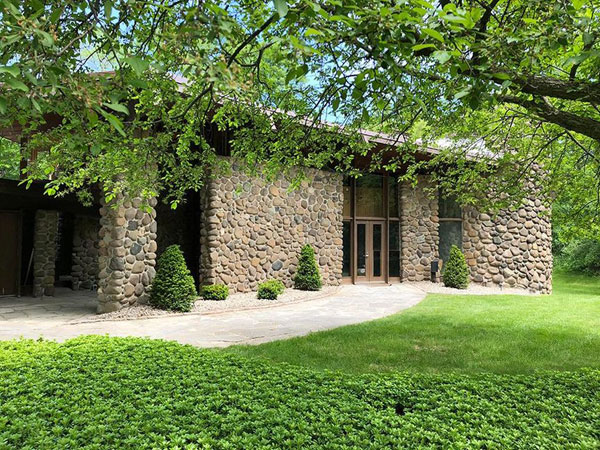 This is a remarkable house. In fact, this 1960s William Wenzler midcentury modern property in Elm Grove, Wisconsin, USA is special both internally and externally.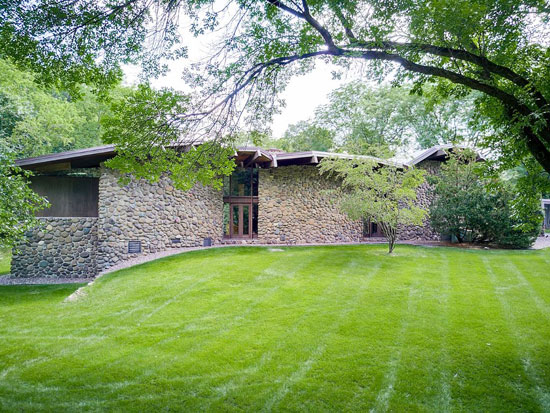 It dates back to 1965 and over 50 years on, this is still a house you really can't stop looking at. The agent describes it as a 'one-of-a-kind residence' and or once, that might be an understatement.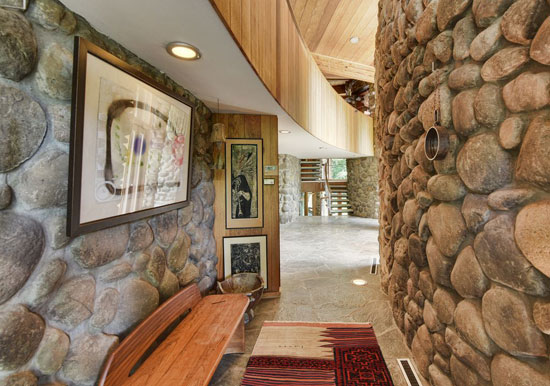 Basically, this is all about the stone and the wood, with the stone just about making it as the headline act.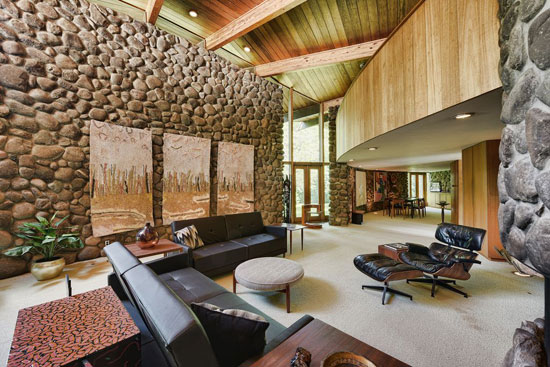 The stone is certainly the dominant factor when it comes to the exterior, although that roof also catches the eye. If you think that it couldn't get any more stone-y inside, you would be wrong.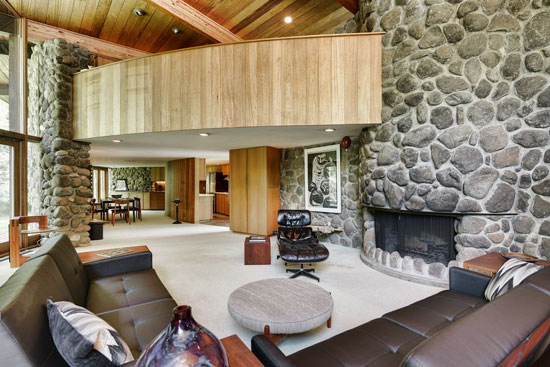 Just look at that interior. The high (double height) walls of stone, the curves, the open living space, the gallery area, that fireplace, the walls of glass, the custom built-in furnishings, a kitchen that somehow fits in with its surroundings, a staircase that wraps around the stone walls, the wood ceilings and beams, that amazing stonework carrying through into the bathroom and the bedrooms. I could go on and on, but the images really tell the full story here.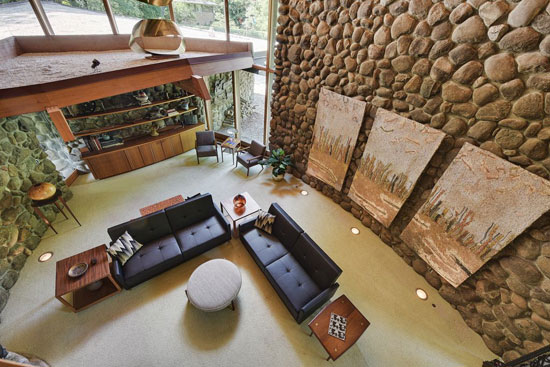 Oh yes, it has an indoor pool area too, which is every bit as arty as the rest of the home. I have no idea if it is an artist or an art lover who currently calls this one their home. But the art really does bring it to life, adding in some all-important colour to what could be a rather plain colour scheme without it.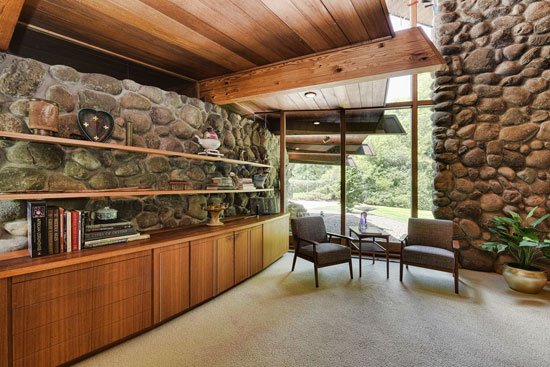 Is it a time capsule? I don't think it is. The house looks to have been well maintained and its original details still intact. But the kitchen and bathroom fittings suggest someone has spent money keeping this as a contemporary family home as well as a period piece.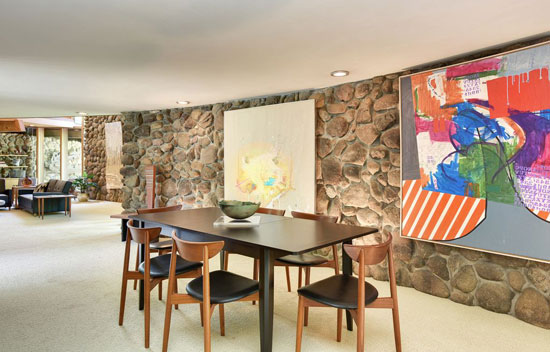 As for the living space, this one has around 4,567 sq. ft. of that, which includes four bedrooms and three bathrooms, along with the open plan living and dining area, the curved kitchen, an office, a lower level family room and of course, that pool.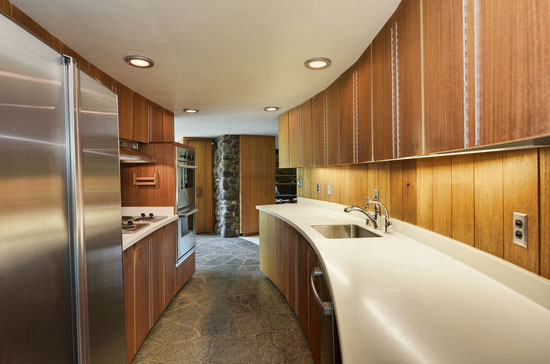 1.11 acres outside too, which should mean a good amount of privacy.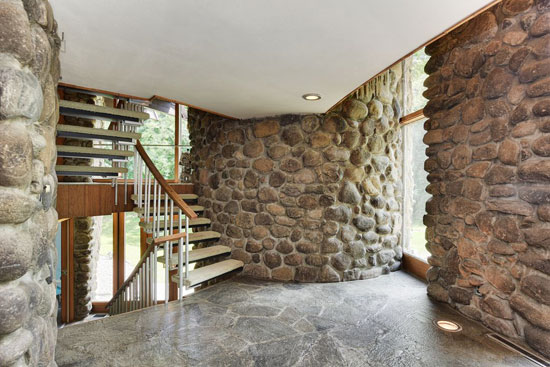 Fancy the move to Wisconsin? You will have to find something in the region of $745,000 to secure this one.
Images and details courtesy of Zillow. For more details and to make an enquiry, please visit the website.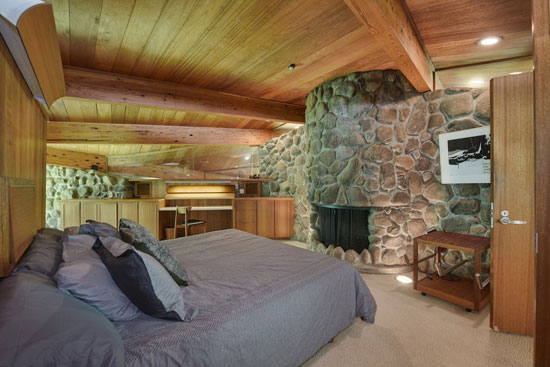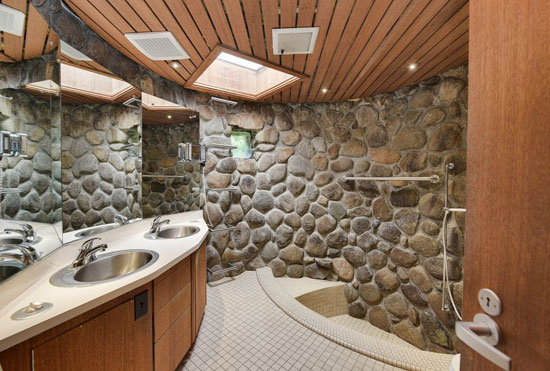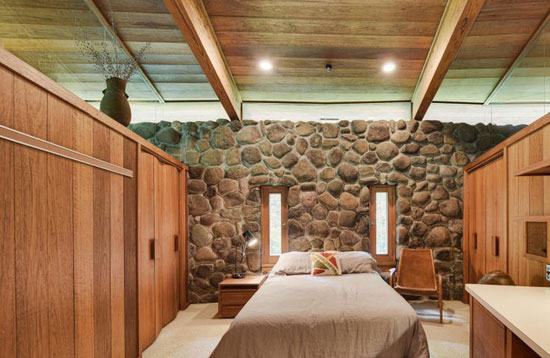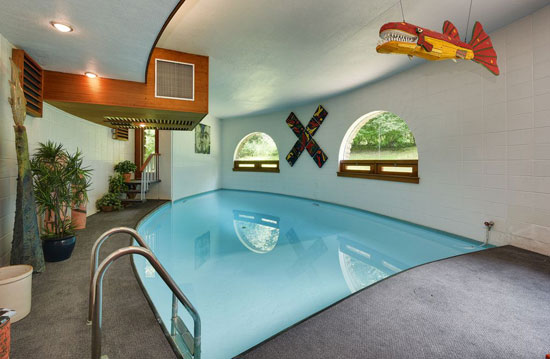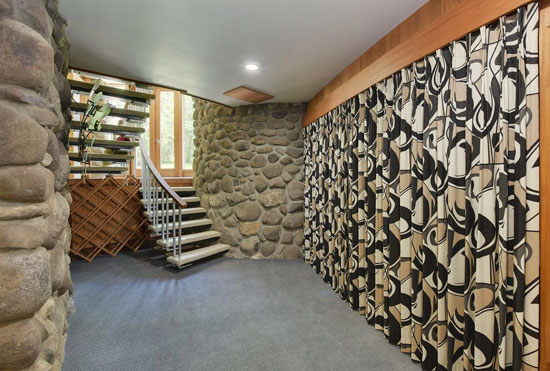 Property Location