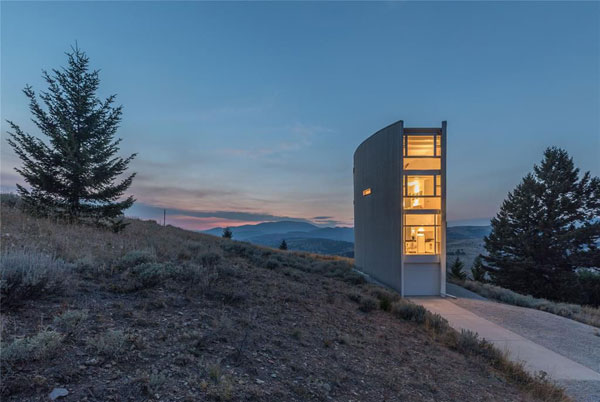 Don't get me wrong, this is absolutely stunning. But something confuses me about this William Massie modernist property in Townsend, Montana, USA.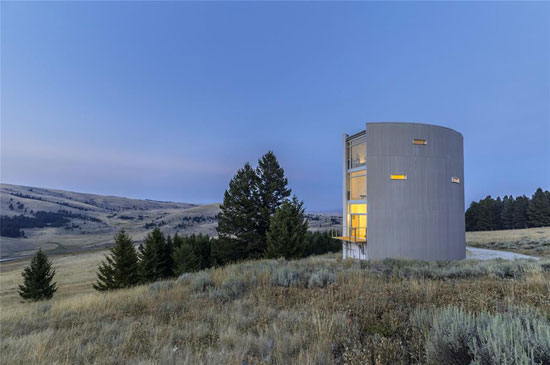 That something is the size of this house. It sits on 40 acres of land, but has an incredibly small footprint despite that.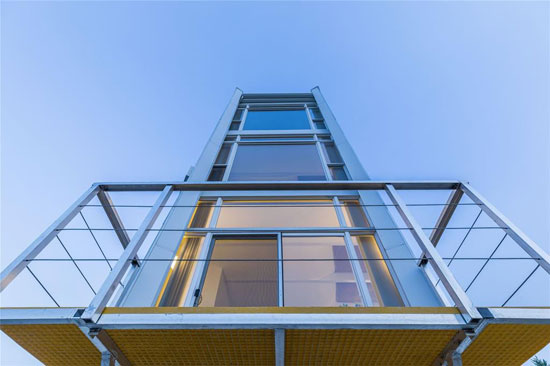 Perhaps that's what the original owners wanted William Massie to produce and compared to many 'big' houses I see, this one packs in so much more character. So in a way, job done.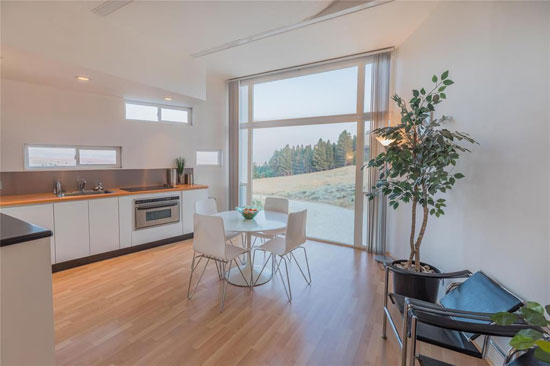 It is actually called the 'Big Sky House' and it does indeed tower into the sky, courtesy of a 'concrete reward wall system' and 'galvalume' siding, with a design that's narrow and curvy and one that you can't help looking at.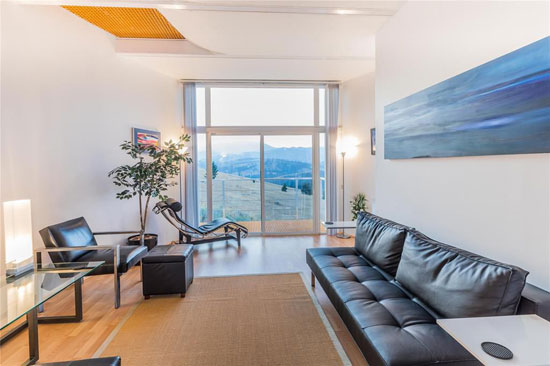 Talking of looking, the house has double height windows too, framing some amazing panoramic views from within. Presumably all you see is yours too.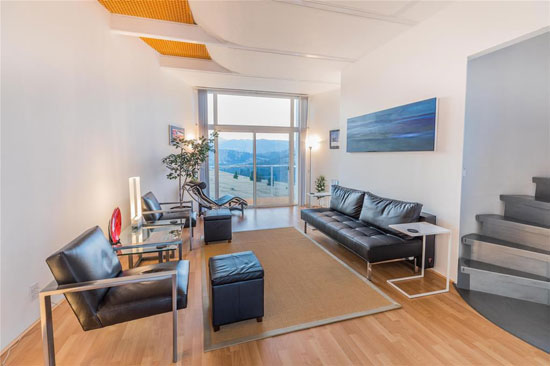 In a way, the inside could never match the outside of this place, although it does make a strong effort to do just that.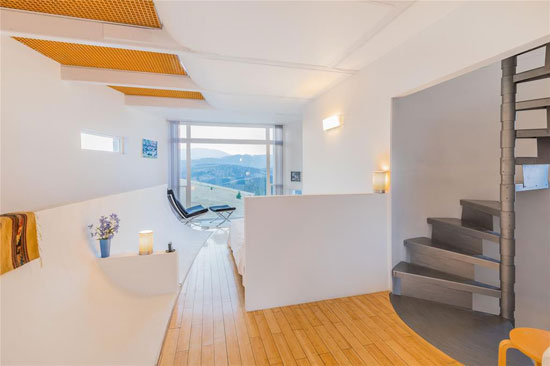 Perhaps a little more traditional in terms of the finish than you might expect, the internal space does have a touch of 'space age' inspiration and plenty of interesting features, including the metallic spiral staircase, gently curving walls with miniature slots of glazing and a balcony if you want to take some air without leaving the front door.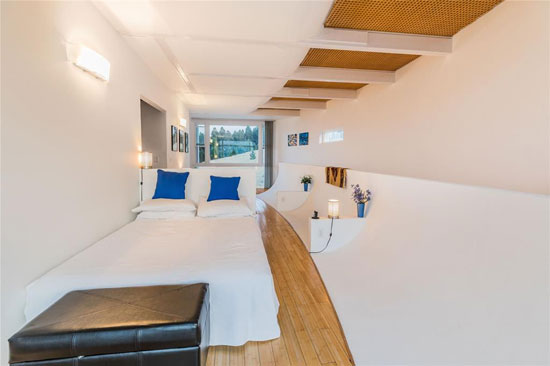 As for the living space, that's listed as a main level with dining area, living room, kitchen and a bathroom, with an upper level offering a further bedroom and bathroom and finally the upper level with the second bedroom. Around 2,416 sq. ft. in total, along with a built-in garage at the base,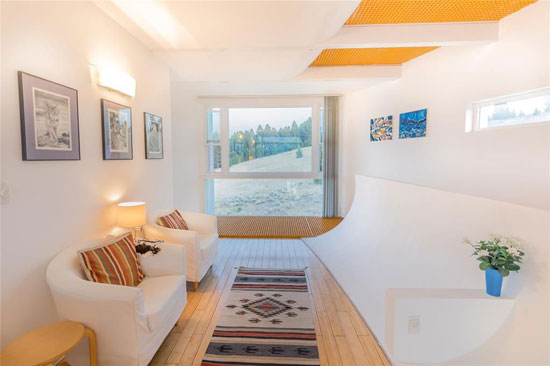 Of course, there is much more space outside, with those 40 acres offering a rural setting where 'wildlife abounds' according to the agent. Saying that, you are a reasonable drive away from local towns and an airport to major destinations. Yellowstone Park is (almost) on your doorstep too.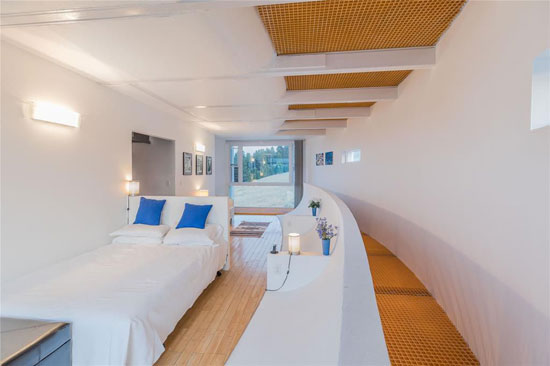 Great architecture and a great setting. $625,000 is the asking price, which works out at around £472,000.
Images and details courtesy of Zillow. For more details and to make an enquiry, please visit the website.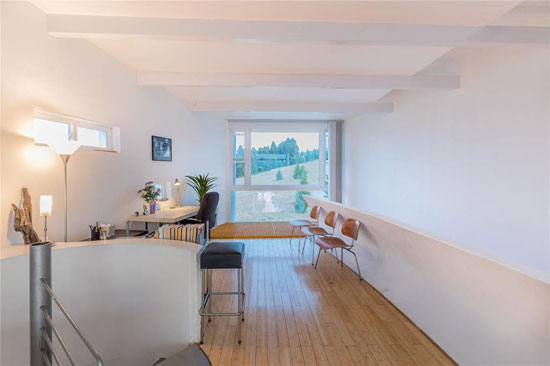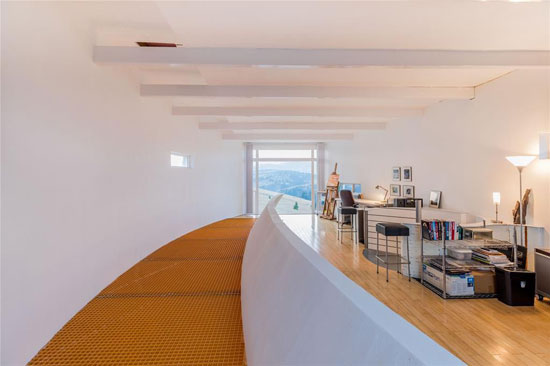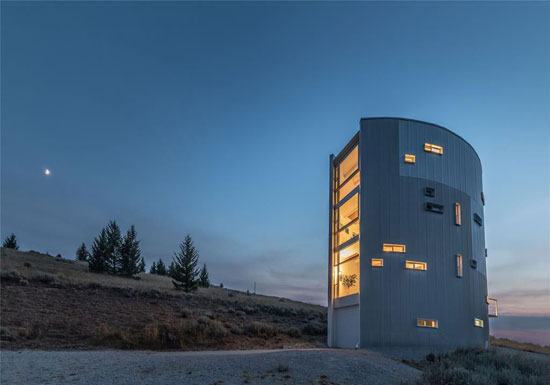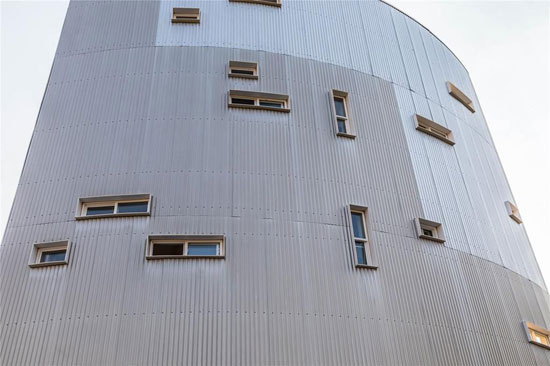 Property Location