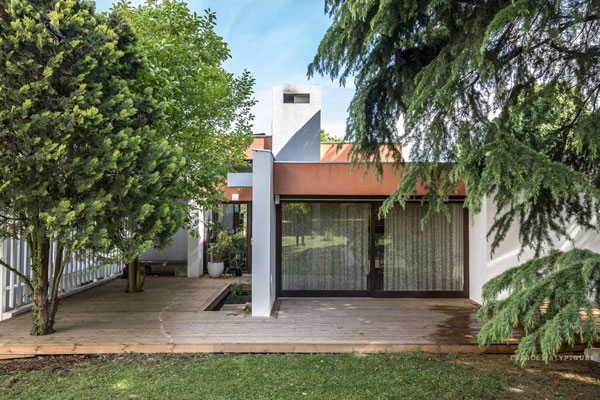 This one is a stunner. If you fancy relocating to France, check out this super-stylish 1970s modernist property in Bourg-la-Reine, near Paris.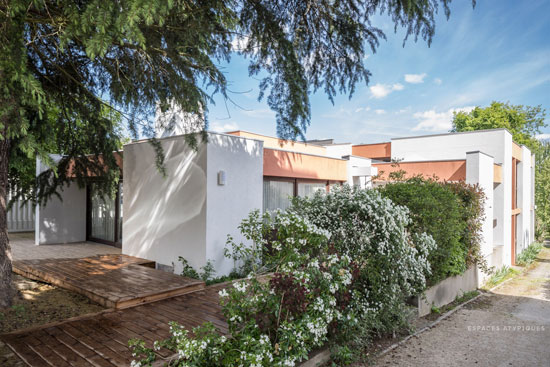 There is nothing I don't love about this one, which is pretty much a lesson in renovation. Yes, it does look to have been renovated rather than being a time capsule from the 1970s.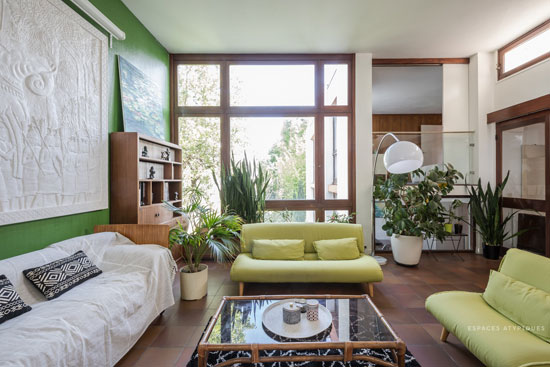 I don't have an architect's name, but it was designed for his or her own occupation. It was also someone very skilled and an architect not afraid to be bold. An interesting angular frame and one with full height glazing, lovely flowing space within, a design that encourages outside/inside living and so many period touches in this 1971 build.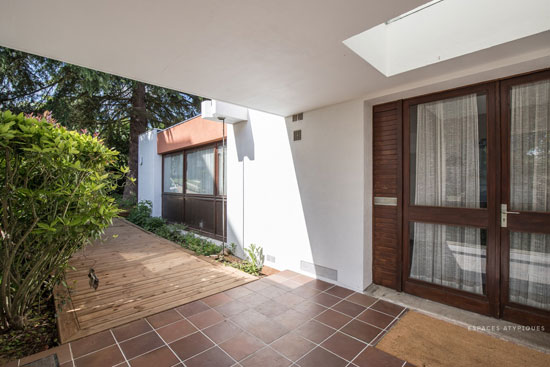 The wood cladding obviously, period built-ins, an original staircase, a bathroom that looks to have been barely touched and a kitchen that looks to be from the era too.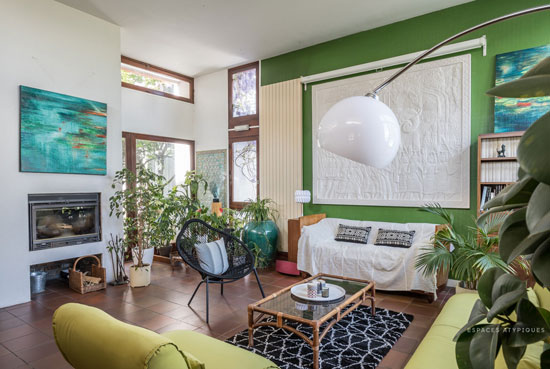 Many subtle updates, but all within the original 1970s shell and helped along by a nice choice in vintage furnishings. Character intact, but the living space perfect for the modern-day family.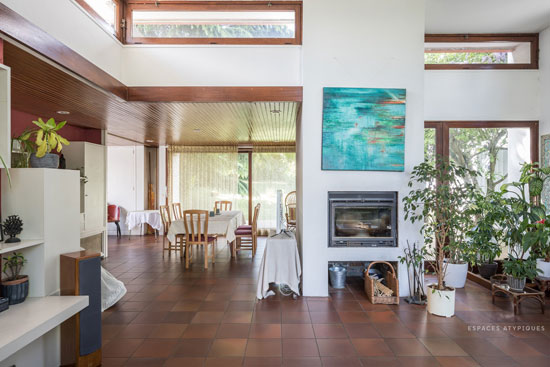 There is around 340 sq. metres of living space, with the house surrounded in part by a terrace and with gardens beyond that.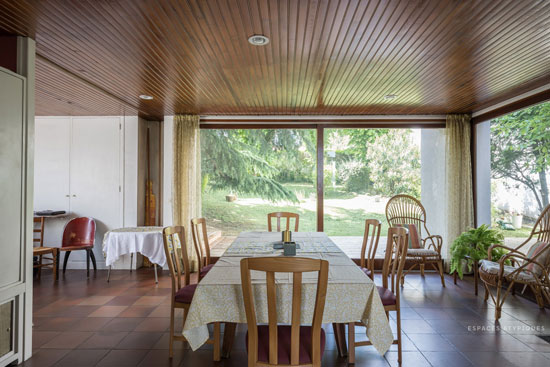 Head in and you will find a large entrance area, leading to a living room that's equally spacious, as well as bright thanks to all of that glazing. A kitchen too, described as 'functional' by the agent, but better than a lot I see.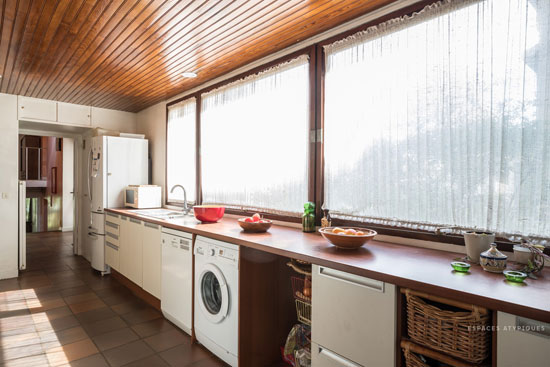 On the right hand side of the entrance there are two staircases lead other levels. Go up and you will find what is described as a 'beautiful room', which is a bedroom with en-suite bathroom overlooking the living room. There's also a toilet, a bathroom and four other rooms, each with a 'water point' (oh the joy of using a translation, I have no idea what that means, but I would guess at sink).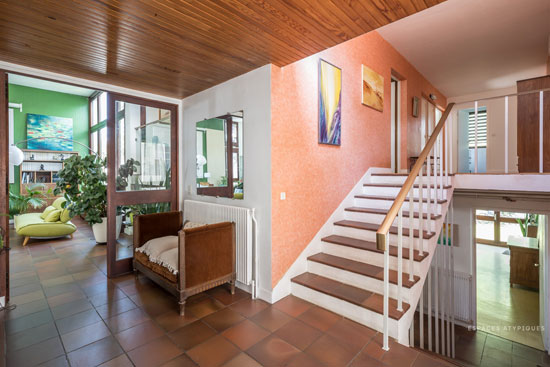 The other staircase leads down to a part originally dedicated to the offices of the architect who designed this house and is now just a general office area with views of the living room, along with three bedrooms, a studio and further corridor space.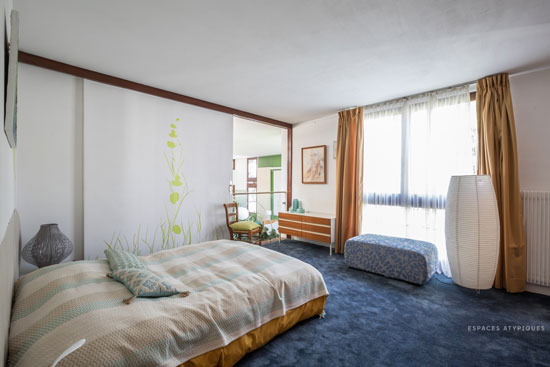 This same level also has access to a large basement with plenty of storage space, a home theatre and a 'technical room' with heat pumps.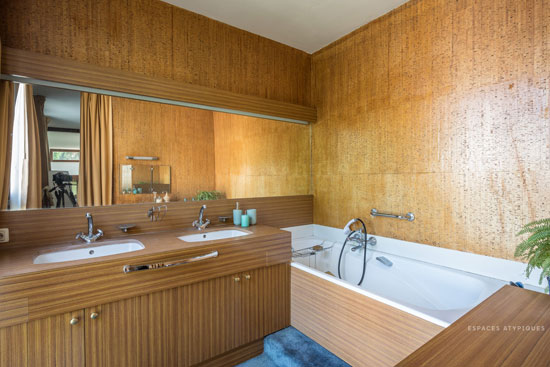 So more room than you might think within this one and coupled with a great location, which is just a matter of miles from the centre of Paris, makes it a very desirable property.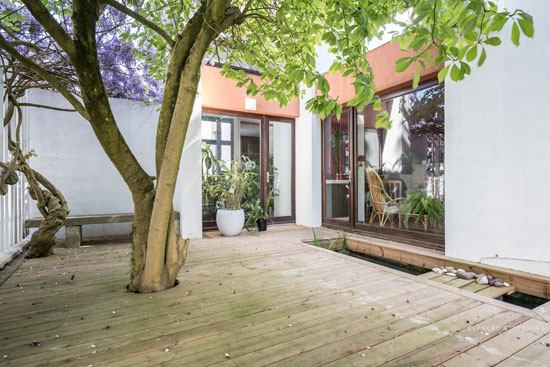 It also means it doesn't come cheap. This one is on the market for €1,785,000.
Imaged and details courtesy of Espaces Atypiques. For more details and to make an enquiry, please visit the website.
If you want to see more amazing houses in France, check out our top 30 most popular modernist finds.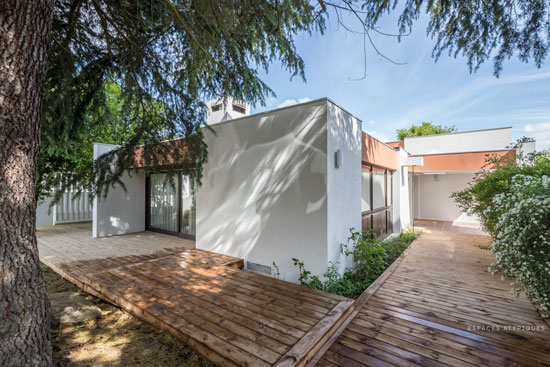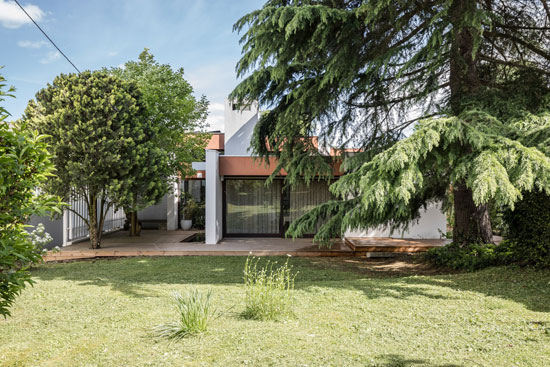 Property Location