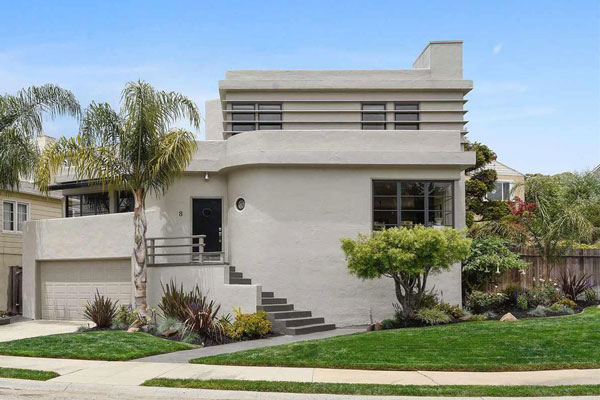 If I'm honest, this one is all about the exterior for me. But this 1930s art deco property in Oakland, California, USA does have a lot to offer as a family home too.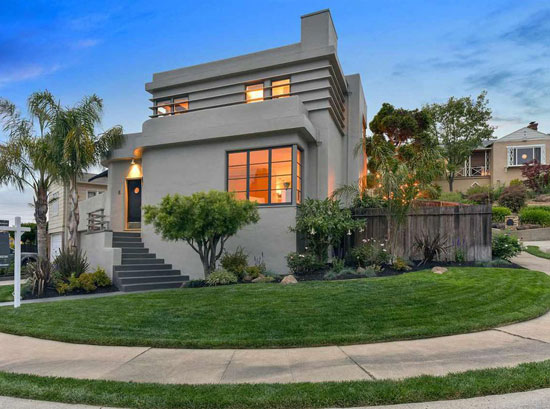 However, the structure of this place is the thing that caught my eye and I would guess, the thing that caught yours too.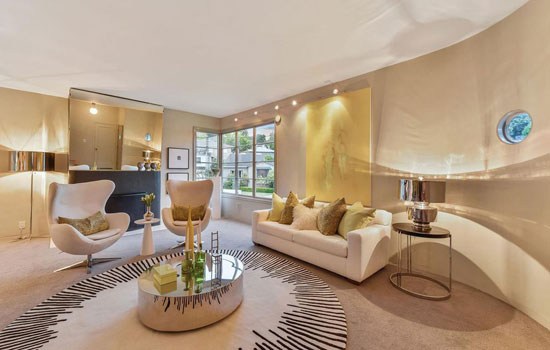 Dating back to 1938, it has that art deco / moderne vibe going on, with the exaggerated finish, not least the curves and lines, still intact and still turning heads. You could imagine a time capsule behind that front door, although the presence of grey windows gives the game away a little.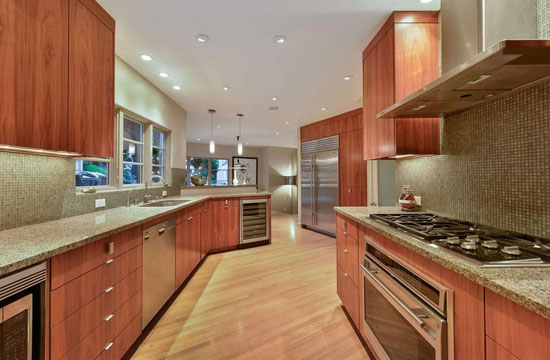 Yes, this is a renovation and a substantial one as well. In fact, there is very little obviously from the original era inside this place. But some things do survive.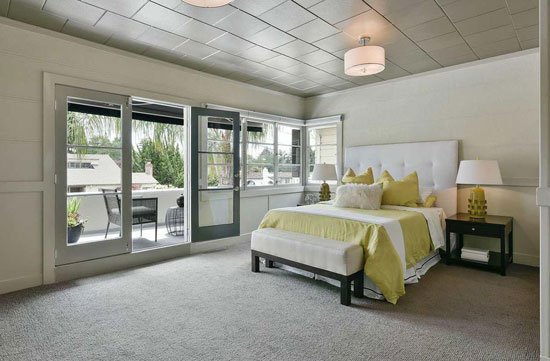 The exterior has the angles and the curves, so the inside space has them too. There's also an 'original style' bathroom upstairs too. However, those are the exceptions, with the majority of the inside space really screaming 'modern era' and 'luxury'. Money has obviously been spent on updating this one.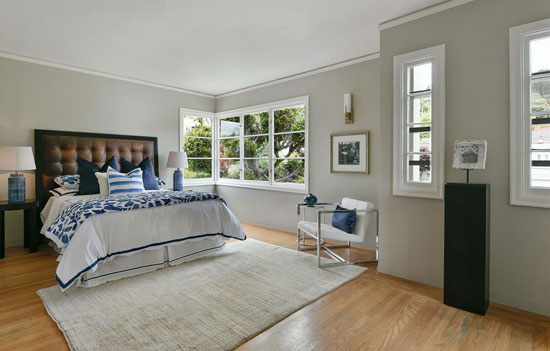 But that's also the issue in some ways for fans of the era. Original features are key to selling art deco properties, so the finish here might put off a few potential buyers. It might also bring a few in. Swings and roundabouts.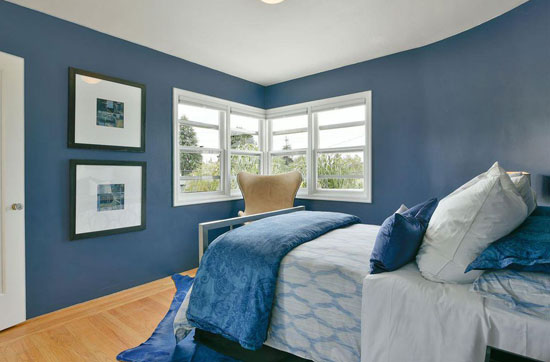 2,006 sq. ft. of space in total, which includes a large living room with 'grand' fireplace and large corner windows, a dining room that opens onto the yard and an updated kitchen that has all the amenities you would want and hope for.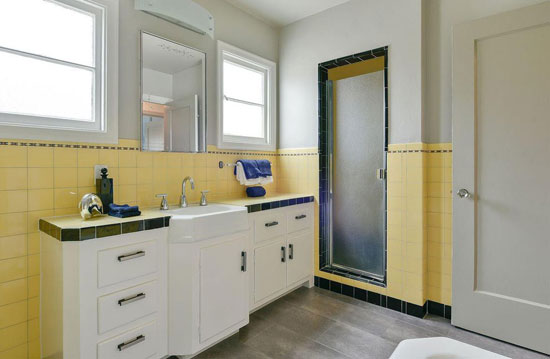 Upstairs there are two 'generous' bedrooms (one with a balcony), one further bedroom / den and two bathrooms, one of those the original one.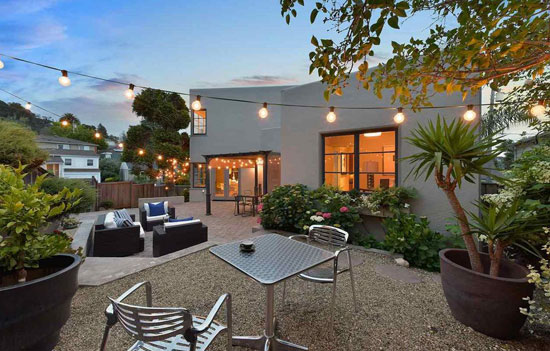 Outside space too, which looks like fairly modest, but well organised and a good entertaining space, with some green at the front of the house and a garage integrated into it.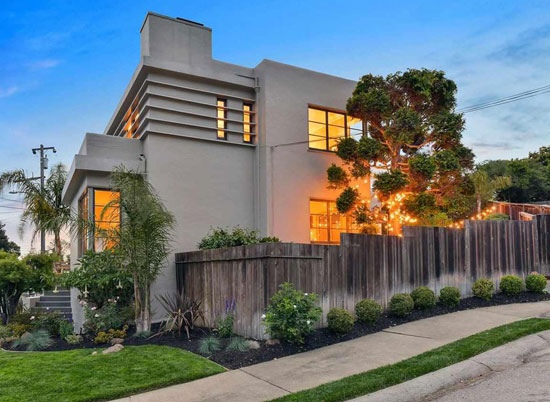 If this one works for you, the asking price is $929,000.
Images and details courtesy of Zillow. For more details and to make an enquiry, please visit the website.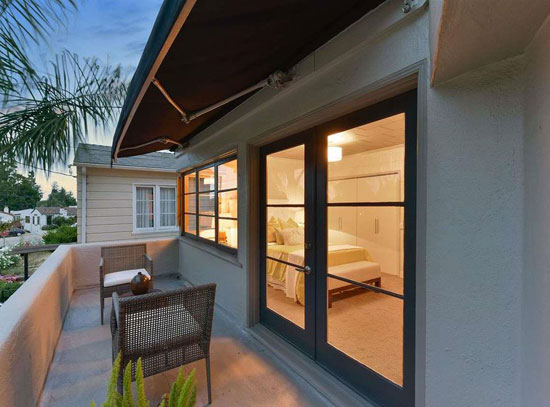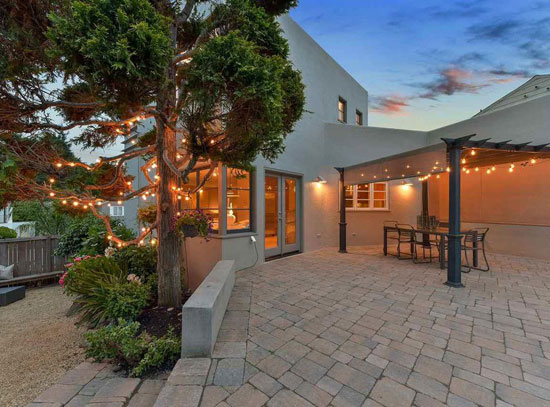 Property Location