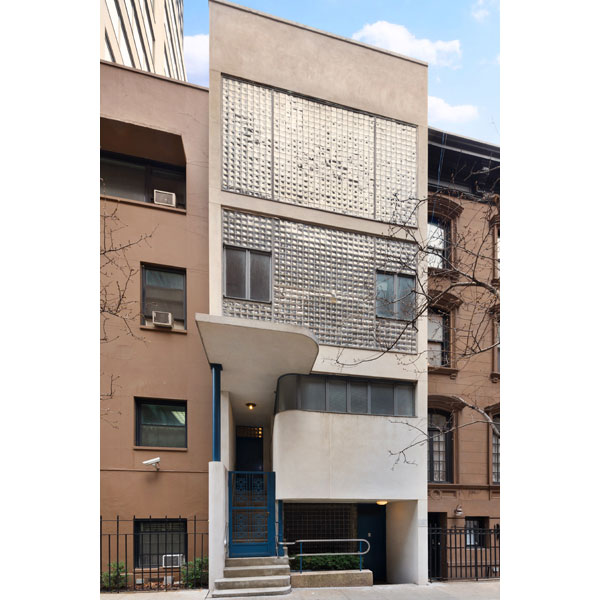 This is a very special space. Not just a piece of 1930s modernism, The William Lescaze House in Manhattan, New York was the city's first modernist house and the start of a new architecture movement in the city.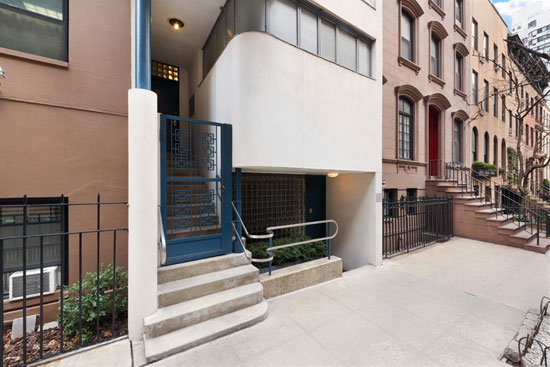 It actually dates back to 1936 and built by Lescaze to be his private home and office. It was the first property of its kind to feature glass blocks as part of the design and to use a 'rhythmic pattern of solids and voids' to create its bold modernist look, devoid of any non-functional or superfluous detailing.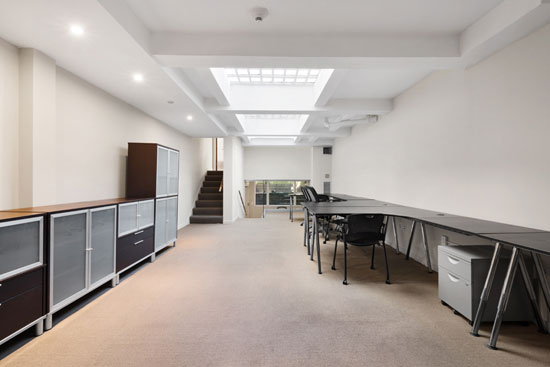 Oh yes, it was also the first house in the city to have central air conditioning too, which no doubt made it a very appealing place to visit at the height of summer.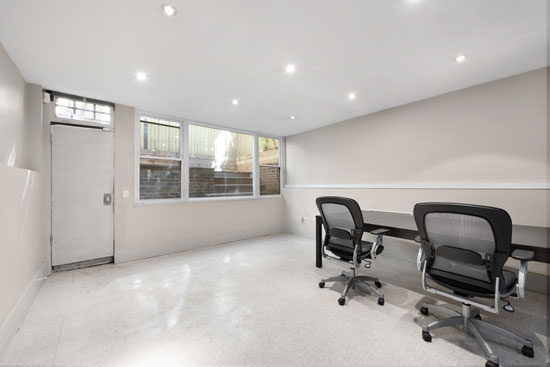 1936 is, of course, a long time ago and as you would expect of a building in the heart of a bustling city, it has been renovated / restored. But it is still a mix of office and residential space, just as Lescaze intended.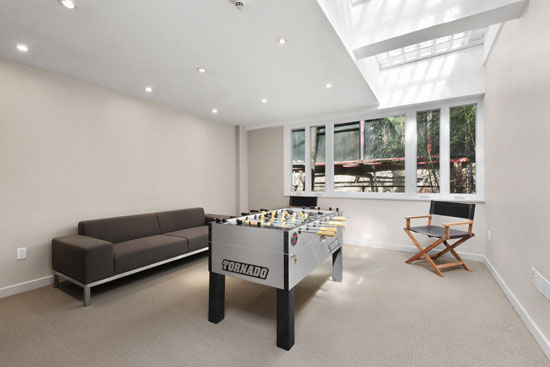 However, there are updates here, undertaken whilst recognising 'the historical importance' of the townhouse. Those enhancements include a glass-enclosed hydraulic elevator, a Boffi kitchen, updated central air conditioning, new structural steel inside and out, and a large north-facing courtyard with solid glass block skylights.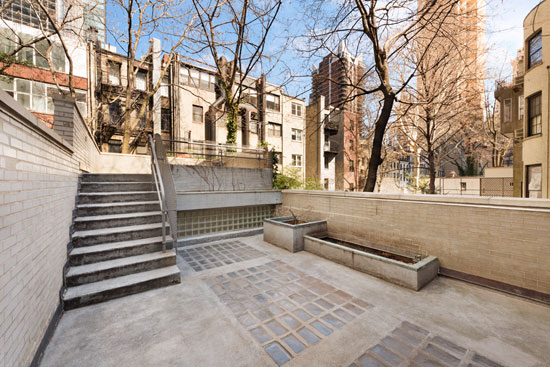 It is hard to compare and contrast without seeing historical images of the interior. There are plenty of period shots of the exterior and history has certainly been kind to that. But less of the inside, which isn't surprising.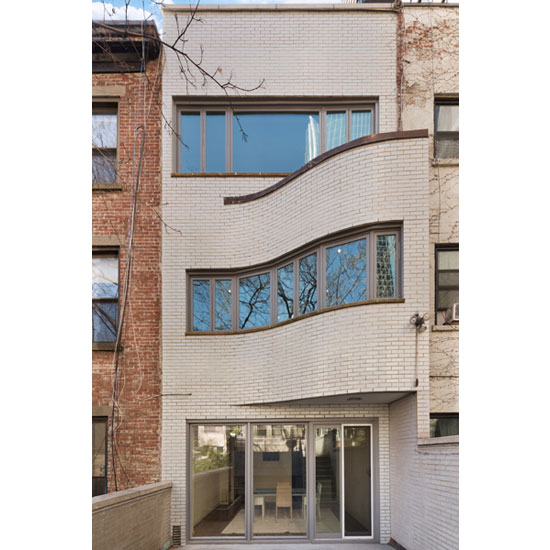 Saying that, it looks pretty much as I would imagine it looking in light of the agent's details. Yes, things are modern / contemporary within as expected, but the clean, flowing space, glass walls and minimum of fuss throughout indicate a building still true to its original principles. Essentially it has been modernised and repurposed for its current residents.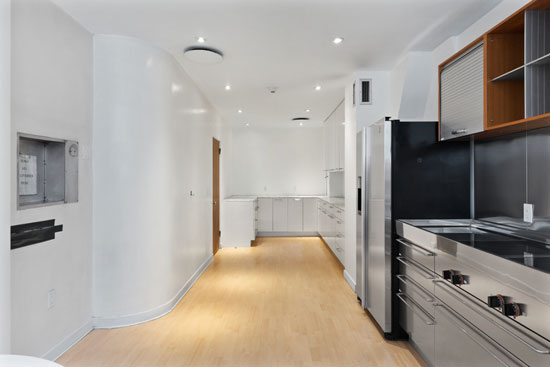 The layout can obviously be adapted, but right now you are looking at 4,334 sq. ft. over six floors. The cellar is pretty much the service floor, with boiler room, pump room and storage, the first floor has a reception, conference room, office, a further 'sunken' conference room, and a rear yard, with the the first floor loft offering more office space.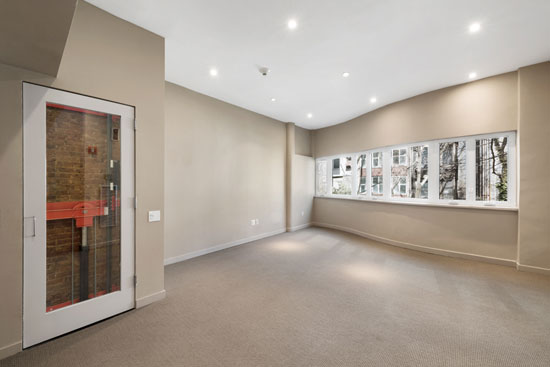 Head up to the second floor and you get a large eat-in kitchen, more storage, yet more office space and a rear patio leading to a raised patio. The third floor has a bathroom and step more office units and the top floor has the 'great room'. All floors are serviced by a lift, you'll be pleased to know.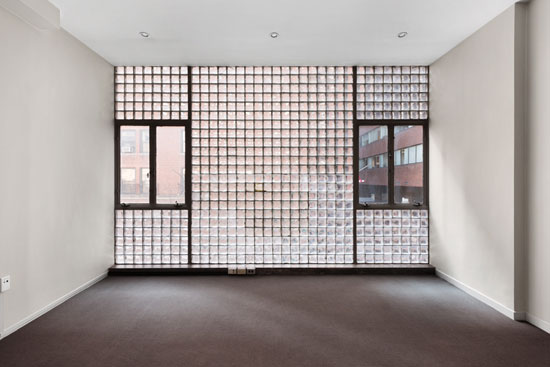 The area itself dictates that this isn't going to be a budget option, with the property surrounded by 'some of Manhattan's finest shops and restaurants'. Throw in some iconic modernist architecture and you really will need to dig deep or get lucky with the lottery.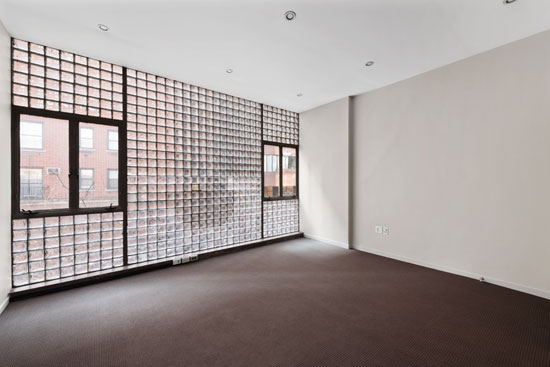 The William Lescaze House is priced at $4,950,000, which works out at £3,547,986.75 if you were thinking or relocating from the UK.
Images and details courtesy of Leslie J. Garfield. For more details, a viewing and to make an enquiry, please visit the website.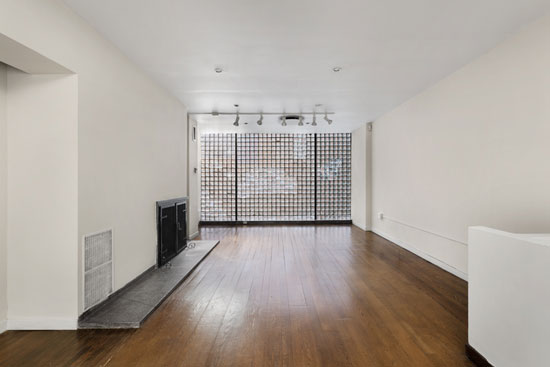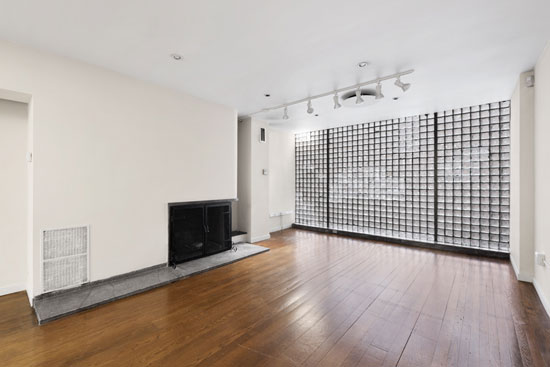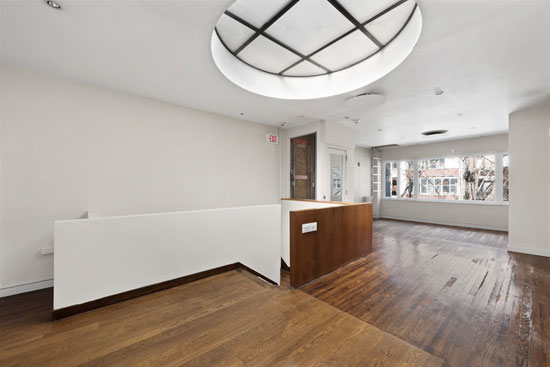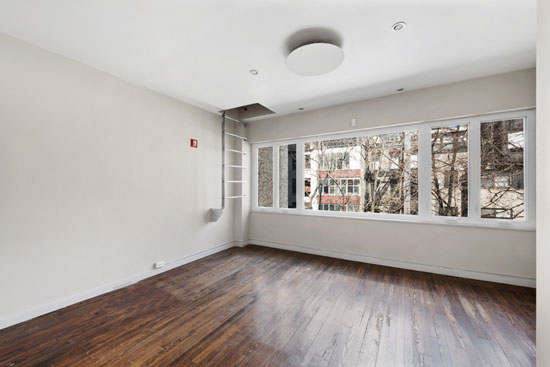 Property Location