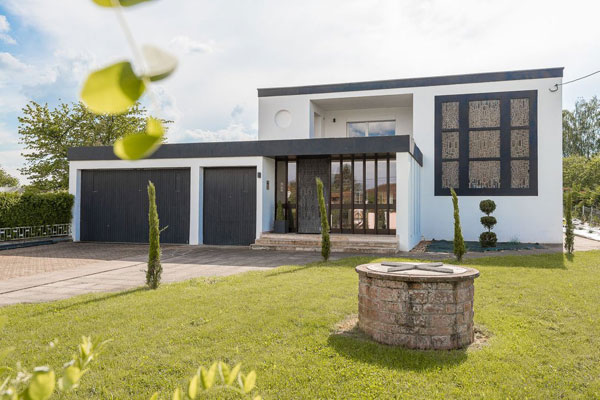 Two things jumped out at me whilst looking at this 1960s modernist property in Bouzonville, France. Of course, the first was how magnificent it looks.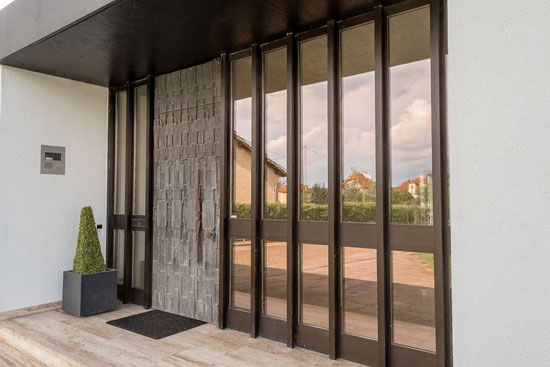 The second is that the house is being marketed via Facebook. I've often thought that houses might one day be sold via social media and gradually I am seeing more people promoting their houses in that way. It makes sense. Take photos, write a description, share with like-minded friends and feature on sites like this. Should save everyone a small fortune.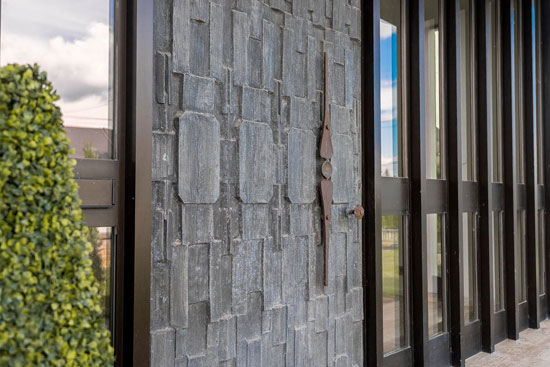 That's perhaps one for the future. Now for the present and this house of Bauhaus inspiration, which is in Bouzonville near Metz, not far from the German border.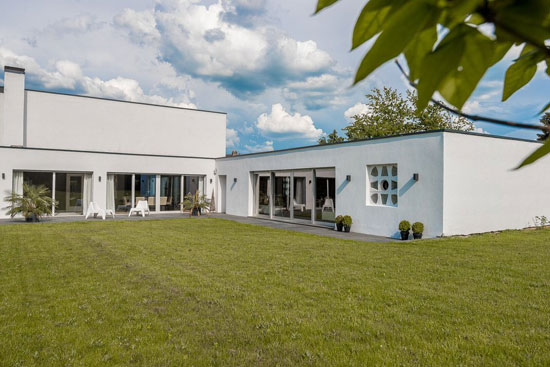 I have this down as a 1960s house, which it is mainly, although it was increased in size in the 1970s and doesn't suffer from an addition. On the contrary, it sits well with the main structure.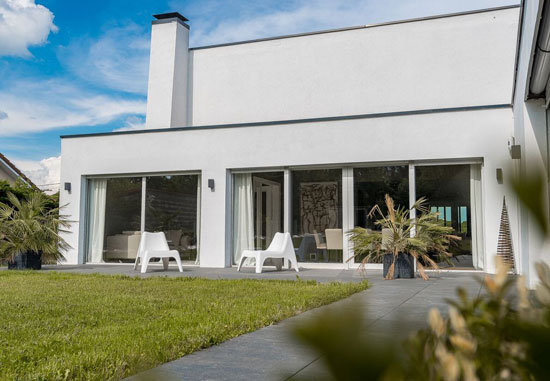 Yes, it has been updated and quite recently. So much work carried out too, including doors, terraces, the kitchen, the flooring, heating, energy efficiency, fireplace and much more. See the listing for the complete breakdown. No wonder it took a few years to finish.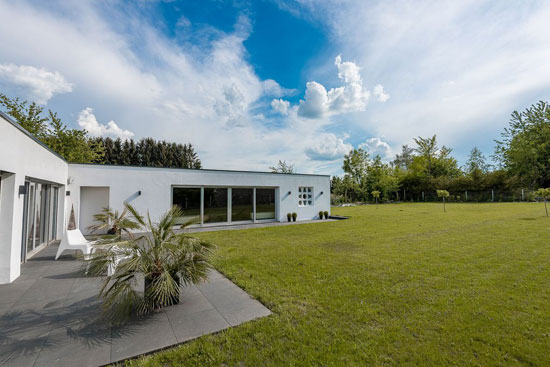 The end result is a house that packs a clean finish, modern fixtures and fittings, but with period touches still in place too. Note the doorway detail and the feature window, the latter perhaps best appreciated from inside.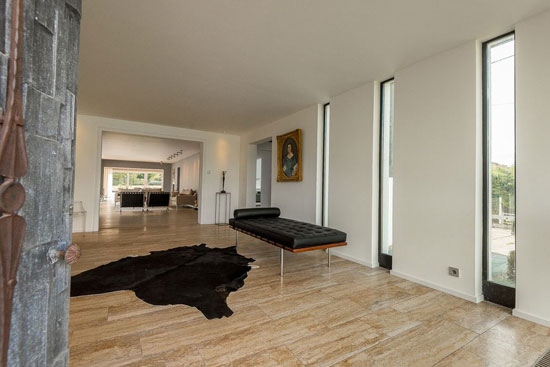 Oh and that indoor pool area too with wood ceiling and access to the garden. That's the 'wow' factor for me. Perfect for a lazy. Or week for that matter.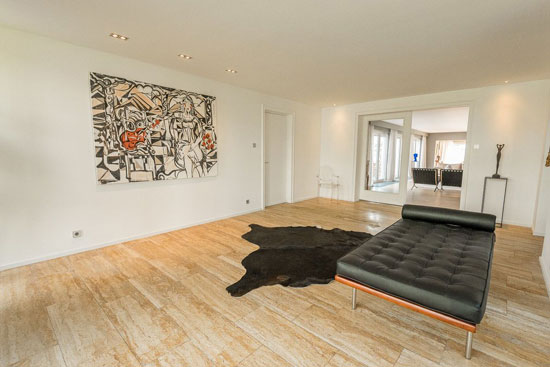 As you might have guessed, plenty of living space within too. The entrance hall covers around 29 sq. metres and connects directly into the large living room, which can be extended if you are having a party via the landscaped patio with terrace and outdoor fireplace.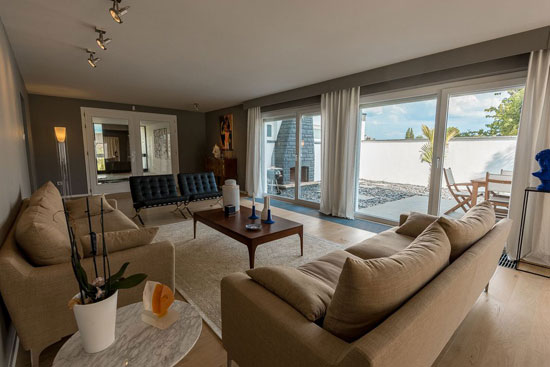 Following on from there is a dining room and a small lounge, both with outside access. A modern kitchen too, refitted but 'in the spirit of the house' apparently. A guest toilet, bedroom (or office) with closet and private bathroom finishes off this part of the house.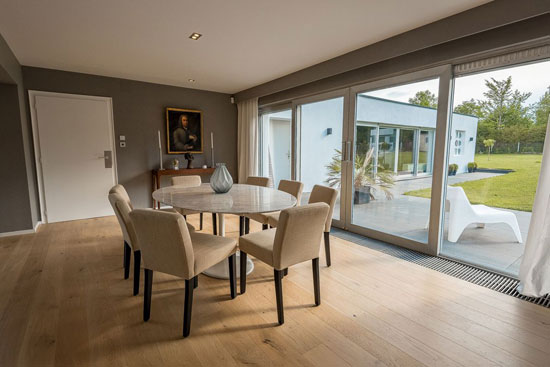 Head up the stairs and marvel at the stained glass window, which really is something special. If you can tear yourself away from that you will find the large master bedroom with terrace and dressing area, three more bedrooms and two bathrooms.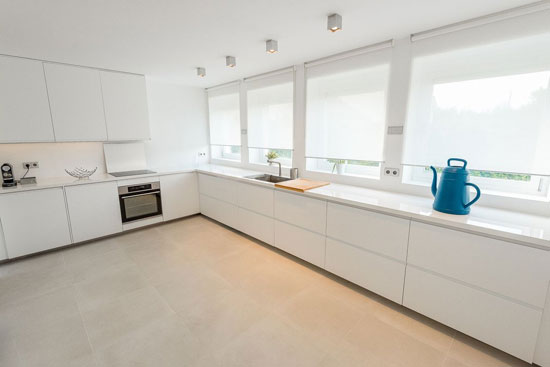 That's not quite all this one offers, as the rear wing is the 'wellness' zone with its 'spa' atmosphere and more specifically, that amazing pool plus cloakroom, shower and toilet, along with access to the terrace area. Finally, the annexe contains a double garage, a laundry room, a shed and a boiler room.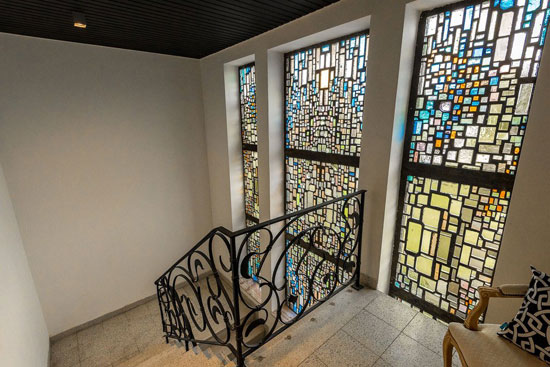 Hopefully that covers it (as I have been working via a translation for all the details). If you want to know more, the Facebook page has more images, the full details in French and a floorplan.
As for the price, that is €469,000, which works out at around £410,500 at the current exchange rate.
Images and details courtesy of JP Benedic Immobilier. For more details and to make an enquiry, please visit the Facebook page.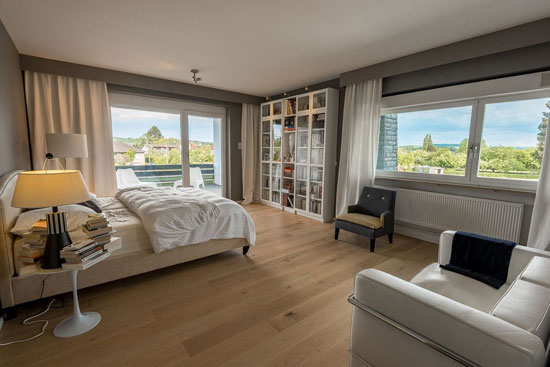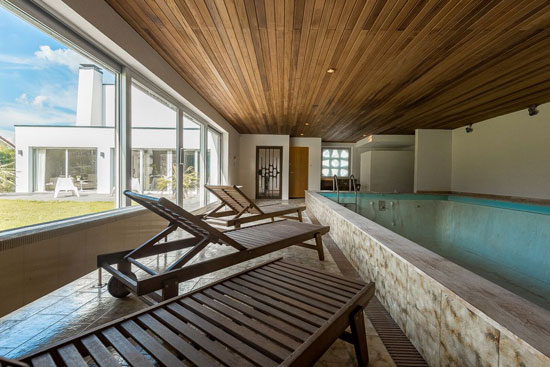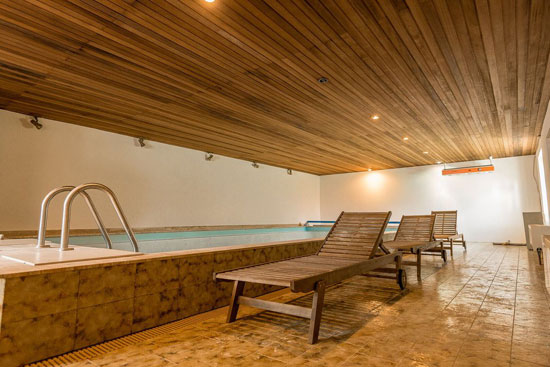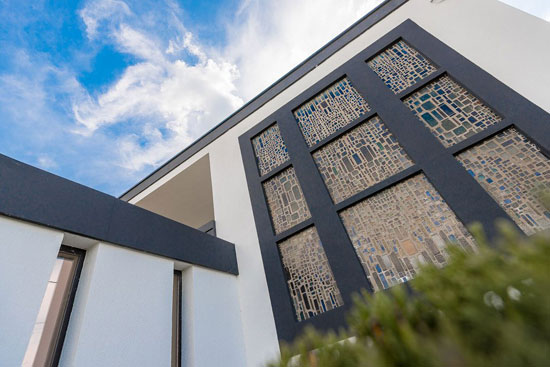 Property Location