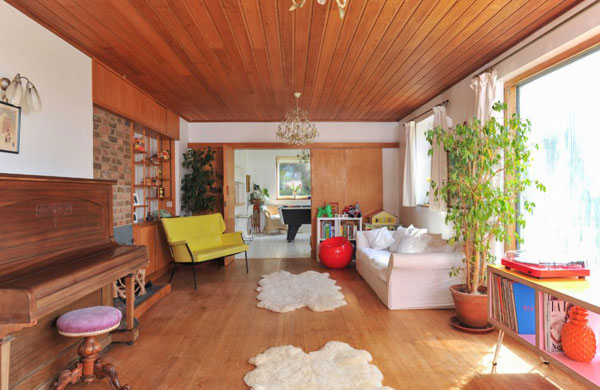 There is a familiarity about this 1960s midcentury modern property in Brighton, East Sussex. And I think I know why.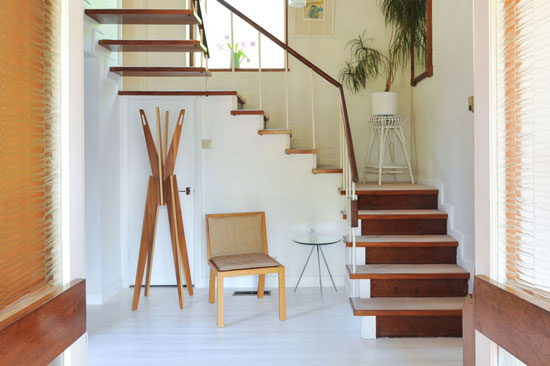 I spend a lot of time looking on eBay for midcentury modern furniture and over the course of my browsing, I have encountered Hello Retro Design on numerous occasions. The settings for their upcycled midcentury furniture is as retro as their finished designs. The hallway of this place is, I believe, that very same setting.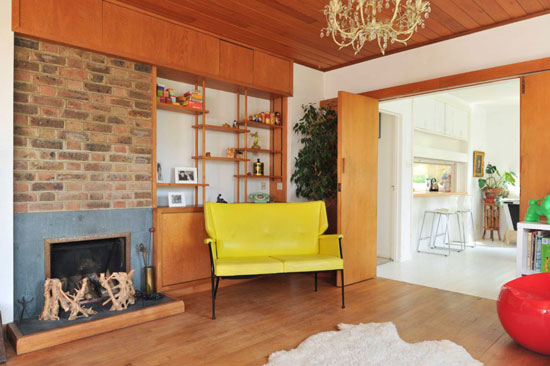 The hallway is an indication of just what this place offers, which is '60s house that has been both restored and renovated whilst keeping many of the original features and in turn, a good amount of character.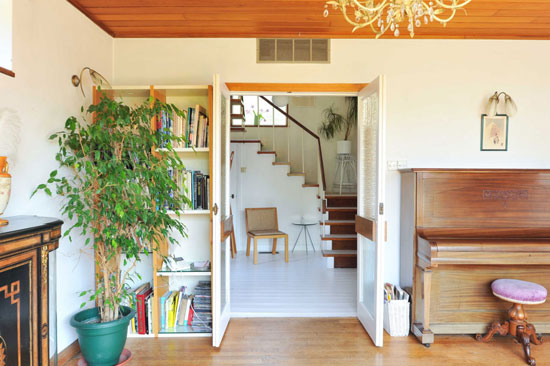 The house was built back in 1966 and features still surviving include that wonderful galleried staircase, as well as some Baltic pine panelling, rippled glass windows, narrow oak floorboards, original sliding doors and Critall windows.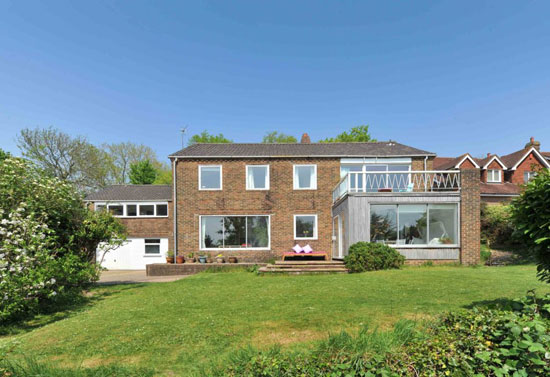 As you would expect, some rather lovely furnishings too, but don't count on those staying. Although, as I mentioned earlier, they do restore and sell, so some might be up for sale if you check out their sales pages.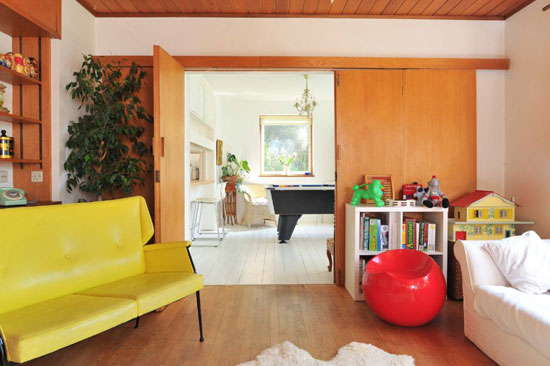 You will find the house on a former woodland plot, which you will find on a private residential road in what's described as the 'popular' area of Surrenden. I don't know Brighton well, so I will have to take the agent's word on that one.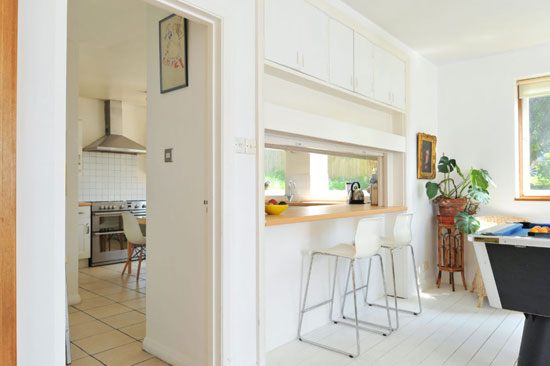 The agent also points to 'impressive levels' of natural light, courtesy of those original sliding doors and large windows in the summer and winter reception rooms, respectively. A modern kitchen also connects to the communal areas with a serving hatch and breakfast bar 'typical of the era'.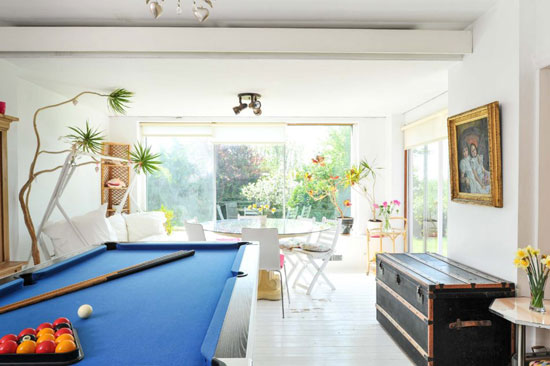 Upstairs, there are six bedrooms (space shouldn't be an issue), with two currently used as studies. A bathroom and shower room finish off the space, although there is a little more courtesy of a private sun terrace for the master bedroom.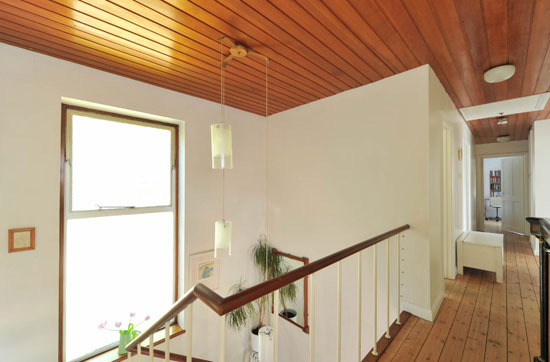 Actually, you get more space too if you need it, with the house connecting to a self-contained annex. You get to that via the entrance hall at ground level and landing on the first floor, with that area offering its own kitchen, living room and bedrooms.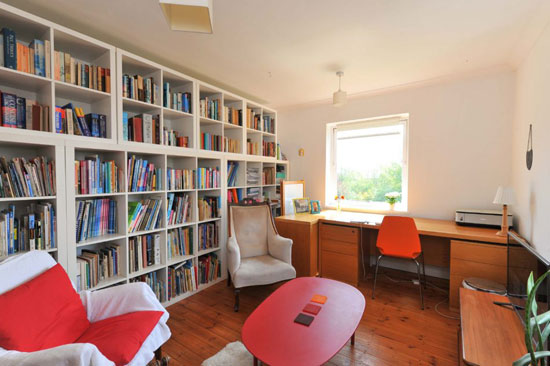 Outside you will find 'extensive' gardens, plus parking space for three vehicles and a garage. Some impressive 'panoramic' views of Brighton and the sea beyond too.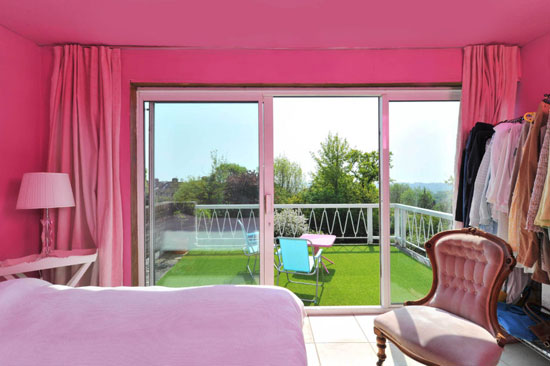 Of course, it doesn't come cheap at £1,110,000, but this does look a lovely place to lay down roots. An open day on 2nd June 2018 if you fancy a closer look.
Images and details courtesy of The Modern House. For more details and to make an enquiry, please visit the website.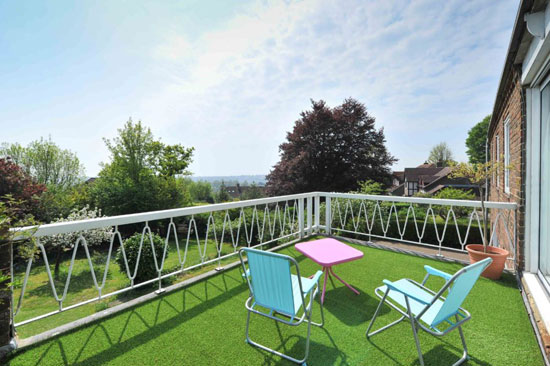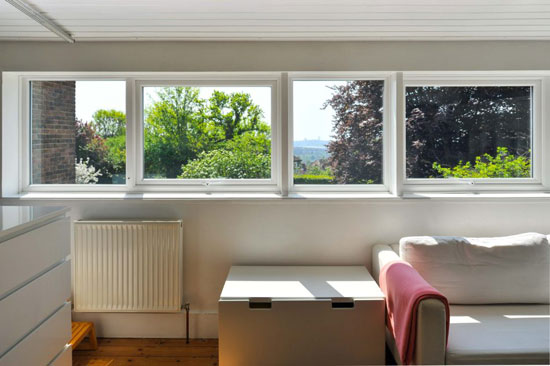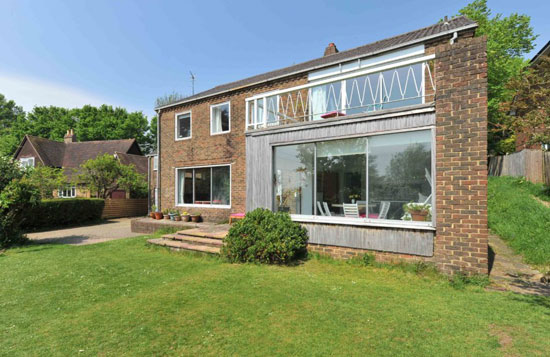 Property Location