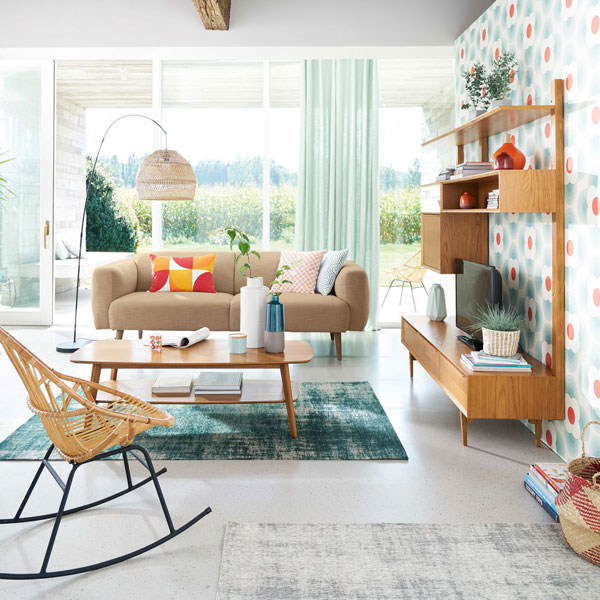 Yes, another extensive selection of MCM for the 21st century home. This time I am focusing on the Portobello midcentury modern furniture range at Maisons Du Monde.
When I say extensive, I mean it too. This one pretty much covers the entire home.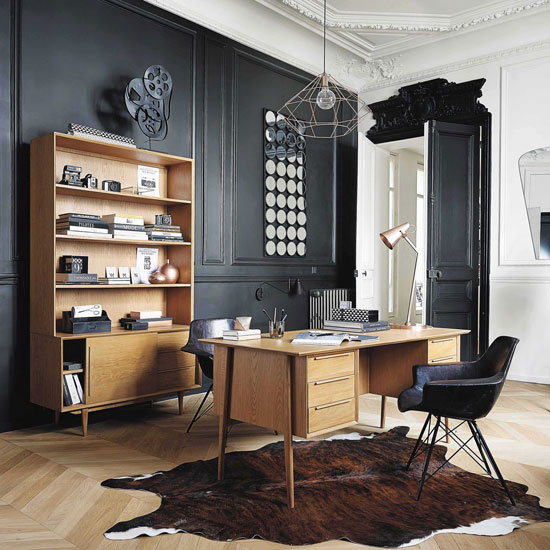 That includes two different sizes of sideboard, a rather wonderful TV shelving and storage unit, a low level TV unit, a bookcase, a coffee table, a dining table that can extend to fit up to 10 people, another that can fit up to 12, a desk, a vintage-style bed in two sizes, a bedside table, a chest of drawers and a large wardrobe.
All of the pieces have a consistent finish, made of oak, with a varnish that results in a rich, gold colour for the wood.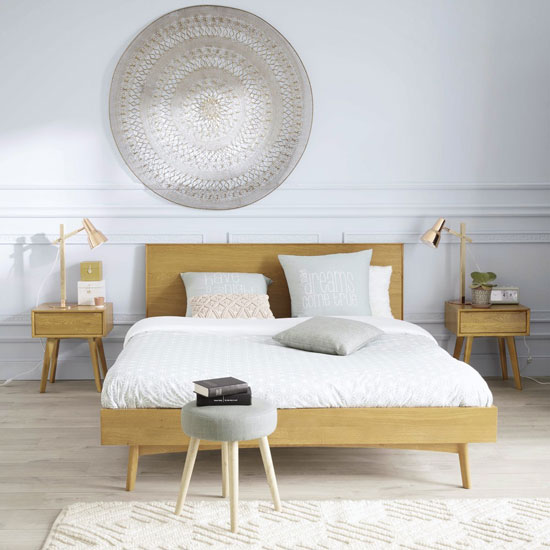 There are other options in this area, including the Quilda range at La Redoute that we featured a few weeks back. But the Portobello selection is definitely worth considering if you want something with a midcentury look and feel, but don't want to go down the vintage road.
Indeed, it might be tough finding a vintage range that has this much depth, with the possible exception of something like G-Plan or Ercol.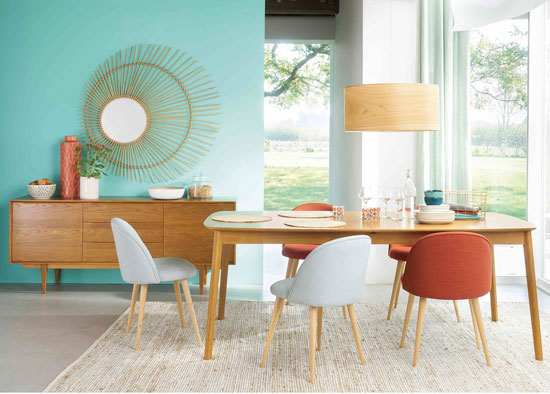 I have picked out a few of the pieces here to give you a flavour of the range, but do check the retailer's site for the full selection. As for price, the range varies between £157 and £1,149, with the sideboards starting at £599.50, the beds from £539.50 and the bookcase at £779.50.
See it all at the Maisons Du Monde website