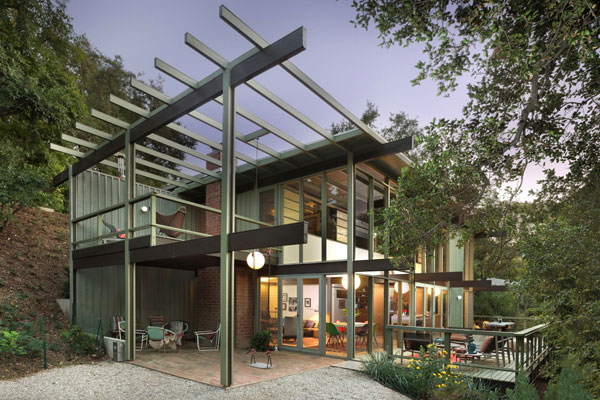 Of course the producer of Mad Men would live in a hip midcentury modern residence. The place is the Thomson Residence by Buff, Straub and Hensman in Pasadena, California and it is now on the market.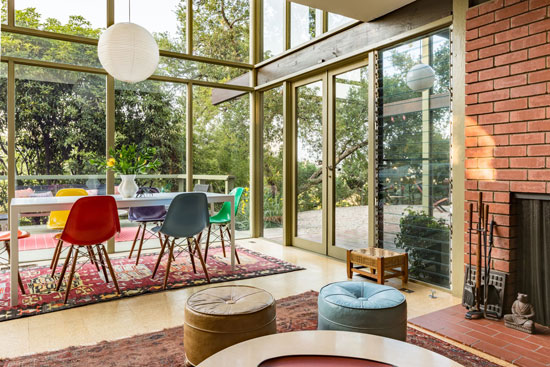 It dates back to 1957, the work of Conrad Buff, Calvin Straub, and Donald Hensman and a house still in amazing condition for its age. In fact, the house has picked up a preservation award in recent years for its 'museum quality restoration'.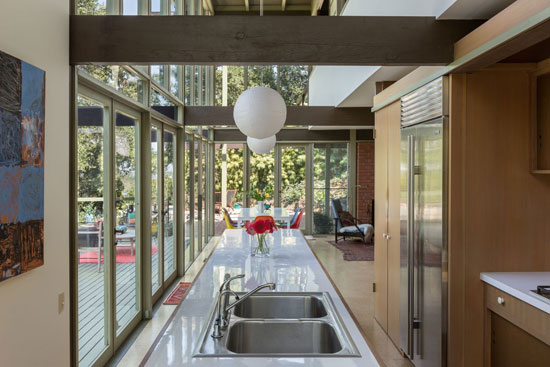 It is an incredibly striking house, both of its era and quite contemporary too. What I'm saying is that the design really hasn't aged at all. In fact, this house is still an example of how to do it some 60 years on.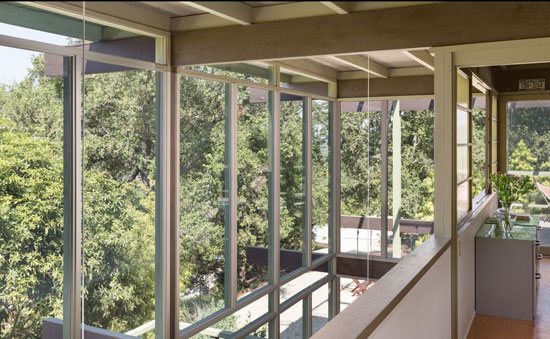 That restoration has no doubt helped, with 'every surface' result or restored to exacting detail, with modern-era updates added in the background too, such as the plumbing, electricals, roof and air conditioning. So don't worry, this isn't quite the time capsule it looks.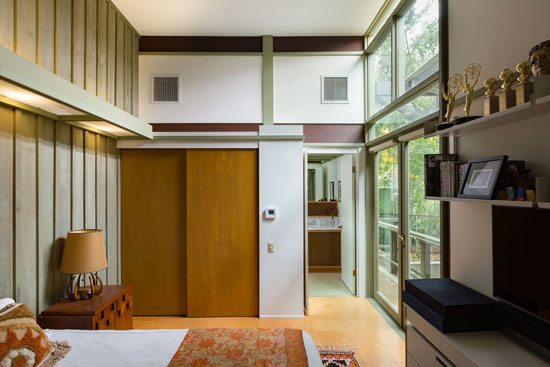 As for the house, that's a two-storey build predominantly of wood matched with walls of glass. Love the beams, as well as all that glazing, which really does give the feeling of being amongst the surrounding greenery.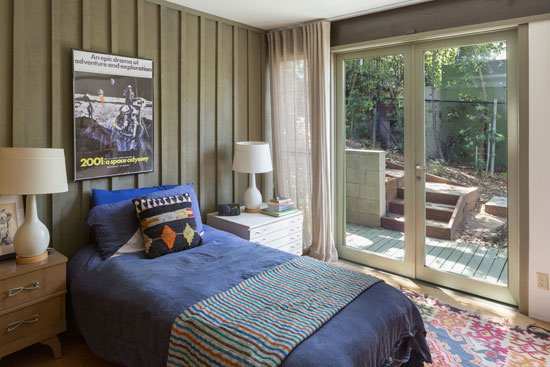 You get 1,885 sq. ft. of living space, which includes three bedrooms, three bathrooms, plenty of open reception space and a kitchen with plenty of modern appliances, but working well with its midcentury surroundings. Decks and patio space too, which contributes to the inside/outside vibe.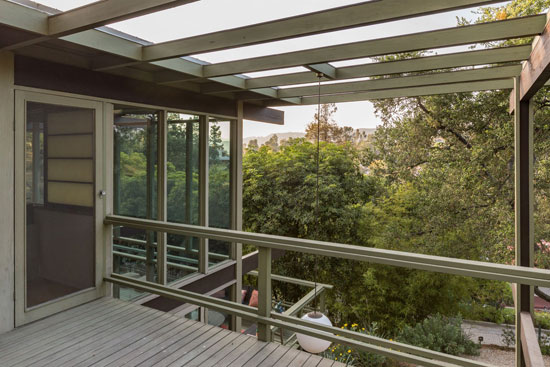 Amongst the built-in cabinets and shelves, you might notice the odd Emmy and Golden Globe. That's because the house is currently owned by Mad Men producer Scott Hornbacher, a man who quite literally takes his work home with him.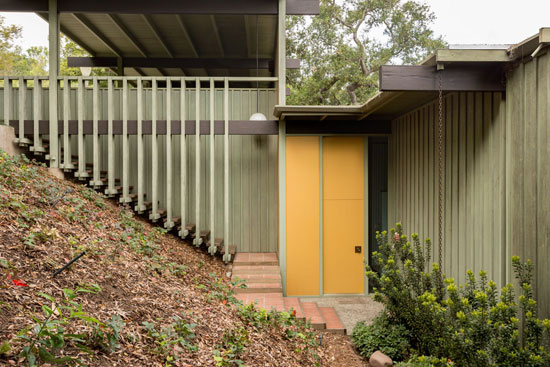 Outside space too, with the house on a 7,909 sq. ft. lot and with a suitably stylish carport outside with space for two cars.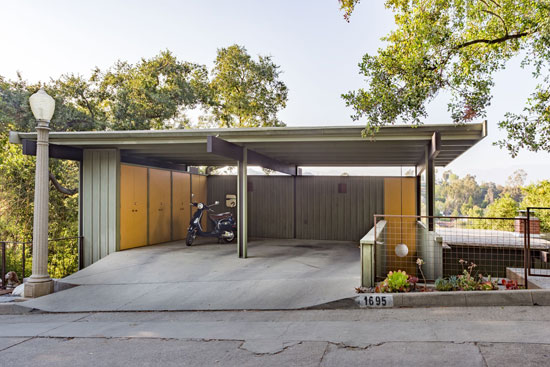 Want it? Well, this one is actually up for auction. But I can't see you getting much of a bargain with a starting price of $1,695,000. If you have the money and love the area, this is definitely worth considering.
Images and details courtesy of Deasy Penner. For more details and to make an enquiry, please visit the website. Photos by David Lauer.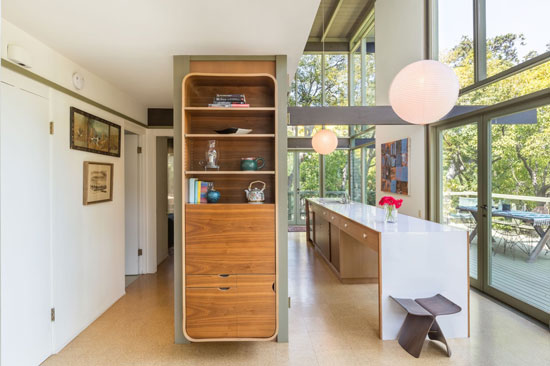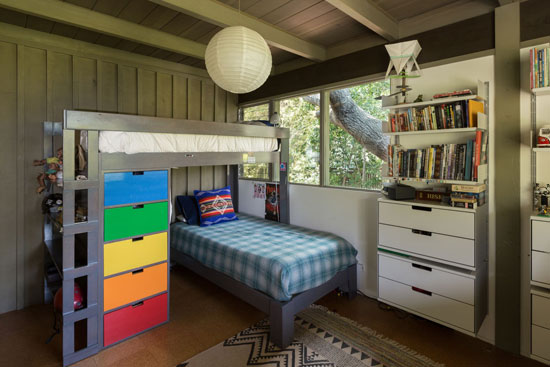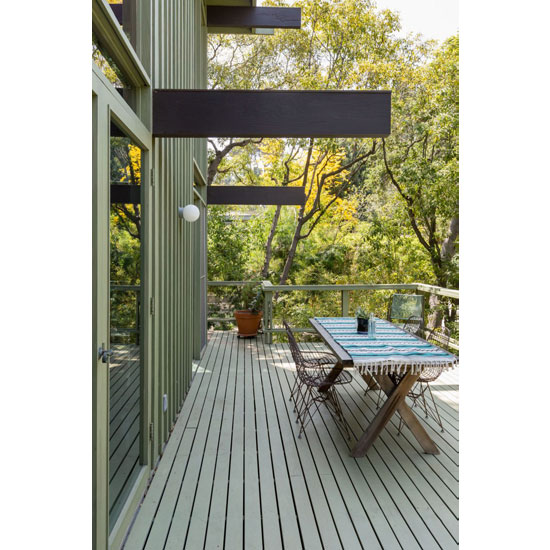 Via Curbed LA